Arguments and fights are a part and parcel of every relationship. What matters is how you reconnect after a big fight and keep the relationship strong and smooth. But reconciling after a fight is not always easy, specially when egos are at play and you do not want to be the first one to reach out. That's why knowing a few ways to reconnect after a big fight will come in handy and bring your relationship back in equilibrium.
An awful feeling envelopes the relationship of two people who get into a fight. If your relationship is going through a tough time, then it is possible that the equilibrium of your relationship gets affected by the regular fights.
You might feel betrayed or feel mad at your partner, but it is vital to remember that he or she is the love of your life. So, even if it looks like that you will not be able to get back to normal with him or her; figuring out ways and means to get back the romance in your life is of utmost importance. This article will help you get acquainted with certain novel ways to apologize after a fight.
Follow the steps to get back the season of love in your relationship.
How do you apologize after a fight?
First of all, get this thing well-settled in your mind that fights and arguments are a normal part of any relationship. Thus, you must never allow a big fight to derail your love life in anyway.
Yes, it will take time to recover and reconnect with your partner after you have a heated argument or get caught up in misunderstandings. But, nonetheless you should try to sort things out with your partner. Here is how you can apologize after a fight and establish an even stronger relationship with each other.
Go into your own zone: Everyone has a special personal space in a relationship. So after a fight it is best to give each other some space so that you both can calm down. Infact, you can ask your partner to give you some space to settle your mind and thoughts. Take some alone time to think about the issue at hand rationally, before throwing a fit at one another
Engage in a healing conversation after a fight: After successfully taking time out and calming down, you can try to talk to each other and mend your injured relationship. Do not always try to win the argument because eventually both of you are on the same side and do not want to hurt one another
Say Sorry: The most basic and simplest thing that you can do is apologize with a sincere heart. Do not let your ego come in between. When you think you are wrong, it is always better to confess and say sorry than to indefinitely continue the fight. Remember apologizing first for your mistake is proof of your love and dedication to the relationship. And you can say sorry in cute little ways to make your loved one smile
Shower your love on him/her: Fights can at times lead you to doubt your decision of marrying your partner or make you feel disheartened. However, you need to keep a peaceful mind and think of ways to show the love and respect you have for your better half. Either you can express your love for one another through words or physically by hugging, kissing or holding hands, whichever method that works for you
Establish the priority of your relationship: After a big fight, it is always best to let your partner know about how he/she is a priority in your life and how you cannot stand the idea of being apart from each other. You must try to make them feel that he/she is important to you. Neglecting your loved one after a fight will only make things worse
Related reading: How to apologise to someone you love – so they know you mean it sincerely
8 Ways to Reconnect after a Big Fight
Stability in your relationship might get hampered due to a big fight because keeping calm after a fight is not an easy task. So, the first thing that you can do is try to extinguish the flame of anger in order to ensure that a normal fight does not escalate into a major one. However, if you fail to do so it is always better to incorporate the following 8 ways in your love reconnection and relationship recovery plan.
1. Communicate sincerely with one another
Key to a healthy and happy relationship is communication and it is also a very important tool which helps reconnect with your partner in the most convenient manner. By initiating a healing conversation after a fight, you can actually sort out the misunderstandings that led to the fight, in a subtle and clever manner.
2. Avoid giving cold shoulder to your partner
It is natural if you need some time after the fight to gather your thoughts and understand the situation at hand. But during that time remember not to ignore your partner completely. Your loved one is no stranger to you, so completely ignoring him/her might be the biggest mistake.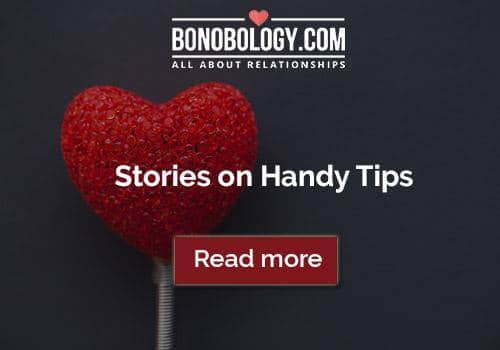 3. Never continue the fight for a long period of time
After a big fight, it is understandable that you are upset and emotionally vulnerable. You might want to throw tantrums and use harsh words against your partner. However, it is advised that you must make efforts to avoid prolonging your fight and steer clear of hurting each other's feelings anymore.
Watch this video: Thoughts couples have after a fight
4. Think about the good times
Normally, after having a fight with your partner you will go through a phase of anger and might even regret your marriage/relationship. But what is more important is keeping calm after a fight. You can keep reminding yourself of the reasons you love your partner and why he/she is the love of your life. Think about the things you love about him or her and try to express your feelings
Apart from that, even try to make them feel special and loved by you in order get your relationship back on track.
5. See things from their point of view and be rational
A fight usually takes place between two people when there is any misunderstanding or role conflict between the partners. But this is natural as two different people with opposite personalities and thinking are living together. Thus, trying to find your way to each other despite the differences is what will make your relationship much more beautiful and worthwhile. In this context, try to be understanding of the perspective of your partner to end the fight mutually.
Related reading: The top 3 reasons why couples keep fighting about the same things
6. Resolve when you feel ready
Recovery and healing in a relationship after a fight can only be possible when you give ample of space to each other. Mentally and physically be prepared to bury the hatchet. Reflect on your words and actions; avoid clinging or nagging your partner for the time being and get back to sorting things out only when you think the time is right. Try to resolve the fight if you are ready to make up, else give it some time
7. Try to acknowledge your part in the fight
This is difficult as many of you might not be able to acknowledge the mistakes you make in the relationship. However, it is always best to own up and be the bigger person by accepting your mistakes. Remember that fights are never one sided, you also played your part well in getting things screwed up. So, it must be your responsibility also to accept your fault and apologize. Fight fair and fight right.
8. Establish couple rituals to make your bond stronger
Small acts of togetherness like having meals together, doing grocery shopping together, planning a date every week etc. can actually help you reconnect and create an unbreakable bond with each other.
No relationship is immune to storms of fights and arguments. So it is always a good idea to be ready to face those storms and set your ship sailing smoothly in the ocean of love.