There is something anyone in love is always looking for. What's that? Romantic tips! People in love are perpetually looking for ways to be romantic.
How to be romantic? If that's a question on your mind then let us tell you romance is the most beautiful experience that you could gift to your partner. You could do that with romantic gestures, you could be physically romantic or you could create an ambience where romance will bloom.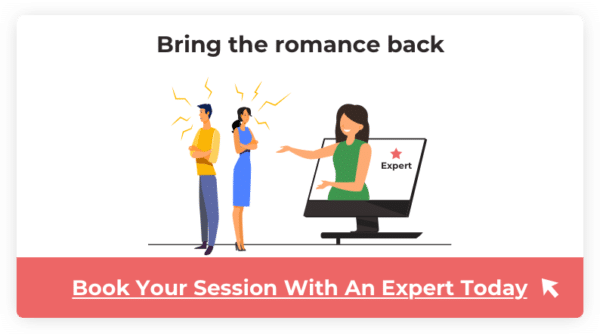 Romantic relationships need a dose of romance from time to time to keep the spark alive and for that we have the best romantic tips ready for you.
Related Reading: 100 Romantic Questions To Ask Your Girlfriend And Make Her Heart Melt
How is being romantic defined?
The Cambridge Dictionary defines romantic as an adjective relating to love or a close loving relationship. However, the most relevant definition would be that it is an adjective that is exciting, mysterious and having a strong effect on your emotions.
Although the terms love and romance are used to convey similar emotions, they are quite different from each other. Love is an emotion felt towards another person or animal or even an idea.
In contrast, romance is a thrilling, exciting, and exhilarating feeling. You can do something romantic on your first date without falling in love with the person.
Similarly you may be deeply in love with someone without doing anything romantic. However, the success of your relationship with your partner depends on how you balance your love and romance. Over a period of time, several relationships die due to a lack of romance.
Being romantic naturally: Who are better, men or women?
There is a lot of research going on to prove who is more naturally romantic, man or woman. While most women will definitely try to credit themselves as more romantic, research proves the opposite. Yes, men are the more romantic species in the human race.
According to a study, 48% men fall in love at first sight, while a mere 28% of women fall for a guy they just met. This is because women think a lot about love and romance, while men, on the other hand, feel and express it impulsively.
All the Rom-Coms try to put across one good point, that is, theoretically a woman has plenty of romantic ideas which she keeps thinking about, while a man will just do something out of the box that will just sweep her off her feet. A woman tries to follow a rulebook when it comes to romance.
The setting, the outfit, the music, the props, etc. are her parameters of rating the level of romance. Men, on the other hand, follow these parameters only because they are popular; instead, they find a simple gesture of holding hands romantic enough.
Related reading: 20 signs you are a hopeless romantic
20 Tips To Be Romantic
The old adage'less is more' is relevant when it comes to romance also. Being romantic is quite subjective; while some people find otherwise trivial actions quite romantic, others equate romance with candle-lit dinners and red roses.
When you love someone, doing something romantic for them at times could be as simple as expressing your love to them.
1. Express your love, when your partner is least expecting it
"I love you", these powerful three words can make your sweetheart blush. Saying it when he or she is least expecting it will definitely increase the heartbeat. For instance, when you are arguing or doing something very serious.
2. Doing things before the other person asks you to do them
Envisioning your partner's needs and doing them before being asked makes your gesture irresistibly romantic. It's like keeping a glass of water handy before your partner gobbles up the spicy curry because you are sure of the upcoming hiccup session.
3. Subtle PDA
Sometimes subtle display of your affection leaves a bigger romantic impact than the steamiest session in the bedroom. Simple gestures like a peck on the cheek, holding your girl by the waist or just holding hands, can be romantic. This is one of the best romantic tips.
Relate Reading: 50 Rainy Day Date Ideas To Feel Close To Each Other
4. Do something totally out of your league
There will always be that one odd trait of your partner that you may disapprove. For example, if you cringe at the sight of the tea from the roadside stall but your partner loves it, take your partner for a surprise date on a rainy day to the same roadside tea stall and score your romantic brownie points.
5. Be creative with your compliments
Everyone appreciates an honest compliment. being romantic means letting your partner know what you like about them. You can add a dash of poetry, quote, dance or a little drama, when you compliment your partner, to make it romantic.
6. Pamper your partner
Anything that can relax your partner after a tiring day can be romantic. It could be a simple foot or head massage or a refreshing beverage; offer it with love and see the magic. There cannot be better romantic tips than this.
Related reading: Rekindle your love life with these tips
7. Simple ideas for a date
Sometimes going for a glamorous date, for instance on Valentine's Day, can take a toll on you and your partner, because you have to match your dress to the party standards.
So, come up with simple ideas for a date. A mattress in the balcony with some candles and comfort food beats driving through traffic to get to your fine dining, any time.
8. Romantic love leads to happiness
Research has proved that intense romantic love exists in long-term relationships that can lead to greater happiness.  Anything that makes your partner happy can be romantic. From fulfilling a fantasy to giving up a bad habit like smoking, it could be anything.
9. Romantic surprises are always the best
Paying a surprise visit to your partner at the outstation meet can be one of the most romantic things to do, provided you have planned it well. Nothing is more assuring than a familiar face in an unknown crowd.
10. Impromptu plans
An unplanned ice-cream trip or late night drive can be very romantic. Since the trip is unplanned, it gets exciting with every passing moment. Sometimes such plans can outdo even the clichéd date plans.
Related Reading: 21 Romantic Gifts For Him [Sentimental Christmas Gift For Men] 2020
11. Romantic gifts
A collage showcasing some moments of your relationship, a collection of your partner's favourite music, etc. can be great gifting ideas to show how romantic you are. There can't be better romantic tips for you.
Adding your personal element to any gift is what counts, because such a gift shows that you have spent your time in customising it and not just money. And no, do not wait for occasions, give each other presents without any reason.
12. Flowers can never go wrong
The fact that florists in India start producing about 18 lakh stems of roses for the Valentine day's week from December onwards proves how romantic flowers are. Scent and colours of flowers have the power to generate happy emotions, making them a perfect natural gift.
13. Romantic meal
'The way to a man's heart is through his stomach': this saying holds true even in the case of a lady. When you cook or order your partner's favourite meal, it shows how much thought you have put in getting that perfect meal. Be a romantic woman and create a little bit of ambience while serving it and make it super romantic.
14. Seasonal romance
Make hay while the sun shines, literally. Plan your romantic encounters according to the season. Go for drives and kiss in the rains, snuggle up and watch a movie during chilly winters and go swimming during hot summers.
Related Reading: 30 Most Romantic Marriage Proposal Ideas
15. Romantic adventures
Romance blossoms in thrilling situations. When you take an amusement park ride or any adventure sports together, you can strengthen your bond by knowing each other's fears, phobias and things that give them a high.
16. Help each other – and that can be romantic too
Doing chores together can be romantic too and stands for a romantic relationship. Cooking, cleaning or even running errands together can be romantic, provided you are not doing anything serious. The teamwork while helping each other can be physically and emotionally romantic.
17. Romantic dance
Do not underestimate the power of romantic music and close dance. This situation can even make enemies fall in love. If not in public, then choose the comfort of your home, but never miss a chance of dancing together, even if one or both are bad dancers.
Related Reading: 10 Romantic Gestures That Can Turn Her Off, Totally!
18. Romantic conversations when you open your heart
Have a heart to heart conversation whenever possible. It need not be fancy words, just sharing of your deep emotions. When partners get vulnerable through their conversations, romance flourishes.
19. Romantic messages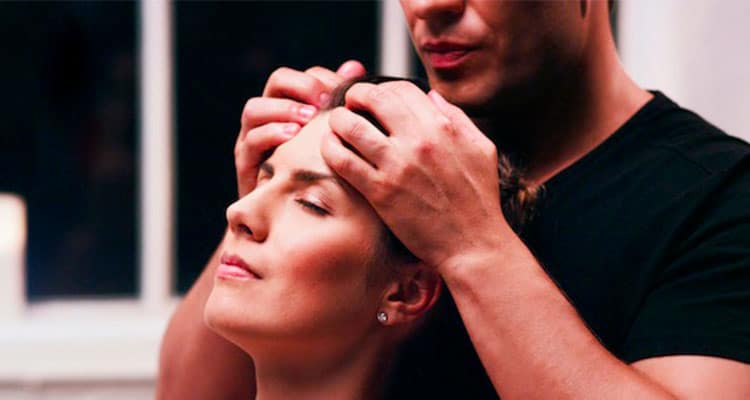 If you get conscious while talking or not very confident verbally, than writing romantic messages can be helpful. Leaving simple love messages in unexpected places – lunch boxes, shower, car, etc. is very romantic. Occasionally even social media messages can work.
20. Romantic gestures
Actions can speak louder than words. You can have a romantic conversation with your partner just with your eyes or some sign language. Looking in each other's eyes is one of the most romantic dates ever.
You don't have to be Shahrukh Khan to be the king of romance. Anyone can be a romantic person; it all depends on your unique ability to find romance in everyday routine and express it.