Nothing screams undying, true love like getting matching permanent couple tattoos. It's almost as big of a move as moving in together, meeting each other's parents or even getting married. As lovers, we are obsessed with conveying the permanence of our affection in any way we can. Some do this by gifting their mother's bangles to their significant other or proposing with a huge diamond ring, while others resort to giving photo albums and heartfelt cards. We appreciate both grand and meaningful gestures we receive from our partners that express their feelings and love. So, it's obvious why the thought of permanently etching your bodies with matching symbols of the deep love you share is both exciting and romantic.
Here are 5 reasons why couples in love should consider getting meaningful matching couple tattoos 
1. Remembrance of special moments
While clicking a picture or writing about a special moment in your relationship is lovely, some occasions require a little extra something. Milestones in your relationship, such as your first kiss or wedding day can be memorialized through ink. A great way to commemorate the day your life changed forever and also a helpful reminder of why you are together when going through tough times!
During fights, one forgets all the good moments and only bad memories clutter the mind space. Sometimes one reminder of happy times can mean the difference between giving up and fighting for it.
Did you know Khushi Kapoor recently revealed that she got a tattoo of the birth dates of Sridevi, Boney Kapoor and Jhanvi close to her heart? Getting a tattoo of your loved one's birthday can be a great idea.
2. Showcase of commitment
When we think we have found the one, we want to scream it from the rooftops and have the whole world know it. What better way to flaunt your love than to wear it on your skin? Tattoos can be a great way of showing commitment to the world. Since unlike dogs, we don't pee on things to claim them as our own, getting matching couple tattoos can also help mark your territory over each other.
3. More pain, more value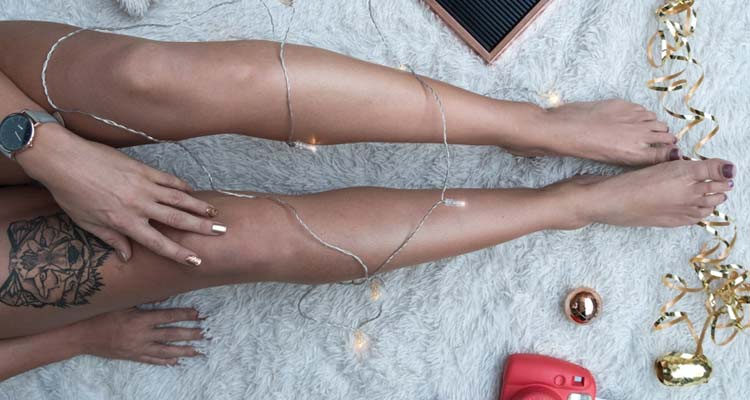 It's simple logic – one of our primary motivating drives as humans is to avoid pain. For us to actively seek it out, as is done when getting a tattoo, means whatever we do it for holds great value to us. Knowing even a small heart inked on the side of your wrist caused you pain will make you want to cherish it more.
Additionally, the fact that the love of your life went through similar pain to get the same tattoo as you will make you value not only the tattoo but also the precious person who you got it. Isn't that magical?
4. Couple Tattoos stand for creation of love
Sharing an experience with your partner can help you grow together in ways you would not imagine or expect. Much like adventure sports together or even meeting each others parents, getting a tattoo is an activity accompanied by an adrenaline rush and who better to experience it with than your partner? Getting a matching tattoo will help you bond and also develop a level of intimacy that perhaps wasn't there earlier.
5. Tattoos: A form of self expression
Getting a tattoo is a very personal experience for everyone. You do not simply wake up one day, go to the tattoo parlour and ask the artist to ink you with whatever they deem best, right? You ponder over it for weeks and months, sometimes even years! A tattoo should be a representation of you. A lot about who you are at this point in your life has been influenced by your partner. They help you become the person you wish to be. They stand beside you as you grow and help ensure you do not become astray or lose hope. So, what can be  better than to dedicate your tattoo to someone who has stood by you like a rock and has helped shape who you are?
Let us know some fun stories about when you and your partner got a tattoo together! Also, what couple tattoo designs you think are best?