There is no relationship law that states that you cannot be worried about your boyfriend talking to his ex. You can be the cool girlfriend but an alarm bell goes off automatically the moment you find out your boyfriend has been texting his ex girlfriend behind your back.
It's your mind re-playing all the stories you hear about cheating boyfriends. But before you assume the worst, lose your cool and dump him, take a breather.
We know you have a whole lot of questions in your mind. Why does my boyfriend still talk to his ex? He still loves his ex but does he love me? Why does he talk to her behind my back?
Counselling Psychologist Deepak Kashyap says, "Your emotions of jealousy and anxiety are valid when your boyfriend is talking to his ex. However, how you act on these may be more in the area of evaluation than the emotion itself. You must develop a habit of communicating with him more honestly about how you feel, and what you think, without making him feel the sole culprit in the conversation.
"Trust requires one to have faith, in the absence of information. If one has to constantly verify the veracity of the claims made by one's lover, and one is not able to take one's lover at face value, it sounds to me like the opposite of trust."
Let's try to unravel what's on your mind.
Is It Normal For Your Boyfriend To Talk To His Ex?
I have heard girls say, "But he still talks to his ex" or "I don't know why he ever bothers to answer her calls". This is more common than you think and sometimes there is no reason for you to worry.
So, is it normal for your boyfriend to text his ex? Is it alright for him to talks to his ex? Is he still in love with his ex? In this era of social connectivity, it is not uncommon for people to stay in touch with their ex. Especially, if they had been friends with their ex prior to the relationship.
How was his relationship with his ex?
So, before you start questioning his loyalty for you, look at the way things ended between your boyfriend and his ex.
Was their relationship a long-term one?
Did they have a relationship everyone knew about? Even their parents?
Did they have heat between the sheets that sort of fizzled out?
How did they break up?
Why did they break up?
Who broke up with whom?
And because you won't rest until you find out;
What are they talking about?
If your boyfriend has recently started conversing with his ex, it's probably because they are catching up. But there is a difference between texting people to check up on them and texting every minute of every day.
While the first one is not an alarming one (and if you are alarmed it's your insecurities kicking in), the second one might be cause for an alarm. Also if your boyfriend is texting his ex behind your back then you have reason to look into the matter. It's not a good thing if he talks to his ex everyday.
Related reading: 20 Things To Do To Make Your Girlfriend Happy
It's easy to think your boyfriend is having an emotional affair, especially if your relationship is going through a rough patch. In your mind, he is keeping his options open in case this relationship does not work.
Or he might be seeking mental support from a person he was once involved with. They might not be doing anything "behind your back" and there is no sexual love between them but more of care; like you care for friends.
All kinds of possibilities out there.
Why Does My Boyfriend Talk To His Ex Behind My Back?
There could be a million possible reasons why your boyfriend is talking to his ex. We understand it's really very unnerving and harrowing if your boyfriend is talking to his ex everyday behind your back. All kinds of thoughts would be going through your mind.
We look into the reasons why he is keeping in touch with someone he has broken up with.
He could still be friends with her
She could be a flirt. He enjoys the harmless flirting on the side
He has kept the past in the past and genuinely maintained contact because he enjoys their company. There might be nothing going on with her
He might love her but is not in love with her
He can still be in love or his love has resurfaced suddenly. Though this does not mean he will leave you behind to be with them. At the end of the day, he has chosen you
He might be hiding the fact that he is in contact with her to save you any unnecessary insecurities. His intentions might be right all along
Related reading My boyfriend has not deleted his ex-girlfriend's phone number and I am feeling insecure
8 Things You Need To Do If Your Boyfriend Still Talks To His Ex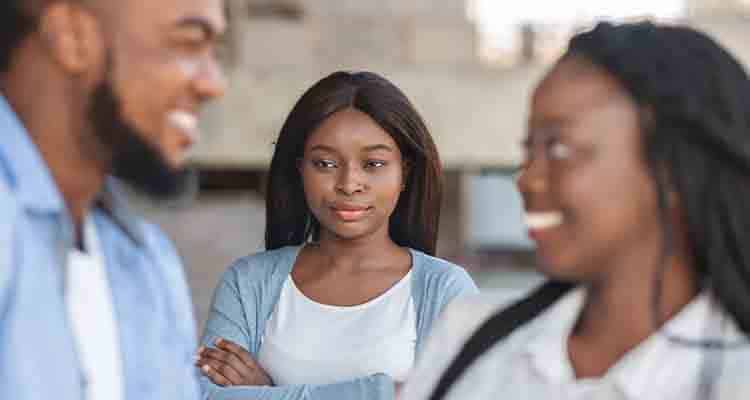 If your boyfriend still talks to his ex everyday you may be worried if they are up to something. Before you jump to conclusions and call it quits, consider sitting down and dealing with the situation.
Sophia, a communications professional said, "I realised he still loves his ex but loves me as well and I was at a loss how should I deal with the situation."
We have some handy tips for you to tackle a situation when your man is constantly in touch with his ex. Yes, it's not a happy feeling when your boyfriend is texting his ex girlfriend.
1. Do a little self-evaluation
Do you have a tendency to be jealous in a relationship? Has any of your other boyfriends called you a jealous psycho or something else along those lines?
Do you go overboard with dealing with your insecurities sometimes? Before you grab your boyfriend by his collar, it is safe to analyse this beforehand.
Could be that he's just spoken to her once or twice and you are freaking out because of that. Try building trust in your relationship instead of fretting about your boyfriend talking to his ex.
2. Talk first
A healthy relationship is one where you can share everything with your boyfriend. Talk about the fact it's bothering you that he is texting his ex.
Tell him clearly that because he talks to his ex, your insecurities are raising their ugly heads and you need to know what's happening.
Tell him you are plagued by the question: "Why does my boyfriend still talk with his ex?" and tell him to give you an honest answer to this. It always helps to have a face-to-face talk about things like this.
3. Talk about how you feel
Something along the lines, "I know this is a touchy topic for you but the constant texting is making me feel uncomfortable".
Speak with clarity, using adjectives. Let him know what you are feeling about it. Try to make him view the whole situation from your point of view, without any accusation whatsoever.
Remember, the only issue is that he talks to his ex, so refrain from linking other issues and focus on it.
Related reading: I Feel My Insecurity Could Ruin My Relationship with My Boyfriend
4. See how he responds
The topic of exes is a touchy one. For some, voicing your insecurities can clear things up. The key is to observe how he responds.
An empathetic partner will not dismiss your concern. He will listen and address those issues. If he is being dismissive without a second thought, this could be a red flag and this is likely to create a tense situation.
But if he tries to explain things to you, wants to clarify and ensure you aren't feeling insecure then maybe he hasn't got anything going with his ex.
5. Talk about your relationship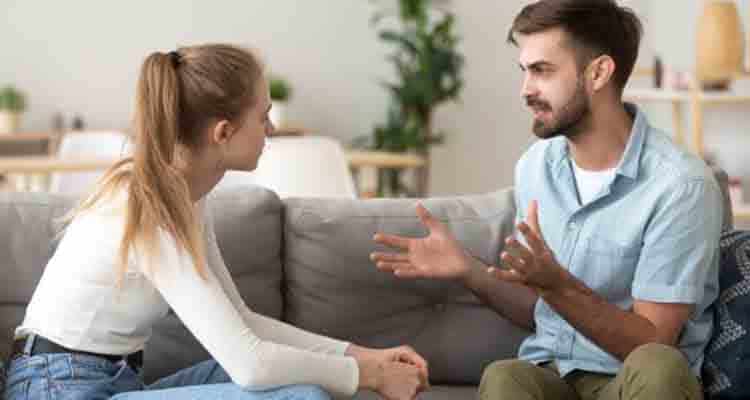 If a relationship is going through a rough patch you might think your boyfriend is getting the fill from somewhere else.
Is your rickety relationship the reason your boyfriend still talks to his ex? Or is it something else? Then the ex is not your concern, but the relationship is.
He is looking for an emotional connection elsewhere. Today it's his ex, tomorrow it could be someone else. So focus on your relationship and see what it lacks.
6. Know if he is keeping any mementos
Is he saving selfies sent by her from long ago? Does he take super good care of the hand-made card she had given him? I once found a passport size photo of my boyfriend's ex in his wallet.
I almost dumped him that instant but turns out he has kept photos of all significant girlfriends in his life. They were not a cause of alarm.
But if he is saving every little trinket, given to him by his ex, it could be a warning sign.
Related reading: 15 Simple Signs Your Ex-Boyfriend Wants You Back
7. Follow up on social media
Yes, I am suggesting ethical snooping. And before you roll your eyes, let me tell you, it can save you some precious hours biting your own nails off.
Social media is a cornucopia of clues. See if he has liked, commented, shared her stories – basically an overindulgence in social media.
Is there any suspicion in the way they reply to each other's comments? Is it really the way they talk to each other? Pick up on the cues: ask him about it. If he is stalking his ex on social media then chances are he still has feeling for his ex girlfriend.
8. Do not give him an ultimatum
Under no circumstances, should you give him an ultimatum. Things like, "Never talk to her again" or "Are you sure you want to keep talking to her even when it makes me uncomfortable?" will do more harm than good.
For him, it might come across as demanding and you are telling him the people he can talk to and to whom he cannot. You are his girlfriend, not the mother of a 14-year-old teenager.
Be gentle with him. Don't jump to conclusions and push him away from you. Just follow our tips and find out the truth. Then all you need to do is feel secure and happy.
Deepak Kashyap adds, "The continuation of any relationship should depend on the willingness of both the parties to be with each other. You cannot and should not have to force anyone to be with you. In situations like these, when we become particularly insecure, all we can do besides the necessary communication and honest appraisal of our thought patterns is to make ourselves more authentic and lovable and leave the rest unto life, which you will embrace with 100% acceptance."
FAQs
1. Is it OK for a boyfriend to talk to his ex?
It's okay for a boyfriend to talk to his ex as long as he is doing it once in a while and you are not getting jealous and insecure about it. If he is talking to her behind your back and texting his ex girlfriend frequently, then it is a reason for worry and you need to address it.
2. How do you know if he still loves his ex?
It's hard to know if he still loves his ex. But he might end up mentioning her once in a while in conversations. But if he is staying in touch with his ex girlfriend over text and calls, then chances are he is still in love with her.
3. What does it indicate if my BF keeps bringing his ex in conversations?
This indicates your boyfriend is not over his ex and she is constantly on his mind. That is why he keeps talking about her and can't help doing so even when he is with you.
4. What can I do if my BF is still not over his ex?
You can have a straight talk with your boyfriend about how you feel. Then look inwards at your own relationship and why he is still feeling attached to his ex despite being with you. But if he is still in love with his ex it's best to move on because this way a relationship can't work out.
Should I wait or should I text him first? The RULEBOOK of texting for girls