Sadly
, not everyone is capable of handling a serious relationship. Some people may be fun to be with until the time things start getting serious. They might run the other way when this happens because they are commitment-phobes.
When you fall in love with someone, you tend to accept them completely. Unfortunately, you have little control over matters of the heart. Your judgement will
be clouded by
your affection towards him. Hence, you may ignore possible signs that he is going to break your heart.
So how do you know what type of man you are with? Is he going to break your heart? We have identified 15 signs that will help you know if this man is going to break your heart. But before that, let us find out-
Why Do Men Break Hearts?
By using the word 'men' here, we aren't trying to imply that all men break hearts. Indeed, there are many genuine men out there. Honest and committed men, who love their partners fiercely. However, there are also men in the world, who love playing with women's' hearts. It is best to stay away from guys like these if you are looking for something more than just a fling.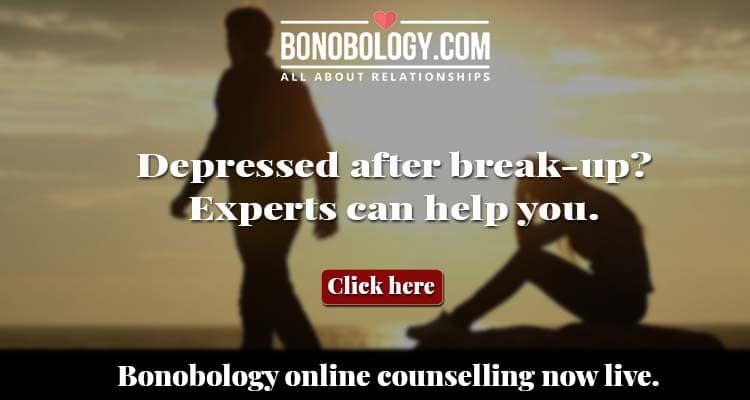 Let us try to understand the possible reasons behind why men break hearts-
A few men live for the chase and end up pursuing other women despite being committed. Not only men, but even women also tend to do this. This urge stems from fear of commitment or uncertainty about your partner
They can get easily bored in a relationship, which makes them want to explore other options
Some men might have been hurt by their partners in the past, due to which they develop trust issues and involuntarily end up hurting their current partners
He might just not be as into you as he portrays. This means that he probably wasn't serious enough from the start and led you on for no reason 
They thought that they were ready for a relationship, but they figure out otherwise. This could be due to external influences like their family or where they are in their career. Or maybe internal ones, like poor mental health, trust issues, inability to accept love etc 
Related reading: How to get over a breakup fast?
It just seems that men who have a habit of breaking hearts are never satisfied with their relationships, and always want more. In this process, they fail to value their partners and end up hurting their sentiments.
15 signs he will break your heart
It can be difficult to know whether your man is truly committed to the relationship or not. There is no clear-cut way of knowing how your relationship with your guy will turn out to be in the future. But if you happen to notice any of these 15 signs, then he might be on the path to breaking your heart. Pay heed to these warning signs as listed below-
1. He avoids calling you his 'girlfriend'
He introduces you to his colleagues and friends, just as a friend. Even if he does introduce you as his girlfriend, there is visible hesitation in his voice. This can mean that he has not registered you as his "girlfriend" in his head. He is scared to deep dive into the relationship and be completely involved with you.
2. He is not interested in meeting your family
Whenever you will try to take the initiative to make him meet your family, he makes excuses. And even when you express a desire to meet his family, he turns you down. Meeting the parents is a huge step forward in any relationship. If he refuses to take this step with you, he might be on the road to break your heart.
Related Reading: 10 important components of trust in a relationship
3. His temperament changes from hot to cold frequently
If Katy Perry's famous song "Hot n Cold", seemed to describe your man, he will break your heart.
Sometimes, he seems completely mesmerised with you. He showers you with all the affection ad compliments in the world. While other times, he remains distant, cold and
avoids you completely
.
We're not saying that your partner should dote over you at all times, that is close to impossible.
However
, if his behaviour towards you changes like the oscillation of a pendulum, it is a cause for alarm. This
rapidly
fluctuating temperament proves that he might break your heart soon.
4. He fails to take out time for you
If he was seriously into you, then he would make efforts to take out time for you. Especially at the beginning of a relationship. However, if he fails to do so and does not make you a priority, then you can suspect that he is going to break your heart.
5. He keeps hinting that he is not ready for relationships
He tells you that you might find someone better than him, or that he is not sure if he's ready for a serious relationship at the moment. When he tells you this, pay attention to it and keep your ears open. Don't brush these statements off as jokes or banter.
Related reading: 15 reasons your man never texts you first but always replies to you
6. He is not completely expressive
A man who genuinely wants to have a lasting relationship with you will be expressive and share his desires and ambitions with you. But if he does not communicate his dreams, desires, hopes and fears with you, he hasn't opened up to you. He isn't comfortable around you and this is another sign he will break your heart. Even if he might not want to.
7. He does not mind flirting with other women
Do you see him flirting with other women? There couldn't be a bigger red flag! He flirts with other women unabashedly. He might even brag about it in front of you. When you confront him, he brushes it off as 'a joke'. Well, all jokes apart, this clearly means he is not serious enough for the relationship. Watch out he may even be a womaniser..
8. He is never honest with you
Lying comes naturally to him. A relationship functions on trust. If you find him lying about both small and big things and then twisting the truth and justifying his lies, he's bad news.
Related Reading: Signs that he isn't really trusthworthy
9. He fails to be your support system
Your man is supposed to be your support system and be there for you through thick and thin. If he is never by your side when you need him the most, then it means he doesn't truly value you.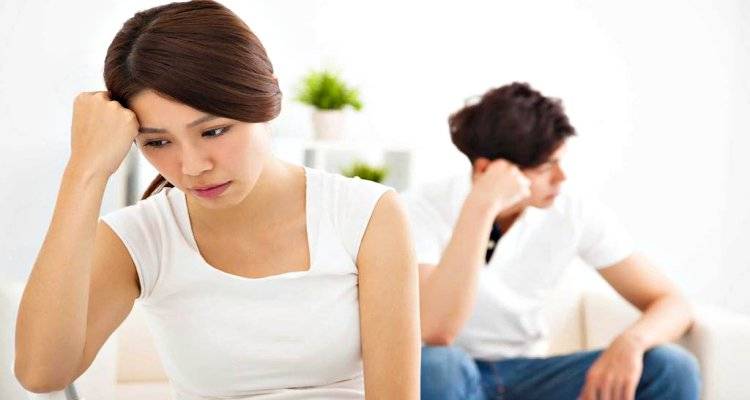 10. He still meets and talks to his ex-girlfriend(s)
A man who is actually thinking about a long-term relationship with you will never think about his ex-girlfriend(s) in an inappropriate way. He will avoid meeting or talking to his ex, especially if you have raised your concern over this issue. But if he meets with his exes often and doesn't seem to care about what you make of it, it sounds like a recipe for disaster.
Related Reading: 15 reasons why being friends with your ex doesn't work
11. He avoids taking the initiative of making plans with you
Since you are not his priority, he will not make plans to spend time with you. You'll be the one who's perpetually making plans and taking all the effort. Despite this, he might still fail to follow through with these plans. If all he has to do is show up and he still messes up, he might break your heart.
12. He is not clear about his future with you
He will avoid sharing his thoughts and opinions about the future of his relationship with you. Being confused about his future and your role in it means he doesn't exactly see a future with you. This further confuses you and ruins your future plans as well. If he doesn't involve you in his future plans, he isn't serious enough.
Related Reading: We Couldn't End Our Relationship Nor Do We See A Future Together…
13. If you doubt him, he blames you
It is very convenient for him to blame you. Whenever you pinpoint something about him that is bothering you, he always seems to turn the tables. If he's blaming you for the problems in the relationship, then you must wake up from this reverie. This shows that he does not truly love you and is going to break your heart.
14. Touching his phone is forbidden
It's normal to have your own personal space. No one likes other people going through their phones. However, if he seems to get a mini heart attack anytime you get close to his phone, he might have something to hide. The anxiousness he shows could be a sign of guilt. This is an indication that he is going to break your heart.
15. You can never have meaningful conversations with him
This happens because he does not care about your thoughts, wishes and needs. You find it difficult to share your opinions with him, as he fails to understand you. He's always uninterested and aloof.
We know it is easy to fall prey to men's good looks, charm and flattery. But if you're looking for something serious, you have to get into a relationship with thought and care. Choose your partner with a sound mind and not
just
a beating heart. Look at the logical side of things
and then
commit your heart and soul to your partner.
I would rather be alone than deal with someone who will hurt me
My Boyfriend Is Marrying Someone Else And I Am Feeling Broken