Do you often find yourself drooling over a couple of selfies of celebrities? They seem to have the perfect shot for every occasion. While there have been some common couple poses for selfies, to garner more appreciation and likes on social media you need to think out of the box. Whether it is the selfie poses for couples or simply couple pictures, they need to be unique, special, and memorable to make that lasting impression on the viewers.
It can be difficult for couples to come up with a solid couple of selfie ideas on demand. But for every social media active couple, the pressure of putting cute and aww-worthy selfies are a must these days. After all, some level of PDA is necessary for every relationship, right? With selfies flooding everywhere these days just holding the front camera straight and smiling or winking or tilting head on his shoulder is not good enough. You got to get creative. Get ready with the best couple posses for some photographic PDA
30 Tips For Clicking Cute And Unique Couple Poses
To take cute couple pictures, you do have to make the effort. And you need to know some basic tips. The angle, your body, the camera, the props, the location, and the genuine warmth will make you rock the couple pose gaining much appreciation. Consider the time of the day as well as the light. If you want to make it great couple selfies then carrying a foldable selfie stick is a good idea. There could be another person behind the camera or you could be opting for a couple-selfie but with a little bit of creativity you can make your couple photographs unique. And if you are short of ideas for couple poses for selfies, here are 30 tips to follow when you are posing for couple photos.
Related Reading: Love in the 21st Century: Update your dating vocab with these 10 modern relationship slang phrases
1.  When nothing looks right, go up
This pose works best when you are having a bad hair day, don't have a picturesque backdrop for your picture and no other angle seems to be looking good. Bonus point: this angle reduces your height difference and also makes you look slimmer (because we know the camera adds 10 pounds)!
2. The best moments are always candid
This is another cute pose to make the most out of a not-so-great setting. It's close up, it's candid and it's heart-warmingly cute.
Related Reading: Fun Truths Behind the Fairytale Couple Pictures On Facebook
3. Play with monochrome
This couple selfie pose is the example of why everything looks ethereal in monochrome. A pose like this not only gives your peers couple goals, it also looks effortlessly artsy.
Read More: Instead Of Making These Social Media Mistakes As A Couple, Do This…
4. 'Still in bed' selfie
It's a weekend morning, you and your BAE are still in bed and not in a mood to finish off cuddling, but you also want to take a selfie for Instagram. How do you take one that doesn't look run-of-the-mill? Hint: Refer to the above.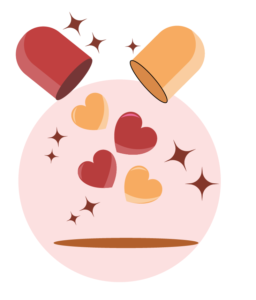 Get your dose of relationship advice from Bonobology right in your inbox