Ssssh, is this the article which will let you know all the secrets of your man? Probably not, but possibly, yes. And this is because we've taken a red hot look at the psychology of men who (by the way) are creatures of habit and visual need. So today, (you can thank us later) we're going to discuss 8 things every husband secretly wants in bed. Are we ready to rumble? Great, let's find out what they are…
Click here to read this confession story: I tried BDSM and here is what happened. 
8 Things Every Husband Secretly Wants In Bed
Oh, hang on, just a quick add-on, these might change from time to time depending upon whether your hubby is feeling energetic, lust-filled, tired, sleepy, sexy, hungry, grumpy, or any other myriad of emotions. Let's go!
1.  Real guidance
Yep, some guys like to get straight to the point and be told, hands down what their wife wants. He's trying to get to his end game too, so if you let him know what you want, then he'll be able to get to his part sooner. This is the wife's opportunity to tell her hubby where, when and how! Do you like it in the bedroom or the shower, and do you like to be touched fast or slow? Other interesting fantasies might come to light here too. Just take the lead and he would follow.
2. The pleasure that's mind-blowing
For some guys this is oral sex, for others it's being touched in exactly the right place. Whatever it is though, you'll know it by the way he acts or groans, or maybe just ask him so you can take him to that sensational place. Can you remember a time when you did that thing he liked? He possibly told you he, really, really loved it, or he made a happy face or came for you. Well, this is that thing.
Related Reading: Why It Is Important To Make Your Woman Happy In Bed
3. The favourite position
Some men have more than one, and in most cases, the angle is everything, especially when mixed with the visual stimulation of what he can see as he penetrates. He might like to switch it up (for a change in sensation) and so he can see you in different ways too. Most times the missionary, doggy style and you riding him on top (cowgirl or reverse cowgirl) will be the most popular.

Click here for 5 things men should know about a women's vagina. 
4. The dominance
Some men like to dominate their wives and other men enjoy being dominated by their wives. Power in the bedroom (as long as it's consensual) can be a real turn-on. Think BDSM (with or without all of the equipment) and 50 Shades of Grey (the movie) might be a great place to start. Are you dominant or the submissive? Work it out before you start to play.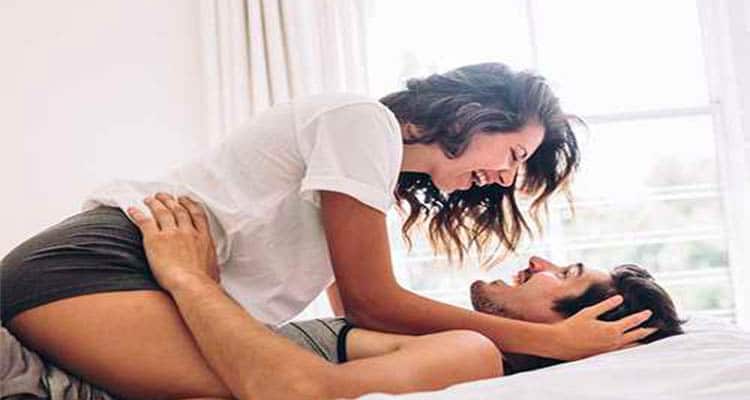 Click here to read: Is it healthy to have casual sex? 
Oh, and don't forget the 'safe word' just in case!
5. The visual cue
Visual cues like erotic dance, wearing sexy lingerie, a certain pose or even using a jewel butt plug can send your guy into overdrive. The attraction is everything, and accentuating your look by acting a certain way or adding some visual excitement will make him wilder than a buffalo on heat. Sex toys can be really visual and highly erotic. And here, you just need to remember that men need visual stimulation too, and you really can't go wrong if you follow this sexy rule of thumb.
6. The fantasy
Each guy will usually have a fantasy in his imaginative mind. It might be something kinky, some type of dress up or just a position he hasn't tried yet. It might also be related to power play or even BDSM. You might like to ask him what his fantasy is, and if you're a willing participant, then you might be in for something fun or weird, depending upon your husband's devious (or not) mind!
Click here to read about this woman who was shy in India but experimented in the US. 
7. The quickie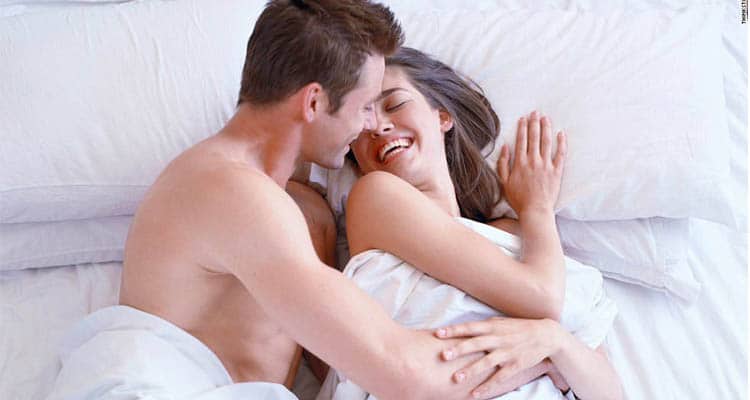 Yep, like it or not, the lusty, naughty, dirty quickie is a thing that most guys love. Some husbands love it because (in many cases) they're tired from a day at work and just want to have a that big, hot and lusty release with their wife. So if you can get ready for him (without the need for foreplay) this will rock his world if all he needs is to feel pleasure from ejaculation.
Related Reading: 5 Sex Positions For The Supremely Fit
8. The dreamboat ejaculation
This one's fun, right? Well, we'll let you be the judge here. Most men dream of ejaculating inside (or on) a certain part of their wife. And sometimes this can be a little messy and even cause the wife to be a little shocked by her man's kinky desire. We'll let your imagination run wild here, and you can probably, no definitely thank the porn industry for placing it there.
Click here to read this sex confession: I desired my husband's best friend. 
And if your husband doesn't watch porn at all, then maybe he's just got a really good and very naughty imagination. But are you willing to help him make this dream come true? It might be fun!
10 things couples can do (outside bed) for a better sex life
13 Reasons Why Women Can't Orgasm (and Steps to Achieve One)
Do Women Like Beards? 5 Reasons Why Women Find Bearded Men Hot
Ask Our Expert
You must be Logged in to ask a question.