I have been dating this guy for 10 months. At first, everything was perfect or I thought it was. Then he started lying all the time. To me, he would say that he cares about pleasing me only but he would make efforts to please everyone. To me, he is always broke but he is always helping his friends with money. He has been looking for a job and things are not good so he became aloof with me. His emotional immaturity is driving me nuts.
How to deal with an immature relationships?
I am always helping him cope with everything and financially too though it's draining me. He has completely blocked himself emotionally and his lies are increasing. His emotional immaturity makes me feel like I am neither loved nor appreciated at all. I don't even know if I love him anymore. I can't even bring myself to kiss him. Are these signs of unhealthy, immature relationships? Help!
Dear Girl,
I'll open my answer quoting you; "I don't feel loved and appreciated am just there…I don't even know if I love him…I can't even bring myself to kiss him."
Communication is key
Have you spoken to your boyfriend about how you feel? Have you communicated your need that he opens up to you? If yes, you need to weigh your expectation in this relationship and see where it's going. If he is closing off emotionally without taking you into consideration, it might be a sign of an unhealthy relationship where he feels that taking you in the loop is not important.
Both of you need to figure out the goals and future of the relationship and what each of you bring to it, in order to fulfill these goals.
You've mentioned he's financially unstable and doesn't have a job. I don't know how old you are, and how important his and your own financial stability is to you both.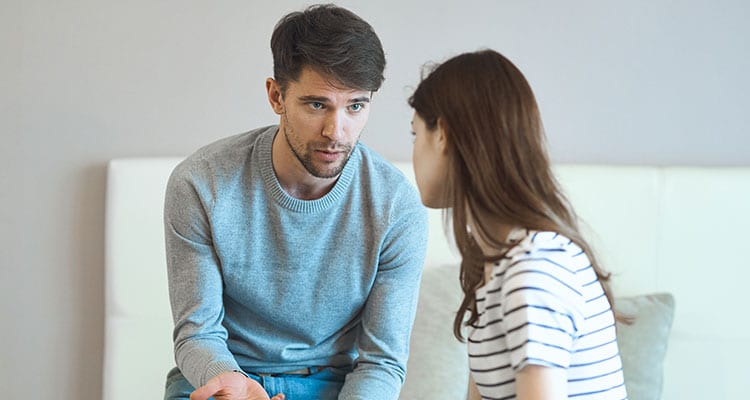 Extending financial help
Secondly, you seem uncomfortable with helping him financially. Have you spoken to him about this?
There seems to be a major communication gap between you two. Yes, maybe his instability is the cause for his closing off, but keep your communication open and let him know how you feel. Festering with these unsaid feelings will only make matters worse for you.
All the best