My ex boyfriend is blackmailing me. He says he will upload our private pictures on the internet. He wants me to get back with him. But I have no intention of doing that and I want to punish him for his audacity. 
My Ex Boyfriend Is Blackmailing Me
I met my ex boyfriend on Facebook when he sent me a friend request. I saw we had common friends and we started chatting. That went on for two months then he wanted to meet me. We actually knew about each other's intimate secrets even before we met. So it's easy for him now to blackmail me.
The meeting went off great
When we met it was like we had known each other for ages. We kept talking and when he came to drop me home we kissed on the stairs and took an intimate selfie.
Intimate photos became a way of life
I thought he was a very decent guy with a good job. He was three years older to me. He even started talking about marriage and I thought once I graduated I would tell my parents. We became physically intimate and he said making our own videos in the act gave him a kick. I didn't think about it since I felt our relationship was for keeps.
Related Reading: How To Get Out Of A Controlling Relationship – 8 Ways To Break Free
My nude photos
He would often ask me to send him my photos in the shower which I did. This went on for one year and then I realised he had started behaving very strangely. Finally I followed him one day and caught him red handed meeting a girl.
He wants me back
I called off the relationship immediately. Now he keeps calling me to say he wants me back. When I said no he started threatening me that he would put my pictures on the net. I think he is a very nasty human being and I really want to teach him a lesson so that he won't dare to do what he is doing with me, with another girl.
What steps can I take against him legally?
Related Reading: When the girl broke up with him, he posted all their sex videos online
Dear Lady,
Many women face a situation like you and do not speak up. I must say you are very brave and sensible that you want to take legal steps against the perpetrator. You are right if they are not stopped they would keep making innocent women their victim. I understand how you feel when you say, "My ex boyfriend is blackmailing me." Here is what you can do.
Approach a lawyer
The best way is to approach a lawyer you can trust, who will be sensitive and supportive. Through such a person, file a civil case asking for an injunction from the court on the individuals who are threatening you. Once notice is served on them, they will be worried and not want to make things worse by leaking anything unless they are lunatics.
Go to the police
If you think they are insane, then go to police straight instead of following this approach. Otherwise, this is the best bet. Once a notice from the court is served on them, ideally along with an injunction to not share those clips or photos with any person, plus a demand to present themselves before the court, your lawyer should reach out to them and begin a negotiation.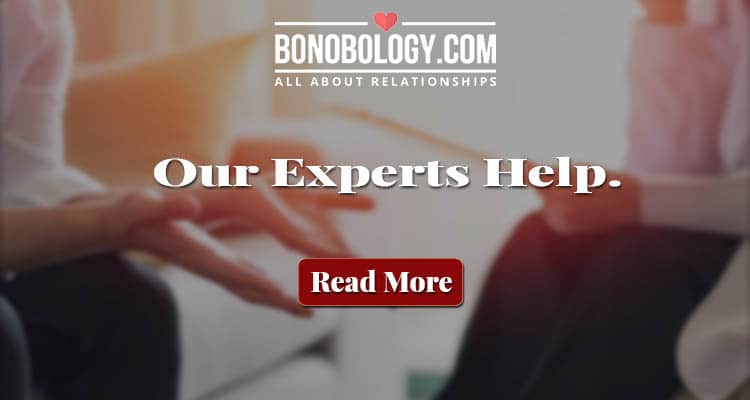 Criminal case could lead to arrest
At this point, they will be scared that you may file a criminal case as well, which would lead to their arrest. You may indeed opt to do so if the negotiations between your lawyer and their side do not go well.
You must never be scared
Therefore, if you can afford a few thousand rupees of lawyers fees, it is advisable that you take help of a competent lawyer in such a scenario.
Sometimes the victim is worried that their parents will come to know about the situation.
One must not just wallow in such thoughts and let the situation go out of control. Contact either the police hotline or to get advice on how you can handle the situation in the best possible way.
How you are covered by law
Section 66E of the Information Technology Act, 2000 – Violation of Privacy – This section penalizes the capturing or publishing of the image of a private area of any person without consent. Privacy was recently elevated to the status of fundamental rights under Article 21 of the Constitution of India. This just shows how important privacy is in all aspects of life.
Section 67A of Information Technology Act, 2000 – ELECTRONIC MATERIAL CONTAINING SEXUALLY EXPLICIT ACT – According to this Section whoever uses electronic means to publish or transmit any material which contains a sexually explicit act or conduct will be liable for imprisonment which may extend up to 7 years and also incur a fine.
So the law is by your side and you have nothing to fear.
Hope this helps.
Regards
Siddharth Mishra
My Husband Made Me Withdraw The Divorce Case But He Is Threatening Me Again
My Abusive Wife Beat Me Up Regularly But I Fled Home And Found A New Life