This is my Ask our ExpertThis is my Ask our Expert
An extramarital affair usually brings a lot of judgment and shame on the person indulging in it. People are often labeled selfish, heartless and fickle for indulging in it. An extramarital affair in reality is a gray area and there may not be a right or wrong perspective to it. A lot of factors make marriages what they are and passing judgment about a bad marriage is easy until you've walked a mile in the other's shoes.
Why Is An Extramarital Affair Such A Perfect Life?
Picture a married woman who has all the luxuries at her feet – a sprawling apartment that overlooks a serene lake, two maids and a well-trained chef at her service, a wardrobe full of designer labels and the freedom to take international trips with the girls.
You'd think a woman like this would never need to go out and have an extramarital affair. Her husband brings her pearls from Australia, gold from Dubai, and cosmetics from France. Sounds like a perfect life, doesn't it? Well, that woman was me and my life was still far from the perfect dream that it seemed to be.
Married for a decade, my husband Jerome and I met through common friends. Although we were poles apart, we fell in love at first sight – he being the classic dark, tall and handsome type and I, the happy-go-lucky, wild, free-spirited woman.
We were profoundly and irreversibly in love with each other and thought we would tick everything off the happy marriage checklist. Our worlds and days began and ended in each other's arms. Our friends envied us for not including them in our grand plans and our parents almost disowned us for not spending enough time with them.
He became busier and I became bigger
But slowly and steadily, things began to change as Jerome's business started booming. We moved into a bigger house and started spending less time with each other. The luxuries made me bigger. I grew steadily from S to XL.
I wonder if that was the reason he wasn't attracted to me anymore. Isn't it hard to believe that a couple who couldn't keep their hands off each other didn't get intimate for an entire year? Our marriage had quickly gone downhill and turned into a sexless marriage.
As days passed, Jerome's withdrawal grew like weeds on a neglected tomb and camouflaged my void completely. To make things worse, I realized that he was having an affair. He began lying to me about his whereabouts, switched off his phone for hours and refused to give any clarifications.
I was not allowed to touch his phone or question him about the women he met. A fat bundle of crisp notes was flung on my bed a day before special occasions. "Is 20,000 enough? Let me know if you need more," he'd say, closing the door with a bang as he left.
Just like any woman would, I started feeling lonely. I was waking up a little before afternoon, wolfing down a whole cheese burst pizza for lunch and digging into tubs of ice cream in the night. There came a day when I couldn't fit into a week-old Kurti, and that's when it hit me. I needed to be better for myself. Self-help had to be my motto now.
The next day, I woke up at sharp 6 in the morning. "I'm going to hire a personal trainer and start working out," I announced. "That's a great idea," he smirked while sipping on his green tea.
Related Reading: 20 Myths And Facts About Cheating In A Marriage
I got myself a personal trainer
I started my workout with Jatin, my personal trainer, every day at 7 in the morning. This was my way of coping with feeling lonely in a marriage. You see, it makes a difference when your personal trainer is hot – you put in 10 times the effort in your transformation. I needed that motivation very much. Initially, we maintained a professional relationship.
He wrote down a diet plan, which I followed rigorously, and never missed my gym session. Within three months, I lost 10 kg and regained my lost confidence. "You seem to be pretty regular at the gym, eh?" My husband Jerome taunted me, but I refused to pay heed. I was too focused on looking and feeling good. Women empowerment really does start at home. Mine started in the gym!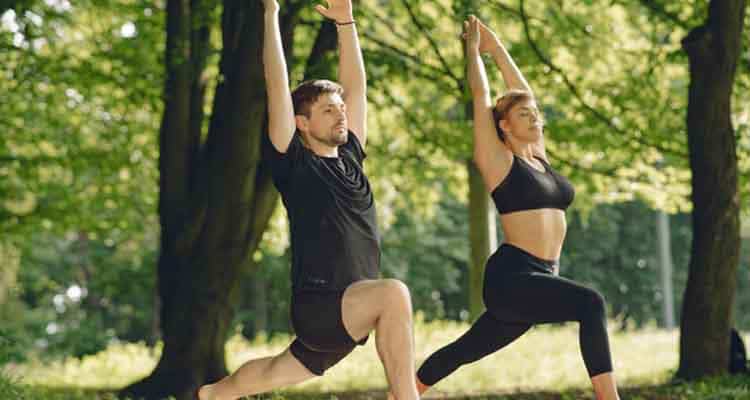 It was almost after five months that I invited Jatin home for a floor workout. "I just don't feel like coming to the gym today. Why don't you come over?" I said to him nonchalantly. After the workout, we had coffee and talked at length about our lives. It was the first time I opened up to someone about my crumbling relationship with Jerome. I don't even know why it had to be Jatin, of all people.
After being my friend and personal trainer for more than a year, Jatin once asked me if I could let him pleasure me. "I struggled to gather courage, but today I had to ask you this," he said.
"I've been listening to your miseries for the longest time. I don't think I can change things for you, but what I can do is make you feel special for an entire day. You really do deserve it." I didn't remember the last time someone had been so kind to me, even if it was for their own selfish reason.
He became something more – it was an affair
So, when Jerome went to Europe the following month, Jatin invited me to come over and I went. I really wanted to. Jatin had done up his place beautifully. He cooked up a healthy dinner and poured us some wine. It was like he had recreated my idea of a perfect first date.
Things went just the way I expected them to, and after three long years, I let a man touch me, go down on me, make love to me in a way that I wanted. It was a beautiful night after a very long time.
When Jerome was on his business trips, Jatin and I spent almost every night together. More time together meant more fights. When I cooked for him, he turned up late. When I called him in the middle of another training session, he disconnected my call. I had started getting so possessive about him that I couldn't tolerate the sight of him helping another woman with stretching.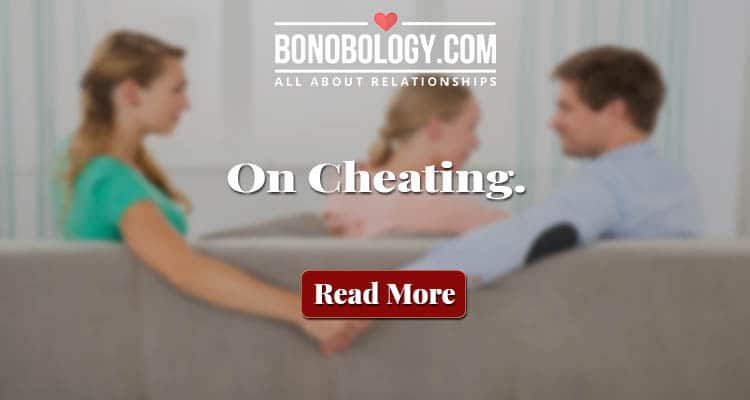 "Are all other instructors dead?" I chided almost every other day. I suspected him of getting too close to other women at work, crashed the gym unannounced and spied on him all the time so much that I calculated the time he was home by the warmth of his car.
This went on for more than eight months. My husband was already miles away from me – emotionally and physically – and I was having an affair with a gym instructor who seemed to use me for my physical and financial assets. Then, one day, I decided to stop this rollercoaster by initiating a serious conversation with both the men in my life.
Oh, but I can't marry you
Turns out that Jatin had no plans whatsoever to marry me. I should have seen this coming. Of course, we had to break up at some point. "Babe, I wish I'd told you this earlier, but my family is already looking for girls," he blurted shamelessly. "But you know how much I love you." My extramarital affair had come to an end.
Jerome, it seems, only wanted a namesake wife. "As of now, my work is my only priority. But I'll make sure you always get what you want," said Jerome.
Unfortunately, both of them never asked me what I wanted, what my needs were, so I dropped them together – like a pair of hot coals that were slowly consuming me. This was not the affair aftermath I had expected.
Today, I've filed for divorce and I'm seeking hypnotherapy. I'm in the process of setting up my sustainable clothing brand and have completely dedicated myself to it. The sense of accomplishment at work, while your personal life is failing, gives you something positive to look forward to.
Women empowerment is now more than finding someone who truly loves you. I've started signing up for new things which I put on hold for a long time – doodling, dancing and making new friends. My breakup with Jatin has also taught me a lot. The journey is tough, but well, at least it has begun. I'm in no hurry to reach my destination.
(As told to Priya Chaphekar)
Picking Yourself Up And Moving On – Dos And Don'ts
| | |
| --- | --- |
| Dos | Don'ts |
| 1. Leave all anger – Any kind of resentment or anger will only hinder your process. Try to be as calm as possible so you can spend your energies focussing on yourself. | 1. Look back – Looking back and constantly ruminating over what happened will only make you cling onto old memories. March forward with a plan in mind. |
| 2. Forgive and forget– Everyone is meant to cause us pain in one way or the other. Take your time but learn to forgive eventually. | 2. Make too much contact- Making too much contact with the ones who hurt you will only spin you further down the rabbit hole. Cut all connections for a decent period of time. |
| 3. Find a hobby– Or a passion project! It is really important to invest in a constructive activity and let it consume you. | 3. Blame yourself – Life has ways of surprising us. Let this teach you to make smarter decisions in the future but do not blame yourself or guilt trip yourself. |
20 Warning Signs Of A Cheating Husband Which Defines An Extra Marital Affair
Indian Wife Affair Stories: He Made Me Feel Cheated, Used And Helpless
Ask Our Expert
You must be logged in to post a comment.