If you've you cheated on your partner, it is natural to feel weighed down by the guilt. You broke the trust of your partner, and now you're beating yourself up about it. It's not a great place to be, yet anyone who has crossed the line of fidelity in a relationship grapples with these feelings of self-loathing, remorse and guilt. You may have to live with the realization of having wronged your partner for the rest of your life, but accepting that what is done cannot be undone is the first step toward making a fresh start. However, knowing how to get over cheating guilt is imperative if you want to have a chance at repairing and rebuilding your relationship with your partner (assuming they're ready to give you a second chance).
To help you do that, let's decipher what it takes to get rid of cheating guilt.
Related Reading: What Is Micro-Cheating And What Are The Signs?
6 Tips On How To Get Over Cheating Guilt
Once the blow of infidelity has been dealt, it is time to start working toward surviving the guilt of infidelity. Forgiving yourself for having cause anguish, pain and hurt to someone you love and care so deeply about can be quite a challenge. While your partner struggles to come to terms with your infidelity, you too may be distraught and exhibiting the signs of cheater's guilt. These dynamics can further harm a relationship that is hanging by a thread. Getting rid of cheating guilt is the only way forward, especially if you want to make it work with your partner.
If you are struggling with how to get over cheating guilt, these 6 tips may come in handy:
Related reading: 8 Things Cheating Says About A Person
1. Acceptance of cheating guilt
You are riddled with guilt. On the inside, you're screaming 'cheating guilt is killing me'. So, stop trying to act like you're unaffected. Accept and embrace your current state of mind. Do not be defensive. Do not make excuses. And, definitely don't blame your partner for your transgression.
The guilt may have been eating away at you even when your partner was oblivious to the fact that you have broken their trust. You have broken a commitment and that is bound to take a toll on emotionally. Once the truth is out, take this chance to unburden your heart. Tell your partner everything. Not only about the act of infidelity but also your circumstances and emotional condition.
It is possible that your partner may not understand your point of view right away, but it will definitely give them some perspective on the situation and help them heal. At the same time, you'll have taken the first step surviving the guilt of infidelity.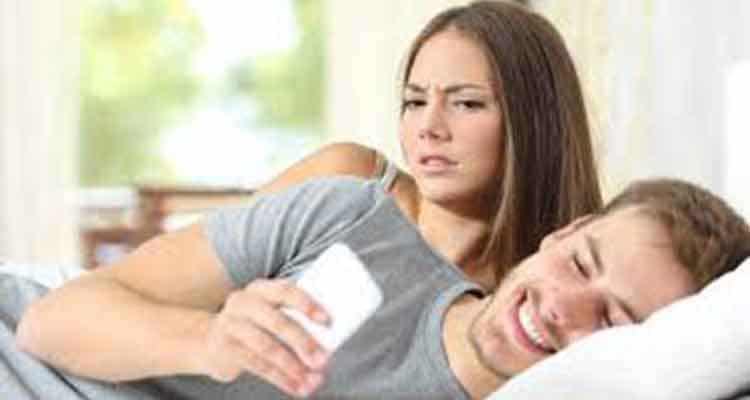 2. Apologise and mean it
You can never apologise enough for cheating on someone, but feeling sorry for your actions is important to get rid of cheating guilt. When you do, make sure you mean it. An apology doesn't just mean saying sorry over and over again. The remorse your feel should reflect in your actions and your attitude. Don't just apologise for cheating but also for disrespecting your partner, your relationship and breaking their trust. It is possible that your partner may have spotted signs of cheating but they brushed them aside because they trusted you completely.
Related reading: 11 Tips To Build A Successful Relationship After Cheating
Knowing that their worst fears have come true can be devastating. In just one instance, you have made them question their intelligence and their understanding of the truth. Apologise for it all.
3. Seek guidance from family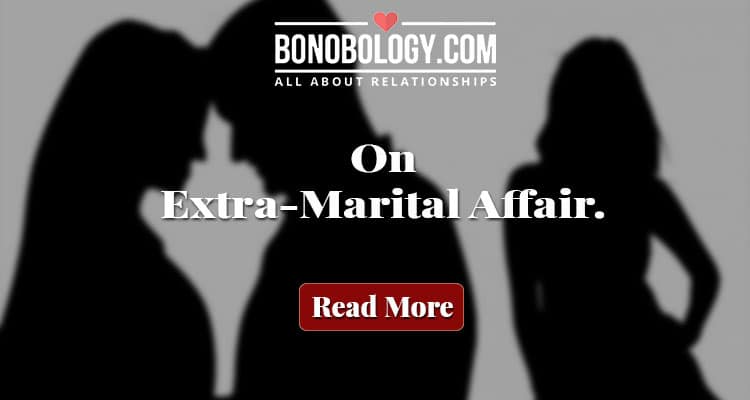 A committed relationship is never just between two people but also between two families. When something like infidelity gets in the way, it threatens to break many a bond. If you can't seem to figure out how to get over cheating guilt, reach out to your family for help.
Elders know a thing or two about the intricacies of life that the young and vivacious have yet to learn. No matter how difficult it seems, let them in and talk to them about this crisis. We all have that one elder we turn to for counsel in times of distress. This is a situation that warrants that counsel. Their life experience and understanding will guide you through this hardship. Don't worry about being judged. Right now, your focus should be on shaking off this feeling that 'cheating guilt is killing me'.
Related reading: Does an emotional affair count as 'cheating'?
4. Seek professional help
Are you a serial infidel? Someone who cannot stop themselves from having external affairs, someone who is never satisfied with one partner, someone who yearns to be appreciated in newer relationships? Then, you have a bigger problem at hand than just ascertaining does the guilt of cheating ever go away.
In such a situation, you should consider seeking professional help to break away from the patterns of lying and cheating and reform your outlook toward a committed relationship.
Professional counselling can help you get in touch with and resolve certain underlying issues that may be triggering these cheating tendencies. If you're unsure about meeting a counsellor face-to-face, know that in today's time help is only a click away.
Related reading: 7 Tips to Forgive A Cheating Boyfriend
5. Explore the path of spirituality
If all else fails in helping you figure out how to get over cheating guilt, explore the path of spirituality. Spirituality can be like a guiding light that helps you steer your life away from darkness. Working with a spiritual guide can help you tame your inner demons and calm your anguish.
It can prove to be the guidance and emotional triangulation you need to get rid of cheating guilt.
A spiritual guide can give you an unbiased and pragmatic perspective of your situation. They will help you locate your crisis in the larger framework of life and then you might start to feel that maybe your crisis is not the overarching monster that you fear it is.
Related reading: 6 people on what they learnt about themselves after they cheated
6. Forgive yourself
Does the guilt of cheating ever go away? Well, certainly not until you learn to forgive yourself. All the work you have done so far to get rid of cheating guilt is just a build-up to the act of forgiving yourself. When you see the pain and anguish you have inflicted upon your partner and other loved ones, it is only natural to beat yourself up about it. But there is a time to do that and a time to forgive and move on. Because if you don't, the guilt will suck the life out of you, leaving a hollow shell of a person you once used to be.
Such a person cannot bring peace and happiness either to themselves or those around them.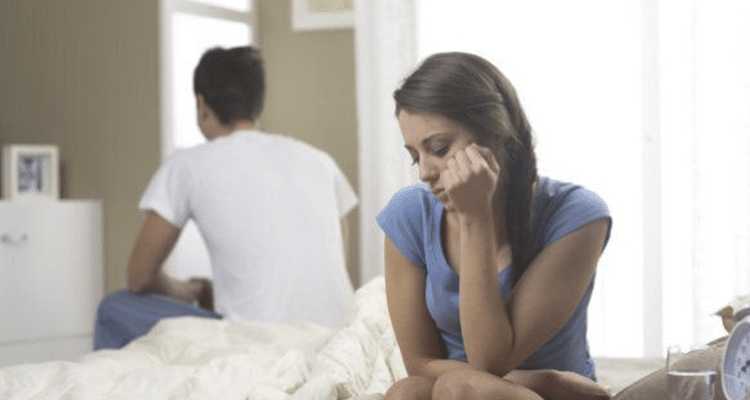 Does The Guilt Of Cheating Ever Go Away?
Things may seem hopeless when you're continually battling the feeling 'cheating guilt is killing me', but it gets better with time, provided you're willing to do the work for it. For that, you have to accept, process and let go off your guilt.
Related reading: It has been a year since I caught my partner cheating and this is where we are now
A True Account of Infidelity in a Marriage
15 Shocking Things Cheaters Say When Confronted
8 Steps To Deal With Your Spouse's Emotional Affair