What to get someone you just started dating? Gifting something special to that special someone has never been an easy job for anyone, especially when you have just started dating. It certainly gets easier when we have known them long enough to guess what they would like or need. But it's a whole new ball game when you are in the initial phase of knowing each other, yet you have to find that perfect gift for their birthday, graduation day or buy something that says, "Just so you know, I care about you".
You could be thinking what would be the best birthday present when you have just started dating or what would be the best relationship gift ideas for your boyfriend? It does help to get some guidance in this regard to choose the perfect gift and we are there for you. Just read up the following lines.
Gifts For That Special Someone
You have to find a gift that is personal and sweet, yet not creepy and desperate. However, since you don't know the person well enough, it's best to stick to some time tested ideas. You can rely on the below list. These are no-fail ideas that would certainly make your date smile and appreciate your effort.
1. Your favourite book
It's a great way to know each other better. If you know your date has never read THE book that you live and breathe by, and the book that totally defines where you stand emotionally, gift them a copy. This opens up a chance to give you some insight about your compatibility. If they like the book you would have something wonderful to talk about in your next date.
Related Reading: 12 Thoughtful First Night Gift Ideas for Your Husband
2. A concert ticket
It's pricier, but gifting your date a concert ticket is not just a gift, but a date as well. Imagine the surprise when you hand them the tickets to witness their fav singers live. Then they would get excited about wearing the right clothes, and if it's a long drive away then enjoy the drive and then the concert would be a memory you could cherish forever. And when your date keeps gushing about the awesome concert keep beaming and feeling happy.
3. An Uber-cool graphic T-shirt
It's probably the safest gift option there is. Find a design that is quirky and unique. Your date would just love it. There are plenty available online. Don't go for those written ones too much you never know what kind of writing your date prefers. A lovely design would do the trick. And by now you should know whether your date prefers muted colours or the bright ones.
4. A bed table
A foldable bed table is a great way to let your special someone know that you would like a romantic breakfast in bed in a non-creepy way. This foldable table can also double up as laptop table or a book reading table. It's a great dating gift.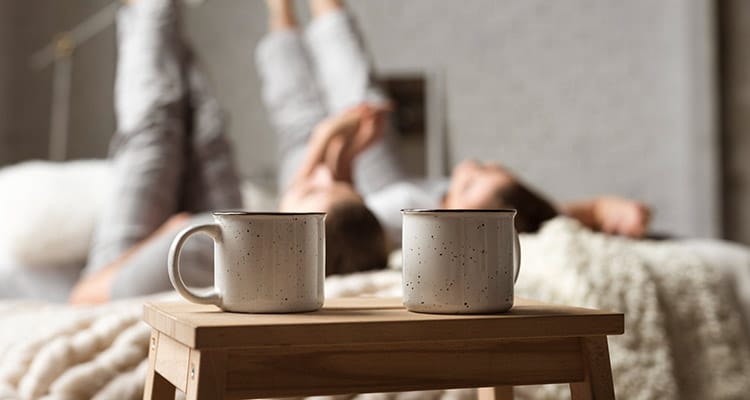 5. Tea infuser mug
If you know your date loves tea over coffee, this is a perfect gift. It's practical and tasteful. When you are thinking what to get someone when you are just dating then this is a great idea. A tea lover would jump with job with a mug like this and don't be surprised if you get a hug and few kisses too.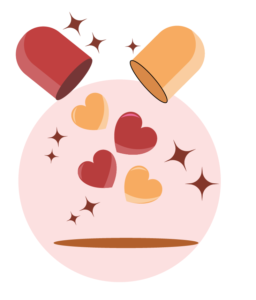 Get your dose of relationship advice from Bonobology right in your inbox
6. A spa voucher
A spa voucher is a great dating gift. A rejuvenating spa session followed up with a dinner makes for a perfect evening. If the voucher books you into couple rooms then nothing like having a romantic spa session together. But you have to know that your date is comfortable hitting the spa with you in a couple room.
Related Reading: 12 Last Minute Gift Ideas For Your Wife's Birthday
7. Comfortable snoozies
A cute and fluffy pair of snoozies socks is a great gift. Girls love anything fluffy and cuddly. If you think the teddy is a cliché then the snoozies are your thing. Opt for colours like pink, lavender, peach.
8. A box of string lights
String lights never go wrong when it comes to impressing someone because it sets the mood right for everything – from conversations to cuddles. This is actually a great new relationship gift idea for him because this tells him that you are in the mood for some romance. Add a pair of aroma candles to this and you are set.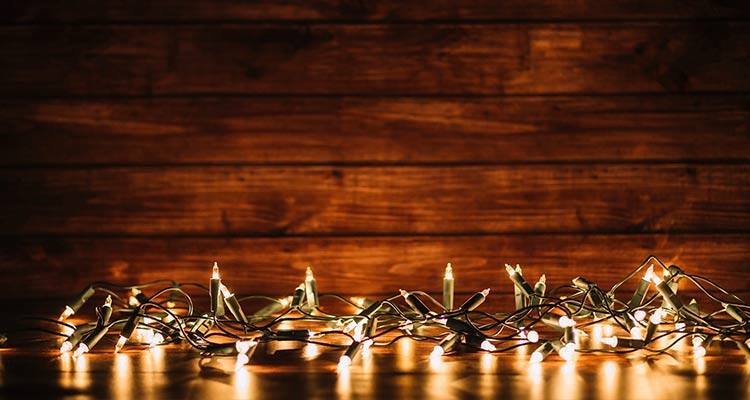 9. Cashmere scarf
It's a perfect special gift for your girl. Choose a colour that you would like to see her in. If she is on the same page emotionally, then wearing it will feel like she is getting a hug from you. Aww! A lot of varieties of scarves are available now and in different colours and prints. We recently saw one in light pink with beautiful blue flowers on it. Would she like it as a gift from her boyfriend? She would just love it, we are sure.
10. Peace lily indoor plant
It's easy to maintain, it's super pretty and it's indoor! Even if they have few windows in the rooms, your date will love it as this house plant blossoms in low light. Giving such a plant is a great new relationship gifting idea because it also symbolises that you want the relationship to grow.
11. A set of jar candles
Jar candles are elegant and they are recyclable too. Choose a set with varied fragrances, so that they can light one up according to their mood. Jar candles can be used in all seasons and are great for a romantic dinner.
12. Mini grooming box
There are many options available online for both men and women. Choose a good brand of your choice, or try to know what their favourite grooming brand is and buy accordingly. It's a great dating gift idea.  You can also go for a branded beauty box  or perfume set for her and a after shave and pour homme set for him.
13. Massage oils
It's just the right kind of gift to let your special someone know exactly what's on your mind. It's also the best kind of playful and fun gift, ideal for the honeymoon phase in your relationship.
14. A mini sex toy
If you want to be a little gutsy and if you two are already having sex, then a mini sex toy is the perfect way to let your partner know that you are up for some experimentation. Choose something that is not intimidating and something that you both can enjoy. Realistic options (like these small dildos) are always the safest bet for getting started.
So pick a gift that is not too expensive, not too big, not too stressful, not too vague and you will do just fine. It's not really that hard to pick up dating gifts.
Dating Abbreviations You Need To Know! Here's 25 On Our List