(As told to Riti Kaunteya)
My mom always said to pray to Lord Shiva for a good husband
The mater often said, a little before I reached the grand marriageable age, that, if you worship Lord Shiva, you will get the ideal man. Why Lord Shiva, I once asked and the mater explained that Lord Shiva is the ideal householder God and hence a husband like him was the best to have. Well, I closely observed his sense of style, and thought to myself, how cool he looked, with those minimalistic animal prints and considered the possibility that the mater was making sense.
In men, I believe that less is more and Lord Shiva did epitomise that, as he dressed with no fancy trappings of the men of his times. Bappi da would disagree, I am sure, but that's beside the point.
Related reading: Godfire: Lessons learnt from the love of Shiva and Sati
He wore the mark and he had the temper to match
When I began to fall for a certain optimally (read vainly) dressed man with contrasting ash on his forehead (the identity mark of the god-fearing South Indian man and Shiva as well), with a general sense of equanimity which sometimes belied the angry flare-ups that happened in the face of general injustice, my mind compared him to Bholenath, the God about whom I had read up a lot after the mater's advice. I had wondered how I would spot the one when he arrived, whether he would be ideal enough and whether the said uparwala will do a certain ishara to point me in the right direction, in true Dil Toh Pagal Hai style.
My mind began to rapidly strike off the items in the checklist when I realised that he treated all women as equal or rather equals, just as Lord Shiva did, meaning he didn't show any inclination of even harmless flirting with any of the girls he came across. Ah well, it was not going to be an easy task to get the man to like me.
He needed a nudge in the right direction
In an epic romantic fashion, several well-meaning friends came together to nudge the man in the right direction, towards me and I wondered if he was like the Lord who fell in love after several arrows of Kamdeva, the god of love struck him. Perhaps he would have remained an ascetic and never turned householder if the right people had not come along at the right time.
After our marriage, my early attempts at cooking and his gentle encouragement and silent acceptance of the said cooked food began to strengthen my belief that he must be a new-age avatar of Lord Shiva: the one who is easily pleased by simple food like leaves as offering.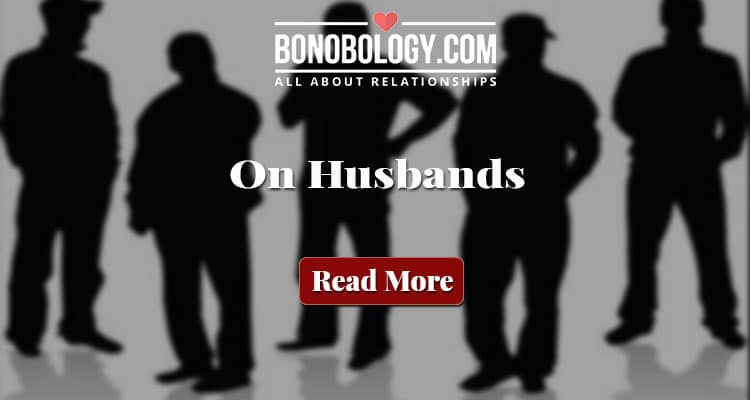 Even when we quarrelled or argued, it was hard to stay angry with the man.
Even when we quarrelled or argued, it was hard to stay angry with the man.
He would often try to appease me or make me laugh using gentle humour and apologies, the principle being that he was at fault for every problem of mine. Didn't Lord Shiva do the same with Parvatiji when she expressed her anger at his ways?
Related reading: Ravana's wife Mandodari, who teaches us about acceptance in love
He gives me my freedom but keeps me company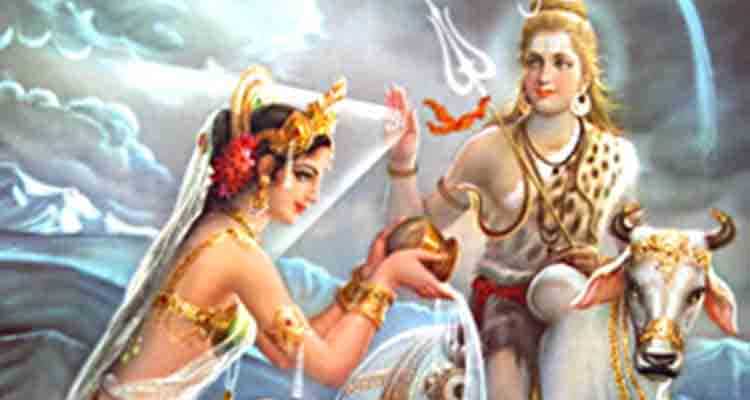 Most importantly, he never stops me from doing my own thing. Didn't Parvatiji enjoy the same freedom and go about saving the world using her very own army?
When we go out, he never leaves my side. Even at home, especially when I am on the phone and in desperate need for quiet, he begins his own conversation on his phone, all the time remaining by my side, much to my annoyance. Ah well, you cannot win all the time.
His choice of ride has always been humongous, be it his two-wheeler or four-wheeler, just like Lord Shiva's bull, and his dance moves can put the best of the dancers to shame.
And just like the Lord who sorted out all of Parvitiji's deep queries about the ways in which the Universe worked, the husband patiently answers my questions on matters I have no time to read about. Who needs to read boring newspapers when the husband summarises them so succinctly?
Do I need more proof? I am absolutely convinced the mater was right. By reading up so much on Lord Shiva, I snagged a husband who could be considered a true God's gift to women! Just don't tell him that, because he is blissfully ignorant of his good qualities.