(As told to Mehul Vora)
Being a lesbian in India is fraught. I lost my family and my life in India when I fell in love with a woman.
I'm Monica, and I met Aditi at my college tuitions. Straightforward and bold, it was love at first sight for me. We got along very well from the very first interaction. We could talk with each other for hours, and we soon became excellent friends.
At some point, I realised that I did not want to be just friends, but how would I convey this to her, and how would I plan a future with her? You know what Indian society is like. If a boy and girl want to marry then, caste becomes a barrier, whereas in my case, it was a different kind of relationship altogether. I was also afraid of losing her as a friend if I expressed my feelings to her. I finally decided that I was willing to risk it.
Related reading: The love story of Maya and Meera
Taking the risk
One night we were playing truth or dare with friends, and Aditi was dared to make out with me. This came as a shock to me, but her reaction was crucial for me. Aditi was a little uncomfortable at first, but then after some insistence, she agreed. We made out for a few seconds, and it was excellent. This encouraged me. After observing her reactions to a few more incidents, I finally decided to tell her.
It was a Sunday, and we were on a trek. We sat down on the ground when we reached the fort on top of the mountain, and I started scribbling on a piece of stone with a pebble, Monica loves Aditi.


By then Aditi wasn't very surprised and was expecting me to say something of this sort, so we spoke about it and left the trek a couple. I was pleased, but that was just the beginning. How would we tell our families about us?
Telling our parents
I knew my mom would be difficult to handle because even if I told her I was in love with a man, she'd first ask me his caste. I tried to explore her opinion on homosexuality, and she condemned it. Aditi also tried talking to her family, and they were a little uncomfortable, but surprisingly her father, who we'd expected to be totally against the idea, asked me to visit. Thankfully, everyone liked me, and the visit went well.
But my parents were neither accepting of the relationship nor open to discussing it. I let things slide and carried on with my relationship. As time went by, my parents decided to find a groom for me. By this time, Aditi and I celebrated our first anniversary. One day I took Aditi home and introduced her to my family, who assumed she was just a friend. My mom, however, was a little upset, as she knew the truth. Even so, the day went well. A few days later, I mustered up my courage and told my parents the whole truth.


Related reading: She stopped her wedding for her lesbian lover
They locked me up
And how did they repay me? The next morning I found myself sitting across a psychiatrist. They then locked me up with no access to a phone or the outside world. My parents even took me to a lot of tantriks to get them to treat me because they believed I was possessed. Aditi was worried because we couldn't contact each other, and she did not know what was happening.
Related reading: How my gay brother was driven to his death by our parents
I finally got an opportunity to escape. One morning when they were taking me to the temple, I packed my handbag with all my documents and ran away. I went straight to Aditi's house. I explained my dilemma to her parents. Luckily her parents were very supportive, and they asked me to stay with them.
My parents now started a search operation to locate me. Aditi's father then suggested that we both leave the country to be able to live in peace. He made arrangements and sent Aditi and me to Singapore to live with some family.
I've lost my family for love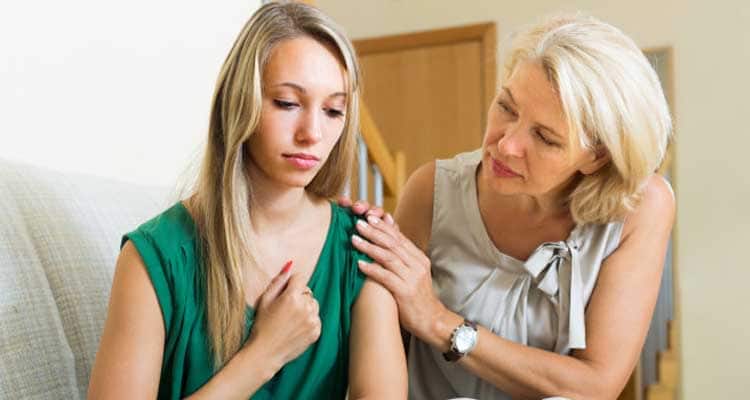 After about three months, I called my mother, who told me not to come back, as things were particularly bad there. I had to choose between my love and my family. I wish Indians were less orthodox in their thoughts so that I could have had both and not had to choose.
She stalked her ex on social media and when asked why she said…