It is a truth universally acknowledged that almost everyone has dreamt of finding love at some point in their lives. Some people search for love in bars and cafes, others subscribe to cishet and LGBTQ dating apps. But while this search for one's soul person is near-universal, it does not always go well for everyone. 
Some love and aren't loved back. Some lose love. Some give up on love and settle for lust — swiping right on everything that moves on their screen so at least they don't have to return to an empty home at night. But, again, this access to a pool of prospects — be it IRL or online — hasn't always existed for everyone.
Take the LGBTQIA+ community for example. For years, we frequented gay bars and met up with friends of friends of friends — our access severely limited not just by the fear of discrimination but also by physical distance and lack of ways to bridge that.
For heterosexual romantics, dating apps have been solving that problem for decades. If you cannot find your one true love within your friends group, you can always go looking in the virtual realms.
And queers technically had access to some of these apps — be it Match or Tinder — but these apps weren't made to solve our problems. They aren't designed as LGBTQ dating apps. We were never the target audience.
But, it's almost 2022, the pandemic has rocked the world to its core and our social lives have almost completely moved online. So, can LGBTQ dating apps be far behind in this new and evolving world order?
Top 12 LGBTQ Dating Apps 
I mean, almost all the dating apps out there — be it those that cater to queer folx or otherwise — have existed since way before the pandemic. But not all of them were made the same. 
As our priorities continue to shift, companies have begun keeping up with the demand for LGBTQ dating apps that are not just about hookups but also serve as safe spaces for the community — spaces where they can be vulnerable and open while looking for the person they want to chase down the airport and dodge security guards and sing cringy, cheesy songs for.
So, without further ado, here is an updated list of the best LGBTQ dating apps of 2022:
1. Lex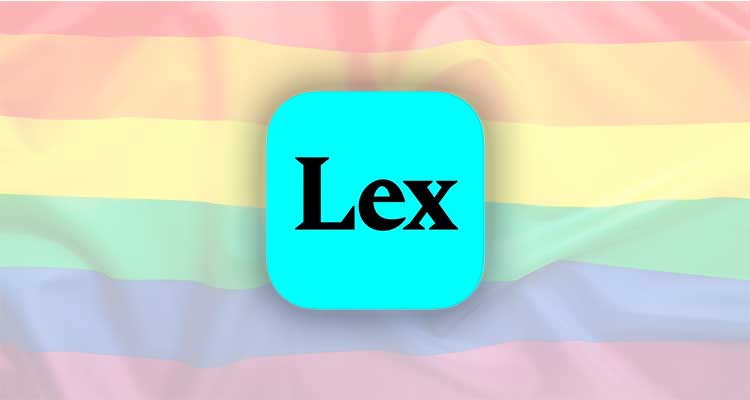 Back in 2017, when LGBTQ dating online was still a tad new and the pandemic hadn't driven everyone to the screens in the search for love, Kelly Rakowski launched something called the @personals. The idea itself was ingenious. In a world where we swipe right and left based on selfies of strangers on dating platforms, @personals was all about the written word.
Basically, think 90s personal ads that looked for soulmates through letters published in newspapers and the backs of magazines. 
This nostalgia-flavored, romantic idea targeted the queers, non-binaries, two spirits, and the gender non-conforming of the world. Each letter or ad @personals published attempted to help queers find love. This is pretty much how Lex (short for Lexicon) was born.
It is a free dating app for the queers, enbies, and gender nonconforming folks of the world. And while you do get the option to link your Insta handle to your profile, the primary focus is on the short headline and 300 character long bios. 
After all, they do say that love is blind. And, if you are yet to find your boo, it is perhaps time to look beyond selfies and settle for the art of the written word.
While it's one of the best LGBTQ dating apps, it is still free to use and, being text-based, is perfect for anxious queers and those still in the closet so they can take their time to open up.
Available on: Available on Google Play and Apple Store
Paid or free: Lex is completely free to use
2. Scruff
Often referred to as just another hookup LGBTQ dating app, Scruff does still boast of features that are designed to not just get you someone to spend the night with but a person to come home to for the rest of your life, making it one of the best dating apps for gays. In fact, Scruff boasts of quite a few success stories when it comes to matching people with their long-term or lifetime partners. 
What makes the process of finding your forever boo and building a healthy gay relationship rather simple is the feature called Scruff Match. This feature is designed to match people based on what they are looking for. So, if you are only up for a hookup, you will be matched with people looking for the same or similar things.
If you are, on the other hand, looking to date and find someone you can commit to, Scruff Match makes sure you only see people who are also up for that, making it one of the best dating apps for gays out there. 

Another rather great thing about Scruff is that it does not limit itself to just a particular portion of the community and caters to gays, bis, enbies, trans folx, and so on. What I did not find that endearing about the app is the host of bad, blurry shots of abs and toned bodies. But that does mean that putting a proper photo of your face or a classy portrait on there can put you far ahead in the game.
Scruff Match makes it easy to dodge people who are not looking for what you are. It is also free to use unless you want to go Pro. 
Available on: Available on Google Play and Apple Store
Paid or free: Offers a free version and a paid Pro version with additional features that costs $19.99/month
3. Hashtag Open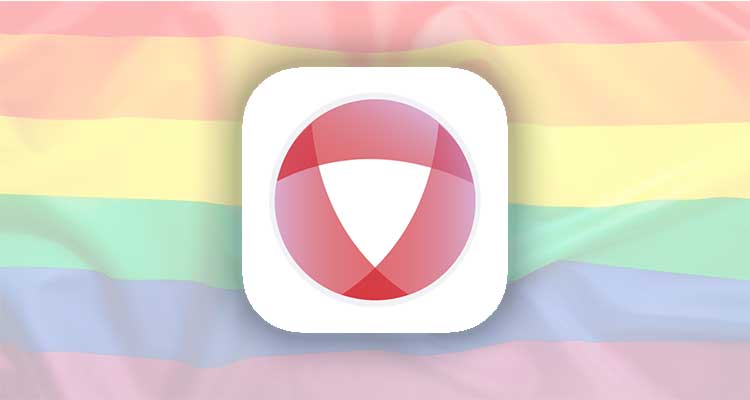 This LGBTQ dating app stands for exactly what its name suggests. #Open is a safe space for everyone — queers and cishet people alike — who is up for non-monogamous and poly relationships that are ethical and consensual, making it one of the perfect apps for LGBT youths.
The entire community on the app promises to be respectful of everyone's choices and to provide a space for people to be open and vulnerable with each other. 
But, while #Open is great at what it does i.e. creating a safe, respectful, open space for people up for ethical open, polyamorous, and non-monogamous relationships, if you are someone who is looking to spend your life with one person and one person only — and you expect your partner to be only with you — #Open is definitely not for you. For everyone else, this is a space where you can be yourself without shame, fear, or guilt.
It is a community built on respect and research, making it one of the top choices for people looking to share love and/or lust with more than one partner.
The app was also developed after extensive research and should hands-down be the go-to choice for non-monogamous and poly folx and is definitely one of the safest dating apps for LGBT youth out there.
Available on: Available on Google Play and Apple Store
Paid or free: It is completely free and has no paid membership program.
4. Grindr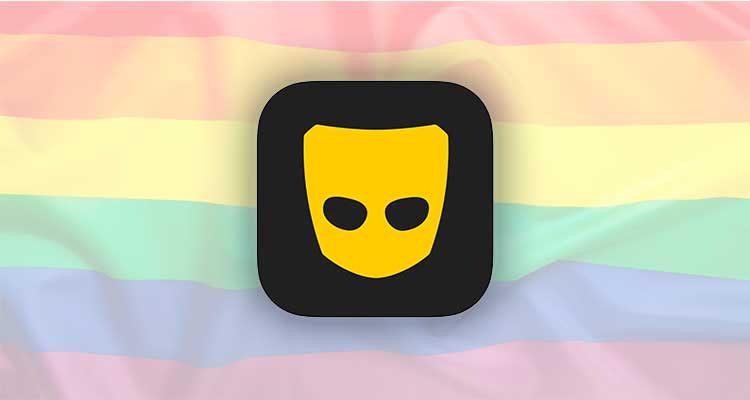 If you are here reading this article, you probably already know about Grindr. It is the LGBTQ dating app that first put the queer virtual dating and hookup scene squarely on the virtual map. Simply put, Grindr is Tinder but for gays. Basically, it specifically targets gay men looking to date or sleep with other men. 
Like Tinder, it also has a reputation for being solely a hookup app. Users have often claimed that you don't go to Grindr looking for love. If you are up for a hot night in, though, Grindr may just be your jam. But since it offers the option to meet up with people near to you, you can choose to not just share a bed but long chats in real life. Grindr is popular enough to ensure you never run out of options. 
So, if you are a man looking to find your forever boo, you still may want to give Grindr a shot, especially since, due to its rather crazy popularity, the dating pool on offer is extensive and varied.
Available on: Available on Google Play and Apple Store
Paid or free: The basic version is free but the pro version XTRA (which also comes with a free trial) can be availed for $19.99 per month.
5. Her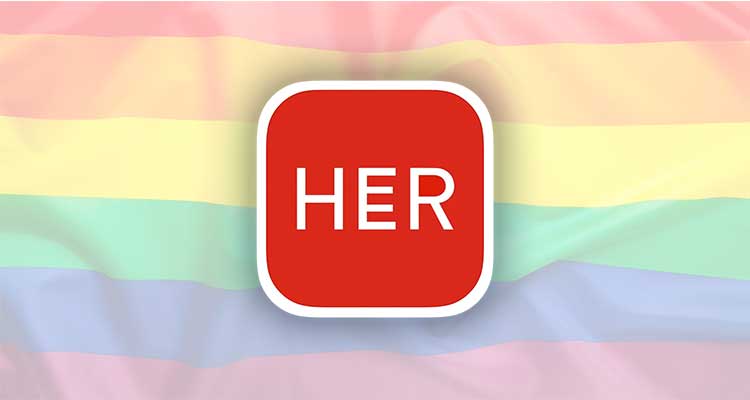 Is there an app like Grindr for females? Of course, there is. Her is like Grindr, only better. If you just had your heart shattered and stomped or you just need the support of your own community, Her is the place to go. No, that does not mean that it is not a dating app. People do go to Her to find love. But the best thing about the app is that it takes the pressure off of you. 
If you are not sure you want to date yet and just want friends from your own community, Her has got your back. Designed by and for queer womxn, Her combines a social media platform with a dating app. So, it serves as a safe space to hang out with people from your own community even if you are not looking to date anyone or are just checking out the scene till you feel ready to join in on the fun, thus, making it one of the safer dating apps for introverted and closeted queers.
Her offers the option to socialize and make friends as well as date so womxn can take their time getting to know someone before deciding to date since even the free version offers near-full access to the community experience.
Available on: Available on Google Play and Apple Store
Paid or free: Her has both free and paid versions
Related Reading: Accepting Bisexuality: Story Of A Single Bisexual Woman
6. Hornet
Hornet, much like Her, is not just a dating app. Instead, it takes the edge off the entire experience by also promoting the building of community and social connections. It was first launched in 2011 and made a name for itself as an app that does what Grindr does but better.
Today, it is probably the biggest gay app out there — with a user base that spans the planet and is made up of a whopping 30 million people. Unlike Grindr, though, Hornet doesn't just cater to gay men but also bisexuals, trans folx, and queer people in general. But that's not all. 
This app also functions as a platform for building social connections aside from being a dating app. Hornet's website features stories and blogs centered around the queer life, general dos and don'ts, to-do lists, etc. So, it works as a useful resource for queers aside from a dating platform.
Available on: Available on Google Play and Apple Store
Paid or free: The app is free but it does have a premium version available at $9.99 every month.
7. Scissr
If you have ever found yourself wondering, "But is there an app like Grindr for females?", Scissr may just be the answer. While it may not be very subtly named — after all, the term does refer to a semi-fantastical lesbian sex position — and it is often referred to as Grindr for lesbians, the app is not designed to be all about hookups (unless you need it to be).
Scissr is an app that was created for lesbians, by lesbians. And apparently as great at finding lesbians a lifetime partner as it is at being the perfect wingman in your search for lustful sexcapades. 
Creator Allison Ullrich created it to meet the gap left in the dating market by heterosexual-focused non-LGBTQ friendly dating apps like Tinder and Match, where the former tends to often show you single men as options even after you specifically choose women as your preference.
In a world where physical meet-cutes in bars and cafes are increasingly becoming a figment of imagination, Scissr unabashedly offers lesbians access to what they need and want at that moment — be it a bit of fun or a fateful encounter with the womxn they want to make love with for the rest of their lives.
The app is not just perfect for people looking for casual hookups but also for those on the lookout for a long-term commitment. It offers a range of options available when it comes to choosing preferences — from "networking", "hookups", and "friendship" to "love and relationship."  
Available on: Available on Google Play and Apple Store
Paid or free: Scissr is completely free to use
8. OkCupid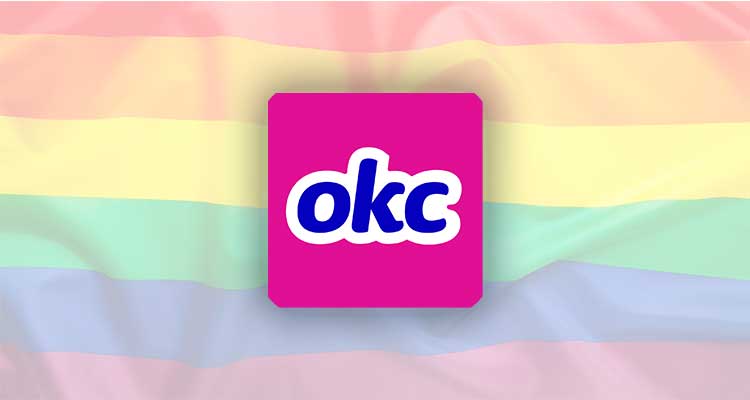 OkCupid has long been known for being the go-to "relationship" app for people looking for something more serious than fleeting bedroom fancies. Although it does cater to those simply looking to shag the night away with a stranger or two, OkCupid is known for being different from Tinder, which is known solely as a hookup app. 
Other than offering up a range of options when it comes to relationships, OkCupid is also well known for being inclusive of all genders and sexualities. In fact, you can not only proudly display your gender and sexual identity (or choose not to) right above your bio, but you can also choose to only see people who are more suited to your preferences — sexual and otherwise. 
OkCupid's best feature is probably its offering of compatibility percentages. It has thousands of questions — from general to super-specific questions about your personal preferences — that you can answer and the algorithm will calculate your match percentage with others on the app accordingly.
Don't get me wrong, though. The algorithm doesn't always get it right. But it does make it easier to sort through the lot since the people with compatibility percentages of lower than 70% are almost never a good match. 
OkCupid has the option of sending people an intro message when you like their profile. It also has a diverse user base and offers up the option of swiping only within your locality or all over the world. 
Available on: Available on Google Play and Apple Store
Paid or free: The basic version is free to use but offers premium versions
Related Reading: I'm Bisexual Woman Married To A Man
9. The League
The League is not just another dating app that claims to be "not just for hookups." In fact, its focus is solely on people who are looking for someone to love and be loved by. The app is technically for everyone, queer or otherwise, but its queer user base is mostly made up of gay people. 
But The League is not just about finding love. It is designed to find companions who promise to support their partner's career choices, which also makes it one of the best dating apps for professionals. Thus, its target audience is usually the professional and the educated romantics who want their companions to be as supportive of their professional choices as they are of their partner's.
The "Happy Hour" feature that offers users a choice of 3-7 matches each night is pretty cool.
Available on: Available on Google Play and Apple Store
Paid or free: The app is free unless you wish to be a "Member" for $99, an owner for $199, or an investor for a $999
10. Feeld
Feeld works in a way similar to OkCupid i.e. it is an app dedicated to creating an inclusive space for people of all gender identities and sexualities. It lets you choose your gender and sexual identity from over 20 options. So, it has a pretty diverse pool of users to choose from.
And it lets you pair profiles so if you and your partner are looking for a polyamorous relationship or just a good old threesome, you can choose to explore the scene together. The option to pair profiles is pretty neat and unlike anything any other dating app currently has on offer.  
Available on: Available on Google Play and Apple Store
Paid or free: The app is free but it has a "Majestic membership" that costs $11.99 every month
11. Jack'd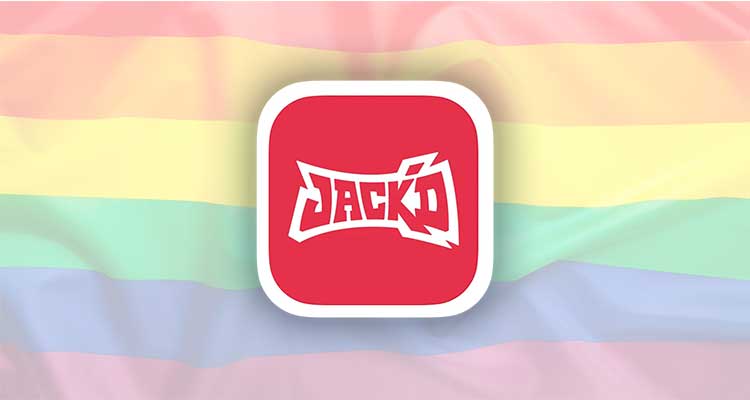 Jack'd is a sister app to Scruff — one that places more focus on queer people of color. By creating a safe, inclusive space for people, it aims to remove the hatred and racism that is often targeted towards the QPOC.
Like Scruff, Jack'd caters specifically to the gay, bisexual, queer, and trans sides of the spectrum. It aims to be an app free of racial harassment so people can be open and vulnerable without being afraid of being discriminated against.
Jack'd focus on getting rid of the harassment and discrimination faced by the QPOC to create a safe, inclusive is as unique as it is vital when it comes to dating apps (and the dating scene in general).
Available on: Available on Google Play and Apple Store
Paid or free: Offers both a free and a paid version
Related Reading: Heard of a Same Sex Marriage Agency Where People also Find Love?
12. Hinge
As far as visions go, Hinge's is pretty simple. It aims to become unimportant to its users. It knows its target audience (people looking for love) and it knows that a huge portion of this audience is rather unsatisfied with most dating LGBTQ-friendly dating apps' obsession with hookups and one-night stands. And it aims to fill that gap.
The idea behind it is pretty ingenious too. It works in a way similar to Facebook, where you are shown people you share a lot of mutual friends with. Hinge too focuses on showing people you already know — or ones your friends, or friends of friends, know.
So, in a way, it's like getting a person's character certificate from your friends before you decide to engage with them. While this somewhat limits your options, the major pro is that it takes a lot of shady people out of the equation in one fell swoop. 
While Hinge is no Tinder, it is definitely rising in popularity — especially when it comes to the LGBTQIA+ community. Hinge's focus on showing people you share mutual friends with on Facebook makes it easier to avoid creepy people. 
Available on: Available on Google Play and Apple Store
Paid or free: Free but offers the option to upgrade so you can get access to additional features.
The times are a-changin'. Gone are the days when we queers had to stick to gay bars and let our search for one true love be limited to our localities. Dating apps these days are catching up and making some serious effort to fill the gap between demand and supply.
So, whether you are looking for someone to warm your bed for one night or to say "I do" and crack weird puns with for the rest of your life, the apps on this list may just have you covered. And then some.
7 Signs Your Husband Is Gay, And 5 Ways YOU Can Help Him Come Out
A Love Story Of Two Men…What He Gifts Him Will Make Your Heart Go Aww!