14th February 1991. As the world celebrated Valentine's Day, I was on the threshold of bringing a new life into this world. As I went into labour, the whole family sprang into action. Calls were made to the nursing home, the car was ready and everyone prepared to accompany me to the scene of action. The poor hubby watched from a distance, not knowing exactly how he should react. After all, he was all of 24 then. Sheepishly he handed me a Valentine's Day card, while I tried to smile through my pain. Much to his amazement, he was asked to go to work on the very same day, even before our son was born. He resisted, but had to relent after getting a glimpse of our new-born.
Today young, eager dads are involved in the whole process of childbirth. They even accompany their wives into the labour room.
Related reading: What makes her a woman?
At 20, I loved my jeans, skirts and dresses. But they were a big no-no in my new home. Traditional Indian attire was the call of the day. I kept trying to bring the elders of the house around, but it took a while to extract the much-coveted consent from them. It was a couple of years before they finally relented and I began to breathe easy in the clothes of my choice. Today, girls would consider it unthinkable to adhere to such rules.
Travelling alone in the city was also frowned upon. I, who had been born, brought up and educated in the city, had to find someone to escort me around.
I was left completely baffled.
My husband used to travel a lot for work in those days. There was no Skype, WhatsApp, or Facebook. We actually communicated through hand written letters and cards when he was away. I remember when my father-in-law was leaving for the same place where my husband already was. I asked a cousin to give my letter and card to him, to be passed on to my husband, as I felt awkward handing them over to him myself.
Such was the reserve we felt, back then.
An old aunt had come to look after me in the hospital. She took very good care of the baby and me. The hubby only materialised after working hours. I spent the whole day waiting for him to come and spend time with me.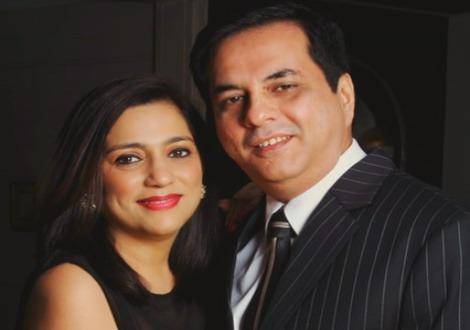 On one particular occasion, he was supposed to attend a wedding in the evening. He promised me that he would come to meet me thereafter. My eyes were glued to the door. The old aunt kept insisting that he would be tired and not visit me that evening. I was sure that he would. The baby and the old lady fell asleep, but not me. He wouldn't break his promise, I was sure.
Finally the door opened. He stood in front of me, a sheepish grin on his face. He looked tired.
His tie was half open, his shirt crumpled. But he was there. For me. And that's when I knew that he loved me.
After almost five years, we had our second son. Our world was complete. The scenario at home had also slowly but surely changed. The hubby turned out to be a hands-on dad, very helpful with the upbringing of both kids. At every possible juncture, we tried to instil in our boys the idea of equality of the sexes. The elders too, gradually let go of their reservations and life became much easier. My social circle widened and I went back to being my chirpy, confident self again. I even began to teach and felt happier about my life.
Related reading: Are women the original knights in shining armour?
We have come a long way now. Our two boys have grown up into strappy young men, well-travelled and totally independent. Imposing any restrictions on their future spouses would only evoke laughter.
The elders have very gracefully moved ahead, changed their thought process and are in step with some of our ideas, at the same time adhering to some of their own.
A wonderful, warm relationship has developed between my sons and my father-in-law, as they often travel together for work. Recently, when he mentioned how well they took care of him while travelling, my husband and I knew that we had struck gold. Today, they can drink with him and respectfully touch his feet too when leaving for work.
Soon we will be the older generation, agreeing and sometimes disagreeing with the newer one. I hope we can do it with the same dignity and grace as they did.
https://www.bonobology.com/i-was-judged-for-giving-up-my-career-but-my-husband-stood-by-me/
https://www.bonobology.com/how-mumbai-rains-tested-our-love-my-story/