(As said to Angel Aurasma)
(Names changed to protect identities)
My childhood best friend, my gay lover
Every time I was the first one to leave the hotel room. I usually woke up first and generally had an early morning flight. I tiptoed through the room, lest I disturb the morning slumber of my sleeping beauty. Even the vibrating mode of my phone was off lest my wife Neha's early morning calls interrupt us.
As I dressed, I looked at the serene face, the lips that utter those sweet nothings that drive me crazy every time. Just before leaving, I gently ran my fingers through that luscious black hair and a gentle peck on the forehead, the slight telling half-asleep smile, aah! My heart went aflutter. I quietly clicked the last picture and leave.
"Sush, my darling. I shall miss you so much….until next time!" I mutter under my breath in the elevator.
Sush, Sushi, Sushant my best friend, my childhood buddy and now my lover for the last two years.
Related reading: How a gay friend helped her accept herself as a lesbian
When I discovered my bisexuality
In my 30s, after several girlfriends and finally marrying Neha, I often felt a strong attraction towards younger good-looking men too. During a trip to Europe, I even tried experimenting with a young male sex worker, and I liked it.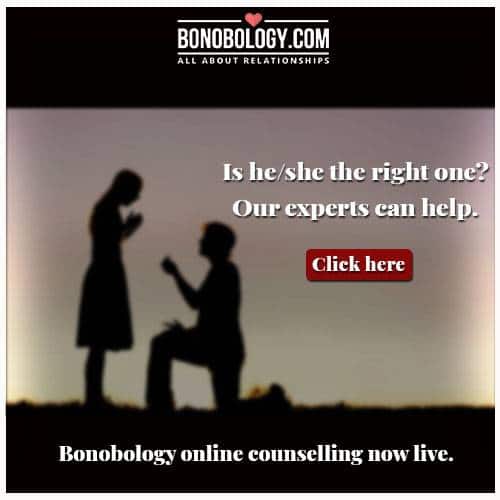 But I also liked sex with women at the same time. Whenever home in Mumbai, I had sex with my wife almost every day. I'd loved watching heterosexual porn and romance, but yet I felt a strong tug towards men always.
I couldn't tell anyone, certainly not my traditional wife, and the guilt would have killed me, so I met a psychotherapist who told me I could be bisexual and that was perfectly normal.
I met Sushant again, two years ago after 20 years, in Delhi at the trade fair, he as a professional food photographer and I now VP with a leading brand of consumables. We were put up in the same hotel by the organisers. I was already married for three years; then, he was still single.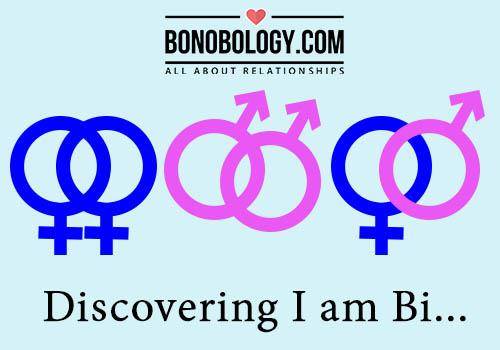 Related reading: He was gay but happily married to his wife!
We did everything together
Sushant and I had grown up together in the same small-town neighbourhood in Dehradun near Paltan Bazar. His family owned one of the biggest sweet shops there and my family the oldest cloth store. Both the families were very close, and everyone was friends with everybody.
A lot of our firsts, like school admission, first bicycle, first outstation picnic thus happened together. I had three older sisters and Sushant was the motherless kid in a huge joint family whose mom had passed away giving birth to him, so we both found lots of solace in each other.
During teenage, we both shared all our crushes and embarrassing moments of new sexuality. We were 15 or 16 when for the first time Sushant confided to me that he loved boys, not girls.
And then coyly he said, "Deepak, I think I love you!"
I was shocked, so much so that not knowing what to say, I distanced myself from him for a while. High school, board exams, entrances, tuitions in the next two-three years were ample excuses to maintain the distance. I was already dating a girl from school. He knew this, but still repeated the same thing whenever we happened to be alone somewhere.
Given my semi-urban upbringing, I told him he should get himself treated; it isn't normal.
Related reading: I love a woman, but I also adore a man. And my mother thinks gays don't exist!
Then we met again
And then two decades later, after a drunken night at the hotel, we both went to his room and downed a few more from the minibar. He told me about his various lovers and that he was now sure that he was gay.
After the therapist, Sushant was the only other person I told about my sexual longings for men. We were drunk, horny and emotional. Soon the clothes came off. For men in their 30s, we were both healthy and sexy. Sushant had such a well-built muscular body, and I was still lean and fit. His kisses were so desperate and male like he could never have enough of me. I so craved this sweet roughness.
The magic of the flesh took over; it was the best sex ever of my life. The next day when sober, we talked about the implications. I was obvious that I was happy in my marriage too, but then I found a deep love and longing for Sush as well, simultaneously. He said he didn't want me to commit anything; we could steal as much love as we could from each other whenever.
Now across cities and travel plans, we meet often, at his apartment in Delhi. Nobody even blinks an eyelid, not even my wife; he is my childhood best friend for her. In hotels in other cities and the sex is always better than even heterosexual one at times, but Sush knows that I like getting physical with Neha too, and he is okay with it.
So far, so good!
My phone pings, Sush is up. It's a classy nude, the way I like him.
I was in love with a man and a woman at the same time, and that was weird!
I don't know how my life will end because I'm Muslim and gay