Across the world, the LGBTQ community has been fighting a long battle against legal laws and rules which have been obstacles to same-sex couples who want to be together. Around 28 countries such as USA, Germany, Australia, Finland, South Africa etc. have supported the community by legalizing same-sex nuptials. (Source). Many celebrity gay couples have come out since then. Thanks to their privileged lives, they have the luxury of being open about their sexuality. But celebrity gay couples continue to be an inspiration and powerful symbols for LGBTQ couples across the world. However, there is still a long way to go before gay and lesbian couples are accepted by the world without any hatred.
Status Of Same Sex (Gay) Couples In India
In India, there is no specific constitutional provision or legal law that recognizes same-sex weddings. After the decriminalisation of Section 377 the scenario has drastically changed for same-sex couples. Same-sex couples still can't get married in India however, they don't have to keep their relationships closeted anymore as was the scenario earlier.  This has given the LGBTQ community a new lease to life. There is plenty of celebrity gay couples in India who have become vocal about their sexual orientation and relationships. Recently after the demise of Goan designer Wendell Rodricks his 30-year-long relationship with  Jerome Marrel came into the limelight again. The two had a wonderful love story and they were each other's strength and inspiration. In his last days, Wendell was working on an ambitious project- a museum of Goan attire history. The two had moved to a smaller space to convert their own luxurious home into the museum. It was as much Wendell's dream project as Jerome's. Then there is filmmaker Karan Johar who might not wear his sexual identity on his sleeve but neither does he go out of the way to hide it. It is rumoured that the film Ae Dil Hai Mushkil is his love story. And of course, there is India's first gay athlete Dutee Chand. She faced a lot of backlash when she came out and hence isn't comfortable sharing her partner's identity. However, she has shown the LGBTQ community in India the way forward and become a powerful symbol for us all.
Related Reading: What Athlete Dutee Chand's Coming Out Means To The LGBTQ Women In India
10 Famous Same Sex Couples (Gay and Lesbian)
The LGBTQ community has been able to take a stand and fight for its rights because of the bravery of several well-known celebrity gay couples. These celebrity gay couples have come out of the closet and revealed their sexual orientation with pride. They are an inspiration to many because they are balancing both their successful careers and a relationship with their partners. Moreover, they are in positions of influence and have the means to send a powerful message to society. Despite prejudices against same-sex couples, these celebrity gay couples have chosen to be open about their sexuality. This has only made them stronger and more loved.
10 Famous Celebrity Same Sex Gay Couples
Here is a list of famous couples that have won the hearts of the people around the world. Not only because of their talent but also because of their courage. These celebrity gay couples have shown the world that love knows no bounds.
1. Neil Patrick Harris and David Burtka
One is a renowned actor while the other is a chef; can you even name a better duo? It was Neil who confessed his love for Burtka first. However, Burtka was the first one to propose. After 10 years of a happy relationship, they finally got married on 16th September 2014 in Italy. The great Sir Elton John himself graced this occasion with his performance. Harper and Gideon are the twin kids of this heart-warming couple. They are one of the most inspiring married same-sex couples who are a motivation to all.
2. Ellen DeGeneres and Portia de Rossi
Considered to be among the first few lesbian celebrity couples who have revealed themselves, Ellen and her wife Portia are adored and highly respected by the public and the industry. Portia took around three years to express her feelings for Ellen! She was afraid such a disclosure might end her career. As a celebrity gay couple, they have been voicing for the LGBTQ community's rights and global acceptance in all spheres of life. They started dating in 2004 and got married as soon as the ban on same sex nuptials was overturned in 2008. The duo promised to be there for one and another until they die.
3. Lance Bass and Michael Turchin
Meet the gay couple who made history by marrying on a TV network. Their marriage was extremely unique. They had a joint-bachelor party, no groomsmen, supermodels as flower girls and puppies as ring-bearers! Can you think of anything more adorable?Go watch Lance Loves Michael interview to make your day!
4. Jodie Foster and Alexandra Hedison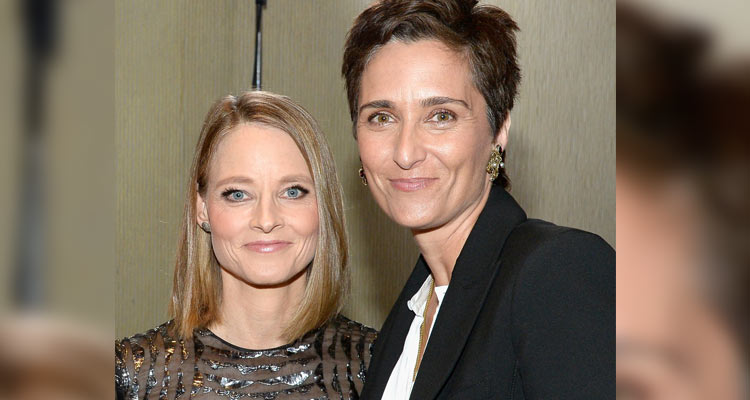 Foster, one of the most private Hollywood celebrities never spoke about her sexual orientation or her previous relationship in public. This is why she is a part of one of the most famous married same-sex couples. But ever since her marriage to her photographer girlfriend Alexandra in 2014, she no longer seems camera shy. She has found her true love and isn't afraid to relish evry moment with her.
5. Jim Parsons and Todd Spiewak
Jim Parsons- The Big Bang Theory star surely broke hearts when he came out in the year 2010. But it was awe-inspiring to see his love for Todd Spiewak who he shared a 14-year-old relationship with. His marriage to Spiewak in May 2017 was indeed the wedding of the year.
6. Cynthia Nixon and Christine Marinoni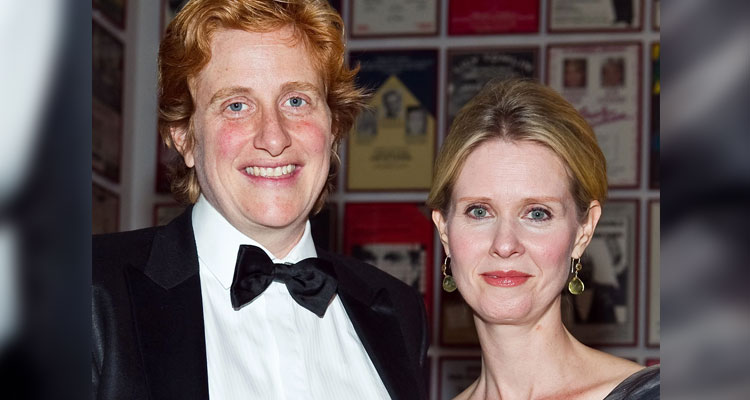 Coming out of the closet and dating a person of the same sex for the first time can be intimidating. The Sex and The City star surely had Christine worried at the beginning of their relationship since she had no experience of dating a woman before. But Cynthia was able to reassure Christine by introducing Christine to her mother. That is how their relationship grew stronger and they finally got married in 2012. Now the couple lives together happily with their two sons (Charlie and Max) and one daughter (Samantha). They are one of the most popular celebrity gay couples in the world, and for good reason.
Related Reading: 'LGBT Or Otherwise Love Is Love' – Prince Manvendra Singh Gohil
7. Matt Bomer and Simon Halls
Although there were rumours and questions regarding Bomer's sexual orientation, he never acknowledged them publicly. However, in the year 2014, he revealed his marriage to Simon Halls. They had been married since 2011 and joined the league of celebrity gay couples in the world. The couple is parents to three kids- Henry, Walker and Kit and has a delightful family.
8. Wanda Skyes and Alex Skyes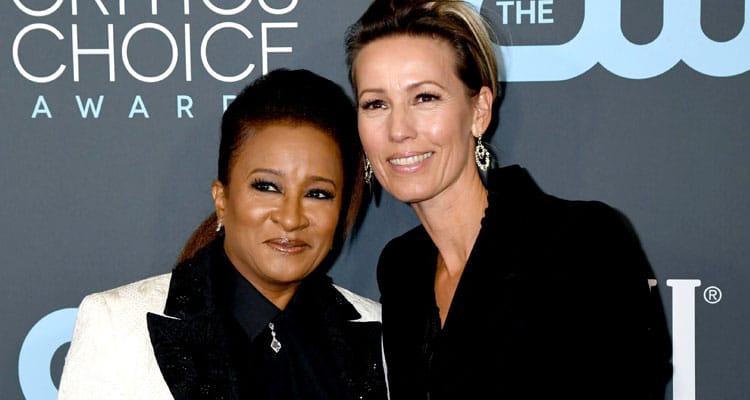 Ever since the famous comedian Wanda Skyes decided to come out, she has been a keen supporter of the rights and privileges of the LGBTQ community. She married Alex in 2008 before the passing of Proposition 8. This celebrity gay couple was very vocal about their views against the Proposition and said that they have no option but to stand up and demand the rights of the LGBTQ community. They are true advocates for LGBTQ rights.
9. Michael Kors and Lance LePere
This celebrity gay couple's love story began when LePere was a mere intern at the famous MK label in 1990. Their love story began in Paris and culminated in a private beach wedding in Southampton in the year 2011.
10. Jillian Michaels and Heidi Rhoades
The two fitness freaks came together in 2009. They have been raising two kids – Lukensia and Phoenix, together too! Michaels proposed to Rhoades on her show 'Just Jillian' in 2016. They are nothing short of actual relationship goals to us all.   It is amazing to witness celebrity gay couples coming out and embracing their true sexual orientation. These couples are the embodiment of the phrase "love is love". Them being open about their sexuality serves to do a lot towards reducing the stigma that surrounds the LGBTQ community. Celebrity gay couples are increasingly normalising the idea of LGBTQ relationships. This is a big source of encouragement for those who are hiding in the closet and are afraid to reveal their true selves. So Kudos to them all!
Anjali Wanted To Talk but Sundar Pichai Didn't Have Money To Make A Call