The virtual world is a place of constant intrigue and innovation. The most recent trend – matching bios for couples – has taken over the internet and how! But clichés are the bane of every internet fad; the same old bios have begun doing the rounds on our favorite apps like Instagram. We're here to make sure that you stand out from the rest with this fabulous list of matching bio ideas. 
There's more to a social media presence than posting good photos. A bio is the first point of introduction on your profile. So, how do we make a short and sweet public display of affection? Most people struggle to come up with couple Instagram bios because it's tough to find something that resonates with both individuals. Maybe one partner likes a witty one-liner while the other is all for sappy song lyrics. 
Think of us as your social media managers for the day. With some help from us, you can revamp the bios of your and your partner's profiles. Let's have some fun then, shall we? Here's presenting the 33 best matching bio ideas for couples.
What Are Some Tips To Make A Good Bio?
While there's no 'correct' way to write a bio, there are a few tips and tricks to enhance its impact. They are applicable to matching Instagram bios too. There's no pressure to adhere to any of these – just understand why they're important and see if they're compatible with your social media style. Let's take a quick look at what comprises a good bio.
Length: We mean it when we say that no one likes reading long and drawn-out bios. Keep it short and concise; people will actually read what you have to say, and not roll their eyes
Originality: Plagiarism is a big no-no so don't be a copycat. The entire point of a bio is to express your unique self. You can use movie or song references; just choose well and tailor the words in a manner that they reflect your personality
Humor: Tickle people's funny bones and you'll grab their attention. Try to incorporate wit or humor in your matching Instagram bios too. It goes without saying that this should look organic and effortless
Language: Don't use fancy words, they don't work. Keep it simple and straightforward. If we're being honest, words like 'pluviophile' and  'effervescent' reveal your Google search history. This is one of the rookie social media mistakes by couples
Content: Your bio should tell people what they can expect from your profile, more so if you harbor ambitions of becoming an influencer. The bio should be in sync with the rest of your page. So, make sure everything ties up well together. Content. Is. King
These 5 pointers were your beginner's course on bios. We'll now give you some super-duper ideas for matching bios for couples. Get your partner on board as well and read through these 33 ideas together. With Bono by your side, you two are about to level up in the Instagram department. 
Matching Bio Ideas For Couples
Don't know about you, but we sure are bored of couples using emojis and clichéd phrases in their bios. It's high time you switched things up with these zingers. We're catering to a wide variety of tastes with this list – romantic, sappy, witty, sarcastic, clever, magical, and painfully honest. You're bound to find something that you like.
Just make sure that your cute Instagram bios are something you BOTH like. Also, if you choose to go with a movie reference, make sure you actually know what it's all about. Don't pick one of these just for the sake of being fashionable. Be honest because authenticity trumps pop culture. Enough with our chatter, here are the best matching bios for couples:
1. A rat-tat-tat on my heart…Think I want it to stay 
La-La Land continues to be one of the most beloved films around the globe (and one of the movies a couple must watch together). This beautiful line from the song City of Stars is the perfect fit for matching Instagram bios for couples. Honestly, pick any line from the song and you're good to go.
2. i carry your heart (i carry it in my heart)
For the poetry buffs out there, here's a line from a popular poem by E.E. Cummings. Needless to say, it exudes love and romance. You can tag your better half because the line by itself might get a tad confusing for the people reading it.
Related Reading: How Social Media Affects Your Relationships
3. Fan account for @xyz
American actress Jennifer Jones said, "If you could choose one characteristic that would get you through life, choose a sense of humor." We concur wholeheartedly. You can thank Instagram user Anishka Adukia (@anishka_adukia), a 21-year-old student from Ahmedabad, for this witty bio.
4. I call him smooshie-poo
I'm smooshie-poo  
AWWWW. If you're a sappy couple, let matching bios for couples like these be a romantic first. But be warned – there are two extreme reactions to bios like these that describe feelings of love. It is either a sigh of adoration or a strong eye roll. Being lovable comes at a price – are you willing to pay it, dear smooshie-poos? 
5. My lobster! @xyz  
Couldn't have made this list without throwing in a F.R.I.E.N.D.S reference. Phoebe Buffay gave Ross Geller the iconic lobster analogy for being in love. A lobster couple is one that lasts for a long time. If you and your boo are fans of the old sitcom, know this to be one of the best couple Instagram bios.
6. I don't do matching bios, but…
I do 
Deceptively simple and adorably funny, these matching bios for couples take the cake. Especially if one of you is actually not so keen on twinning on social media. The honesty of this is truly appealing, right? And here's a thumb rule: combining amusing and sweet never goes wrong. 
7. Mischief Managed…   
You didn't really think we would forget Harry Potter, did you? These are teensy matching Instagram bios for couples who are Potterheads. It suggests that your relationship is a fun one! Tag your significant other right next to the bio and be sure to add a sparkle emoji.
8. I go Full Boyle for @xyz  
Here's another classic reference from the much-loved Brooklyn Nine-Nine. It's awesome how TV shows can translate into matching bios for couples. Dimple Sumbad (@dimple_sumbad), a budding chemist from Mumbai, says, "This was mine and my ex's bio for a year straight. Hands down one of my favorites." A true B99 fan indeed, isn't she?
Related Reading: 20 Signs You Are A Hopeless Romantic
9. If you're stalking me, stalk @xyz too  
This will get your stalker's attention. Give a surprise to that person by proffering your partner's account as well. It'll be like a fun buy-one-get-one-free offer. Do you see how matching bio ideas for couples can be innovative?
10. Team fries
Team 'guys who like fries'  
This is yet another example of hilarious and cute Instagram bios. This is ideal for couples who want to attract followers or create a brand name. After all, who hasn't seen the sweet relationship reels and memes? If you two become influencers, don't forget our tiny contribution!  (Pro tip: You can use this bio to annoy your boyfriend adorably.)
11. I love you 3000
I love you too but I don't know what 3000 means
If one partner is neck-deep in Marvel, and the other doesn't know what infinity stones mean, they should instantly use these matching bios for couples. It satisfies the Marvel cinematic desire of one, and lets the other be truthful and hilarious on social media. Bono approves!
12. TBH, you'll find more pictures of me on @xyz 
Just make sure that there are actually more photos of you on your partner's profile. We think this bio has a very cool, Gen-Z vibe. If your profile has an elaborate theme or mainstream posts, steer clear of this one. Matching Instagram bios like this one are compatible with a casual social media presence. This is the right kind of subtle PDA in the relationship.
13. We finish each other's… Sandwiches! 
DISNEY IS HERE. Pardon our over-excitement. This brilliant reference from Frozen is equal parts cute and funny. It belongs to the iconic song Love Is An Open Door where Anna speaks these lines in the passion of her first love. You gotta love this bio. 
14. DM for embarrassing pics of @xyz  
Is it just us or does this one-liner read like a tweet? For all the couples aiming for a Ryan Reynolds-Blake Lively couple dynamic, this is it. Peak dry humor. And what's that thing they say? Partners that roast each other, stay together.
15. If you're a bird…
I'm a bird 
This beautiful reference from the timeless rom-com The Notebook makes for one of the perfect matching bios for couples. Any and all love dialogues delivered by Ryan Gosling seems to do the trick. Just a small tip: this bio will go well with artistic or mature profiles because Nicholas Sparks doesn't really go with light and breezy. 
16. We're the annoying and sappy couple your timeline needed (@xyz)
Every couple is annoying to those (not) enjoying the advantages of singledom. You might as well admit the same through our matching bios for couples. Owning up to the cringe and sappiness will make everyone laugh for sure. You might just gain a couple more followers.
17. Only _____ miles away!
The long-distance couples didn't think we forgot them, did they? We know how difficult it is to maintain a relationship across cities or continents. Sharing such ideas for matching bios for couples can make you two feel closer. This one serves as a reminder that distance cannot really overpower the love you have for each other.
Related Reading: 23 Virtual Date Ideas For Long-Distance Couples To Feel Closer
18. My other full-time job – @xyz 
If you haven't realized it yet, we're huge advocates of funny bios. Rajshree Sikaria (@_rajshree_s), an editor from Kolkata, is the creator here. And technically speaking, a relationship is more than a full-time job. It requires consistent effort, time, and energy from both parties. Right?
19. And I'll be yours until the sun no longer shines,
Yours until the poets run out of rhyme 
For bored couples at home, changing bios can be a fun activity. Baby I'm Yours is an evergreen song by Barbara Lewis. It is also the best option for couples who want slightly longer matching Instagram bios. We can foresee you and your partner fighting over who gets which of the two lines. They're both so beautiful, aren't they? 
20. You are the bane of my existence and the object of all my desires (@xyz)
Bridgerton has swept the world off its feet with its brand new season 2. We, too, cannot stop gushing over it. Here's a line we loved from the show, spoken by the viscount himself to Miss Sharma. One can break it into two parts for matching bios for couples. But the charm lies in the whole.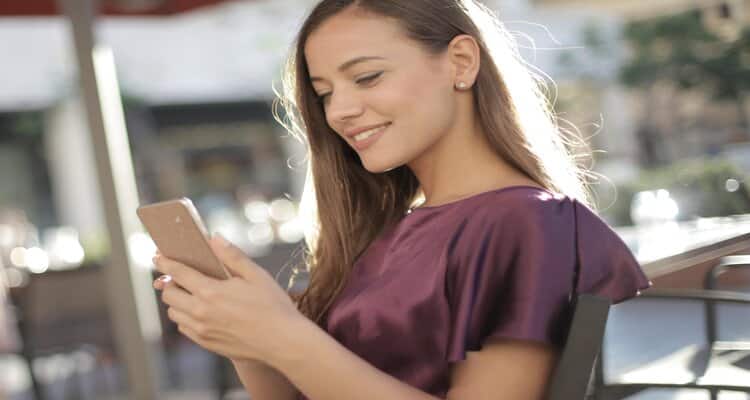 21. The Relationship Agreement calls for matching bios 
Please tell us you got the Big Bang Theory reference. Sheldon Cooper and his world-famous agreements make us chuckle to date. Matching Instagram bios for couples like these are a superb example of subtle humor. And if you're a BBT fan, dear reader, keep scrolling for more!
22. Love is a song that never ends
We're going to let Disney make your heart skip a beat again with this line from Bambi. The right mix of poetic and romantic, this is a bio for couples who like wearing their hearts on their sleeves. While most Disney quotes are overused (and often in the wrong context), this is a hidden gem we've procured. 
No, we aren't done just yet. The matching Instagram bios for couples can take a backseat for now. There's a bonus section coming up ahead that is dedicated to a relationship just as special – the one you share with your best friend. PDA shouldn't be reserved for your partner only. One of our cute Instagram bios can be the perfect gift for your BFF. Thank us later!
Matching Instagram Bios For Best Friends
Much effort has gone into the curation of this list. These bios are tried and tested by a couple of uber-cool Instagram users. Use these as they are, or improvise a little. Any one of them can be used as a jumping-off point for your creative side. We think that matching Instagram bios work better when both parties have been involved in their creation.
So, here's a task for you and your bestie – come up with matching bio ideas that are 100% original. Maybe mail them to us or drop a comment below! Until you do that, here are our best suggestions for your social media bios. We bet you're going to love them all, just like you loved our matching bios for couples.
Related Reading: Who Would Be Your Best Friend According To Your Zodiac Sign?
1. I'll be the Padfoot to your Prongs
I'll be the Prongs to your Padfoot
Sushruti Verma (@sushru.tea), a young law student from Haryana, has shared these super cute Instagram bios with her best friend since high school. We bet the Potterheads reading this want to copy-paste it right away. Where will you find a better friendship than the one James and Sirius had?
2. A little bit Alexis
Ew, David
We simply couldn't resist ourselves. How can there be a list of matching bio ideas without a Schitt's Creek reference? David and Alexis Rose have become two of our favorite fictional characters of the decade. You can pay homage to their quirkiness with this stellar bio. One of the best mantras of being single is enjoying with your bestie… What's a better way to do so than this?
3. A single rose can be my garden… 
A single friend, my world
This is a beautiful quote from American author Leo Buscaglia. If you don't feel like breaking it up in two, use the quote as it is. Matching Instagram bios like these are really profound and thought-provoking. Do you and your BFF like this flavor of social media?
4. I'll sail the world to find you @xyz 
It's amazing how song lyrics can serve as the best bios ever for our platonic relationships. This one belongs to Chris Brown's You Can Count On Me and we're loving it. There are many lines in the song that'll put a smile on your face but this is the one we like best. I'll be the light to guide you was a close second.
5. Cringe bio 1
Cringe bio 2
Honest bios are here to stay. Everyone finds something or the other cringe-worthy. Why not wear it like a badge of pride? Tag your bestie's account right next to the bio and let the world know you're reveling in the glory of being cringy. We love how crisp and uniform these matching bios are.
6. Let's all pretend this is a really funny matching bio 
It's exhausting to keep up with social media and its countless trends. Why not get your followers on board with a minor scam? Everybody can just pretend you and your best friend are smart cookies who penned a funny bio. We give this one a 10/10 rating.
7. Girl Sprouts Gang
What did we say to all the fans of The Big Bang Theory? There's more in store! It'll take a true fan to locate this reference from their mental BBT archives. Amy Farrah Fowler talks about Girl Sprouts as an alternative to Girl Scouts. Get your girl squad on board and all of you can sport these matching Instagram bios.
Related Reading: How To Write A Dating Profile – 8 Tips To Make It Stand Out
8. Sometimes I'll start a bio and I don't even know where it's going. I just hope I find it along the way.
This bio is the courtesy of your very own author, Mudra Joshi (@mudrajoshi). She's stuck to this one for a while and swears by its impactfulness. The bio has attracted many The Office fans to her and her BFF's account. Now that she's finished writing about herself in the third person, let's move on.
9. You've got a friend in me @xyx 
We must include a Toy Story dialogue if we're talking about friendship and platonic soulmates. We know that this one has become quite mainstream but nothing can take away from its charm. Although, we must note that this bio is more suitable for Gen-Z rather than Millenials.
10. It's me and @xyz's lame jokes against the world
Isn't this the sweetest? Our best friends help us fight our everyday battles. They make our world go round in one way or another. Acknowledge it with such matching bio ideas.
11. My social circle is a dot: @xyz 
We've saved the best bio for the last. People's social groups are getting narrower by the minute. This punny bio notes the enormity of the role your BFF plays in your life. They're your ultimate support system – the Ron Weasley to your Harry Potter, The Monica Geller to your Rachel Green. 
Ta-da! That brings us to the end of our list of matching bios for couples (and besties). You've probably found something perfect and already changed your bio. As a small token of thanks, be sure to follow us on Instagram – we're @bonobology!
Ask Our Expert
You must be Logged in to ask a question.