If there is a battle to be fought, you know your support system will be your army. One way to surround yourself with the people you know you can count on in your times of need is to be aware of the most caring zodiac signs. Of course, you cannot forge friendships and relationships entirely based on astrological predictions, but these sure give you a fair idea about who in your inner circle is most likely to stick you through thick and thin.
The key attribute of the most compassionate zodiac signs is that their loyalty is unquestionable and they will never throw you under the bus. Not everyone is selfless enough to be reliable. But if you have them, hold them close for they are the ones who will bail you out when you need them, bake for you when you are in the worst of moods and hold out their hand to rescue you when you get kidnapped.
Just make sure you treat them well. According to astrology, they are the compassionate zodiac signs who would always be by your side. You can count on them in happiness and in sadness and they will always hold your hand. Curious to know which zodiac sign has the biggest heart? Let's take a closer look at the most caring zodiac signs ranked in order of the compassion quotient.
7 The Most Caring Zodiac Signs You Can Rely On
The story goes like this: It was a Bollywood award ceremony and the film Fashion was in the run for a few awards. Actress Mugdha Godse, who was new in the industry, was supposed to walk the red carpet at the award show and suddenly her make-up artist didn't turn up. The ceremony was happening abroad and all the stars were staying in a hotel.
Mugdha made a frantic call to Priyanka Chopra who not only sent over her own make-up artist to her room but personally came over to ensure that Mugdha was looking her best. Mugdha always says how Priyanka, the star of the film came to her rescue and proved that a friend in need is a friend indeed. Guess what's Priyanka Chopra's zodiac sign? She is a Cancerian. We are going to tell in more detail about how Cancer is the most loving and caring zodiac sign.
The fact remains some zodiac signs are more caring and supportive than others. There is no denying that. If there is an emergency and you need to get someone home, trust this person to be there for you. You had a breakup and you need to talk to someone, they will be there.
This may leave you wondering, "Which zodiac sign has the biggest heart?" After all, the answer to this question will also tell you who among your closest people is likely to have your back through thick and thin. Or whether you even have that someone special in your life who exudes qualities of compassion, empathy and a loving, nurturing heart. Let's take a look at 7 most caring zodiac signs who don't give up on you:
1. Cancer – The most loving and caring zodiac sign
Which zodiac sign has the biggest heart? Well, cancer tops the list, as it is the most loving and caring zodiac sign of all. Termed as the most compassionate of the signs, people born under this sign are empathetic and caring. In bad times, you can count on them to have your back. And because they are so empathetic, they won't judge but be there when you need them. They will care for you the way no one can.
We all need a Cancerian in our life to show us the real meaning of reliability. So if it's a conversation you want about life at 2 in the morning, you can lean on them for support. You can bank on them and they can care till the sun runs out. There is no end to their care. They are one of the most caring zodiac signs.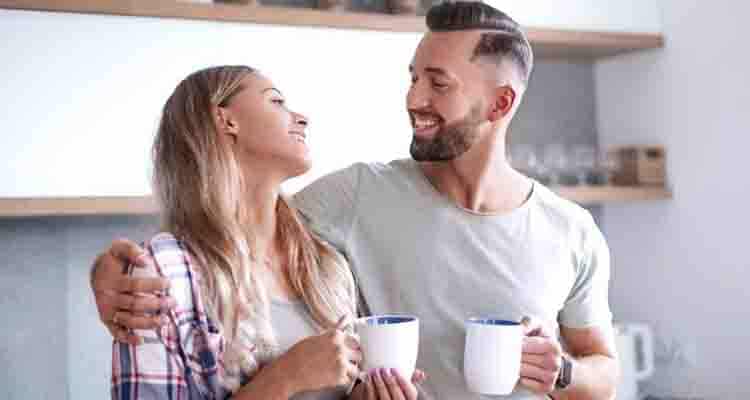 If we go back to Priyanka Chopra, we will see that she exhibits all the signs of compassion and dependability this sign stands for. She took care of her father and her family when he was fighting cancer, she bailed out her then-boyfriend Harman Baweja by stepping into his debut film at the last moment because a more famous heroine dropped out.
She is the kind who drops everything and takes her mom on a beach holiday for Mother's Day and she is very supportive of her husband Nick Jonas' career. "My commitment means everything to me and I would go to any extent to honor that commitment," says Priyanka Chopra.
If you're lucky to have a Cancerian in your inner circle, you won't need to figure out which zodiac sign is the most caring. You'd have experienced the care and compassion of the most loving and caring zodiac sign first-hand for sure.
Related Reading: Your biggest relationship flaws based on your zodiac sign
2. Virgo – The most nurturing zodiac signs
Virgo takes the cake as one of the nurturing zodiac signs. Once they love you, they will be the most reliable people you can have around you. They can be often seen as being too judgmental or wanting everything to be perfect. But even with their over-critical and judgmental attitude, they will be by your side and be reliable – that much is guaranteed. A Virgo will always be there for you.
They might throw a tantrum if you wake them up from sleep for an emergency but they won't leave your side even with all the judgment they hold. When it comes to the people closest to them, you can truly see why Virgos are called one of the most nurturing zodiac signs.
They may be snarky about things, but when needed, they will get you the 4 am ice cream for you. Actor Akshay Kumar is a Virgo. He is the kind of person who is always there for his family, his children and even his childhood pals. Akshay has also helped his country's people with generous donations in times of need. Be it a terrorist attack or a virus attack, Akshay has doled out crores to his countrymen and stood by their side.
3. Libra – The most compassionate zodiac sign
Which zodiac sign has the biggest heart? The balanced yet dreamy Libra definitely comes a close second. They take relationships seriously and will go out of their way to help those they love. Librans are exceptionally caring. The best thing about Libras is that they do not get stuck in their perspectives.
They see things from everyone's point of view which makes them a good caregiver. They are the most caring zodiac signs you can count on. They probably care more about the feelings of the person they broke up with than with their own emotions. They are biologically and magically built to be compassionate, which makes them reliable to the core.
Libra definitely shines through as one of the most compassionate zodiac signs. Amitabh Bachchan is a Libra and when his dear friend Amar Singh was unwell with a kidney issue, he was at the hospital for days standing rock solid by his side in his hour of need.
4. Gemini – The zodiac sign with the biggest heart
Which zodiac sign has the biggest heart? If you're looking for more than one answer to this question, look no further. When you call them, they will probably get stuck in traffic and will be late; but they will eventually come to your aid. They are unconventional and have eccentric ways to get things done.
If you are too stuck on the rules and methods and a problem is not getting solved, you can bank on a Gemini to put their weird thinking to use and come up with brilliant solutions. There are no two ways about the fact that Gemini is the most loving zodiac sign, and once you make it to their circle of loved ones, you can rest assured of having an infallible support system for life.
For instance, Karan Johar is a Gemini and it is said that he is a person who has only friends in Bollywood and no enemies. The stories about how he is always there for friends can be heard from people like Shah Rukh Khan and Aditya Chopra. Karan Johar is indeed the kind of person who comes up with out-of-the-box solutions to problems.
5. Pisces – The most selfless zodiac sign
Pisces is without a doubt the most selfless zodiac sign. Being the eternal romantics they are, people born under this sign believe in second chances, and then some. So if you have a Pisces fellow you messed up with but need help later from, you can still count on them.
Any list of most caring zodiac signs ranked on the basis of compassion and empathy quotient would be incomplete without the mention of this enigmatic water sign. Pisces is intuitive, which makes them sure of the things needed to be done to solve a problem. They are the kind who will put your needs above theirs when required – a trait not many people have. A trait that makes them very reliable and one of the most caring zodiac signs.
Aamir Khan is a Pisces. There is a wonderful story of how he stood by the people of Bhuj after their villages were rocked by a catastrophic earthquake. Aamir had used a lot of villagers for his film Lagaan and had shot in Bhuj just before the earthquake. After the disaster, he not only helped the villagers financially but sent out people to help them build their new homes. With Aamir's help, the villagers were back on their feet.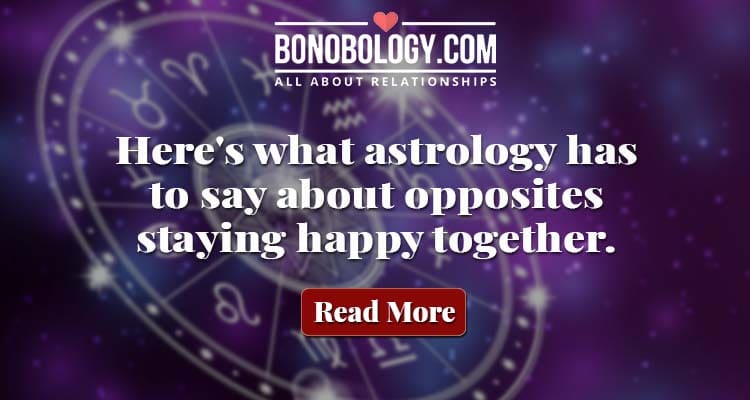 6. Taurus – The most kind-hearted zodiac sign
Taurus may seem like an unusual mention among the most caring zodiac signs because this remains one of their underrated qualities. The fact is that they become a rock-solid support system for those they care about. People born under this zodiac sign are committed to creating a warm and loving environment for those closest to them.
They are the most kind-hearted zodiac sign and show their concern and care through thoughtful gestures and pull all stops to make sure you're comfortable in any given situation. Their kind-hearted nature makes them a rather unexpected pick amongst the nurturing zodiac signs.
George Clooney is a Taurus, and his commitment to philanthropic initiatives is well-known the world over. So, the next time you find yourself wondering, "Which zodiac sign has the biggest heart?", think of this square-jawed hunk and you'll see why the Taurus makes the cut.
7. Scorpio – The most understanding zodiac sign
Like its other two water sign counterparts – Cancer and Pisces – Scorpio too is one the most caring zodiac signs. Even though people born under this zodiac sign are often misunderstood to be fierce and ruthless owing to their go-getter attitudes, in reality, Scorpios care too much. They may put up walls around their heart to protect their feelings, but on the inside, they are just big old softies who cannot see others' pain or suffering.
While Scorpios may not always have a way with words to vocalize their feelings, their understanding and caring nature shine through in their actions. Shah Rukh Khan is a Scorpio. While he has had his fair share of rifts and heartburn in the film industry, the entire Bollywood unequivocally endorses his benevolent ways. He has been a consistent source of support for not just his closest friends but also the entire fraternity.
So if you know anyone closely from these zodiac signs know they will always be there for you because they are the most reliable and compassionate zodiac signs.
What Are The Consequences Of Affairs Between Married Couples?
Ask Our Expert
You must be Logged in to ask a question.