Having a good dating profile in this day and age is something very important – we are constantly travelling, moving and on the lookout for people. Meeting new people, socializing and getting to know the interests of others is so important – not just for fostering a romantic relationship, but also for feeling inspired and feeling confident about your own self.
In order to meet people, you've set up a good dating profile and signed up on several platforms and dating apps, but it doesn't seem to be working still. Having trouble connecting with men through your dating profile?
So, what makes an excellent dating profile? More than excellent, what's a good way to get men attracted to your dating profile? A good dating profile is something that needs to stand out, is honest and has succinct text.
Related Reading: The Ultimate Funny Online Dating Questions
How Do You Put Together The Best Dating Profile?
Remember, it's basically something that needs to be eye catching, but in a way that it gives out the correct signals you want it to.
Even though you want people to be attracted to your profile, you don't want the wrong kind of crowd attracted and ogling at your photos. Here are a few things you can keep in mind and a few examples you can follow.
1. Check what's trending and how people have done it
One great way to put together a good dating profile is to see how others are doing it. Various platforms have various kinds of information. Some dating profiles may be photo and visual heavy while others may have lots of questions that need to be answered. How have people generally responded and what stands out as a good profile to you?
Figure it out, and work on your profile as per your own taste so you stay true to yourself while presenting your profile to a prospective man. See what catches your eye, and customize or modify to suit your needs.
Example:
Browse through the internet generally or check Pinterest to see examples of some excellent and witty profiles
Don't brag blatantly about your achievements but slip it in intelligently
2. High resolution photos
One way to not grab any attention is to have a bad photo uploaded on your profile – even if the photo is a good one, the lack of clarity can make someone swipe you off. Remember people spend barely a few seconds looking at someone's photo, and as shallow as it may sound, your photo does need to stand out.
So get a good, high resolution photo of yourself and put it on your profile. Work on a good pose. Here are some examples of couple poses that can inspire you.
Make sure your other photos are also good and sharp. Bad photos can make people feel like you may be catfishing, and you don't want that. Low quality photos are also considered unflattering, so definitely steer away.
Example:
Use good quality photographs taken of yourself on a holiday, or single profile photos
Avoid shots where you are flaunting or revealing too much skin, or are hidden in a large group photo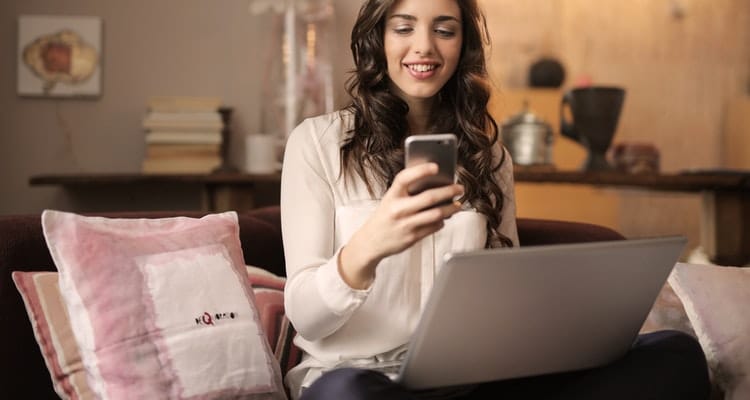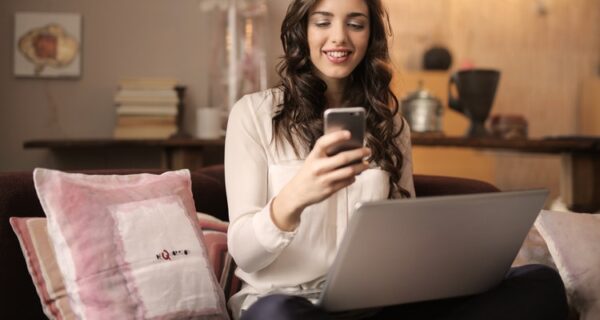 3. Catchy text
Go ahead, use your wit! Remember, the key to attracting a man is using subtle humour and wit. So use catchy headlines or give out witty answers wherever you can – but make sure not to make the text too cheesy or flirtatious. If you are also flirting online that is something you have to keep in mind always.
Go for the tone you are looking for – take inspiration from the internet or other profiles, but don't plagiarize and remain true to your tone.
Example:
"I might look a bit serious. That's true I am serious about bungee jumping and jet skiing."
"I would love a romantic date. Don't worry I always pay on a date."
Related Reading: 15 Valuable Tips To Save Yourself From Catfishing!
4. Conversational profile
Sometimes, a great way to get a man attracted and initiate conversation with you, is to have conversational text on your profile. Talk about and mention the things you like and dislike, give a man something to talk to you about and ask you.
If you have witty stuff written, you'll be giving people a chance to have an opening line to initiate a conversation with you. If your profile is drab, a person won't know how to start talking to you. So go ahead, give them something to talk about!
Example:
Mention your likes and dislikes, such as I like to read, drink wine and pet animals
I don't like dishonesty, cricket or spending time meaninglessly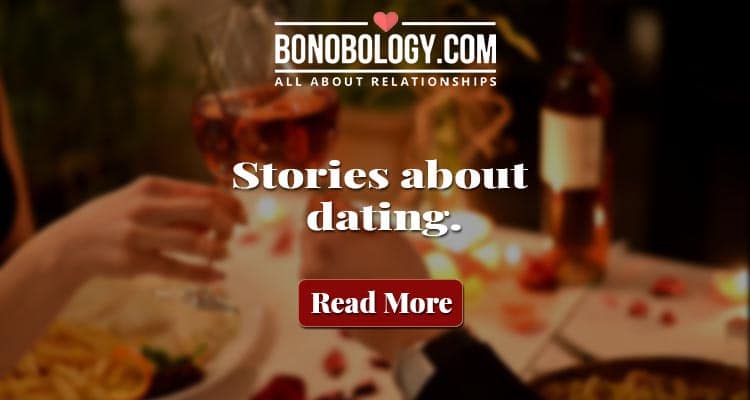 5. Focus on the positive
Don't be negative! Exhibit your positive qualities, without bragging about yourself too much of course. If you're looking for more than just a hook up, then make sure you exhibit that kind of a tone on your profile.
Don't be negative, and don't give out bad vibes if you want to attract people to your profile – have a happy vibe, happy responses and text and of course, happy photos! looking too dark
Example:
If it's raining hard, the clouds are black and I am holding a coffee and smiling from my window
Tough times don't last, tough people do, that's what I believe
FAQS
1. How do I start talking to someone if they matched with me?
Talk to a person you matched with just like they are a friend! Find something interesting about the person that matched with you, read their profile and see what you liked about them and why you matched with them. Initiate the conversation and just go with the flow. Don't think a lot, after all, if the conversation doesn't go anywhere, you can just end it without any obligation.
2. I matched with someone but they deleted me. Why could that be?
Did you speak to them and say something offensive? Is it that they perhaps changed their mind? It's all fine and don't take it personally. Sometimes, people match with you but then realize maybe that's not what they are looking for – and that has nothing to do with you. So don't worry so much, let it be and find the next person. In order to be doubly sure, you could review your profile – make sure your spelling and grammar is on point and so is your text and your other responses.
3. My grammar is not too great, how do I still attract men to my profile?
Well, you don't have to know English amazingly well to be able to attract someone – you need to have your priorities right and be a good person and exhibit the tone that's truest to you. So be sure to keep the text simple if you're not sure about your grammar – but be true. Get someone to help you set up a dating profile, but remember to do the work yourself because once you match, you'll need to talk to people yourself.
13 Tips To Date Online Successfully And Find Your Ideal Partner