(Names changed to protect identities)
There is a fickle beauty that lurks around social media. It is out to grab you, make you an addict and often mislead you. Facebook did this to me, and how! One also cannot deny the link between social media and marriage and how your online activities can affect your domestic life.
Living in Chicago is very different from living in a small town in Idaho. I had never dreamed that I would live anywhere other than the town I grew up in. But my husband's new job at a consultancy took me to a new city after just 3 years of marriage.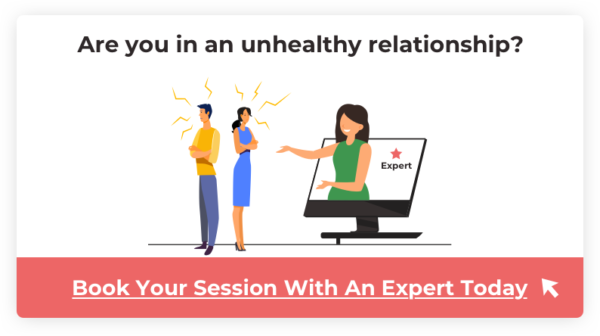 How My Social Media And Marriage Problems Began
This was a city I had never visited. I had to give up my own job and move with my 1-year-old daughter, Becca, to our new home in the giant city of Chicago. Adjusting to a new city and a new life is rather stressful. I could not connect immediately with anyone there. My husband did everything to make his wife happy but I still felt morose and dull on most days. The people were all different and seemed to live a much more fast-paced life. I realized it was going to take me a while to make friends.
Time passed and Becca soon turned 5. She had kept me very busy earlier and I absolutely loved being a mom. But as she started going to school, I had more time on my hands and I realized I needed something more to do. That was when I discovered Facebook and rediscovered some of my old friends. I started reading less and connecting more with my long lost school and college friends. They had all moved out of the town we grew up in and thus we had lost touch. I connected with my ex-colleagues and also with my family.
It felt amazing to be alive again. I have always been an open and lively person but Chicago was suddenly a frightening city for me and I did not know how to put myself out there. But things took a turn. Facebook helped to bring back my persona – the one that I had lost in the initial years of married life.
As they say, everything done within a certain limit is good. Go beyond that, and you start your own downfall. There are negative effects of social media on family relationships but as long as one knows their limits, there is nothing to worry about.
As the smartphone entered my life, I started spending more time on social media. Twitter, Facebook, WhatsApp, Instagram; name it and I was there. Everything became easy. I enjoyed the attention and loved the easy access to everything.
SNAP. POST. SHARE. SHOW-OFF.
Related Reading: Is social media to be blamed for poor couple relationships?
All for the desire to be appreciated
This was all that mattered. All I wanted was appreciation, love and validation. It was surprisingly easy to get that online. If the compliments didn't come in, I would get upset. I would wake up at night to check my notifications. If a friend went out on a date with her husband, I would force Mike to take me out too. (SNAP and POST) If someone went on a holiday abroad, I would demand one too. (SNAP and SHARE) No one knew the reality behind the happy pictures that were posted online.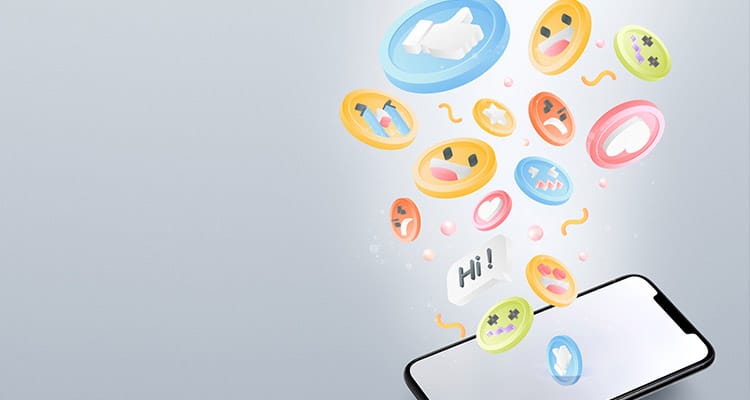 How Social Media Affects Relationships Negatively
That was when our relationship arguments started and that too, in full swing. The more Mike tried to yank me back to reality, the more I got addicted to the virtual life. Mike realized he had a wife addicted to Facebook and that this could be a serious problem. He wanted to do everything to save me and our marriage.
But I was not as strong as him. I tried giving up my virtual life, but I couldn't. Then, I started finding faults with my body. I would look at pictures of my friends who were thinner or more attractive and it started affecting me personally.
This made me immensely jealous. I started disliking and hating my hair, my body and my face. All I wanted was to lose weight, but it didn't happen. I told Mike that I wanted to try a 'tummy tuck'. That was when he put his foot down. Our arguments turned ugly after that. When I realized that my angry words didn't work, I stopped talking to him. I even contemplated moving away but stayed back for Becca. It was the tipping point. We were definitely having social media and marriage problems, all caused by me.
Related Reading: 25 Most Common Relationship Problems
I got depressed because Facebook ruined my marriage
Slowly, depression took over and nothing made me happy anymore. I would sit in a spot for hours and do nothing. My mind would go blank and I felt completely unmotivated.
Sometimes when I was alone, I would talk to myself. Sometimes I would feel like my mind was going to explode. My daughter was unable to get the attention she needed from me, which also affected her studies and personality development severely. This was one of my worst parenting mistakes and I am still trying to forgive myself for it.
Correcting the course
Mike realized that something was drastically wrong with me. He then took me to a psychiatrist who urged me to cut down on Facebook and other social media apps. He asked me to take up reading again and indulge in other activities that could be better for my mental health.
I was put on medication and started going for meditation. From here, it was all about making small changes and taking small steps towards healing myself and my life. My social media and marriage problems had to end now. I started keeping myself busy with other things. Also, I gave up my smartphone and bought myself a regular phone, just to make calls with.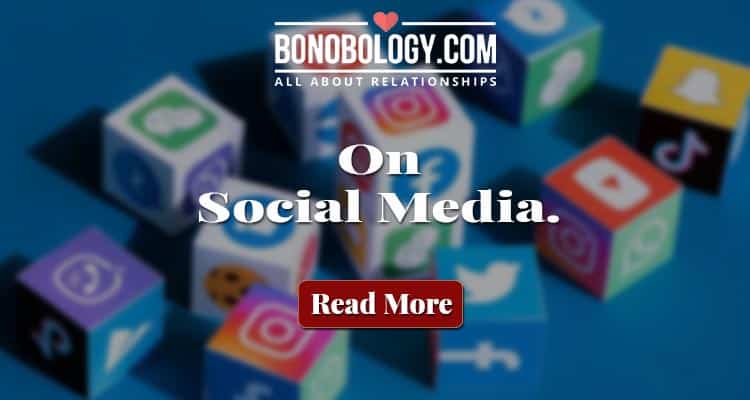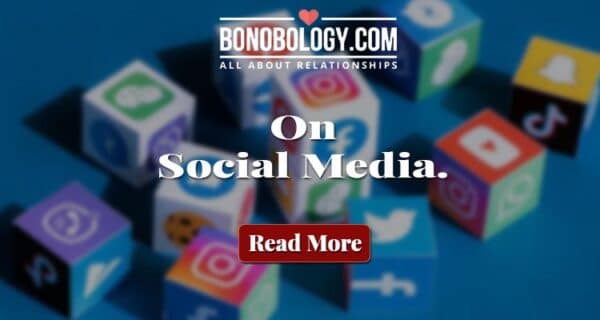 After a few months, I started getting better. I wouldn't say that the medicines didn't help. But more than the medicines, I realized how much Mike loved me and I felt guilty for everything I put him through. He would take days off work and spend time with me. My husband took up all the responsibilities of looking after Becca who had also been affected by my behavior.
Yes, social media causes relationship problems and family problems but not if you correct yourself at the right time. Without a supportive and loving husband like Mike, I would have never healed. He saw to it that I started living a real life. We would go for walks and drives together and we did everything to reconnect and relive in our marriage. We would talk more and share our feelings more openly with each other. That's when we bonded in the real sense. I fell in love then and we forget all about our social media and marriage tussle. This was real love, I knew it then. Devoid of materialism and exhibitionism.
(Kate stayed off social media for a year after this. She is back now, but spends very little time interacting with people.)
As told to Neha D.
FAQs
1. How many marriages fail because of social media?
It is presumptuous to say that marriages fail because of social media. However, it is true that social media causes relationship problems and that is a fact which cannot be denied. Spending too much time on Facebook or using 'likes' as a motivator to judge your own life can impact your own mental health and cause social media and marriage problems too.
2. Does social media lead to cheating?
It is possible that social media sites encourage cheating. But remember, that cheating is still the fault of the one who cheats and you cannot sue or get mad at Instagram for the same. It's just that, social media opens up a world of possibilities and people to you and it is also easier to cover your tracks online. This can lead to people cheating more often and is one of the ways social media affects relationships negatively.
Why Am I Stalking My Ex On Social Media? – Expert Tells Her What To Do
Instead Of Making These Social Media Mistakes As A Couple, Do This…
Unfriending On Social Media: 6 Tips On How To Do It Politely