Never heard of unicorn dating? Well, you are not alone! Have you chanced upon unicorn dating sites when looking through the more common ones? No? That is all right! While nothing in the relationship domain is a new concept — all combinations and deviations having existed ever since the existence of humankind — Unicorn in dating, as a term by itself, is fairly new.
Rest assured, we are not talking about the unicorn on your child's or nephew's birthday cake. In just a minute, we will take you through the nitty-gritty of everything "unicorn in dating", including information on unicorn dating sites and apps. So, hold on tight and let this horse, ummm unicorn, racing.
What Does Unicorn Dating Mean?
The term unicorn in dating refers to a person — a third person — willing to join an existing two-people relationship. This third person could be inclined to be in the relationship solely for sex or they may be seeking to be in a romantic triad, spending non-sexual time together as well.
This being the basic idea, or a raw formula behind the concept of a unicorn in dating, we can say, that, technically, the unicorn can be any person: straight, bi, queer, non-binary, woman, man. We can also assume that the other two people in the pre-existing relationship can be of any identity and orientation as well. But in practice, the most common combination is that of a heterosexual couple and a bi woman as a unicorn, sexually or romantically interested in both the partners.
Polyamorous relationships in dating are already a niche lifestyle choice, making unicorn dating an even more exclusive combination of wants and desires. The couple usually aims to find someone who is into both of them equally, who is willing to be as involved as they want, who cannot have an exclusive relationship with either of them in the absence of the other person, but the couple can have intimacy without the unicorn, making "unicorn dating" a hierarchical relationship.
With so many requirements, a unicorn is clearly "hard to find" or "mythical", making one wonder, "does such a person even exist?" Quite like the mythical creature, the unicorn, a white horse from fairy tales with a spiraling horn on its forehead. But we believe, by now, you know pretty well what is a unicorn in dating.
Related Reading: Couples Who Tried Threesome Share Their Experience
Unicorn Hunting – What Is It?
Before we jump onto the best unicorn dating sites to help you find a match, let us get to know a few key concepts and terms associated with the term unicorn dating. Understanding the lingo is not just about keeping you updated. If you are looking for a unicorn, or, if you think you could be a unicorn eager to find that couple who is seeking you, understanding terms and theories may be helpful before the application. Terminology helps one understand the nuances of the dynamics and learn the ropes of safely navigating new territories.
So, what do you think is unicorn hunting? You may have guessed it right! The process of searching or seeking for the unicorn by the couple is called unicorn hunting or poaching, and the couple is referred to as the hunters or unicorn hunters or poachers. Hunting does sound like an aggressive word. But the reason it is called hunting is that a unicorn partner is considered hard to find and dating a unicorn as elusive a dream as any.
The way unicorn relationship is different from a normal triad relationship or a throuple is the inherently hierarchical nature of this relationship. Where the couple relationship is treated as more primary while the unicorn is usually seen as the "add-on" to "spice things up". Many bisexual women admit having been "hunted" by heterosexual couples because of the antiquated stereotypical assumption that a person with a bisexual identity is more sexually forward and "experimental", while being into both the man and the woman in the couple.
Considering how specific the terms and conditions seem to be in a Unicorn dating situation, you might feel at ease finding your match, or matches, in a place where everyone is already consenting to such a relationship. For this, a unicorn dating app or unicorn hunters dating site seems to be the way to go.
But, before we move forward to our list of unicorn dating sites, we cannot emphasize enough, that no matter where you look for partners for your sexual or romantic adventures, it is always recommended to educate yourself on what is consent and be extremely respectful of the choice of another person, and to make every effort to keep the channels of communication open at all stages of the contact. See them as a person first, who will be seeking something of their own, instead of being solely available to you for your fantasies. Otherwise, you run the risk of dehumanizing them, hurting them and offending them.
Top 5 Unicorn Dating Sites And Apps
Congratulations! You are now ready to take a plunge into your options. We will be listing out five unicorn dating sites for you. No matter which unicorn dating website you chose, we advise you to be as obvious as possible in your profile descriptions about what you are looking for.
Meeting someone as a single and then at a later stage slowly dropping in a, "By the way, I have a partner who would also like to join", has the chance of putting the other person completely off or even offending or hurting them. Dating a unicorn and being a unicorn are both tricky and put everyone in a vulnerable place. Mutual respect is key. So, be mindful of the non-monogamous dating etiquette, and have fun!
1. Feeld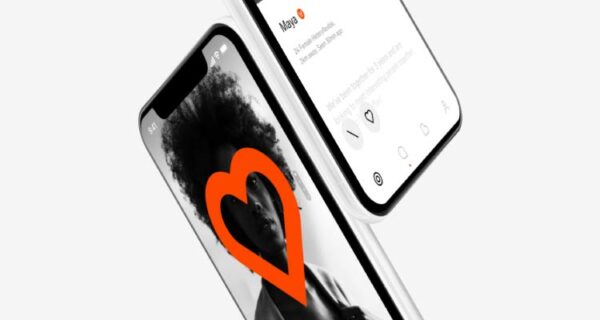 The king of all unicorn dating sites out there, Feeld, on its website, describes itself as "a dating app for couples and singles". Yes, you read that right! It says couples before singles. Feeld is one of the very few websites that has a large pool of subscribers while primarily catering to the ethically non-monogamous (ENM) people.
Story has it that it was created by a couple who fell face-first into a relationship challenge. The woman in the relationship admitted that she also had feelings for another woman. The couple felt that something so human, such as attraction, romance and desire, or even love, could provoke so much fear and discomfort, that they went ahead and created Feeld. A space for couples to date together and meet like-minded people.
This unicorn dating app is not just for couples. It also caters to singles looking for other singles or couples, or any other sort of match. Feeld calls itself "non-prescriptive", which means it won't tell you what to do and let you make your own choice.
Now that we know that Feeld has its heart set in the right place and is the best unicorn dating website, you would be happy to note that it has several features that back its claims. It is extremely private, and you can log in incognito, which means it won't link you to, say, your social media accounts. It allows you to log in as a couple, or basically have a joint couple account, with options to group chat between any number of people. If that is not enough, it lets you choose between more than 20 sexuality and gender identity options.
Feeld is free to use, browse and chat. After creating your account and browsing through your options, once you "like" someone and if they "like" you back, you will become "connections" and will be able to chat and exchange photos. It does have majestic membership and other in-app purchase offers for added features, both for search and for privacy. We like this one the best among all the other Unicorn dating sites.
Available on: iOS and Android.
Related Reading: Online Dating Advice – 23 Important Tips
2. OkCupid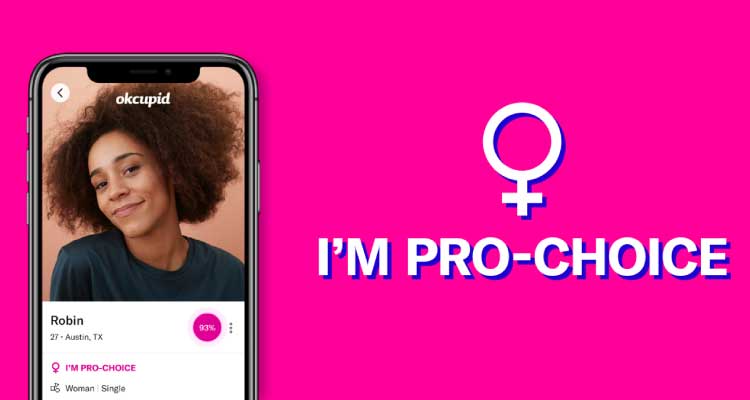 Unlike Feeld, OkCupid is not an app known primarily for ethical non-monogamy. While you will find a lot of singles on the app looking for other singles, what is great about OkCupid is that it is as inclusive as Feeld and gives you ample space to explore your kind of an adventure.
OkCupid boasts of an array of ultimate online dating questions for personality matching allowing you impeccable results on compatibility. A quality match is the result of a one-of-a-kind algorithm and has questions as varied as your opinion on cilantro as well as climate change.
A website as inclusive as this, with 22 gender and 13 orientation options, and the ability to link single profiles to explore together as a couple, is non-prescriptive and lets you explore whatever you want. Even your unicorn. Or your hunter couple.
OkCupid is free to use. At least all the basic features such as search, connect, and chat are. Additional features for tighter privacy and options that give you more advantage over the people you are looking at, come with a membership at an additional price. This one also ranks pretty forward among all the other unicorn dating sites.
Available on: iOS and Android.
3. The Unicorn
Despite not having as many people on the app as some of these other unicorn dating sites, this is the only website we were able to find exclusively dedicated to virtual dating in the hyper-focused niche segment of unicorn dating. Because of this exclusivity, it will feel like you are part of an exclusive private lifestyle club. On top of that, you can rest assured that everyone on there is looking for the same thing as you. This makes sure that you can skip all the awkward conversations and get on with it.
The Unicorn is a free unicorn dating site. The login is easy and there is no need to connect to any social media accounts. There is an option for group chat. And all members are photo verified before. Which means no fake bots or spammers. The verification is so solid that the only complaint some members have is that it took some time for their accounts to be verified.
Available on: iOS and Android.
4. BiCupid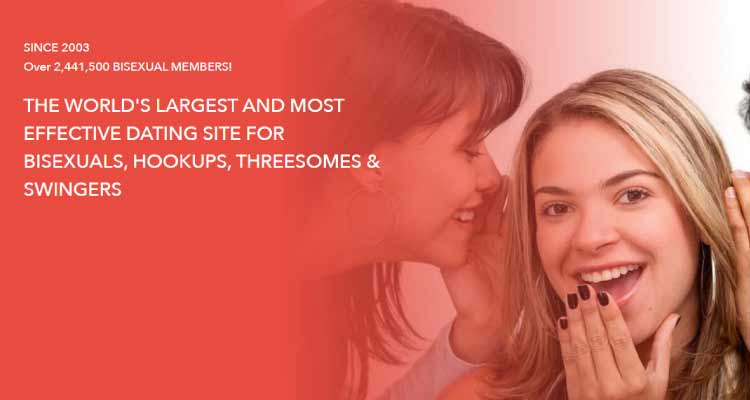 BiCupid is another unicorn dating app that boasts a space meant exclusively for ethically non-monogamous escapades. The site self identifies as "a site designed for bisexual, bi-curious individuals and bi couples". Straight, gay, lesbian, threesome, BDSM singles, the LGBT community, and couples are also warmly welcomed!
The largest bisexual dating site with over 2 million subscribers since 2003, BiCupid allows you to create a profile for free and find compatible matches through a host of parameters or search queries with whom you can chat online.
Creating a profile, adding photos, searching for people and sending winks are allowed for free. With a free account, you are also allowed to respond to messages sent by premium members. However, the ability to send messages along with a host of other features comes with a cost, its paid premium membership.
Even though this one is number 4 amongst other unicorn dating sites on our list, we like it the most for its simple interface and hyper-localized focus on the bi world.
Available on: iOS and Android.
Related Reading: The 8 Rules Of Dating Multiple People At One Time
5. Tinder (or Bumble, depending on how serious you are)
We are sure you are plenty aware of these two!! Tinder is one of the most familiar names in the online dating space. And you must wonder why we have this one on the list as another free unicorn dating site. While Tinder doesn't center its identity around non-monogamous dating, its familiarity, its user-friendly, simple interface, and the sheer vastness of the pool to dip your toes into, makes us believe that finding a unicorn on Tinder could be easy-peasy.
With more than 57 million users worldwide and 55 billion matches made by Tinder, if you play your cards right, set your preferences on the site intelligently and be creative in stating your desires clearly in your profile, there are chances you'd find a unicorn by flirting on Tinder making one not as elusive as it is thought to be.
It is no secret that Tinder is more casual than Bumble, so we've put both here for you. Bumble could work as another unicorn dating website for you if you are looking for a serious kind of unicorn relationship.
Tinder is free, but you will have limited swipes, and the site heavily incentivizes paid subscriptions. But the plans start as low as $5 per month, so we think it might be worth it. In either case, you can start with a free account and see if you find yourself swiping away to the free limit. We sincerely hope you do!
Available on: iOS and Android.
Bonus: The Unicorn fairies have a little bonus information for you. A subreddit, r/threesome, at the time of writing this article had 446K members. That's a lot of people looking for an ethically non-monogamous triad. Reddit is free and anonymous, so go ahead and put what you are looking for out there. Like Rumi said, "What you seek, is seeking you!"
FAQs
1. Is the unicorn dating app legit?
Yes, all 5 apps we have suggested to you are 100% legit, verified and used by at least several thousand, if not millions, of subscribers.
2. Why do couples look for unicorns?
There could be two reasons. First, engaging in a threesome is a sexual fantasy. A couple looks for a unicorn who they expect to be a bisexual or a bicurious person so that they all could engage in a sexual threeway. Second, polyamorous people like to explore love beyond the usual set limit of "just the one". Unicorn dating is one way for them to explore beyond its established limits together as a couple.
3. How do you become a unicorn in a relationship?
If you are interested in being a unicorn in a relationship, you should first educate yourself on the importance of boundaries and improving communication in all matters of the heart. You will either come across a proposal from a unicorn hunter or you will approach a couple who you find like-minded and interesting with what's on your mind. The best places to find such people are social gatherings sometimes meant exclusively for such purposes. Or in the domain of the online dating world, wherein comes our list of unicorn dating sites. Once you have met the right people, be mindful of consent, establish some ground rules to protect yourselves in this vulnerable position and always emphasize keeping the communication lines open at all stages.
Ask Our Expert
You must be Logged in to ask a question.