If you're looking for online dating advice, it can be only for two reasons – you have either just joined dating apps or are contemplating taking the plunge and getting into a relationship with someone you met online. Yes, maintaining an online relationship can be tricky. All those discouraging theories about how these relationships don't work in the long run don't help either.
Do online relationships work? Can you really fall in love online? How do you keep an online relationship going? It's only natural for questions like these to weigh on your mind when you're falling for a person who is but a virtual presence in your life.
Just because you're not physically together doesn't mean your relationship is doomed to fail. Through open and sustained communication, honesty and prioritizing one another, you can make your relationship thrive. In fact, online long-distance relationships are known to work. So if you are looking for relationship advice anonymously, then you have come to the right place.
With online dating advice from counselor Ridhi Golechha (Masters in Psychology), who is a food psychologist and specializes in counseling for loveless marriages, breakups and other relationship issues, we're here to help you take your virtual love life to the next level.
23 Valuable Nuggets of Online Dating Advice
Being in an online relationship can be an extremely thrilling and nerve-wracking experience at the same time. On the one hand, the distance can give you an added appreciation for the simplest joys of togetherness. On the other, a nagging uncertainty about the future of your relationship always exists.
Fortunately, sustaining an online romance isn't as hard as it's touted to be. With these 23 nuggets of valuable online dating advice, you can build a future together:
Related Reading: The Ultimate Funny Online Dating Questions
1. Communication sustains online long-distance relationships
When you're not together, staying connected is your only recourse to nurture strong communication. For this, it is best if you rely on multiple means of interaction to keep in touch. From sharing memes on social media to texting back-and-forth on private messengers, talking on the phone and wrapping up the day with video calls. This is a great way to feel like a part of each other's world even when you're miles apart.
Ridhi says, "Communication is even more important in online or long-distance relationships as the physical proximity is already missing. The only way to stay in touch is through the virtual world and it's only via communication that you can feel connected in that world."
2. But don't overdo it – Tips for online dating conversations
Ridhi also adds, "Set a particular time every day or on the weekends to talk to each other to make sure it's a time when both parties are free. Especially if your relationship has a time difference, you need to be mindful of such things even more. Try things like pre-scheduled calls to not barrage your partner with phone calls or texts."
Often in long-distance relationships, couples tend to go in overdrive trying to compensate for the distance with constant communication. While this may seem charming at first, such demanding routines in a relationship can become overbearing and sticky soon. When the expectation to keep in touch starts to interfere with your daily life, discontentment and bickering can take hold.
Want to know how do you keep an online relationship going? Follow the less is more mantra and consider it one of your biggest tips for online dating conversations. Focus on the quality of the communication rather than exhausting each other with a deluge of messages and calls.
3. Get to know each other
The prime focus of your online relationship in the initial days should be on getting to know each other well. Talk about each other's backgrounds, childhood experiences, interests, values, goals and expectations from a relationship. To really make online dating interesting, ask some fun get-to-know-me questions!
There are plenty of things to talk about. This will help you understand each other better. It will go a long way in cultivating a deep, meaningful connection even in an online relationship.
4. Don't project yourself as someone you're not in order to make online dating interesting
This is the most indispensable piece of online dating advice if you want to be together for the long term. It is very easy to fall into the trap of always putting your best foot forward and trying to project yourself as someone you think the other person would like you to be. Don't make such virtual dating mistakes.
This act cannot be sustained for long. When the façade falls, your relationship might crumble too. So let your partner see all of you – flaws, vulnerabilities, inhibitions and all. That's the only way they can ever love you for you who truly are. And isn't that the best thing about love?
5. Plan dates often
Do online relationships work? Yes, as long as both partners are committed to going the extra mile to make this relationship work. An important part of this is making time for proper dates, albeit virtually. Perhaps, you can make it a ritual to share a romantic evening over the weekends.
Order the same food, pour wine, play some soulful melodies and connect on a video call. Just follow our online dating tips and you are all set. Even if you live in different time zones, you can pull this off on a Friday or Saturday night, since you can afford to sleep in late the next day.
6. Participate in shared activities – online dating tips for beginners
Not being able to do stuff together is considered to be one of the biggest limitations of online long-distance relationships. Sure, you can't go pub hopping or attend concerts together. But that doesn't mean there are no shared activities that you can indulge in.
You can play online games together, set up virtual movie dates by screening the same movie on Netflix, watch the same shows and web series, and read the same books. This will give more common ground to connect over and help you spend quality time together as a couple.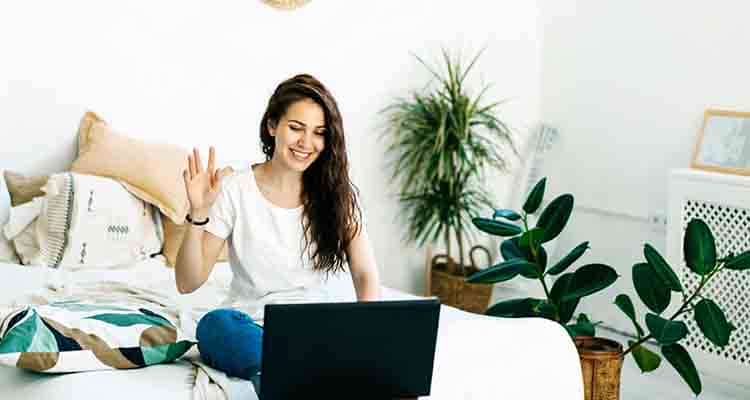 7. Establish clear boundaries
One of the more important online dating tips for beginners, remember that it is essential that you have difficult conversations if you need to. When you are in an online relationship, establishing boundaries should be the first order of business. How seriously do you both view this relationship? Are you looking for a long-term commitment? Will you be dating exclusively? You have to be on the same page about things for this to work well, at all.
Of course, these things cannot be discussed right when you start dating. But once you both become emotionally invested, you should have a conversation about the ground rules for the relationship. It's a good idea to revisit these boundaries from time to time, as your relationship progresses.
8. How do you keep an online relationship going? Be honest
Ridhi explains, "Honesty is the core of any online relationship. In an online relationship, security is extremely important since partners don't always know each other's whereabouts or what the other person is up to. Insecurity can very easily creep into an online relationship and complete honesty is the only way to tackle that. Otherwise, because of insecurity, expect both partners to constantly act controlling, keep calling and texting one another or getting annoyed when one partner makes friend with the other sex."
Honesty is crucial for nurturing trust in your relationship. If you're curious about how do you keep an online relationship going, know that trust is a key element in making that happen. So, always be transparent with each other. Let's say, you have to go to a party where an ex is likely to show up.
You can always conceal this information from your partner since the chances of them finding out are next to none. But what if you don't tell them and then somebody posts pictures on social media where you and your ex are seen sharing a moment? It can cause doubts to seep in and dent your relationship significantly.
The better approach is being upfront about it, and telling them, "My ex is likely to be at this party I'm going to but you have nothing to worry about." This is one of the tips for online dating conversations that will go a long way in setting a solid foundation for your relationship.
Related Reading: Online Dating: 8 Must-Follow Relationship Tips To Make It Work
9. Stay up-to-date about each other's schedules
What can you do to feel like you're involved in each other's everyday life? This small online dating advice can make a big difference – make it a habit to exchange your daily schedules. Just a broad outline will suffice, no need to get into minute details.
A text on the lines of "Wake up at 6 am, work out between 6.30 to 7.30 am, reach the office by 9 am, grab lunch between 1 to 2 pm, leave work by 5 pm, reach home by 6, dinner by 7.30 pm, unwind from 8 to 10 pm" is good enough. This is especially an important piece of online dating advice over 40, since many people in this age group may feel they don't have the time or energy to be glued to their phones and texting all day.
This way you can both picture what the other person may be up to at any given hour. You can, of course, keep sharing texts throughout the day about whatever is going on to feel more involved and connected.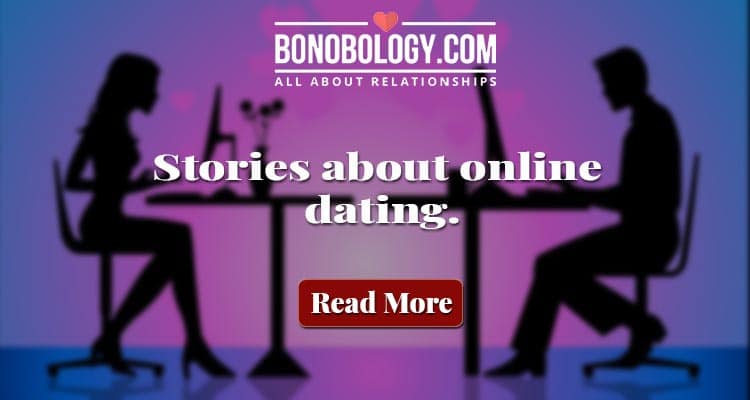 10. Write to each other
Writing love letters in a time and age when you can see each other with a click of a button can seem somewhat redundant. However, handwritten letters have a certain old-school romantic charm that typed text messages just cannot replicate, that's why this is one of the cute online dating advice for guys.
Besides, receiving letters from your SO is like having a piece of them with you. Something that's much needed in an online relationship. If doing this regularly seems like too much effort, make it a point to send them notes, letters on hand-written cards on special occasions such as birthdays, anniversaries, holidays or to celebrate an important milestone in their life.
11. The same goes for gifts
Thanks to e-commerce websites with a global presence, sending gifts to someone halfway across the world has never been easier. These gifts don't have to be lavish or expensive. You can make a big impact through small, thoughtful gestures too.
Let's say your partner shows you a picture of shoes, saying they love them but don't want to spend on something unnecessary right now. You can order it for them and watch their heart melt at your thoughtfulness. You could send them flowers just to cheer them up. Or have their favorite dessert delivered to them.
12. Get flirty and naughty to make online dating interesting
When physical intimacy in real life is not an option, moving things into the virtual realm is your best recourse. You can exchange dirty texts, try sexting, share your sexual fantasies or even some erotic photos with each other to spice things up.
However, one crucial piece of first-time online dating advice for ladies and men is to never do something you're not comfortable with under pressure from your partner. For instance, if you're not comfortable sharing nudes, tell them so directly. A person who cares about you and values you will understand your apprehensions. Ridhi tells us, "Do not forget that in such a case, consent is extremely important when sexting and flirting."
13. Understand online relationships psychology
It helps to understand the online relationships psychology to be able to sustain it for the long term. Some of the basic tenets of the psychology behind such relationships are – talking equals fulfillment, lack of physical closeness impacts intimacy, distance bothers both partners equally, lying is easy, building trust takes effort. Once you understand these pitfalls of online long-distance relationships, you will be better equipped to handle them.
Related Reading: 15 Valuable Tips To Save Yourself From Catfishing!
14. Exchange personal items
Do online relationships work? If this question has been weighing on your mind, it's possible that you feel that emotional connection isn't as strong as you'd like. A fun and quirky way to make that happen is by exchanging personal items, so take it as one of the tried and tested online dating advice for ladies and gents, both.
Nothing speaks comfort like slipping into your boyfriend's t-shirt. Or falling asleep hugging your girlfriend's scarf that still smells like her. So, just pick any one personal item and ship it across to them. Ask your partner to do the same. It will be the cutest thing ever.
15. Discuss long-term expectations
Once you've been dating long enough, talk about your expectations from the relationship. Do you see yourselves spending a lifetime together? If so, how will you make it work? Will you move to be with your partner or them with you? Or will you continue the long-distance relationship?
16. Also, define your relationship goals – online dating advice
Another vital piece of online relationship advice is to set relationship goals once you are emotionally invested in each other. At what point would you like to meet for the first time? How often would you like to see each other? Can you move to a new city to be together? What is the timeline to get engaged, married and have kids, if your relationship has reached that level of seriousness and commitment?
Ridhi says, "Setting relationship goals is very important. Both of you have to be on the same page especially when it comes to bigger things like moving to different cities, so everything should ideally be clear from the beginning. Plan trips well too. Align calendars, find common periods of breaks so you can plan trips within that. Discussing the level of commitment is also necessary. If one person is more serious than the other in an online relationship, then they might suffer a lot and even feel neglected in the relationship."
For more expert videos please subscribe to our Youtube Channel. Click here.
17. Stay productively engaged
A lot of dissatisfaction in relationships stems from missing your partner or feeling lonely in a relationship. In the case of online long-distance relationships, distance and longing are the norms rather than an aberration. To prevent that from taking a toll on your bond, it's vital to find pursuits that keep you productively engaged. Pick up a new hobby, find a new passion, lean on friends and family for support.
Related Reading: Best Dating App Conversation Starters That Work Like A Charm
18. Trust your gut
This is a piece of crucial online dating advice for ladies as well as men. If something feels off about a relationship or your partner, trust your gut. There's no formula to understanding it but that inkling inside you can tell you a lot of things that you need to know. Moreover, it can save you the heartbreak that comes from loving and trusting the wrong person.
19. Be wary if money becomes part of the equation
Sharing money and expenses is a part of couple relationships. There is no harm in helping your partner out if you can. However, if you get the sense that the other person is only with you for money, it's definitely a red flag as you could just be dating a gold digger who doesn't love you at all.
For instance, let's say the person asks you for monetary help when you've only just started dating. Or you bailing them out has become a pattern. In these cases, our online relationship advice would be to prioritize protecting yourself.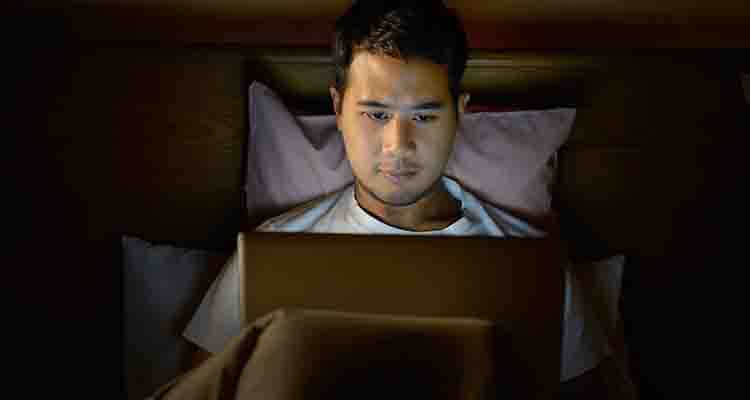 20. Don't share passwords too soon
This is not to alarm you or make you scared of the whole idea of online relationships. But when you are getting romantically involved with a stranger who lives miles away – perhaps, in a different part of the world – it's best to err on the side of caution. Don't share passwords for your emails or social media accounts or your financial information unless you're sure that you can trust them.
Related Reading: Here's The Best Online Dating Advice You Can Find On The Internet
21. Talk about your problems
And the relationship problems too. Just like you would've if you saw the person you are dating every day. Don't make the relationship only about sharing happy moments and painting a rosy picture. Share your problems and worries too. This is what will bring you closer.
You can ask deep relationship-building questions to understand each other better and also become each other's support system. Also, when it comes to relationship issues, don't leave them on the back burner because you don't want to kill the mood or upset them. It's extremely important that you voice what's bothering you about them.
Ridhi suggests, "To discuss problems, make a list of your issues and think about how they are affecting your life. Think about if that problem did not exist, how would your life be different. If it is really impacting you negatively, you should take it up with your partner. If you're missing them or upset with them, then tell them. Or else one day you will eventually reach a point where you might just blow up and that is not going to end well."
22. Connect with their family and friends
To harness intimacy in your relationship and feel connected on multiple levels, you must try to connect with your partner's family and friends. Host an e-meet where you can be introduced to them. And then, reach out to them every once in a while to touch base and see what's going on.
This might seem a little too much if you came here looking for first-time online dating advice but remember that an online relationship is just as serious as a regular relationship. So go out there and start asking his sister all his drunken stories or build a relationship with his dad.
This is a solid piece of online dating advice for guys and girls that will truly transform your relationship. By establishing a rapport with people in your partner's life, you can truly make your relationship meaningful despite the distance.
23. Meet each other – The final online dating advice
Can you really fall in love online? Well, of course, you can. But you also need that physical proximity to make this feeling last. So, whenever you can, take the time and effort to meet each other. This is also special online dating advice over 40 as your age group might find it particularly harder to sustain things online for so long.
You can either alternate between visiting each other or go away for holidays together. When meeting your partner for the first time, brace yourself for some surprises. Some things about their life or personality may not be exactly how you imagined. Pre-book a hotel, so you have a place to stay in case things don't pan out as expected.
Keep a friend or someone from the family updated about your whereabouts at all times. Like we said before, it's best to err on the side of caution. If you have met someone online who you really like and click with, don't let your apprehensions hold you back. Make the most of this online relationship advice, and give it your best shot. Who knows this person might just be the one you're looking for.
Online Relationship Advice By Experts At Bonobology
As you know we have a panel of experts who give relationship advice anonymously. We asked them about the online relationship issues they have handled recently and on conditions of anonymity they told us how they helped a few of their clients. They often help out as online relationship coaches here's what they had to tell about a few case studies:
1. Research is a must when you decide to meet offline
One Bonobology reader contacted our counselor saying she was dating the person online for three months but she still had doubts if everything that he was saying was true or not. He wanted her to go down to Pune from Mumbai to meet him and she was still not sure about his real intentions.
Our counselor said: "We advised her to do thorough online research on her date. Then we asked her to contact the person's company and check if he worked there and she even went ahead and asked a relative to check if the address he had provided was right and the relative ran a check on his reputation in the community building he lived in.
"Then when she finally went down to Pune she didn't check into a hotel with him but stayed with her relative. Now they are married and have a kid. Our advice would be to always run a thorough check taking an online relationship forward in the real world."
2. He was cheating on her online
Flirting online is fine if you are single, but if you are married but posing as a single man and flirting with women, then it can lead to a lot of complications and heartbreak. This woman suspected her husband was cheating online and caught him red-handed when she created a fake profile on Facebook and sent him a friend request.
Our counselor said: "This is the most common form of cheating these days and people get into emotional affairs even without realizing that they have got involved in a relationship. But married people who pose as single on dating apps or on their social media profiles do it on purpose and have a motive behind it.
When the woman approached us, we told her to go for relationship counseling with her husband to get to the bottom of the issue and see if the relationship can be salvaged. They are still together and he is putting in every effort to regain trust.
Related Reading: My Boyfriend Is Flirting Online with Other Girls
3. How long-distance online relationship was salvaged
Jane and Max (names changed) were in a relationship when they moved to different towns to pursue their careers and started facing long-distance relationship problems. Things were going great till Jane started acting uninterested. Max thought she was cheating on him when he decided to approach one of our relationship experts for online relationship coaching.
Our counselor said: "I started talking to both Max and Jane and realized that Jane was not cheating but the long-distance relationship had made her really depressed and de-motivated. She missed the physical intimacy with Max and felt video chats were futile for the relationship.
"I advised Max to make an effort to meet Jane more often, plan surprise weekend getaways and assure her that the long-distance relationship was a temporary arrangement. Once he did that, she came around. They started meeting more often and kept a schedule where they would do video chats, virtual dates and long-distance relationship activities. Max and Jane have been in a long-distance relationship for a year now and soon plan to get married and stay together under one roof."
Online relationships might seem easy on the outside but it probably needs double the effort to make it work. With our online dating advice, from the experts as well things should sail smoothly.
FAQs
23 Virtual Date Ideas For Long-Distance Couples To Feel Closer