valentine's day outfit ideas
Valentine's Day is the most romantic time of the year. The entire world is drowned in love and covered in rose-tinted glasses. People can be found running around in the search of the perfect gift for their dates. Surprises are planned, feelings are confessed, and in the midst of all this is the lingering pressure to find the perfect Valentine's Day outfit idea that will make your SO weak in the knees.
Valentine's Day is all about feeling the love and every woman wants to experience this feeling while looking sensational in her most stunning outfit. No matter what kind of plan you have for the most memorable couples' day of the year, we have got the perfect Valentine's Day outfit ideas for you. So, grab some chocolate, let your hair down, and choose a style that fits you the most.
10 Valentine's Day Date Outfit Ideas
If you are confused about what to wear and need Valentine's Day outfit ideas, then don't worry, we got you. Whether you need date night outfit ideas for Valentine's Day to enjoy a romantic night, cozy brunch, or a stay-in date, we have prepared a list of ideas to inspire you and help you choose Valentine's Day outfit for a perfect date.
Here are 10 Valentine's Day outfit ideas, may you find 'the one' in these:
1.  Casual coffee date outfit
While the first thing that comes to mind when you think about Valentine's Day is a romantic candlelight dinner but if you've just entered this relationship, then you can always go for a casual and simple coffee date. If Valentine's Day (sadly) falls on a weekday, a casual date is perfect in that case too. Either way, if you are going for a casual day date, then a pair of jeans with a red or maroon blouse is the perfect Valentine's date outfit for you.
Pair your ripped denim jeans with a red or maroon top (in the spirit of the classic Valentine's Day vibe), add a shrug if you like, and finish off the look with blow-dry hair. Go with minimal makeup and if you're feeling experimental, then add a cute statement necklace too. Simple, casual, and chic, this V-Day outfit idea is perfect for a picnic, movie date, or even a day at the amusement park.
2. Cozy brunch date outfit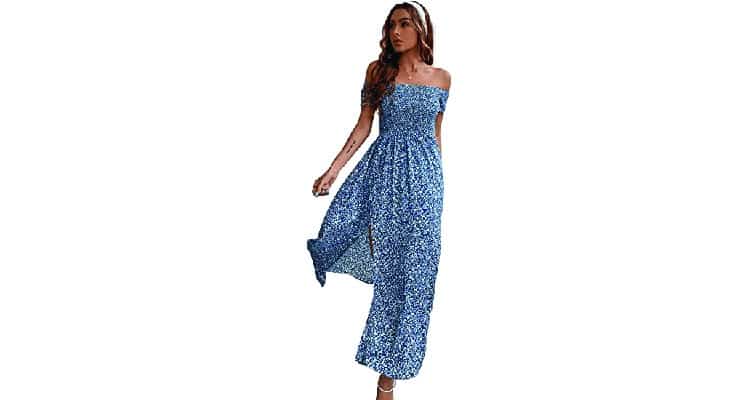 Who said that a date has to be a dinner? Going for a brunch is equally romantic. In fact, it is a trend that's followed by many millennials in relationships. While you're breaking the V-Day date norm, how about you ditch the quintessential red for Valentine's date outfit too? This Valentine's Day, wear something that sets you apart from the crowd!
Try a cute winter or summer dress (depending on where you live) and pair it with a nude or pink lipstick. Finally, for the footwear, you can go with flats, block heels, or a nice pair of boots. This classy outfit works as a pretty good plus-size Valentine's outfit idea as well. It will keep you comfortable and cozy so you can enjoy your date to the fullest.
Related Reading: 28 Romantic Valentine's Day Gifts For Husband
3.  Romantic dinner date outfit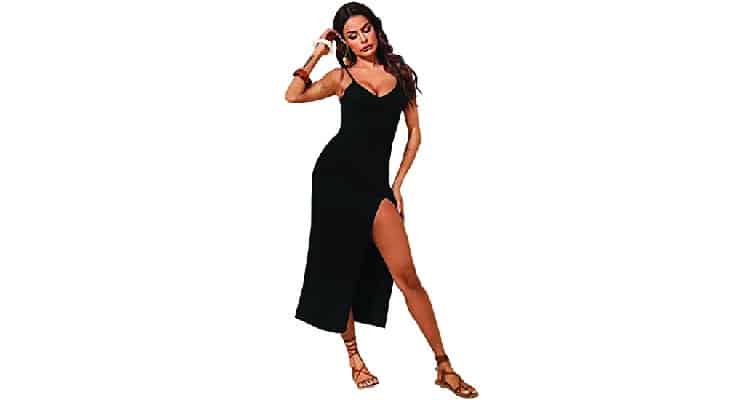 A romantic Valentine's dinner date is a national favorite, thus, it deserves an amazing outfit. To help you out with this decision, we have the perfect Valentine's dinner outfit idea for you. A dinner date is all about you being your best and sexy self to pump the romantic spirits.
For the perfect Valentine's dinner outfit, choose an off-shoulder, backless, or side-slit dress. Select a style that accentuates your beautiful curves. Put on some kohl and chic earrings. Finally, to add a bold streak, go with an eye-catching lip color that goes well with your dress. When it comes to your footwear, choose with the location in mind. Rock your best heels if it is a sit-down dinner. However, wear a more comfortable pair of flats if you plan on taking a romantic walk later. 
4. Movie-night outfit
It's that day of the year when your guy won't sulk over watching a rom-com. So, grab your popcorn and cola and slip into the best V-Day outfit for an evening of movie-watching with your favorite guy. If you're stuck for inspiration, here's a Valentine's Day outfit idea that will fit your date. You can never go wrong with a pair of jeans and a matching tank top.
If you're looking to mix things up, ditch red and go for brown, mauve, or maroon as your shades for the day. Pair these colors with smoky eyes and nude lips and he won't be able to take his eyes off you. If you want to avoid jeans, another Valentine's Day outfit idea for a movie date is a cute romper with a complementing shrug. Pair with a comfortable pair of flats, a tote bag, and a statement watch to look elegant and cute for your date. 
Related Reading: 15 Romantic Valentine's Day Proposal Ideas That'll Make Your Girlfriend Say Yes
5. Stay-at-home date outfit
Whoever said that Valentine's date outfits are all about getting dolled up in fancy expensive clothes has no idea the power cute or sexy PJs hold. The best part of spending V-Day is spending time with your special someone which makes an at-home date night the most intimate form of Valentine's Day celebration. This type of date demands the most comfortable outfit in your wardrobe, one that is perfect for cuddles and hugs.
If you're the funky type, then just go with your usual graphic PJs and they're sure to make them laugh. If you want to spice things up a bit, then you can get a sexy black satin PJ too. Whatever you choose, remember it's Valentine's night, after all, so don't forget to paint your nails red!
6. Day at the fair outfit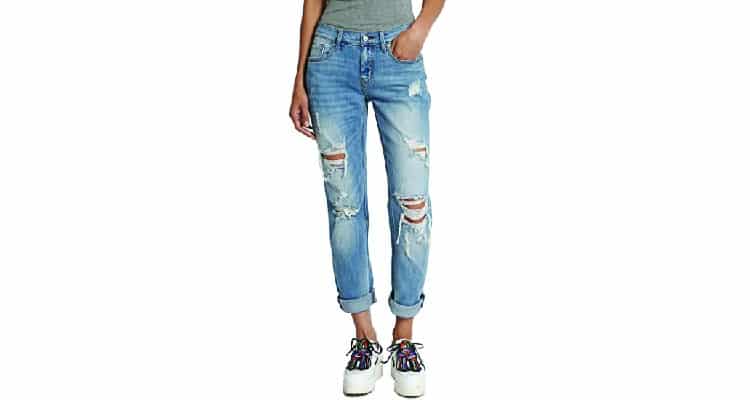 Having a Valentine's date at the fair can be quite a memorable night out. Imagine going on all of those amazing rides with your SO and then ending the date on the Ferris wheel as if you were in some cute rom-com movie. Even if you aren't a thrill seeker, you have to admit that sounds pretty perfect, but even this perfect date will require the perfect outfit. Your comfort is the key in this particular date scenario. You can't sit on the roller coaster in a bodycon dress, ladies.
For a date at the fair, the perfect Valentine's Day outfit idea would be a pair of boyfriend-fit ripped jeans along with a cute ribbed tank. If it's chilly outside, you can pair that with an unbuttoned cardigan. Don't forget the delicate chain and pendant with a cute pair of studs. As for footwear, you're going to want to choose something comfortable like sandals or shoes.
As far as men's valentine's day outfit ideas for this particular date go, stick to a comfortable street-style outfit with ripped jeans with a loose shirt. Finish off the outfit with a nice pair of high-tops and a cool watch.
Related Reading: Forgot About The Day Of Love? 12 Last-Minute Quick Valentine's Day Gifts Ideas To Save The Day
7. Picnic date outfit
Picnics are the cutest kind of date possible, not just in the movies but in reality too. Day picnics work, but picnic dinners have their own charm. Sit on a quilt in the light of a lamp and have an intimate dinner under the stars.
For this date scenario, you should go with something simple and casual. An A-line floral dress will go very nicely with the park ambiance. You can pair that with a cute pair of gladiators or simple flats. This outfit is a perfect plus-size Valentine outfit idea as well. As for the men's valentine's day outfit idea for a picnic date, you can go with a simple Henley, jeans, and laced boots.
8. High tea outfit
Well, high teas are widely considered a bit boring or formal but for people who don't have too much time in the day or have familial commitments, a nice high tea date at a classy café is a definite hit.
A classy place demands a classy outfit, so a jumpsuit will be perfect for the occasion. Pair the jumpsuit with a few dainty chains and rings. A pair of classy pumps will round out your outfit perfectly. For your makeup, stick to nude shades. A simple pink eye shadow and some blush will do wonders. You can also go with some kohl and mascara.
9. Beach-side date outfit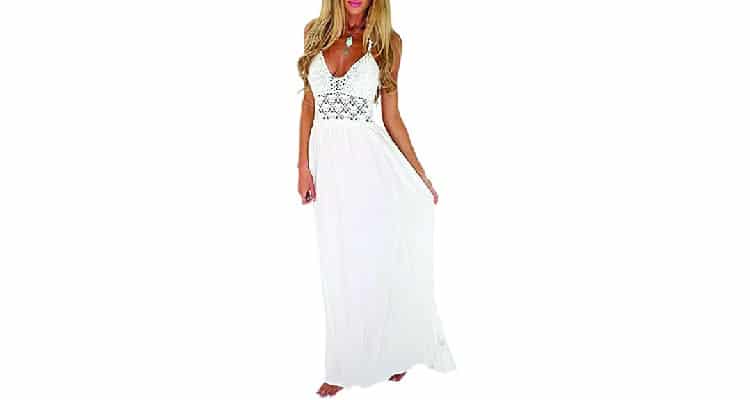 Dinner at a beach-side cabana is seen in some of the best rom-com movies, so if you live near the ocean, this is definitely the way to go for your Valentine's Day plans. A beach demands an entirely different wardrobe choice, so here's our Valentine's Date outfit for this particular plan.
Related Reading: 25 Free Date Ideas for Couple | Cute, Fun, Romantic Dates You Must Try
Since it's the beach, a beach dress is a no-brainer. Depending on your preference, you can either go with a high-slit bohemian maxi dress or a short lacy dress. As far as footwear goes, avoid heels. Sand and heels don't mix, so choose a nice pair of flats. This outfit combination is perfect for all figures making it a very good plus-size Valentine outfit idea as well.
10. Long drive date outfit
The cold wind, blasted soundtracks, and the open road – who doesn't like long drives. Going toward an unknown location, enjoying the beats that lead to bizarre confessions, and just enjoying the open road, it's one of the best ways to spend time with your SO.
A comfortable situation demands just as comfortable a V-Day outfit. Instead of going with a casual jeans outfit, choose a cool t-shirt dress or a comfortable romper. You can go with simple short earrings or studs with either of these. The best footwear for this outfit would be a bold pair of combat boots.
We hope these suggestions can help you choose your perfect Valentine's Day outfit. Always remember that the best Valentine's Day outfit idea is the one that makes you feel the most comfortable. Wear what you feel confident in and let this V-Day bring you all the chocolates, flowers, and good wine in the world to share with the most amazing person of your life. All the best!
FAQs
1. What do you wear to Valentine's dinner date?  

You can wear whatever you feel like yourself in the most. To celebrate the spirit of the season, you can choose a cute red outfit or go with the classic little black dress and red lips.

2. What should you not wear on Valentine's Day? 

Don't go overboard with red. Try to keep your look sexy but classy, and do not wear Spanx or extremely tight dresses in which you do not feel comfortable.

3. Do I have to wear red on Valentine's Day?

No. While red is the traditional choice, you can opt for colors that complement your skin tone. Lighter shades of red or pink are good choices but black works very well too.