Valentine's Day is the most romantic time of the year. The entire world is drowned in love and covered in rose-tinted glasses. Men can be found running around in the search of the perfect gift and women in search of the ideal Valentine's Day outfit. Surprises are planned, feelings are confessed, and in the midst of this, all is the lingering stress to find that one outfit that will make your SO weak in the knees.
Valentine's Day is all about feeling the love. And every woman wants to experience this feeling while looking like a diva in her stunning outfit. No matter what kind of date plan you have in mind for the most special couples' day of the year, we have got the perfect Valentine's Day outfit ideas for you. So grab some chocolate, let your hair down and choose a style that fits you the most.
5 Valentine's Day Date Outfit Ideas
If you are confused about what to wear and need Valentine's Day outfit ideas, then don't worry, we got you. Whether you need date night outfit ideas for Valentine's Day to enjoy a romantic night, cozy brunch or a stay-in date, we have prepared a list of ideas to inspire you and help you choose Valentine's Day outfit for a perfect date.
1.  Valentine's Day date outfit ideas for a casual day date
While the first thing that comes to mind is date night outfit ideas for Valentine's Day, you can ditch the tradition and go for a casual date instead. You are probably seeing the guy only for a few weeks hence want to keep the V-Day date a casual day affair, or maybe, since it's on a weekday this year, you don't have much time in hand. In any case, if you are going for a casual day date, then a pair of jeans with a red or maroon blouse is the perfect Valentine's date outfit for you.
Related Reading: How to celebrate Valentine's Day without costing a fortune
Pair your ripped denim jeans with a red or maroon top (in the spirit of the classic Valentine vibe), add a shrug if you like, and finish off the look with blow-dry hair, minimal makeup, and a statement necklace. Simple, casual, and chic, this Valentine's Day outfit idea is perfect for a picnic, movie date, or even a day at the amusement park.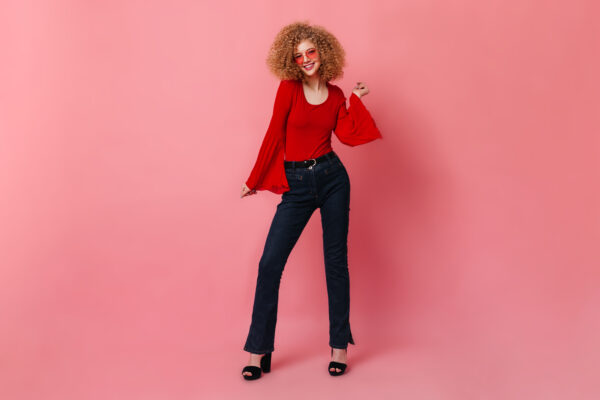 2. Valentine's date outfit for a cozy brunch date
Who said you have to have dinner on V-Day? Going for a brunch is equally romantic and, in fact, more like a millennial couple thing to do. While you are at breaking the V-Day date norm, how about you ditch the quintessential red for Valentine's date outfit and wear something that sets you apart in the crowd?
Try a cute winter dress and pair it with a touch of pink on the lips and footwear to look V-Day-ready. This classy outfit for a Valentine's Day date will keep you comfortable and cozy so you can enjoy the date to your fullest. 
3.  Valentine's date night outfits for a romantic dinner date
A romantic V-Day dinner date is a national favorite and thus we have the best date night outfit idea for Valentine's Day. There's nothing like putting your best sexy self forward to pump the romantic spirits. And if you are going for V-Day dinner, make sure to put the ravishing red on. 
Related Reading: 20 Simple And Easy Ways To Be Romantic
For the perfect Valentine's date night outfit, choose an off-shoulder, backless or side slit dress  – select a style that accentuates the right assets. Put on some kohl, gold earrings and a red lip to be your most glamorous self. Another tip for Valentine's date night outfits is to select your footwear according to the plan. Rock your best heels if it is a sit-down dinner. However, wear a more comfortable pair of shoes if you are anticipating a lot of walking. 
4. Valentine's day outfit ideas for a movie night date
It's that day of the year when your guy won't sulk over watching a rom-com. So grab your popcorn and cola and slip into the best valentine's day outfit for the occasion with your favorite guy. A classic Valentine's outfit idea is to wear jeans with a matching tank-top and put on a comfortable yet stylish jacket in contrasting colors.
Looking for a unique outfit for Valentine's Day date? Ditch red and go for brown, chocolaty or maroon and pair it with smoky eyes, nude lips, and a statement wristband. If you want to avoid jeans, another Valentine's outfit idea for a movie date is a cute romper with a complimenting shrug. Pair with a comfortable pair of flats, a tote bag, and a statement watch to look elegant and cute for your date.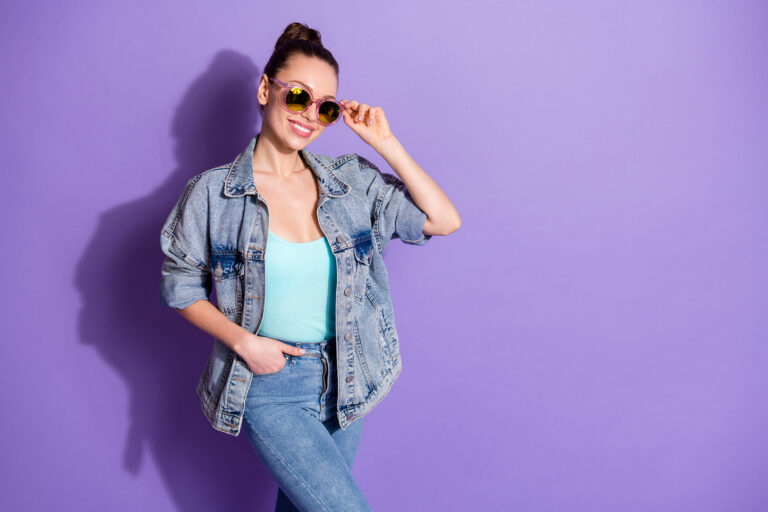 5. Valentine's date outfit for a stay-at-home date
Who said your cute pj's can't be cute valentine's date night outfit? The best part of spending V-Day with your special someone is that the kind of dates you have doesn't matter as long as you rock as a couple. A day of love can be celebrated in the most special way even when you spend it at home doing nothing special.
Related Reading: 5 Romantic Indoor Date Ideas To Keep Things Spicy
Wear a cute black pajama set and cuddle up with him on the couch and it is the best Valentine's Day date outfit idea we can give you. Order Chinese or Pizza, get a bucket of popcorn, wine, and binge on Netflix to spend a cozy, romantic, and laid-back 'just us two' kind of stay-home date night. But hey, it's Valentine's night, after all, so don't forget to paint your nails red!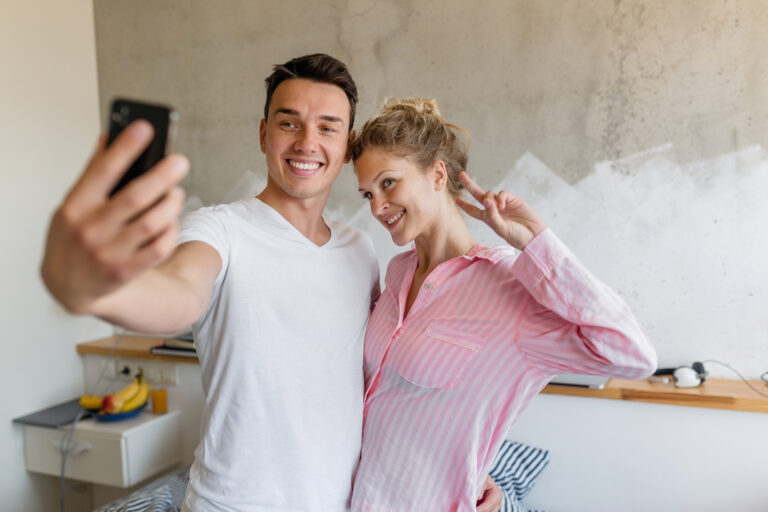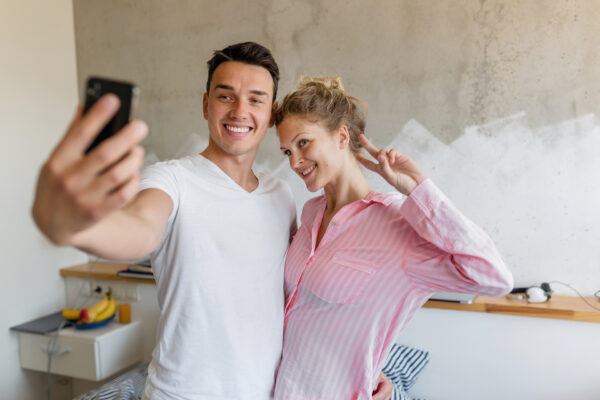 We hope these suggestions can help you choose your perfect outfits for your valentine's day date. However, the best Valentine's Day outfit idea is the one that makes you feel the most comfortable. Wear what you feel confident in and let this Valentine's Day bring you all the chocolates, flowers, and good wine in the world to share with the most amazing man of your life. Be cheesy, be mushy, and be loved by the love of your life.
FAQs
1. What do you wear to Valentine's dinner date?  

You can wear whatever you feel the most comfortable in. To celebrate the spirit of the season, you can choose a cute red outfit or go with the classic black dress and red lips.

2. What should you not wear on Valentine's Day? 

Don't go overboard with red. Try to keep your look sexy but classy and do not wear Spanx or extremely tight dresses in which you do not feel comfortable

3. Do I have to wear red on Valentine's Day?

No. While Red is the traditional choice, you can opt for colors you feel comfortable in. Even lighter shades of red or pink are a good choice.