best accessories for men
Tell me if it sounds relatable, despite investing in the top clothing brands and having a wardrobe full of excellent pants, shirts and suits, do you still feel underdressed at an office party? Or, maybe you always feel that something is lacking in your outfit. Well, accessories fill in the missing link between a well-dressed man and a style icon. Just in case, you are not aware of what are some of the best accessories for men, you have come to the right place.
This blog is all about the fashion accessories within a reasonable price range that every man should have in their collection. Be it for regular use or special occasions like a date with the woman of your dreams, these accessories will help you be ready to dazzle the world!
15 Best Fashion Accessories For Men That Never Goes Out Of Style
Fashion accessories are small elements that enhance the appeal of your outfits and give your look a polished touch. It can be something as minimal as a silver tie bar or a functional weekender bag. Perhaps, in the rush to keep up with the hustle of life, you haven't had the time to think about the importance of fashion accessories. Or even if you have these items, maybe you are styling them wrong. 
Once you start paying attention to these little details, your fashion game will notch up to a different level. We don't want you to repeat the same fashion blunders. So, along with our catalog of 15 best accessories for men, you will find a small suggestion attached with every product. Have a look:
1. A stylish plaid scarf for winter
Plaid scarves top our list of men's accessories because let's face it, they are practical and at the same time bring out a dapper look. This classy, grayish scarf would perfectly pair with a peacoat or a blazer. Knot it up or let it flow – that's up to you! 
The quality Australian merino wool assures comfort and warmth
Due to its lightweight and plaid design, you can carry it with both formal and casual
To maintain longevity, always dry clean the scarf
Tip: As evidently it is one of the best accessories for men, there are hundred different ways to tie a scarf. Make sure the styling, material and length of the scarf are in sync with the weather and your outfit of the day.
2. A timeless classic fedora hat
Who says cool men's accessories like straw or bucket hats are meant for only when you are on a vacation? When paired with the right outfit and a flair of confidence, anyone can rock a classic fedora. The moment you enter a party in a fancy suit and this fedora hat, mark my words, all eyes will be on you!
This gorgeous dress hat is a perfect blend of cotton and polyester
It's a pull-on closure pattern hat with teardrop crease and narrow brim
It's soft, cozy and fits well 
Tip: Just to be clear, even though it's a black-tie event, fedoras are a big no-no for funerals.
3. A quality watch speaks for fashion itself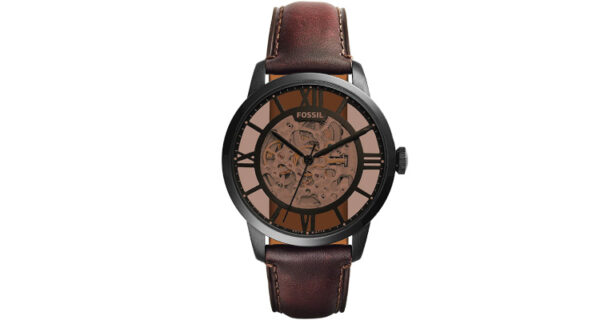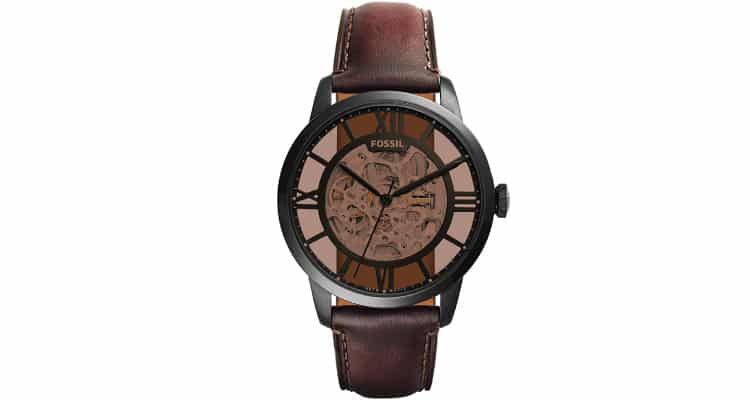 Have you been accustomed to checking the time on your phone? Well, that might be the modern way but watches are non-negotiable fashion accessories for men who want to dress and present themselves with class. Nothing beats an authentic leather-band watch by Fossil. Check it out:
The exciting part about the design is that the transparent dial shows the mechanism of the watch
It has an analog display with a scratch-proof crystal lens and is water-resistant up to a certain level
The band is made of premium brown leather
Tip: Yes, design and material matter quite a lot as you plan to pair a watch with your ensemble. A watch may be one of the best accessories for men but to make sure it truly enhances your style quotient, it's vital to not overlook a few aspects like size of the dial and digits, water-resistance and proper fit.
4. Pocket squares are a must for gentlemen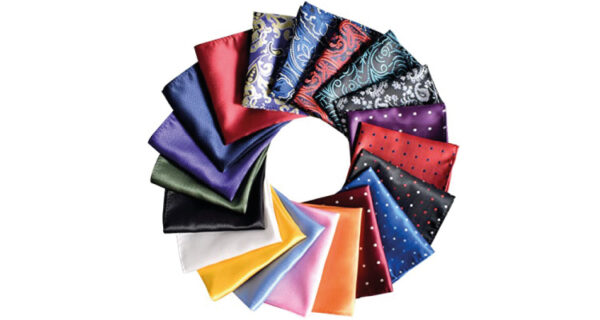 Did you know pocket squares are not supposed to be used by men but to be offered to their lady whenever she needs one? In a way, pocket squares are essential men's style accessories and they complete the look once you are all set to walk out the door.
It's a box of 20 handkerchiefs with a holder
You get a wide range of colors and patterns – 10 solid colors, 5 in polka dots and 5 paisley
The material is a blend of polyester and silk 
Tip: Do not pick a pocket square in the exact color of your tie. These two elements should be in contrast with each other or you can go with accent colors.
5. A fancy pair of shades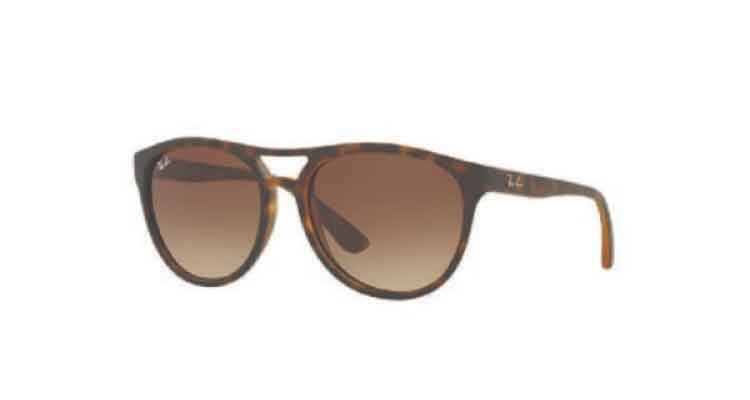 Sunglasses are without a question one of the best accessories for men. It is natural to feel lost amidst all the style guides and a diverse range of shapes and features of shades. To play safe here, we have picked a round-framed Ray-Ban that will not fail anyone. 
This 58 MM wide frame is made of a resin and plastic composite
The lens is synthetic and non-polarized 
It assures 100% UV ray protection (UV400)
Tip: Don't fixate too much on the rules about particular frame types for a specific face shape. You should focus on the size of your head and see if the sunglasses are proportional to that and cover the width of your face and eye area.
6. A warm pair of gloves is a must-have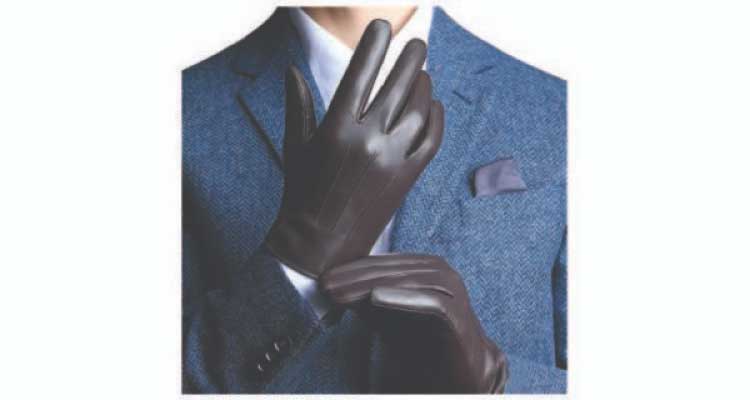 How can we make a list of men's accessories without mentioning gloves? Once again, you may stumble upon a lot of options like dress, casual, or sports gloves crafted from different materials like leather or wool. If you're just introducing these to your wardrobe, it's best to stick to a universal option like this blackish-brown leather dress glove.
These gloves are made of high-quality lambskin leather with fleece lining
Designed to facilitate access to any touchscreen device 
The pull-on closure pattern ensures good fit and coverage
Tip: A decent way to style a glove is to color coordinate it with your shoe or belt. Always remember to check on small details like cuffs and linings while buying gloves.
Related Reading: The 18 Signs Of A Confident Man That Women Look For
7. Bracelets too are cool men's accessories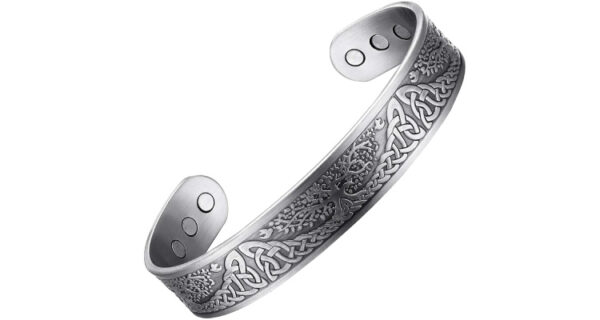 You may say that bracelets are a young man's game but go through a few fashion blogs and you will see that bracelets are so in. Cuffs, beads, or metallic bands are pretty decent accessories to flaunt your masculinity and fashion sense.
It's a rare magnetic bracelet to alleviate many health conditions like arthritis pain and fatigue
The band is specially crafted from pure copper, lead and nickel with a durable coating 
It comes in a ready-to-gift box if you want to present this to a friend 
Tip: It's better not to go with a lot of jingle-jangle or flashy bracelets. The key here is to style it aesthetically, aligning it with your personality.
8. Woolen ties are cool accessories for guys
I am sure you have quite a few silk ties in your wardrobe. When it comes to experimenting with fashion accessories for men, knit ties set you apart from the crowd. Depending on the texture and color, you can count on them to nail your appearance for a business meeting as well as a winter dinner date. 
This tie is made of a soft woolen blend
It has a classic design with a tweed pattern
It could be a perfect gift item during the holidays
Tip: Wider ties are more of a fashion statement these days, although they should complement your body structure. And, you better avoid wearing a tie without a jacket.
9. Do not underestimate the power of cufflinks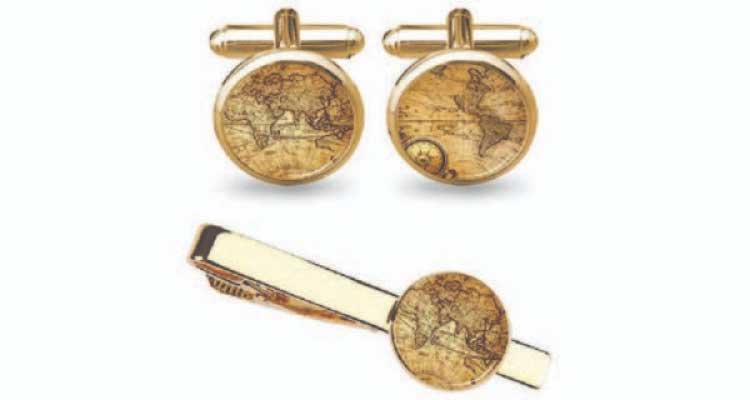 As insignificant as they may seem, cufflinks definitely make the cut for essential men's accessories. Although rarely noticed, when you pick a nice pair instead of shirt buttons, it gives your attire a wholesome finish. These stud cufflinks with a vintage world map imprint exude elegance all over the place.
In this set, you get a tie clip along with the cufflinks 
The diameter is 19 mm and available in silver and gold 
You get a customization option to add your image or initials 
Tip: You don't want to choose an overtly elaborate design that will distract people's attention from your outfit. A subtle stud or whale back cufflink paired with French cuff shirts is great for semi-formal evening wear or a formal meeting. 
10. A stylish belt – one of the best accessories for men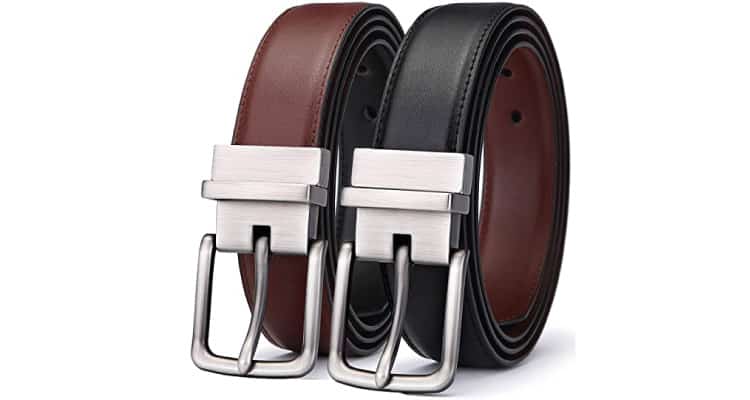 I am sure we don't need to sell you the necessity and functionality of a good quality belt in your wardrobe. When wearing formals, you may want to match the belt and shoe colors, whereas you have a lot of scope for experimenting with colors and textures when pairing a belt with a casual outfit.
This reversible belt has black and antique coffee shade on alternate sides
It's made of 100% leather with a clamp closure 
The removable buckle is helpful to cut and fit the strap to your right size 
Tip: Web belts are a great choice for men's style accessories to round up a casual evening look.
Related Reading: Modern Wedding Suits For Groom – 25 Ideas
11. Dress socks are essential 
If you are ready to invest in quality fashion accessories for men, especially shoes and sneakers, it only makes sense that you top it up with pleasant-looking socks. Shades of black and navy blue are better choices for dress socks. 
These socks are made of 100% bamboo fiber using an eco-friendly manufacturing process
They are apt for daily use with good moisture-wicking power
You can safely wash them in a machine 
Tip: A few things to look into while buying socks are – the wicking capacity, padding and of course color, material and fit.
12. Wholecut Oxford dress shoes 
Believe it or not, shoes are just as important as your clothes in making a favorable first impression, if not more. If you show up at a party or date in age-old tattered sandals, you are bound to draw some negative attention. 
So a pair of Oxford or Brogue or Derby dress shoes are must-have accessories for guys. 
This pair of Oxford shoes is made of 100% genuine cowhide leather
The design is sleek with fine sewing and seamless color transition
The rubber sole and soft linings help your feet breathe inside 
Tip: To create more versatile looks with suits, chinos, or jeans as well, select any brown shade on a darker tone.
13. Count sneakers as cool men's accessories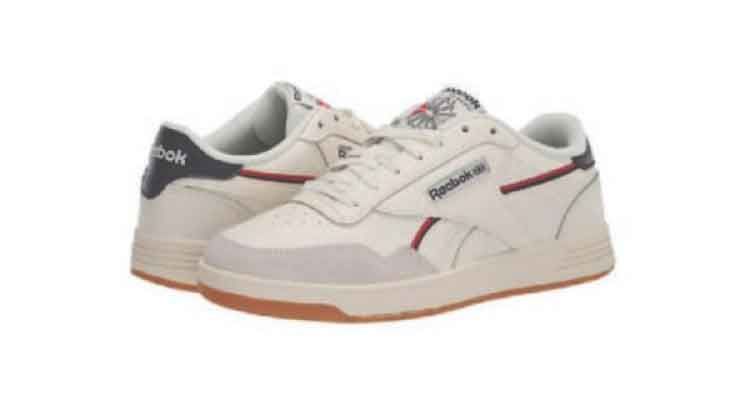 We have talked extensively about dressy and formal accessories for guys. But what about the choice of footwear for a day out with friends or a daytime coffee date? This is where white sneakers jump to the rescue. Style denim or chino with a pair of ramp-dazzling sneakers on a bright sunny day!
These sneakers by Reebok has a funky outlook
There are stripes and patches of vector navy and red on a chalk colored base 
They have a rubber sole with a low-top design pattern 
Tip: With the color, white comes the responsibility of keeping them neat and intact. Even little mud stains can ruin your whole attire. 
Related Reading: 25 Unique 1 Year Anniversary Gifts For Boyfriend [2022 Updated]
14. A go-to wallet 
Talk about classic and most common men's style accessories and wallets hit our minds in an instant. Brown or black leather wallets in a minimalistic design are perfect fits for any working professional. 
This bi-folded wallet is handcrafted from authentic leather and enhanced with fine lining
It comes with a transparent ID window, a currency pocket and 6 cardholders
This wallet is equipped with RFID technology to save you from digital theft
Tip: The quality and condition of the wallet you carry play a significant role in the impression you leave on others. It's better to chuck the old one when it starts wearing off.
15. Dopp kits are an absolute necessity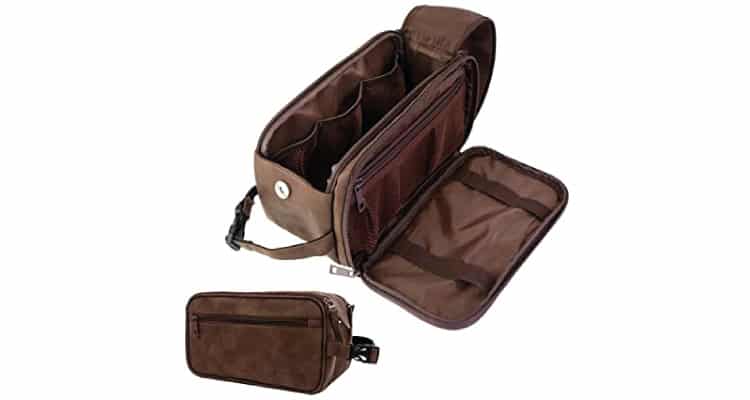 Now is the time to stop using a zip lock bag for your travel toiletries and get yourself a highly organized Dopp kit. You will agree that it is one of the best accessories for men when you experience how a Dopp kit can simplify your life. 
This kit contains sufficient space and several compartments for all hygiene and cosmetic products 
The outside pocket has elastic straps to hold emergency items like toothbrushes and razor
It is easy to unzip and access the main compartment and clasped to any luggage with the buckle in the handle 
Tip: Three top qualities of an excellent Dopp kit are portability, easily accessible pockets and water resistance.
So, tell me, didn't we just open a new door to men's fashion? Bring out your checklist and tally how many of these do you own right now. Now that you have the complete lowdown on the best accessories for men, shop and pair them wisely with the right set of clothes and as you see the result, you will thank us later!
FAQs
1. What's trending in men's accessories?
If you want to alter your fashion game, you can absolutely begin the journey with our catalog of top 15 essential men's fashion accessories. Plus, you can throw a few more items into the list such as pocket knives, messenger bags, rings, silver chains, funky socks, loafers and baseball caps.
2. Should guys wear accessories?
I am pretty sure, by 2022 we have broken the myth that accessories and dressing up are girly things. Accessorizing makes a man look more gentleman-like, more confident and of course, dashing. The point to be noted here is that accessories are meant to be subtle yet bring a lot of power to your personality and attire. 
3. What accessories do girls like on guys?
Just in case you are not aware already, girls, in general, pay serious heed to the dressing sense of a guy from the very first meeting. So, if you intend to impress a special lady on a date this Saturday, you should know what girls like about men's fashion, for instance – sunglasses or bold eyeglasses, tie, watch, pocket squares, leather bracelets, cool cufflinks and decent shoes. 
40 Best Valentine's Day Gifts For Him | Gift Ideas For Boyfriend