Ladies, it's that time of the year again – V Day! It's time for you to shine in your husband's eyes brighter than the diamond ring he put on your finger by getting him the best gift. There are an umpteen number of things that make the best Valentine gift for a husband.
I know it's a hassle going out and stepping into n number of shops looking for the perfect gift for your husband. You can sit in the comfort of your own home and just read through this well-researched and very helpful piece detailing 28 romantic Valentine's Day gift ideas. We're sure you'll find the perfect Valentine gift ideas for your husband and surprise him in the best possible way. 
28 Best Online Valentine's Day Gifts For Husband
It doesn't matter how long you've been married to your husband. It's always sweet to let him know you love him. The age and stage of your marriage shouldn't come in the way of showering him with gifts. All of the gifts below are available on Amazon and you don't have to worry about going anywhere else to wrack your brain. Read the list below and find the perfect gift for your better-half.
Related Reading: 33 Best Valentine's Day Gifts For Her | Gift Ideas For Girlfriend
1. SoundBot Bluetooth Beanie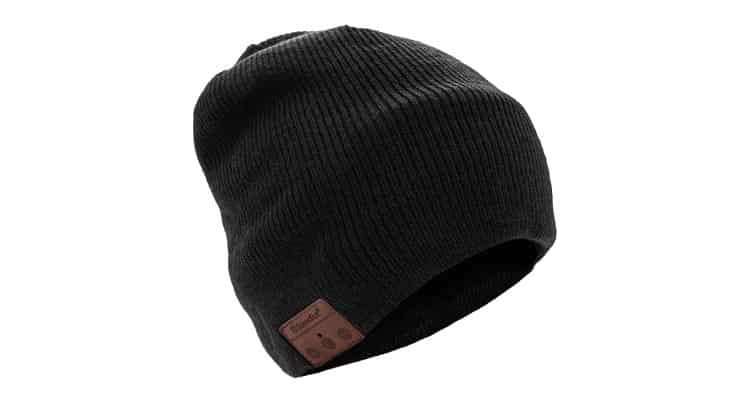 What do men like more than women? Music. I say this with confidence because my husband loves listening to music. He needs music to work, cook, relax and jog. What better gift to give your music-loving husband than a Bluetooth beanie that doubles up as a speaker that runs on Bluetooth? The answer is nothing.
Soft and comfortable. This SoundBot Beanie will provide maximum warmth
Stylish and one size fits all
Made of stretchable high quality knit material and can be connected via Bluetooth to your iPhone, iPad, Android devices and laptops
Wireless beanie provides enhanced music and delivers high performance stereo on loudspeaker
2. Yootech wireless charger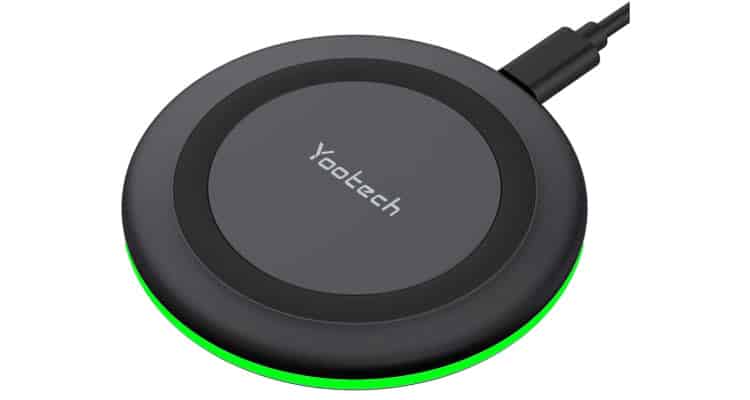 This gift is cost-friendly and affordable for everyone. If you are looking to buy something useful because hubby dearest is a practical man, then this wireless charger will be the best Valentine gift for husband. This gift will ensure there won't be messy wires lying about the night stand all the time. And the icing on the cake is this wireless charger doesn't come with a bright light that will keep you both up all night.
Yootech's wireless charger has three charging modes available for different phones; one for iPhone, the other for Samsung and another for Google Pixel
You can charge your AirPods as well
Sleep friendly as it doesn't blink while charging. The light will turn on for just 3 seconds when you connect it
Designed in a user-friendly and safe manner with exclusive multifunctional intelligent protect technology 
3. BOND TOUCH long distance pair bracelets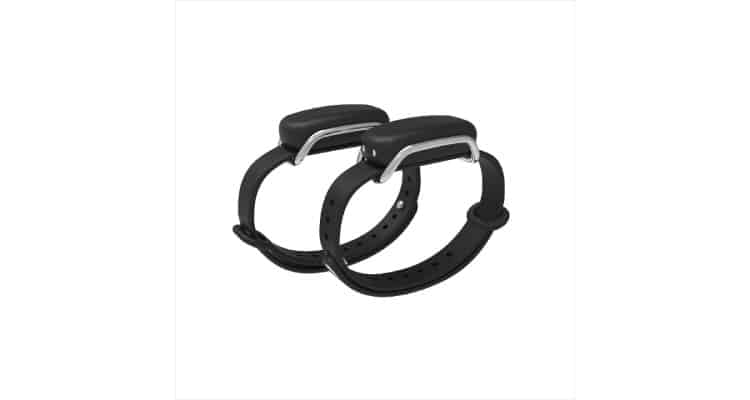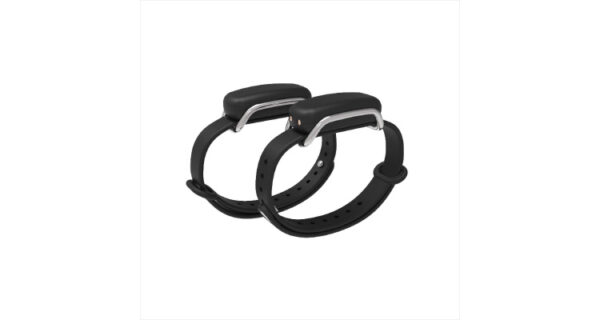 These long distance connection bracelets are so thoughtful and sweet that it will melt your husband into a puddle. These pair of bracelets will always keep you both connected even if you two are miles apart. And you know what makes this the best Valentine gift for husband? It mimics the natural vibration of your husband's touch. 
You can share your status with your husband by downloading the Bond Touch App on App Store or Google Play 
Has an in-built private chat for you and him which is encrypted and secure so your intimate moments are safe
Comes with customizable straps and swap accessories
You will get two bracelets with a silver loop and two USB chargers 
4. Date night naughty card game
Looking to have a deep conversation with your husband followed by a post dinner romp in the sack? This Humor U, Know U, and Entice U card game for couples will make the night fun and enticing. 
Has 160 questions and challenges to promote interesting and fun conversations
Humor has 40 cards which is sure to leave you two in splits as you learn hilarious details about each other
Know U will lead to deeper and more meaningful conversations with your partner. It has 80 cards
Entice U has 40 cards to spice up your marriage with kinky dares
Related Reading: 40 Best Valentine's Day Gifts For Him | Gift Ideas For Boyfriend
5. Engraved wooden docking station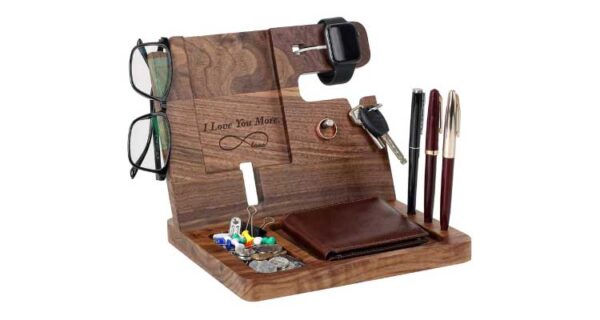 Aren't we all tired of our husbands screaming our names every morning while trying to collect everything they need before heading to the office? I really am. This engraved wooden docking station will keep your husband's stuff organized without you having to clean his mess every day. 
Crafted with premium material using resistant strong ebony wood. From phone to pen slots to wallet placements, these docking stations have everything your husband will need to keep his things in an organized manner
Varnish finish ensures high quality and durability. Its stylish design is aesthetically pleasing
Lightweight, versatile and easy to assemble
You can engrave anything on the docking station. Be it his name or words or any specific date or words of love
6. Colsen table top fire pit
Still looking for Valentine gift ideas for husband? This Colsen Tabletop Portable Fire Pit will be great for dinner dates, because dinner by campfire trumps candlelight dinner any day. Bring a modern, illumining and sumptuous touch to your dinner dates with this portable fire pit.
Portable, smokeless and odorless; suitable for any place in your home
Use a clean burning fuel. Do not use Bio Fuel as it will not work
Use 70% or 91% Isopropyl alcohol as fuel 
Flame will last for about 40-50 minutes depending upon the temperature and climate 
7. Cocktail shaker set
I know by now you must have made plans for V-night. But hear me out. Your husband comes home from a hectic day. He's tired. You surprise him with this cocktail shaker set. He makes you both cocktails and you spend the rest of the night drinking and having fun. Doesn't that sound like a romantic thing to do on Valentine's Day? Go ahead and buy this gift for deliciously boozy nights ahead.
Has 19 pieces and this one set is sure to meet all your bartending needs
Consists of shaker tins, pourers, double measuring cups, among other things 
Also comes with an exclusive recipe guide which will make it easier for anyone to make lip-smacking cocktails
Made up of premium 304 stainless steel material. They are leak-proof and resistant to scratches
8. Back and neck massager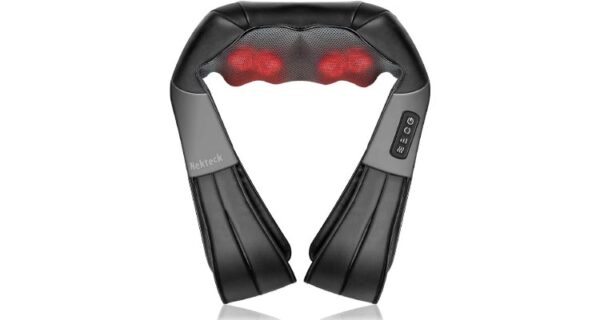 Want your husband to relax and let loose? This back and neck massager will do just that. It's a massager on the go. He can use it at home or at his workplace. Give the best Valentine gift for husband and watch his stress melt away like ice in the desert. 
Has eight powerful, deep Shiatsu kneading massage nodes and comes with adjustable intensity 
Has three speed strength level which you can use to adjust the pressure according to your liking
Has an ultra-soft fabric which provides a soft surface
Made up of high quality premium PU leather and breathable mesh fabric which makes the massager durable 
Related Reading: 5 Valentine's Day Outfit Ideas For A Perfect Date
9. YETI Rambler 20 oz tumbler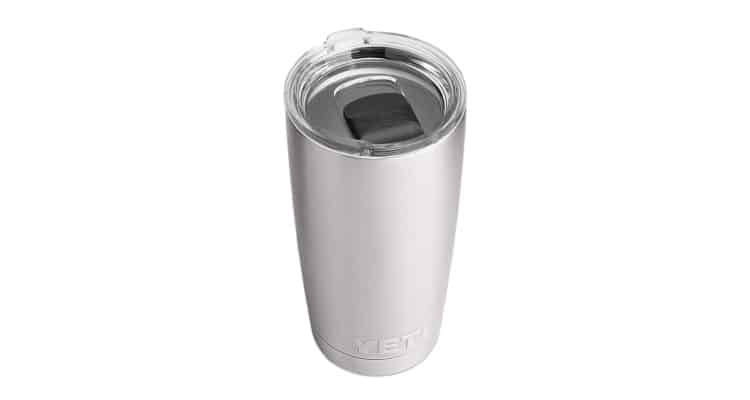 We humans need our coffee to begin the day on a fresh and positive note. Brighten your husband's mornings by pouring him hot coffee in this stylish tumbler. YETI manufactures not only tumblers but also mugs and jugs that will keep your drinks hot or cold.
Ramblers are BPA free and dishwasher safe
They come with MagSlider Lids which won't allow your beverage to spill
Made up of 18/8 stainless steel making them puncture-resistant and rust-resistant
Will keep your drink hot till the last sip owing to its double-wall, vacuum insulation feature
10. NFL 3 piece BBQ grill set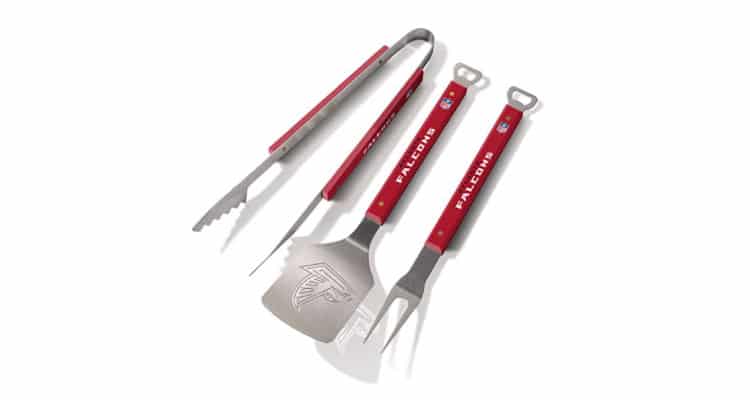 If your husband loves sports and football then buy him this BBQ grill set right away – he'll really appreciate it. He'll want to take out this grill set whenever there's an NFL match going on and he and his boys are having a football and food fiesta. Definitely one of the hotter V day gifts for husband.
Heavy-duty stainless steel in a unique laser-cut design 
You can select which team you want and the composite handles will be of that team 
Comes with 2 long-lasting, bottle openers 
Comes with the stamp of their officially-licensed logo
11. WOWBOX Duffel bag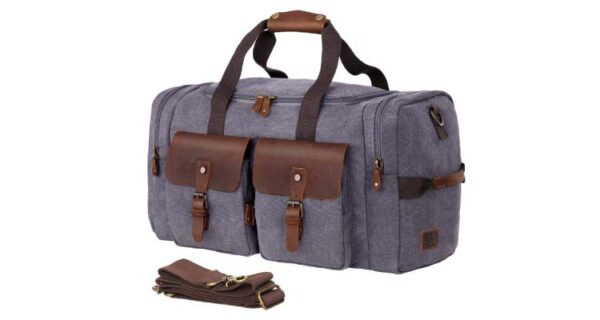 I agree this isn't a romantic gift, but it sure is a practical one. Let's say your husband has to go out of station for work or he goes out camping with his friends, he would definitely need this duffel bag to carry his things. 
Made up of sturdy thick canvas and genuine top cowhide leather 
Not just a fashionable must-have for men, but it also has compartments for shoes and laundry 
Zipped pockets come with magnetic clasps so you can have quick access to its inside contents
Water resistant and made of heavy-fury fabric which is good for water resistance 
12. Gallaway leather desk pad
If your husband has been taking meetings from odd spaces, then give him this leather pad that will allow him to have a designated and sophisticated work-from-home spot. This could turn out to be the best Valentine gift for husband.
Protects the desk from spillage, scratches and stains. Leather is easy to clean 
Made of quality materials using PU leather and a suede bottom for extra grip to prevent the desk pad from sliding
PU leather provides a smooth surface and makes it perfect for using a mouse. 
Comes in a matte black gift package and provides a lifetime replacement warranty 
13. Whiskey glass set
Up your gifting game this Valentine's Day by giving your husband these regal whiskey glasses and skate table coasters by Royal Reserve. Men love whiskey and these glasses will bring a smile to his lips whenever he's taking a sip from them, because they'll remind him of you.
Comes with 2 crystal glasses, 2 stone coasters, 8 whiskey stones and a tong
Also comes with cocktail recipe cards
These elegant looking glasses are lead free and a true whiskey lover's delight
14. Whiskey decanter globe set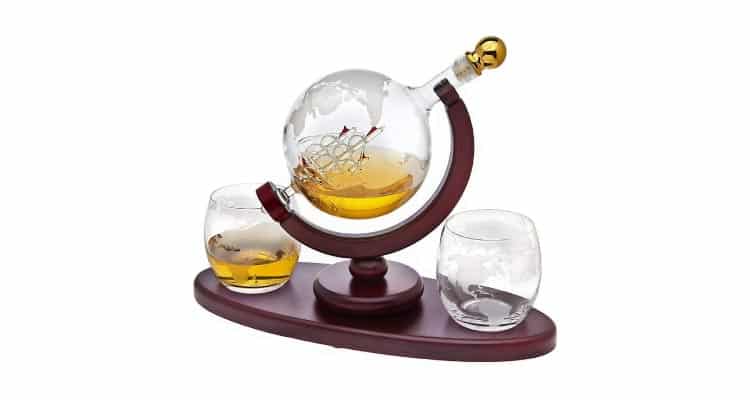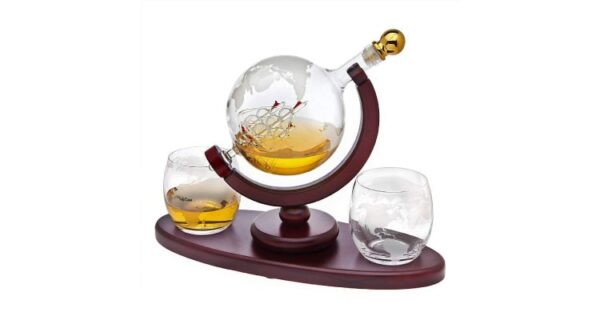 This globe shaped whiskey decanter set is a treat for sore eyes. It looks so royal and elegant that it'll leave your husband mesmerized. Godinger specializes in handcrafted silver, crystal, glass and metal giftware. They are available at all major retailers across US and Canada.
This whiskey decanter dispenser is hand blown featuring an etched globe design and an antique ship
It comes with two matching, globe designed, whiskey glasses which are fitted onto the mahogany tray
They are lead free with a capacity of 850ml and the glasses hold 300ml
Brilliantly clear, handmade and can also be used to serve water, juice or other beverages
Related Reading: 20 Simple And Easy Ways To Be Romantic
15. Personalized wooden keepsake box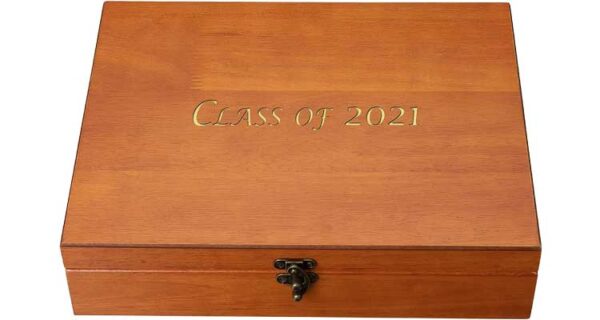 Personalized gifts always add that special, thoughtful touch. Because you put a lot of time and thought into buying the gift, it shows how much you care for someone. And that is exactly what your husband needs. More than the gift, it's the thought you put into it that will make the best Valentine gift for husband.
Customize it the way you want. Engrave his name or your anniversary date or anything else that has a personal significance to you both
Choose from a list of fonts to have it engraved on the lid of the box
Purposely distressed to give an antique look. 
The treasure box is redwood stained with a unique brass latch to keep its contents safe
16. Coffee mug warmer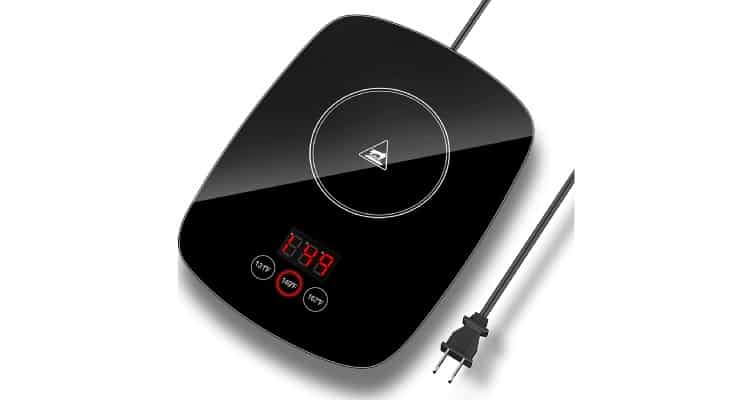 This mug warmer is small, stylish and as essential as coffee is in our lives. It's a mini size…almost like the size of an iPhone. Your boyfriend can take this to work and he won't have to drink cold beverages anymore. He can enjoy a warm cuppa anytime he wants.
Easy to use coffee mug warmer meets everyone's needs as it keeps coffee, milk, water and other beverages at a suitable temperature all day long
Comes with an automatic switch with heating and constant temperature function 
Has three temperature settings from warm to hot and reaches up to 167 degree Fahrenheit  
This cup warmer comes with an auto shut-off function after working 4 hours
17. Cufflinks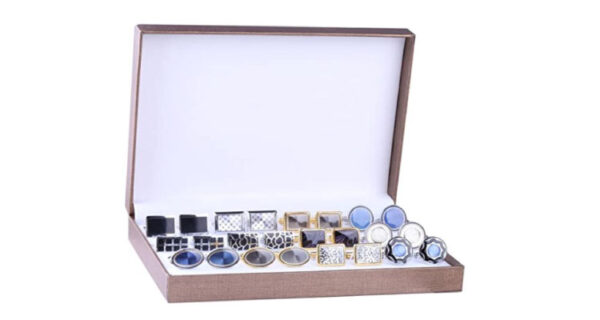 I find cufflinks to be a luxurious gift. They scream royalty. Just like your heart, he can wear your gift on his sleeves all day. How sweet is that? 
This is a mixed bag. It has 12 pairs of mixed, classy, high polished cufflinks
Comes in an elegant copper colored box with velvet insert and elastic to hold each of the cufflinks in place 
Brass rhodium plated and ob club back closure
A mélange of cufflinks suited for all occasions, from business affairs to formals
18. Smart water bottle by HidrateSpark
Hydration is important. Sometimes we are so engrossed in our daily work that we forget about our water intake. One of the best Valentine gifts for husband is to show him how much you care about him. HidrateSpark will track his water intake and the glow option will remind him to take a sip 
Has sensory technology which tracks water intake. It syncs your progress to their free hydration tracker app via Bluetooth
 Entire bottle lights up to remind you to drink water
Will glow either at regular intervals or when you are behind on your daily water goal
 You can choose from three lighting options and various colors
19. Fitbit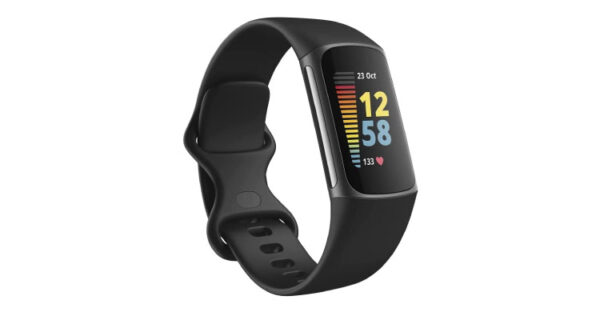 This comes under the expensive category, but hey, so is your husband's health. Your husband can optimize his workout routine by having a Fitbit around his wrist. Impress your husband by giving him this gift as it will track his health and will let you know if there is anything to worry about. 
Take steps to improve your levels with an on-wrist EDA sensor mindfulness session
Get a daily Stress Management Score showing your body's response to stress 
Check your real-time pace and distance without your phone using built-in GPS during outdoor activity, then look at a map of your workout route in the Fitbit app
Stay fit by tracking the calories you burn throughout the day
20. Fujifilm Instax mini 11 instant camera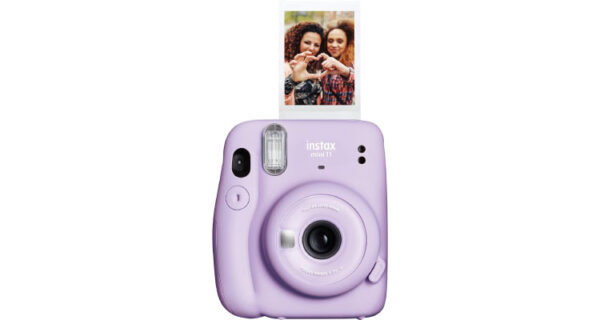 Still struggling with Valentine gift ideas for husband? Checkout this cute little instant camera. It is absolutely adorable. With its new Automatic Exposure function, you don't need to adjust a dial anymore to take photos based on your lighting. All you have to do is snap and shoot. Pull the front edge of the lens and take selfies with your husband.
Take selfies too with this instant camera's Selfie Mode. It comes with 2 – AA batteries 
Comes with two shutter button accessories and in five different colors
Has a slim body size and transparent ring lens
Can capture pictures in any environment, even in dark places or bright backgrounds
Related Reading: 20 Things To Make Your Boyfriend Happy And Feel Loved
21. Tie and pocket square gift set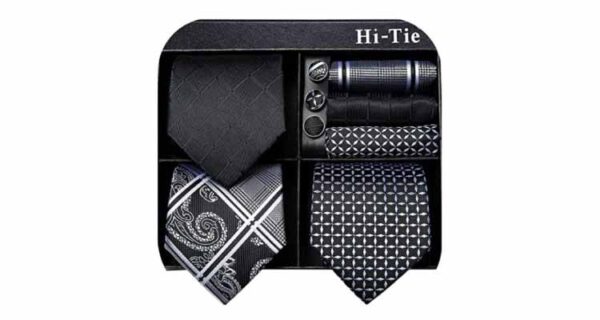 This is everything your husband will need to look nice and dapper every time he steps out of the house. If your husband is all about style and dressing up for the occasion, then this tie and o key square gift set might just be the best Valentine gift for husband.
Choose from two options – 3 piece gift set or 5 piece gift set
The patterns in both sets include paisley, floral, stripes and plaids
Comes in various colors. Pick the color that your husband will love the most
Necktie and pocket squares are made from silk. The stitching and threading is jacquard woven which assures durability and wearability
22. The Comfy oversized hoodie
This oversized hoodie was seen on the famous show, Shark Tank. This one size hoodie blanket fits all sizes and bodies, and is a must in everyone's closet. Your husband can carry it anywhere he wants. Be it for his trekking trips or when he has to travel for work.
Wearable blanket will keep your husband warm on cold days while working from home or just chilling in his room watching a show
Extremely comfortable and made up of luxury materials 
You can pull your legs inside to be completely covered up in a blanket 
One size fits people of all ages and sizes. You just need to pick a color your husband would like the most
Made of polyester fabric and it is easy to wash. Put it in the washing machine and then tumble dry on low 
23. Watch organizer box
It's no secret how much men love watches, probably more than women. He will need an organizer to keep all his watches properly. If your hubby has more than his fair share of timepieces, then this is definitely the best Valentine gift for husband . 
Constructed with solid wood construction and can hold 12 watches
Made of black PU Leather and has a display screen on the lid
Vintage design and fully lined in a gray 
Comes with an additional feature – a lock and key for extra security
24. Pocket watch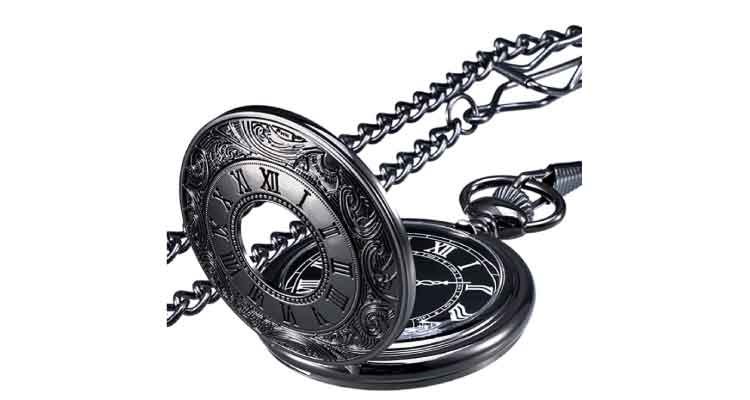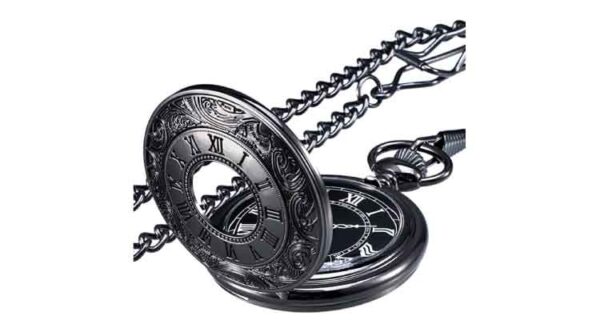 It's vintage, it's classic and it should be a part of every man's collectables. It's a stylish accessory, fit for a casual environment or formal occasion. What a memorable gift for the love of your life. Don't overthink it and just pick it up. This elegant timepiece is definitely amongst our top picks for best Valentine gift for husband.
This classic pocket watch comes with a roman numerals scale
Heavily engraved, both in the front and back, with exquisite patterns
Made up of alloy material. The dial is black with white roman numerals scale and pointers which makes it easy to read the time
Press the crown at the top of the watch and the front plate will open 
Related Reading: The Pickpocket's Valentine's Day Surprise
25. Leather AirPods case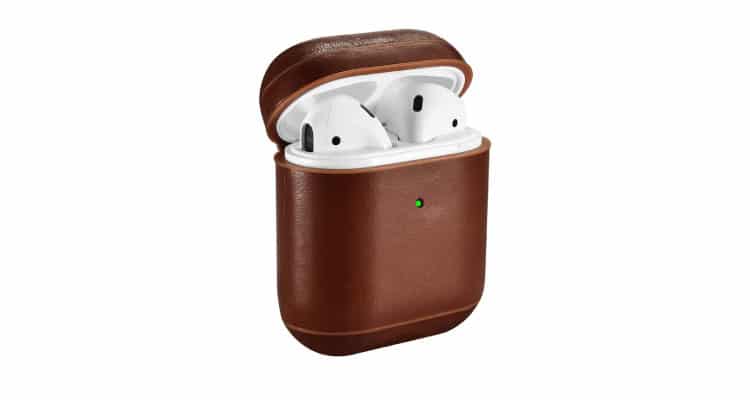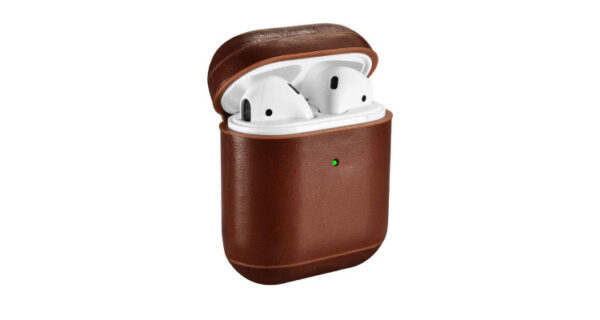 To protect your husband's AirPods and make them look stylish at the same time, get him this leather case which has an LED visible front and comes with a wireless charging cover. It has a delicate design and is easy to install.
Made of premium genuine leather which makes the texture of the product unique
Comes with a 360°protection for your AirPods Charging Case
You don't have to worry about scratches, dirt, shocks and other daily damages
The leather case doesn't affect the opening angle of the AirPods case, thus ensuring easy put-in and take out of the charging case
26. Panasonic LUMIX S5 Full Frame Mirrorless Camera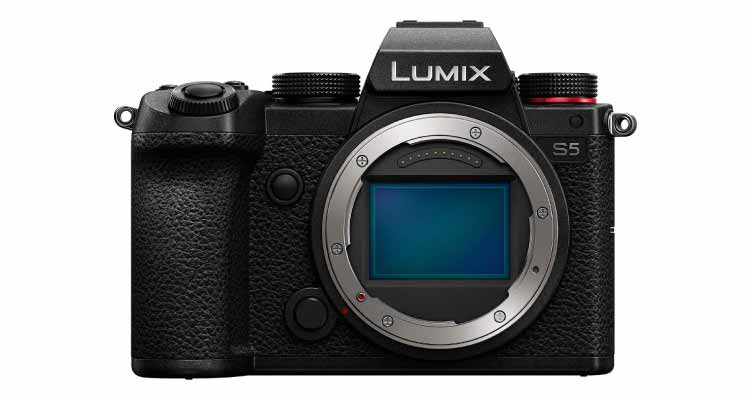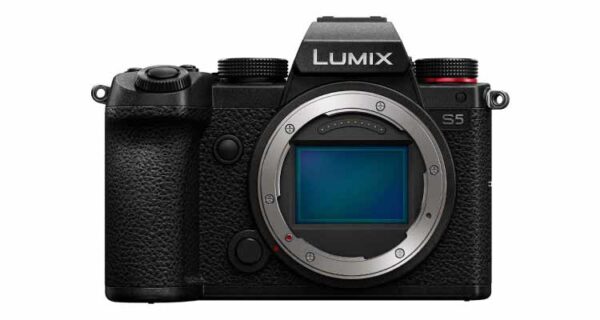 If money isn't an object, then this gift will really make your husband happy. If photography is his passion and he loves capturing memories, then this gift will light up his life. Panasonic is a household name for all appliances and consumer electronics. 
Lightweight, well-rounded and sleek
Vivid photo and video quality that's sure to leave your husband delighted
Comes with a Slow Motion option as well
Improved, high-precision autofocus and powerful image stabilization
27. Key and mail holder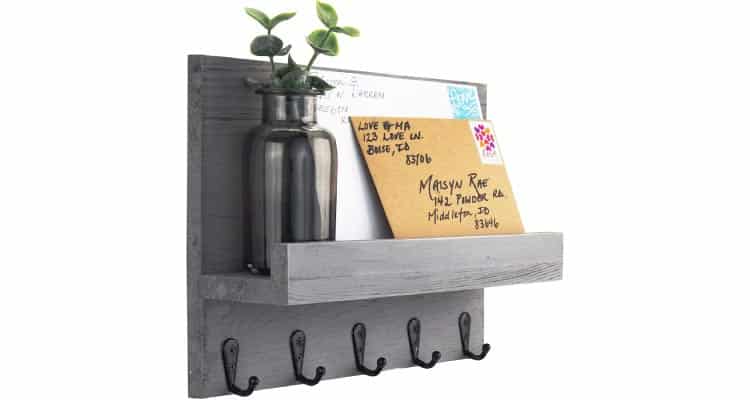 Once your husband starts to hang his keys in an organized fashion, he won't have to look for them under the sofa. He won't deal with any annoying jingling in his pockets. Adding to the beauty of your home, this unique key and mail holder can be the perfect fit in any corner. 
Made of beautiful pine wood in a rustic gray color, the m wall key hanger's height is 7.3". width: 10" depth: 2.8" 
It has a beautiful farmhouse decor key hook and is a real eye-catcher 
Comes with an easy Installation process. The package includes all necessary mounting hardware, including screws and dowels
A versatile storage for mail and keys. This wall key holder can not only store your house and car keys, but also all other essentials such as sunglasses, wallet and more.
28. 12 in 1 beard grooming kit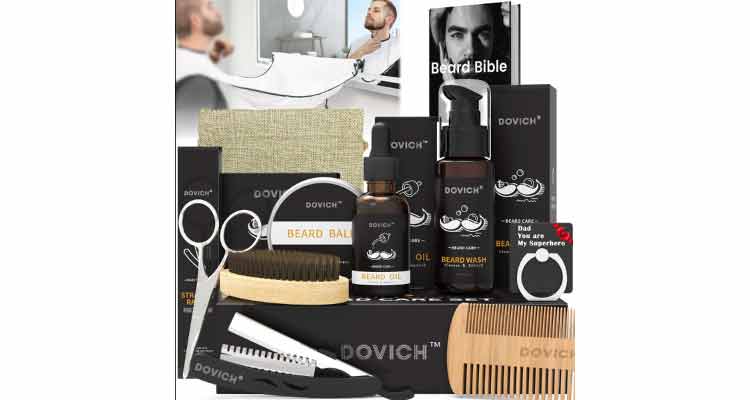 Men love to take care of their beards. Gift your husband this well-packed beard grooming kit. Each beard product is individually boxed and bagged inside. It is without a doubt the best Valentine gift for husband.  
This is a 12-in-1 beard care kit which includes beard wash, oil, razor and other useful items, essential to take care of men's beards 
From organic beard oil to beard balm, everything you need for beard care is included
Fragrance free beard wash, beard oil and beard wax
They come with Vitamin E and Aloe Vera which aid in healthy beard growth and management. They also soften your beard and provide additional shine.
With that we come to the end of our comprehensive list of valentine gifts for husband romantic, sweet, practical and what have you. So, what are you waiting for? Tap in on any of these Valentine's present for husband and make him smile the biggest smile ever! 
FAQs
1. What are romantic gifts for husband?
Anything that comes straight from the heart is romantic. It can be anything…from something as simple as a scented candle to something pricey and extraordinary like a BBQ griller, anything can make for a romantic gift. As long as the gift is well thought out and suits your husband's tastes and personality, any gift can be romantic and thoughtful. 
2. What surprises can be given to the husband on Valentine's Day?
Think of the things he likes, his interests and all the things that put a smile on his face. You can just put on your little black dress and cook his favorite meal to surprise him. Make a mix tape of all the songs he loves. Or get a card and write a poem. Nothing can go wrong with poetry. It's one of the most intense forms of expression ever. 
3. Do married couples celebrate Valentine's Day?
Of course married couples celebrate Valentine's Day. Why shouldn't they? If you are one such couple that doesn't celebrate, I urge you to try once. And for others, everyday should be celebrated with love and warmth. Treat your spouse with so much love that they forget all the other worries of the world.
15 At-Home Date Night Ideas For Couples – Romantic Date Ideas