When we talk about the ill-effects of addiction, physical and psychological ramifications of substance abuse remain a key focus. However, such dependencies impact every aspect of a person's life, including their ability to form and sustain relationships. Slowly but surely drug addiction affects relationships and eventually takes a toll on them.
A person struggling with addictions struggles to foster respect, trust, honesty – all of which are the cornerstones of a well-rounded relationship. An addict's prime focus in life becomes figuring out where and how to get their next fix. Naturally, this leads to feelings of anger, resentment, hurt and betrayal.
Related Reading: Living With An Alcoholic What You Should And Should Not Do!
How Drug Addiction Affects Relationships?
It is important to address the question of how drug addiction affects relationships because the problem of substance use is becoming more and more rampant by the day. According to a report released by the Indian Ministry of Social Justice, 5.7 crore people in India are addicted to alcohol, 72 lakh to cannabis, 77 lakh to opioids and 22 lakh to inhalants. According to NCBI, 10.3 per cent of the total adult population in the US struggles with drug use disorders at some point.
That is a few million people incapable of maintaining healthy relationships. A few million partners experiencing the grim reality of substance abuse and relationships first hand.
Acknowledging that drug abuse and addiction can take a toll on relationships is the first step toward reclaiming control of your life. So, if you or anyone close to you is entangled in such a mess, understanding how drug addiction affects relationships becomes imperative. Here are 5 key manifestations of drugs and its devastating effects on relationships:
Related reading: A Husband Sober After 17 Years Of Alcoholism. Can The Wife Trust Him?
1. Drug addiction leads to trust issues in the relationship
Addiction is typically a gradual process. You try a substance for the sake of experimenting, then you go back to it because it makes you feel good. The person denies being hooked to a vice for a long time. They keep telling themselves and their loved ones that they can stop whenever they want. The reality is quite the contrary.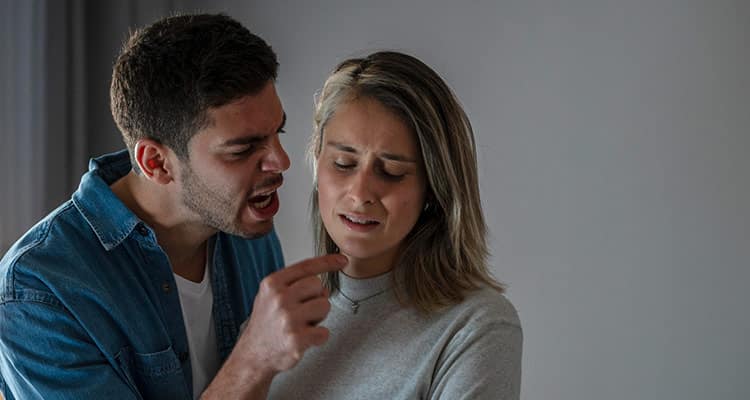 As addiction grows stronger, the person starts lying to their partner and their family to cover their dependency. From erratic behaviour patterns to sudden disappearances and discrepancies in finances, the signs of drug addiction become apparent and the person tries to cover them up with lies. To a partner, it can feel like a never-ending string of untruthful excuses. Seeds of distrust and discord are sown in the relationship.
Once trust takes a hit, the rest can unravel pretty quickly.
The tricky part about trust issues in a relationship with an addict is that their partner or family may find it hard to believe them even when they're trying to kick the habit and are in recovery. This can be a huge setback for the addict. They can use it as an excuse to fall back on their old habits. It sets a vicious circle in motion.
Related reading: Rejected By Her Alcoholic Father Because I Was An Addict Too
2. Drug addiction can trigger codependency
Another way Drug abuse and addiction can take a toll on relationships is when codependency creeps in into the equation between two partners. Some of the key traits of a codependent person are: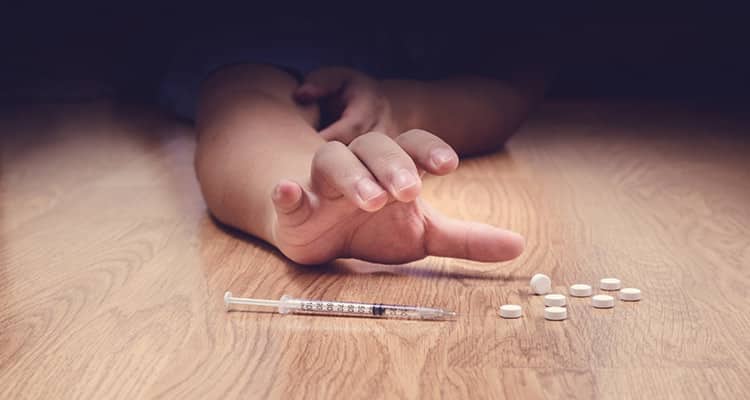 Controlling the other's behaviour out of the conviction that the person isn't capable of making sound life choices
Struggling with love self-esteem
Focussing solely on their partner
Making their own needs subservient to their partner's wants and desires for the sake of harmony in the relationship.
Being acutely aware of emotional changes their partner is going through
Staying committed to the relationship even if there is no reciprocation
If you've ever wondered how does addiction affect daily life, look for these signs of codependency in your behaviour. Addiction does not just change the personality of the addict but also of those close to them. As these codependent tendencies become stronger, you begin to need the addict in your life as much as they need you.
Playing the martyr becomes your 'addiction' of sorts. When this begins to happen, you're already too deep into the mess that is substance abuse and relationships. You need to take a step back and allow some space in the relationship so that you can break free from this compelling need to care for the addict in your life and they can get the right help they need to bounce back.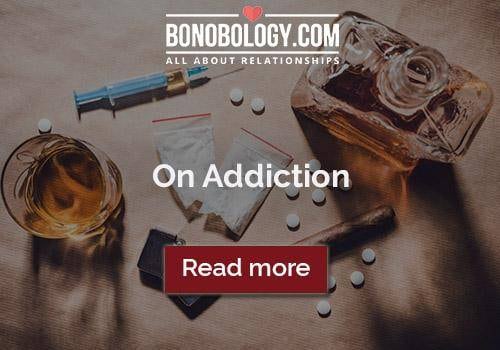 3. Enabling behaviour worsens drug addiction
Nothing brings out drugs and its devastating effects on relationships better than a partner inadvertently enabling an addict's behaviour. This tendency is most common in codependent people.
Enabling behaviour essentially means that a partner or loved one in encouraging an addict to continue using drugs, most of the times unwittingly. A person becomes so overwhelmed with the idea of dealing with addiction in their relationship that they resort to behaviour patterns that encourage their partner to continue using. Some of the common examples of enabling behaviour are:
Denying that your partner has an addiction problem
Making excuses for their drug use
Hiding their drug problem from the world
Not addressing this key issue in the relationship for the sake of keeping the peace
Not acknowledging own feelings of emotional distress due to the drug problem
Putting up with an addict in the hope that things will improve on their own
Controlling the addicted partner's life because you think they're incapable of making sound decisions
Drug addiction can turn relationships into a deep mess, where it is difficult to ascertain who is the victim and who the culprit. If you're in such a relationship, the best course of action always is to seek professional help. While the addict focuses on being clean, their partner must work on their mental well-being.
Related Reading: Crimes Of Passion – When Anger Takes Over The Mind!
4. Drug addiction can lead to abuse
How does drug addiction affect a person family and society? The answer to this question can be found in violent tendencies exhibited by addicts. When drug addiction affects relationships, the risk of anger and violence becoming constant concerns is very real. A study reveals that in the US one woman is beaten every 30 seconds, and in nearly half the cases, the perpetrators are addicts.
A person with a substance abuse problem is likely to experience high degrees of frustration when their partners try to intervene or pressure them into seeking help.
This can lead to aggression, which may take dangerous overtones. Additionally, certain substances such as cocaine, crystal meth, MDMA, prescription drugs such as Ritalin, steroids and alcohol are known to fuel anger and violent tendencies in users.
If you're suffering domestic violence or physical abuse in your relationship with an addict, know that you can seek help by reaching out to the domestic violence helpline.
Related Reading: How I Dumped My Alcoholic Husband And Got My Dignity Back
5. Drug addiction is linked to sexual dissatisfaction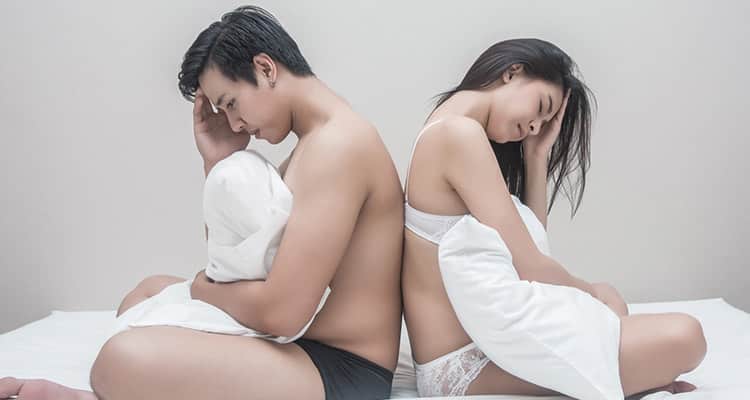 A study carried out in 2013 established a direct link between drug use and sexual dysfunction, owing to factors such as impotency, decreased libido and erectile dysfunction. Besides, addiction to drugs can adversely impact fertility in both men and women.
Drug addiction can push people into isolation, rendering them incapable of engaging in healthy intimate relationships. In a relationship already marred with lack of trust, codependency, and perhaps violence, absence of satisfying sex life can be the final nail in the coffin. This can push two people further apart, making their difference irreconcilable and the relationship toxic. Drug abuse and addiction can take a toll on relationships in ways that the damage may often be too massive to contain and begins to affect both the partners on an individual level.
Long story short, it is undeniable that drug addiction affects relationships. If you or your partner struggle with substance abuse, you can seek help from the National Drug Helpline or enrol in a rehab centre near you.