Being married is not an easy thing to do – and it can become even more difficult – especially when you're not on the same page with your partner. When we say being on the same page, we mean not just emotionally or mentally, but also physically. It can get very frustrating for a married couple to be with each other if either person is not interested in the other, especially physically. What to do when your husband doesn't want you sexually?
Losing interest in sex can be harmful for a relationship – and when your husband begins to dim his signs of physical interest in you, it can be quite perturbing.
Related Reading: Why Has My Husband Lost Interest In Me Sexually?
Has your husband not initiated sex with you for a while? Has that while gone into some days, weeks and even months? Are you thinking that he's not attracted to you anymore? It must be making you crazy thinking what's gone wrong in your relationship.
Sometimes, even talking to your partner about stuff like this can become difficult, especially when you find it hard to even talk about simple things.
What Should You Do When Your Husband Is Not Interested In Sex?
Sexual intimacy goes through its stages and when two people have been together for a while you tend to feel settled and comfortable around each other. However, it's not normal for your husband to not want you at all.
Sometimes, due to certain factors and reasons, maybe the intimacy has taken a backseat – but you have a right to know why. Be aware that this has nothing to do with you – it's a question of both of you and the relationship.
1. Understand that priorities are changing
A lack of sexual intimacy can arise when people's priorities change. Sometimes, long-term relationships lead to having kids, getting a house, managing finances and family members, or just figuring your career out.
These can be strong reasons as to why your husband doesn't engage with you sexually – these factors can also lead to stress, thereby leading to lack of attention on you, physically.
But the key here, is to communicate clearly with your husband and tell him that even though priorities are different, you are on the same page. Showing a little support can perhaps alter the way he looks at you, physically and get him back in the mood.
Related Reading: Sexual Compatibility – Meaning, Importance And Signs
2. He could be having medical issues
It could be that your husband is afraid of talking about something that is perturbing his body – and thus doesn't want to engage in something physical with you, for fear of not being able to perform.
An underlying medical condition like erectile dysfunction can sometimes make men avoid sex, or even talking about sex, altogether. However, if there is something bothering a man physically, then you need to give him the comfort of talking about it, so you can treat and diagnose and come up with a solution together.
In addition, remember that sex can also have many different ways and forms – so it doesn't have to be only penetrative in nature. You can enjoy intimacy in many ways. Once the condition or issue has been addressed, your husband may find it easier to be with you.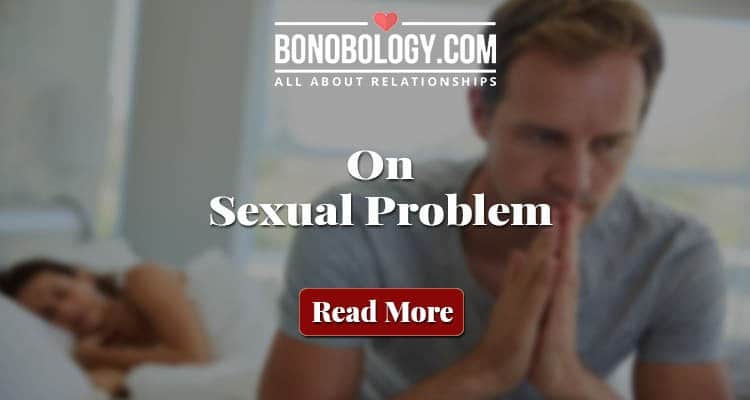 3. Sexless marriages are common
People can get so used to each other, being with each other for so long, that the relationship turns purely platonic.
This means that you are completely comfortable being in each other's space, and that's it. Sexless marriages without cheating are common.
You're best friends with each other, however the erotic aura of the relationship has taken a back seat. Maybe it's time to address this? Get your husband in the mood – do something that he likes, perhaps role play or a little mood lighting?
When things are feeling stagnant, it's up to you to take control and change it a bit so that the both of you feel interested. Maybe take up a class and do something new together? Discovering new things can bring about a newness in the relationship.
Related Reading: Sex Games A Couple Should Play
4. Stress is the issue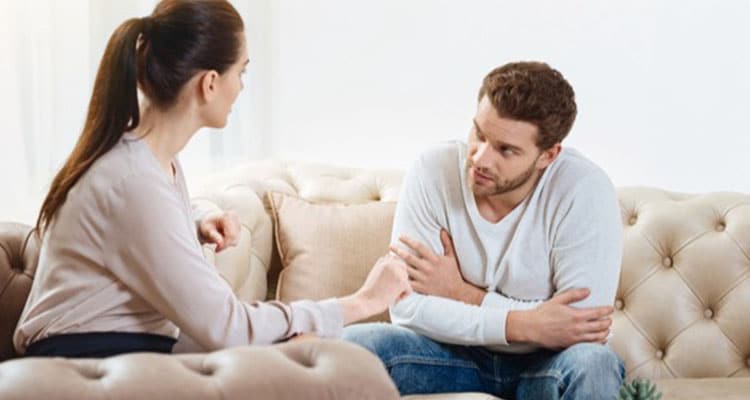 Your husband could be suffering from massive bouts of internal stress – even if he doesn't show it and you have no idea he's going through something. The only thing to do here, is to sit and talk about things.
Give him the comfort and support that you are there for him. Make him believe that you will not judge him or be condescending about how he's feeling.
This will enable him to talk to you – once you guys are able to address what the problem is and where the stress points are, you will be able to battle it out as a team. Practise effective communication and then there will be time to get into the mood and get in bed.
5. You should take the lead
Sometimes, it can so happen that your husband may not be comfortable talking about or initiating sex or sex talk. It's not that he's not into it, it's probably just that he's uncomfortable.
In the beginning, things are usually rosy and happy, so don't compare your relationship to what it was at the start and feel bad. It's not that the man has to always be responsible for initiating the erotic talk or get the mood in bed. Some guy don't like to take charge in the bedroom in that case you can show him the way.
There are things men like in bed and you can surely initiate a steamy session and see how they react. Look at the reasons that's causing his lack of interest in the relationship or in sex and address those issues. Instead of thinking why your husband doesn't want you sexually, think of what you can do to ease out the issues he is facing.
FAQs
1. What do I do if my husband always has a low sex drive?
Decrease in a person's sex drive over a course of time is a very normal thing – so don't beat yourself about it. It could be because of various causes, maybe it's hormonal or maybe it's because he's stressed, or he's unable to give your relationship much thought. Whatever the cause may be, get him to talk about it and address it.
2. My husband is not very interested in sex, even when we are on a holiday. Could my husband just be less sexual?
Whether you believe it or not, some people are just not that sexual. It's not just men, there are many women who are just less sexual as well. It's not that there's anything wrong with them, but maybe you need to spend a little time understanding what they like, what they want or how they can be more interested in bed.