Arati Aunty had been a true homemaker throughout her life. When she married Brijesh Uncle, he was a clerk in the Indian Army with a paltry salary of Rs 700. But the way she managed all the bills and took care of all the responsibilities left everyone in awe. Brijesh uncle was in the army for 35 years, won a number of medals and retired a few years back. Their daughter Vaani was married and son Barun was an electrical engineer. The family was content with the pension that Brijesh Uncle received.
Related reading: What is it like to be a soldier's wife… #MyStory
Things were going smoothly till the day they received the grand news. Vaani was pregnant. After 26 long years, the family was about to have a new member. Arati Aunty had vowed that she would gift a diamond necklace to her daughter for Godh-bharai, and her search led her to one worth Rs 55000 – a bit ambitious considering their circumstances. It was going to be the first time in 29 years of matrimony that she'd ask her husband for something and she thought he would agree, especially since it was for their daughter.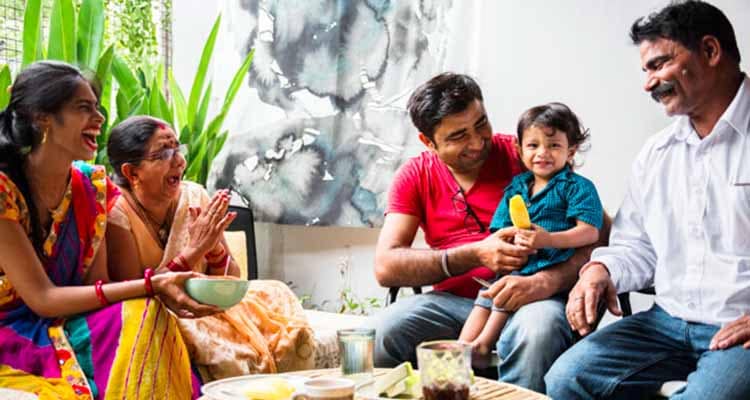 But to her shock, he refused. Aunty demanded to know why. After all, their peers lived much more grandly than they did with the same pension.
She had known that her husband did not account for a quarter of his salary and now his pension. Till now, no one had questioned him. She became suspicious.
She demanded that he explain. Uncle did not answer her, so Aunty decided to find out on her own.
She opened the locker and started examining all papers related to investments and property. But she found nothing there. She found some old letters that all said almost the same thing: "Got your money, thank you. May God bless you and your family."
Related reading: My husband had an affair, but it's me who can't forget
With this evidence, she prepared to go to the address on the envelope and find out who the sender of these letters was. Her son accompanied her.
After four hours on a bus from Kolkata they finally reached their destination – Bongaon, almost at the India-Bangladesh border, where the only demarcation between the two nations was a series of metal strings. People didn't need any passport or visa to travel to each other's land.
They asked for directions and were shown the way to Amina and Mustafa miya's hut.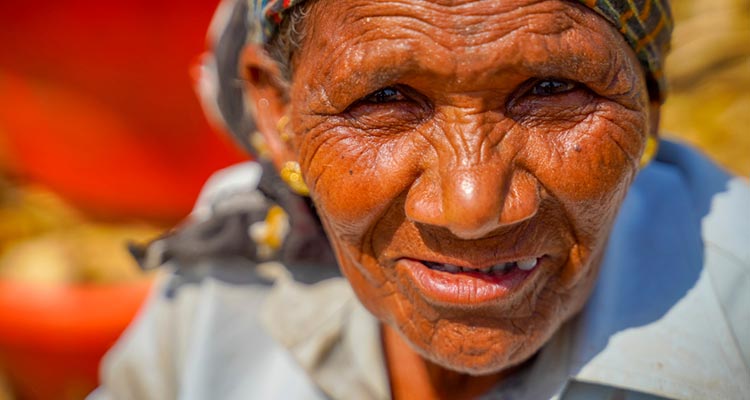 "Who are you people, what do you want from me?" asked Amina, who was an old lady. Arati Aunty extended one of the letters to her, saying, "You wrote these letters to my husband. I don't recognise you. Are you a distant relative?"
The woman fell at Arati Aunty's feet and her husband got a clean chair from the house to make her comfortable.
"We are not his relatives. He is God to us," said the man, who had a cataract in his right eye.
"Sorry, but what does that mean?"
"Oh! It happened during the 1971 war when we came to India as refugees." Amina's 17-year-old son had been herding cattle in the pastures when a stray bullet killed him. She took her son's body to the nearby Indian Army camp where she found a man writing in a notebook. She demanded that justice be done, as this had been her only son.
The man had no reply. He simply apologised and promised that though he could not compensate for the boy's death, he would always be accountable for their loss. Amina's husband said, "And for the last 38 years, he has unswervingly supported my family financially. Wherever he was, his money order never failed to reach us on the 5th of every month. My wife's tumour operation, my cataract treatment are all because of him. Didimoni, your husband is a farishta. Today I have got the opportunity to see you, please give me a chance to serve you with the best I have."
Both the mother and son were overwhelmed with joy. As Barun and she walked back, Aunty said with a heavy voice, "I had set out thinking I would find some guilty secret that your father was trying to hide from us. But I realise that all along, I had the greatest treasure on earth in him."