Despite the fact that we read about how the world is becoming more accepting of people of all shapes and sizes, BBWs and large men still face difficulties in their romantic lives. Like it or not, the world has still not been able to get over the traditional ideas of beauty. When you get tired of the shady websites driven by kinks and lust, BBW dating sites can come to your rescue.
While Tinder and Bumble work well for some people, the "traditional" definition of beauty still takes precedence in those platforms. Especially in a place like Tinder, where a three-sentence-long bio and the first image you put up are all you have to showcase your personality.
Before you big, beautiful women and big, handsome men out there give up on love, check out the following list of dating apps created exclusively for plus-sized people looking to interact, mingle, and date.
Best Dating Websites For Plus-Size People
Just as someone might be naturally more attracted to brunettes or taller people, plus-size dating refers to people who are more attracted to larger individuals. Who you find more attractive is usually a discovery rather than a choice, and fortunately, there are a bunch of BBW dating sites to help you meet just the kind of people you might be looking for.
You didn't come here to learn about what plus-size dating means, however. Without further ado, let's jump right into the best BBW dating sites that will help you meet the people you like the most.
1. BBWCupid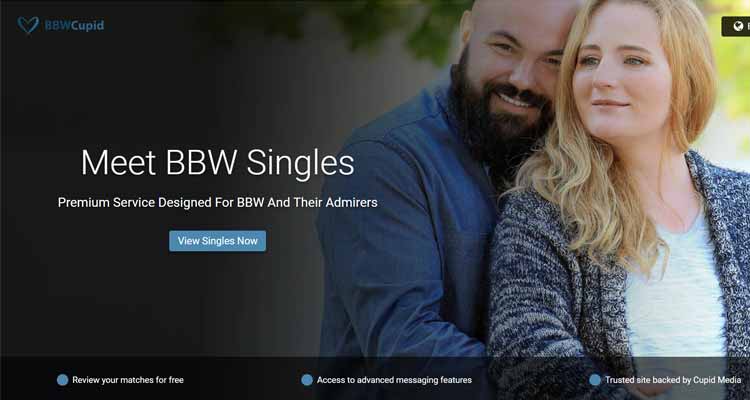 BBWCupid, which started in 2005, helps you discover the perfect match for you. The membership base comprises people from countries like the UK, Australia, and the USA. You can create a profile for free, and join a community of big men and women and their admirers.
On signing up, you are asked a series of questions so that the algorithm can work its magic and guide you toward your soulmate. If you are not looking for something serious, the app is also ideal for finding hookups and friendships. The app is not unique for its niche user base, but what makes it one of the best BBW dating sites is how widely it is used.
2. WooPlus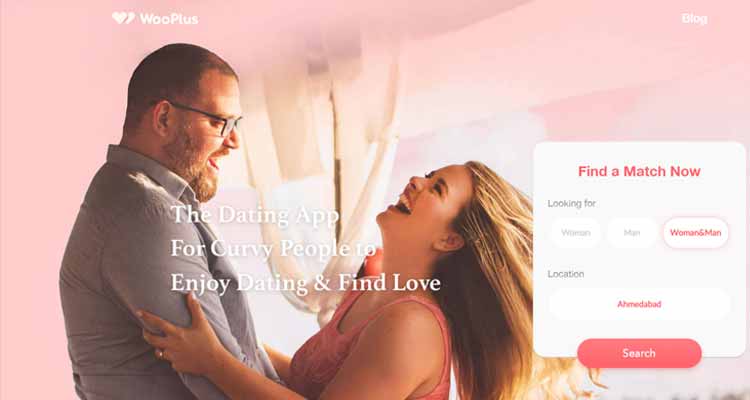 WooPlus is a safe haven for curvy men and women who have been body-shamed on regular dating apps. Wooplus disallows fat-shaming on their platform and aims to empower big men and women who are looking to date and find love. What makes WooPlus popular among its users is its safety.
Also, the app makes it a point to discern if a profile is legitimate or not thus lessening the chances of catfishing. With heavily implemented safety protocols to protect your privacy and protect you from catfishing, this website definitely ranks amongst the top in our list of BBW dating sites.
Related Reading: 13 Tips To Date Online Successfully And Find Your Ideal Partner
3. Cupid
Cupid allows you to add more depth to your dating profile by giving you a platform to talk about your personality and interests. It also gives you a chance to meet like-minded people who are open to both short-term and long-term dating. As soon as you sign up, you can start going through profiles, sending messages, and flirting in the chat rooms.
Don't worry about lack of privacy, Cupid is completely discreet and gives all the beautiful plus-sized people a chance to find love without any judgments. Cupid helps you find different kinds of BBWs including mature BBWs, senior BBWs, and BBWs of various ethnicities.
4. LargeFriends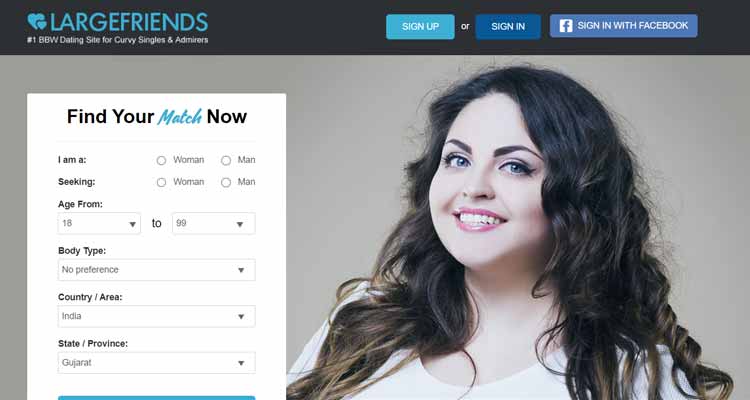 LargeFriends lets you find friendship and love in the BBW world. Once you become a standard member, you can create a profile with 26 public and 26 private photos. You also have the freedom to look for matches by country and state. Once you have decided on the matches you like, you can easily create a favorite list with them.
As a standard member, you have the option to reply to messages sent by premium members. If you want to enhance your dating experience, then you can also switch to the premium version and initiate sending messages, chatting online, and viewing the last login time. Granted, you'll have to pay to unlock most of the features, but the plethora of features is what makes this platform one of the best BBW sites for dating.
5. BBW Plus Singles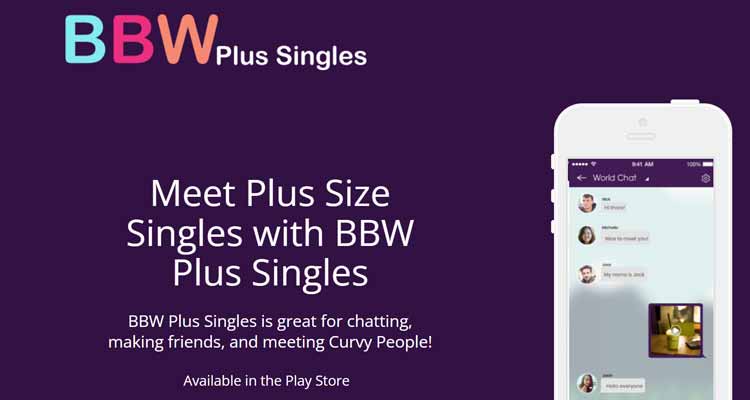 BBW Plus Singles is a dating app for curvy people and people who can't get enough of them. What makes this app different is that you can have flash chats with videos and images for a short period. This is a great way to flirt with potential lovers. The app also allows you to video chat apart from texting.
So, if you are not yet comfortable sharing your phone number, then you can explore each other's personalities through the video chat feature. Then there is an option for public group chatting. This is ideal to get to know tons of like-minded people. Who knows, if things go your way, you might end up having a big friend's group thanks to this app.
6. Beesize
Big guys and large girls often find it challenging to date people who won't judge or reject them. Considering that, Beesize offers a safe space where plus-sized people can be themselves and find authenticity in their future partners as well. Dubbed as "Tinder for big people", Beesize, which is quite user-friendly, comes with features like "Near Me" geo-location system, "Start Match" to match with other members, and "Who watched me?"
Keep in mind that any kind of NSFW photos are not allowed. Violation of that rule might get you banned from the platform. Because of its "Tinder for big people" tag, this app is flooded with plus-size singles looking to get someone to spend time with, even if it's just a one-night stand.
Related Reading: The Ultimate Funny Online Dating Questions
7. Chubby Bunnie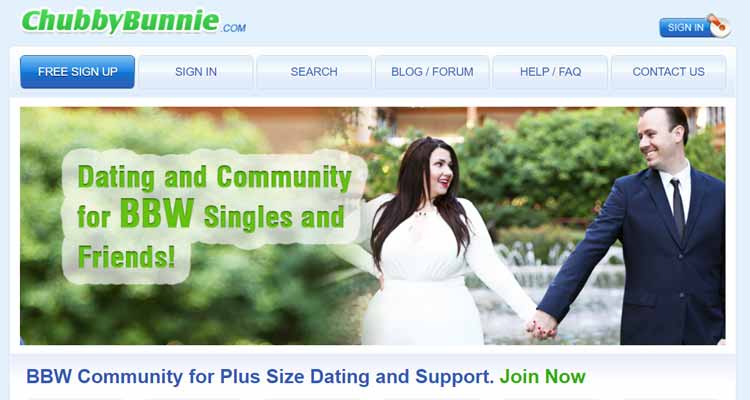 People who want to dip their toes in the dating world of big beautiful women and big handsome men can connect with more than 1,000,000 active members on Chubby Bunnie. Once you create a free profile, you can set out to meet your soulmate.
As one of the best dating sites for plus-size women, this platform facilitates authenticity, communication, and dating people without any inhibitions. The app creates a safe and comfortable space for people who have faced discrimination due to their body shapes. If you want a better dating experience, you can opt for the gold membership which blocks out profiles without photos and helps you search for verified profiles.
8. eHarmony
Granted, eHarmony is not specifically marketed as a dating site for overweight singles, but one of the best things about this website is the thoroughness with which they match you to like-minded singles. Their 29-dimension model makes sure you're only shown to people you're interested in and those who might be looking for someone like you.
They claim to be responsible for over 6,00,000 marriages so far, so it's safe to say their model is working pretty well. We don't mean to get your hopes up, but it's still definitely one of the best dating sites for plus-size singles.
9. Match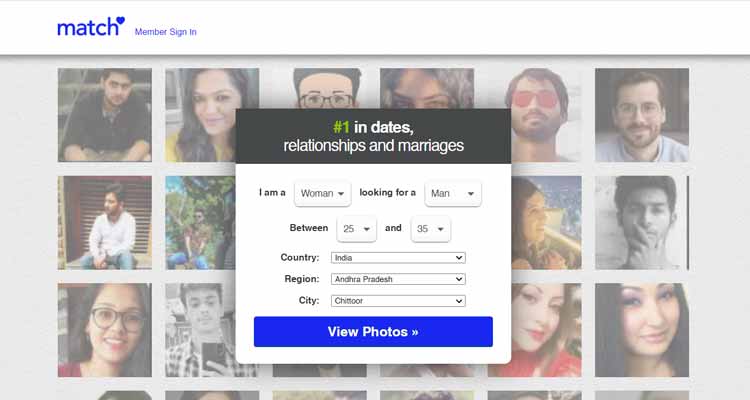 Match has over 30 million members and is one of the most trusted websites for finding love and even friendships. This reliable dating website has been around for more than 25 years and doesn't fail to deliver when it comes to whatever you might be seeking, including plus-size dating.
It helps you find your partner based on the things you like, and it's even got a search feature where you can look for people with similar interests. With the help of this feature, you'll be able to clearly mention your preferences and come across people you want to see.
10. Zoosk
Zoosk is another one of those big-name dating websites that double as one of the best BBW dating sites simply because of how large their user base is and the effectiveness of their algorithms. It also gets rid of those first message jitters by doing it for you. Its mega flirt option sends an automated message to a bunch of plus-size singles, so you don't have to worry about a thing.
Related Reading: Online Flirting – With These 21 Tips You Will Never Go Wrong!
Now that you know that you have a wide array of options, don't lose heart and be ready to jump on the dating bandwagon for plus-sized people. With the help of the best BBW dating sites we listed out for you, all that you need to do is make the best dating app profile you can. Easy peasy, right?
FAQs
1. Is there a dating app for plus-size people?
Yes, there are many websites solely dedicated to plus-size people like BBWCupid, Largefriends, Wooplus, and Chubby Bunnie. Apart from the ones that have been specifically made for plus-size people, websites like eHarmony, Match, and Zoosk can also come to your aid with the help of their filtering algorithms.
2. Can I date if I'm overweight?
Yes, you can date if you are overweight. Your weight is a number, it doesn't define whether you're capable of dating or not. If you're looking for other plus-sized singles, try out BBW dating sites like Wooplus, Chubby Bunnie, and BBWCupid.
3. Is there a Tinder for plus-size singles?
Yes, Beesize has been dubbed as "Tinder for plus-size singles". Apart from this specific website, there are other platforms like BBWCupid and Wooplus where you can find plus-size singles.
Best Dating App Conversation Starters That Work Like A Charm
Ask Our Expert
You must be Logged in to ask a question.