The season of Love is upon us and it's time yet again to start looking for the perfect Valentine's Day gifts for him. Be it a childhood sweetheart, a long-time partner or a new boyfriend – choosing the right gifts for him on Valentine's Day is not as easy as it sounds. If you want to impress your Valentine with a gift that'll bring a smile to his face, then it's important to pick out something that suits his personality and his likes. You probably know your boyfriend inside-out which should give you a fair idea of what he'll like as a V-Day gift. But if he's someone you've started dating recently, then try to figure out his likes and dislikes, in order to make sure you choose some impressive Valentine's gifts for him!
40 Romantic Valentine's Day Gift Ideas For Him
One of the most fun parts of celebrating V-Day is the exciting gifts you give each other to show your love for your Valentine. Your partner must be on the hunt for a perfect V-Day gift for you, while wondering at the same time about what you must be planning to get for him. But, after gifting him great gifts for anniversaries, birthdays and Christmas, you might be at a loss when thinking of Valentine's gift ideas for him. Worry not, we are here with an extensive gift guide consisting of 40 cool gifts that you can pick from as gifts for Valentine's Day and surprise him with your impeccable choice!
Related Reading: 21 Best Romantic Gifts For Couples
1. Fossil Copeland quartz watch with leather strap
A reliable watch brand since 1984, Fossil is a name that represents quality and class, creating products that are inspired by American values, ingenuity and creativity.
Give your boyfriend the gift of time, with this elegant yet trendy watch that'll jazz up his outfits in an instant. Whenever he looks at the time, he'll be reminded of your love and his face will break into a smile!
Minimalist-style quartz watch with brown leather strap & buckle closure
Stainless-steel case with fashionable blue dial and 3-hand analog display
Imported mineral crystal lens on the case is scratch-resistant
Water-resistant up to 50 m, which makes it fine for short swims or a quick shower
Get the watch engraved with your Valentine's name at any local Fossil store
The Fossil Copeland watch can be the perfect Valentine's gift for him, especially if he has a collection of stylish time-pieces to add to.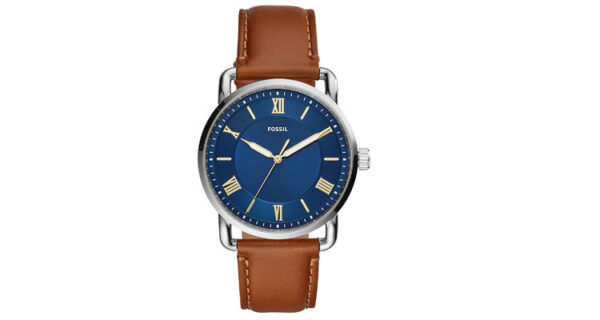 2. Goodthreads soft cotton cable stitch crewneck sweater
Goodthreads crafts apparels that are made with care and which put a stylish spin on your casual, everyday staples.
This sweater can be the ideal gift for Valentine's Day, as it is stylish, useful and well-priced too. Gift the special man in your life the warmth of your love when you give him this cable-stitch pullover!
Crewneck sweater with fashionable cable-stitch pattern
Comfortable fit – easy around the chest and tapered around the waist
Made with super-soft, midweight, 100% natural cotton fiber yarns
Ribbed bands at collar, sleeves and waist
Suitable for machine wash
Gift this cable-stitch sweater to add a touch of classy style to your partner's wardrobe and make sure he stays warm during the chilly evenings as winter transitions into spring.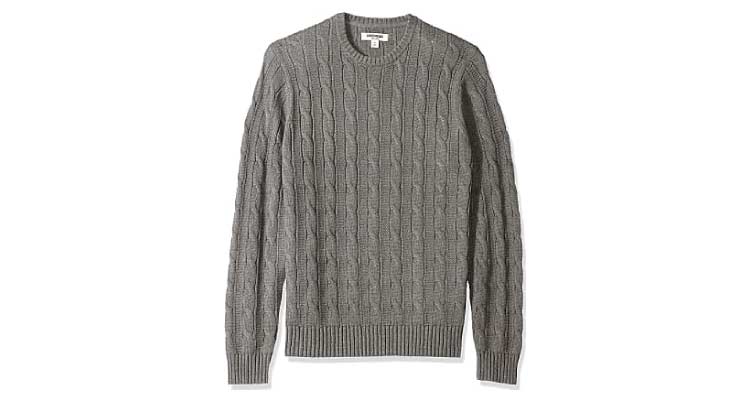 3. Puma Evercat Accelerator duffel bag
Puma is one of the most renowned names in sports, travel and outdoor gear.
If your man loves to travel, then this is one of the best Valentine's Day gifts for him. This smart duffle bag will come in handy when you plan those romantic weekend getaways or even when he heads out for trips with his hiking buddies.
A well-sized duffle bag that can carry a whole lot of things
Adjustable shoulder straps that can be removed as well
Made with 100% polyester, so easy to clean and maintain
Lots of pockets with logo-embossed zippers, including shoe pockets
Puma logo in front, comes in a variety of colors
This cool Puma duffle bag is a great choice of gift for gym-enthusiasts, sporty guys or those road-trip lovers. He'll surely thank you every time he packs up the bag.
4. Skullcandy Venue wireless ANC over-ear headphone
Skullcandy is a popular US-based brand that makes the coolest headphones and are committed to giving you the best experience in music.
Impress your music-lover boyfriend with the best gift for Valentine's Day – this cool wireless headphone from Skullcandy! You can even make a personalized playlist of both of your favorite songs that he can enjoy whenever he wants.
Easy-to-use Bluetooth wireless technology
Long battery life of 24 hours with rapid charging technology
Active noise cancellation with ambient mode
Built-in Tile tracker that can find your headphones anytime & anywhere
Select from a wide range of cool colors
The perfect wireless headphones for enjoying music on-the-go, this pair will surely show your partner how much you care about his love for entertainment. He can use it paired with his phone while listening to his favorite playlists, or use it with his laptop or iPad while watching Netflix.
5. Personalized Whiskey Label scotch glasses
The Crystal Imagery Store deals in customized barware, offering a wide range of personalized glasses, mugs, decanters & more.
Here's the coolest gift for men for Valentine's Day – a set of engraved whiskey glasses that can add a personalized touch to his bar collection. Get both your names etched on the glasses to make those cozy, romantic, stay-at-home evenings more fun or get them engraved with the names of him and his closest buddies as a shout-out to his gang.
The personalized text is sandblasted on glass to give an etched 3D effect
Holds up to 13.5 oz of whiskey, scotch or bourbon
The textured finish and the 3D carving is permanent
Specific text like "premium barrel aged" to give an authentic feel to the customization
Dishwasher safe
These custom-engraved whiskey glasses will be the pride of his man cave or bar setup. These will last him for years and whenever he takes a sip of his chosen drinks from his-and-his-alone scotch glass, he'll raise a toast in your name!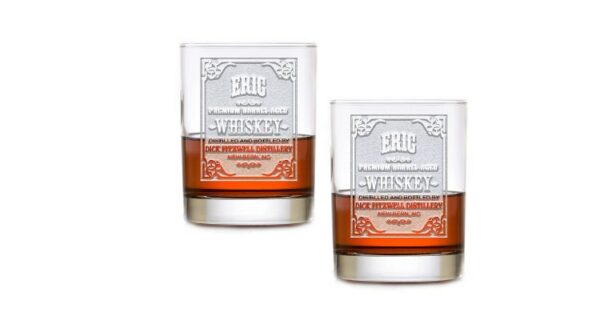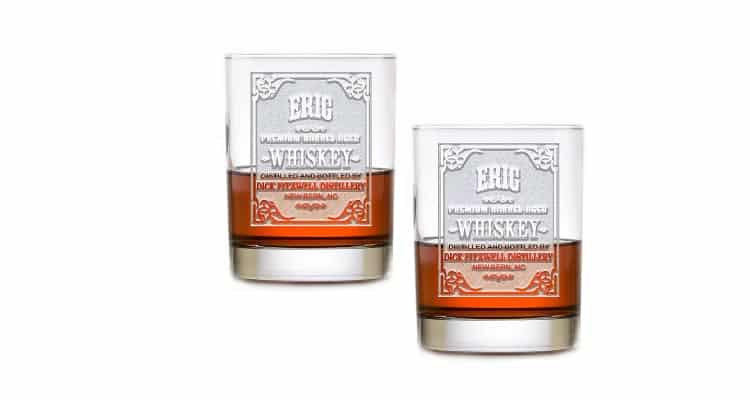 6. Talking Point Couples card game
Talking Point card games are amazing conversation starters and the perfect way to liven up any party.
Whether you are a long-time couple trying to strengthen your romantic bonds or a newly-engaged one looking to know each other better, this couples' card game can be a great way to start those conversations about your relationship and its future.
Comes with 200 meaningful questions and topics that can start a conversation between you and your man
Each question will help you get to know the other person a bit more
Makes for a cool date-night activity for one or more couples
Crafted by experts in a way that sparks thoughtful conversations
Designed with knowledgeable guidance from therapists, relationship counselors and communication experts
If you are at a loss for Valentine's gift ideas for him, then this present can be a creative yet sweet way to express your love. You can both spend many an evening playing this card game, discovering new things about each other, thus deepening your relationship and strengthening your bonds.
7. Takeya patented deluxe cold brew coffee maker
With trademark technology that takes their insulation game a notch above the rest, Takeya is the brand of choice when it comes to insulated mugs, stainless-steel water bottles etc.
Dating a coffee connoisseur? This Takeya cold brew coffee maker might just be one of the best Valentine's Day gifts for him! Help him get his morning dose of caffeine with rich and strong coffee, and see his love for you increase manifold.
Fine-mesh coffee filter that keeps in the grinds, filtering out a smooth extraction of concentrated coffee
BPA-free Tritan pitcher which is stain, cloud and odor-proof, and can withstand a wide range of temperatures
Makes 4 servings of smooth and delicious cold brew coffee
Comes with an airtight lid and a no-slip silicon handle, suitable for easy use
Coffee brewed and stored in this coffee maker can stay fresh up to 2 weeks
What can be better than starting the morning with a cup of freshly brewed coffee? Your partner can make both hot or cold coffee with the concoction brewed in this coffee maker and maybe bring you breakfast in bed, as a thank you!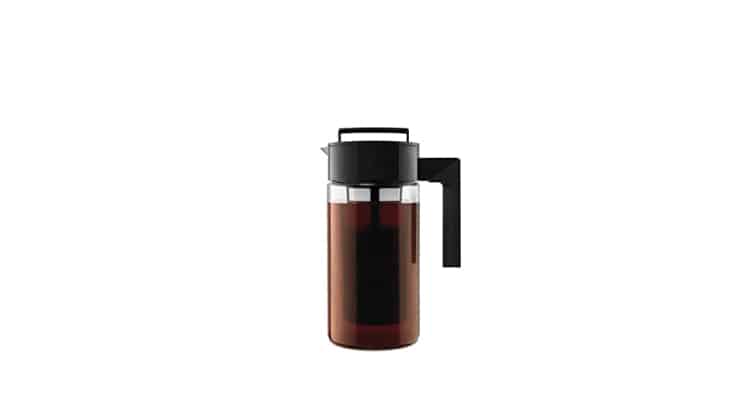 8. Nike Air Zoom Pegasus 36 running shoes
Nike is not just a name, but an institution in the world of sports and fitness, creating products that are the perfect amalgamation of style, comfort and technology.
If your man is a fitness enthusiast or a sporty soul, then his joy will know no bounds when you gift him these super-cool pair of Nike kicks. He can wear them to the gym, on treks or even flaunt them on a date night out with you!
Slimmer tongue and heel collar makes it less bulky
High resiliency sock liner that molds to the contour of the foot
Outsole with waffle pistons help absorb impact, suitable for multi-surface traction
Flywire cables keep the fit snug even at higher speed
Engineered mesh in the upper part helps in breathability
The Air Zoom is a Nike model that's high on comfort, so this pair is a great pick if your partner likes to sport athleisure styles. This Valentine's Day gift will make him think of you every step of the way.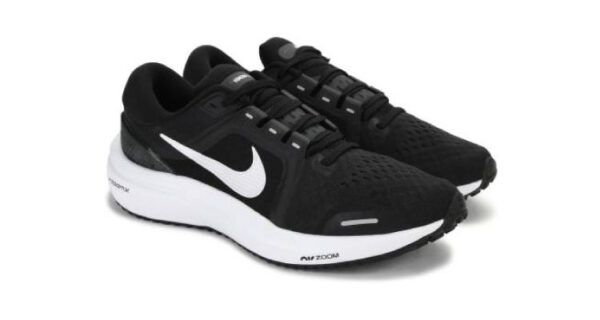 Related Reading: How To Celebrate Valentine's Day Without Spending A Fortune
9. Ray-Ban Cats 5000 aviator sunglasses
When it comes to luxury sunglasses, Ray-Ban, the pioneer for aviators and wayfarers, is the first name that comes to mind.
Still looking for perfect Valentine's gifts for him? Help him add an edgy finishing touch to his outfits with this trendy pair of aviator sunglasses that he can take from work to play with effortless ease.
Glare-free, non-polarized lens with 100% UV protection coating
Sturdy and durable Nylon frame
Style and practicality come together in a trendy take on the classic aviator shape
Comes with a stylish protective case
Comes in a combination of frame colors and gradient lenses
The ideal V-Day gift that'll help him look at your relationship through rose-tinted glasses! Your boyfriend can flaunt these sunglasses on work mornings, take them with him on romantic getaways or even wear them on your Sunday brunch dates.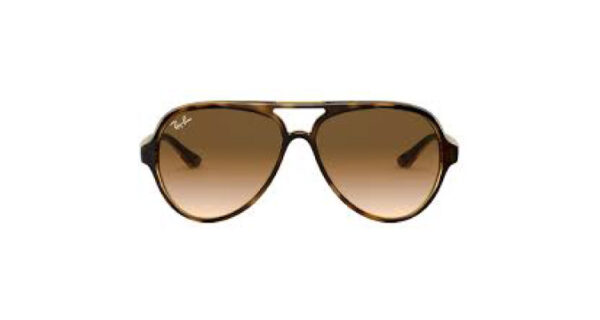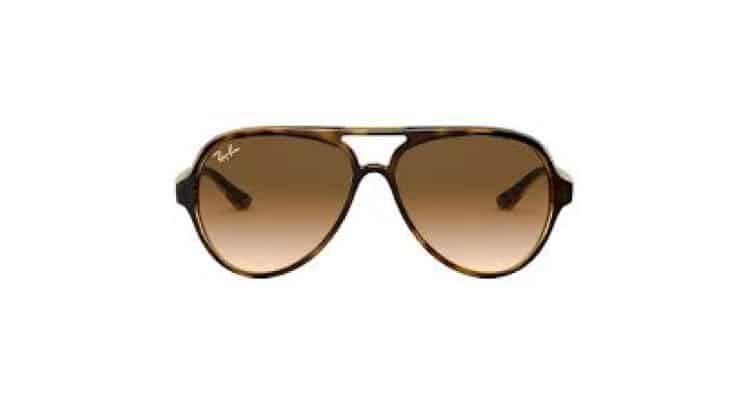 10. Kindle Paperwhite
Amazon is not only the world's largest marketplace, but it also makes the Kindle devices that have revolutionized the way we read.
Is your boyfriend that person who is always seen with a book in his hand? This Valentine's Day, get him the all new Kindle Paperwhite and change the way he reads. With this thoughtful gift, he'll be spoilt for choice and can read several books simultaneously on-the-go!
An unlimited selection of e-books at your disposal
300 ppi glare-free display that reads like real paper
Light can be adjusted – from white to warm light to amber
Waterproof, so can be taken to the beach or while soaking in a tub or jacuzzi
Battery life to last up to 10 weeks
For a bookworm boyfriend, this can be one of the best gifts for Valentine's Day. You can even pre-upload a few new books from his favorite genre in the Kindle, so that he can start reading as soon as he unwraps his present!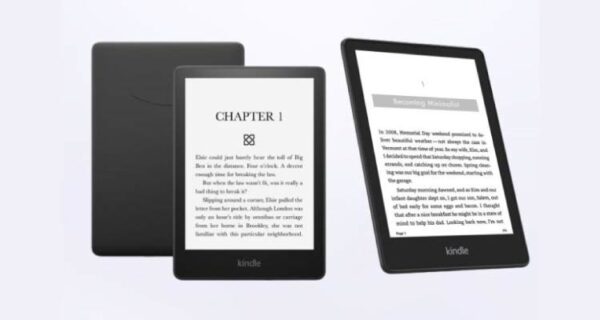 11. Weber Original Kettle 22-inch charcoal grill
Weber is a brand committed to raising the bar of your grilling experience, celebrating perfect BBQs since 1952.
This iconic charcoal grill can be one of the most ideal gifts for Valentine's Day, especially if you and your partner love to host BBQ parties in your backyard. He can raise his grilling skills a notch higher with this Original Kettle outdoor grill.
Porcelain-enameled lid and bowl for heat-retention and durability
Plated steel cooking grate for consistent grilling
Dampers for easy control of temperature
One-Touch cleaning system for effortless cleanup
Durable wheels for easy movement of grill around the yard
Help your boyfriend grill up a storm with his new V-Day gift. He'll proudly throw barbecues for his gang or for the family, just to show off his new appliance!
12. Tommy Hilfiger Ennis slide sandal
Tommy Hilfiger is a coveted American lifestyle brand that celebrates a designer take on preppy and cool fashion.
What can be a more fun gift that a pair of trendy slider sandals that your man can flaunt at the pool or at the beach? It can be a gentle nudge to inspire him to start planning that much-awaited beach vacation soon!
Made of easy-to-maintain 100% synthetic material
Lightly-cushioned footbed, contoured to fit the foot
Single-strap vamp sporting iconic Tommy Hilfiger logo
Waterproof pool sandals
Comfortable & stylish, perfect for summers
This fun and preppy Valentine's gift for him can be the perfect accompaniment on the next romantic getaway to a tropical destination. He'll love sliding these sandals on for some pool time or while enjoying the sun, sand and sea!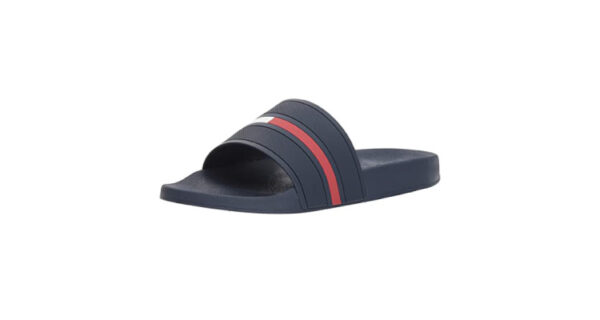 13. Victorinox Swiss Army Tinker pocket knife
The world's favorite pocket knives were first created in 1897 by Swiss brand Victorinox, that now makes Swiss Army knives, professional knives, travel gear and watches.
Which man can resist getting his hands on a crafty Super Tinker from everyone's coveted pocket knife brand? If he's handy with tools and loves tinkering about, this multi-tool knife can be the ideal V-Day gift.
Swiss-made multi-tool pocket knife with 14 functions
Includes a blade, Phillips screwdriver, scissors, a can-opener, multi-purpose hook
Fits compactly in any pocket, pouch or bag
Stainless-steel parts, encased in polished red ABS scales
Lifetime guarantee on material and workmanship
Be it for tinkering around the house or carrying with him on travels, this Swiss Army pocket knife can be one of the coolest gifts for him on Valentine's Day. He will definitely carry it with him everywhere!
14. Silver Dollar Candle Co. personalized scented soy candle
Founded in Tennessee, the Silver Dollar Candle Co. crafts handmade, scented, soy candles in a wide range of fragrances.
Set the romantic mood on this Valentine's Day by gifting him these handcrafted soy wax candles, personalized with a sweet message from you printed on the label. You can light them to build a lovey-dovey ambience on those cozy nights in with your man!
Made with 100% US soy wax, high quality fragrance oils and cotton wicks
Hand-poured in sturdy glass jars & hand-labelled in USA
Made using phthalate and nitro musk free fragrance oils
Can choose from 20 fragrances and 20 fonts for the label
Comes in 2 sizes – 8 oz and 16 oz
If your boyfriend likes to set the mood and spend romantic evenings with you, then he'll surely dig these V-day gifts. Choose a fragrance that you know he'll like and you'll win him over in a whiff!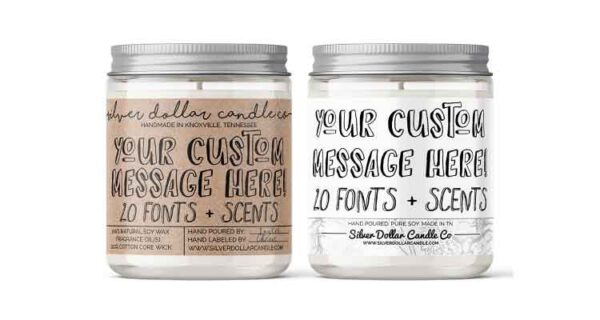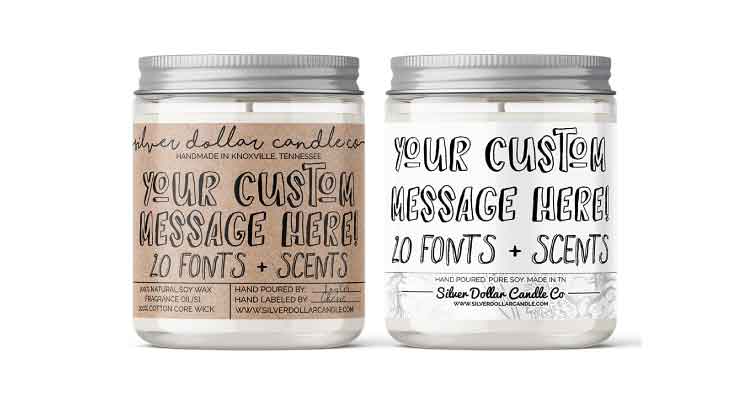 15. Nautica Big and Tall Performance Deck polo shirt
Nautica is a lifestyle sportswear brand making products with a distinct maritime style for men, women and kids.
Add a touch of timeless style to your partner's wardrobe by choosing this smart polo tee as a Valentine's gift for him. He'll look his dapper best when he wears it on one of your lunch dates or on the next weekend trip.
Made from 62% cotton and 38% polyester
Details like ribbed collar and cuffs, 2-button placket
Has moisture wicking properties
UV protection for a cooler effect
Logo placement on chest
Help your man feel cool, comfortable and confident in this classic Nautica polo t-shirt that he can sport during golf sessions as well as laid-back Sunday brunches.
16. Fossil Haskell briefcase messenger laptop bag
Fossil is an American lifestyle brand that is popular for their vintage and classic style of products, ranging from watches to bags to jewelry.
Help your man make a style statement at work with this classy laptop bag that can make for one of the nicest Valentine's Day gifts for him. He'll think of you every morning as he steps out in style for work, carrying his cool bag!
Signature Haskell design that carries all essentials
Nylon fabric bag with leather handles and zipper pulls
Adjustable and detachable shoulder strap
Comes with lot of pockets for multi-purpose use
Made with high quality materials, using pro-planet practices
This stylish staple can not only be your husband's go-to work bag, but can also double up as a weekend bag if you are heading for a quick getaway.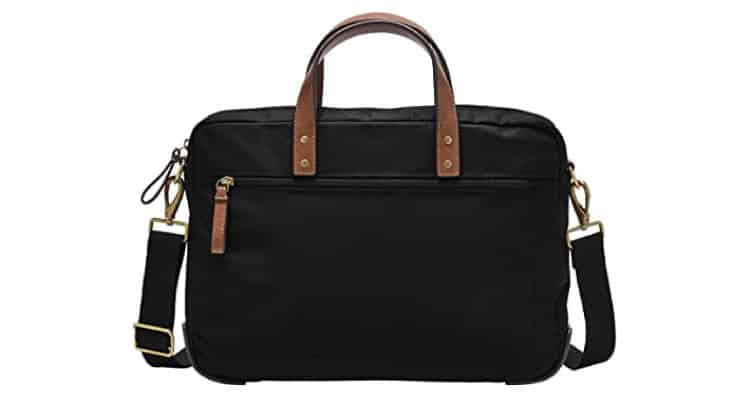 17. Echo Dot 4th Gen
Amazon is a brand that's renowned for its revolutionary line of electronics and gadgets, which comes with Amazon's own built-in AI, Alexa.
A smart speaker that can do just about anything a guy wants! What can be a better gift for him on Valentine's Day? The Echo Dot will help him control all smart home devices, leaving you both more time with each other!
Made from post-consumer recycled plastics, post-consumer recycled fabric and recycled die-cast aluminum
Control your smart home with your voice and Alexa
Goes into Low Power Mode when device is idle
Connects with Alexa app and helps you manage tasks with your voice
Alexa Guard sends alerts to your phone in emergency situations
From asking Alexa to dim the lights when you two are snuggling up on the couch, to listening to your favorite songs on the Echo Dot's crisp speaker, this V-day gift will bring you two closer and cozier.
18. Pegai monogrammed leather toiletry pouch
Pegai is a Texas-based handcrafted leather goods brand that makes stylish lifestyle products.
If you are looking for the perfect combination of style and utility, then this embossed rustic leather toiletry bag from the skilled artisans of Pegai definitely lives up to the standard. Whether your man is a stylish businessman or an adventurous soul or simply loves to travel, this gift will yield to the needs of all.
Made with the cleanest and the most responsibly sourced hides
Minimalist in design yet has space enough to carry a lot
Can be customized with fire-branded initials
Made of distressed leather and comes in different colors
Sale proceeds go towards one day of children's education for each product
Watch him carry his toiletries in style in this monogrammed case whenever he travels. As far as choosing the best Valentine's gift for him goes, you've got this in the bag!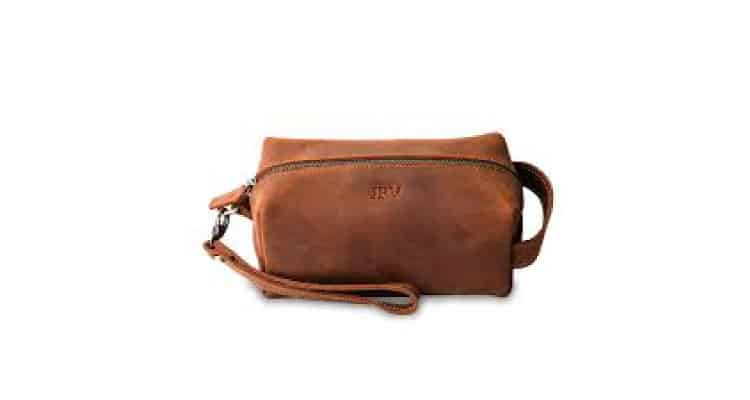 19. JBL Clip 4 portable mini Bluetooth speaker
Known for its continuous innovations while significantly contributing to audio evolution since 1946, JBL is a brand that is sought by many.
This Valentine's Day, gift your boyfriend one of its recent launches, the JBL Clip 4 and his music-loving soul will be indebted to you forever.
Pro sound feature delivers rich sound and punchy bass
Ultra-portable oval design helps it fit right into your hand
Redesigned carabiner to clip it on any belt, strap or buckle
Up to 10 hours of playtime on a single charge
Wirelessly stream music from phone, tablet or any other Bluetooth-enabled device
So, when it comes to the matter of best Valentine's gifts for him, this speaker will add all the right notes to your couple time together with the perfect music to set the mood.
Related Reading: 21 Cool Gadget Gift for Men [Best Gadget For Him] Oct 2022
20. Versace Pour Homme Dylan Blue perfume
Versace as a fragrance brand has always been known for their luxe intense notes and this masterpiece is no different.
Nothing like a classy fragrance to add a whiff of fresh romance into your love story! This Valentine's gift will definitely be an elegant addition to his perfume collection.
Comes in a Mediterranean blue bottle, a golden cap and a golden Medusa seal
Aromatic woody fragrance with fresh aquatic notes, and top hints of bergamot, grapefruit and fig leaves
Heart notes of violet leaf, papyrus wood, patchouli, black pepper and ambrox
Settling notes of mineral musk, tonka bean, incense and saffron
Contains 6.7 ounces
This heady fragrance will definitely stop people in their tracks to ask your man what he is wearing. What do you know? The nose knows that this could very well be one of the best Valentine's gifts for him.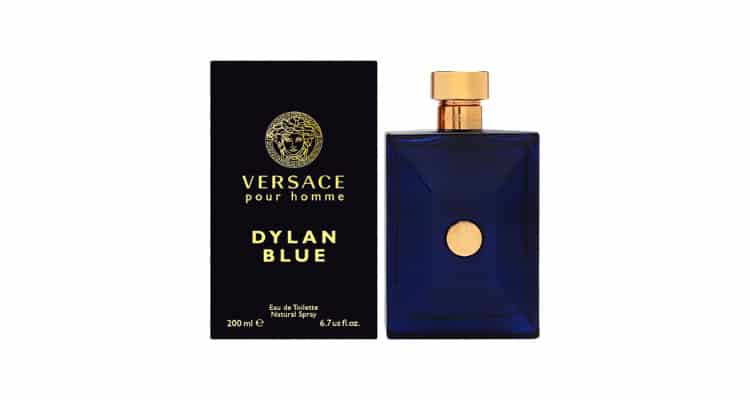 21. Portzon neoprene dumbbell hand weights
Portzone is a name that is quite popular when it comes to high-quality sports and fitness gear.
Here's something absolutely fitting for your V-day gifting plans. This cute yet effective set of dumbbell hand weights are sure to motivate your man to lose those extra pounds and get back in shape.
Superior quality rubber material makes this easy to grip, prevents slippage
Safe, non-toxic, harmless, odorless, and easy to wipe and clean
High-quality cast iron core increases the durability, toughness and stability
Unique hexagonal dumbbell head design requires lesser storage space and prevents unwanted rolling about
Comes in multiple color options
If you are pondering on Valentine's gift ideas for him, give him this well-made, sturdy dumbbell set and amp up his workout game like never before!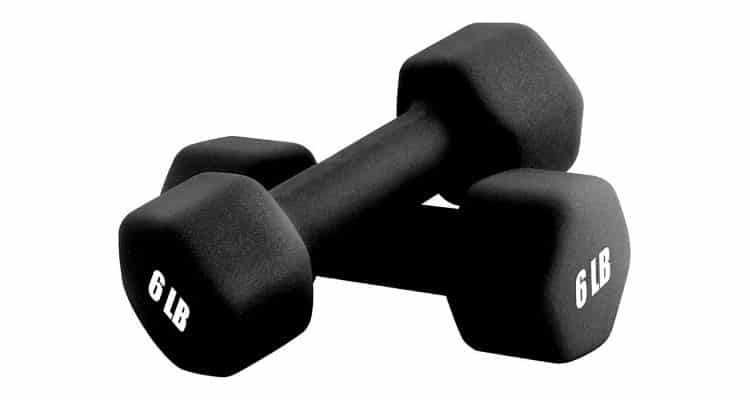 22. Timberland PRO boot leather belt
Timberland offers an extensive range of leather and non-leather men's accessories which are engineered to deliver utmost comfort, durability and performance.
If you want your man to look totally dapper on V-day and every day after that, gift him this genuine leather belt that will match his style perfectly.
Made with 100% genuine leather
Comes with a rubber patch logo and textured roller buckle
Rugged classy look that makes it suitable as both, work belt as well as casual belt
Available in plus sizes as well as in extra-large sizes for bigger and taller men
Can choose from various styles and colors
So, for all the clueless ladies out there searching for the perfect gift for men for Valentine's Day, this belt can be the perfect addition to your man's wardrobe.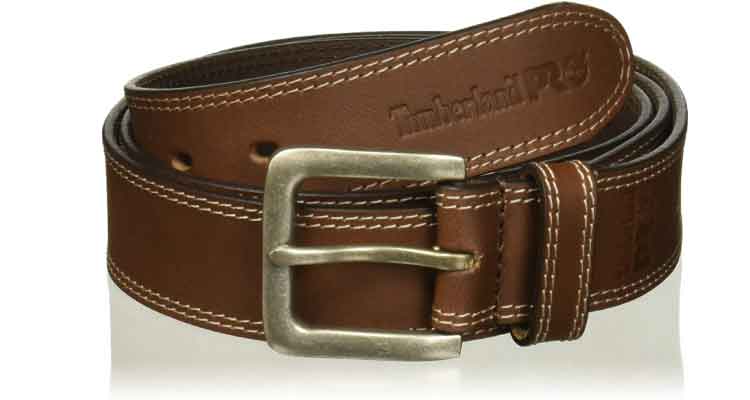 23. Star Wars Boba Fett Neon Blaster graphic t-shirt
Star Wars might have started with one film in 1977, but over the years it has turned into an epic space saga generating a mega multi-media franchise.
Is your new boyfriend a Star Wars fanatic with an affinity for sci-fi style? Then this cool graphic tee will turn out to be a highly appreciated Valentine's Day gift for him.
Made with 100% cotton
Officially licensed Star Wars merchandise
Lightweight cotton tee in a classic fit
Double-needle hem on sleeve and bottom
Comes in 5 attractive color combinations
Make his Boba Fett fantasies come true with this fan-favorite Star Wars t-shirt that will surely find a place of pride in his closet.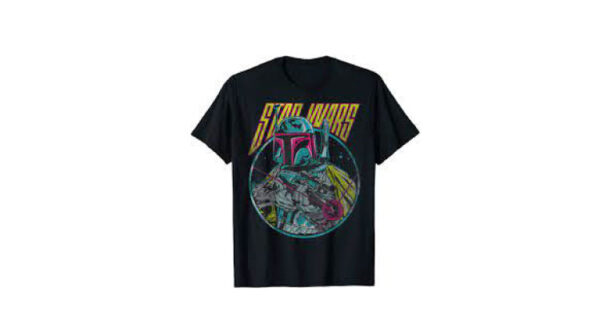 24. Oculus Quest 2 virtual reality headset
Oculus, from the house of Meta Platforms (formerly, Facebook), is here to bring you the revolutionary world of virtual reality through its innovative products.
Introduce your partner to an exciting virtual world, with the new Oculus Quest 2 which offers a plethora of inbuilt experiences in the virtual realm – definitely a gift that'll take him back to the future.
Super-fast processor and highest-resolution display
A vast Quest content library with All-In-One gaming features
Experience live concerts, movies, live games and exclusive events from your home
Intuitive controls and redesigned Oculus Touch that transports your movements perfectly into VR
Built-in speakers with 3D Cinematic sound for impactful audio
Give your Valentine the gift of a lifetime with this VR headset. He will surely enjoy the immersive experience, amp up his fitness routines, feel the front-row action at live events and take his gaming adventures to the next level with his new virtual reality gadget!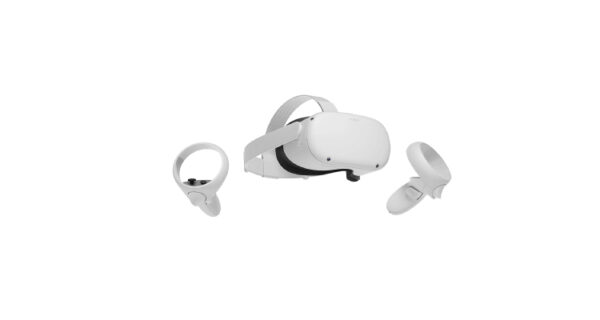 25. Cartman 148-piece tool set
Cartman is a trusty name that manufactures a wide variety of household tools, auto repair tools, maintenance gear and more.
Make your hands-on husband happy with the ultimate gift for men for Valentine's Day – this big box of Cartman household tools, that has all the essentials for repair and maintenance.
148 tools and parts that are needed most around the house or garage
Heat-treated and chrome-plated hardware that resists corrosion
All tools fit snugly in a blow-molded case that's easy to carry and store
Includes all major tools like hammer, screwdrivers, wrench, knife, scissors, pliers and more
Made from high quality and resourced materials, tested and approved by experts
Now you won't have to keep reminding him for days on end, to fix the leak or put up that nail! Help him indulge in his love of tinkering around the house, or his pride of taking care of repairs by himself by gifting him this ultimate tool kit this V-Day.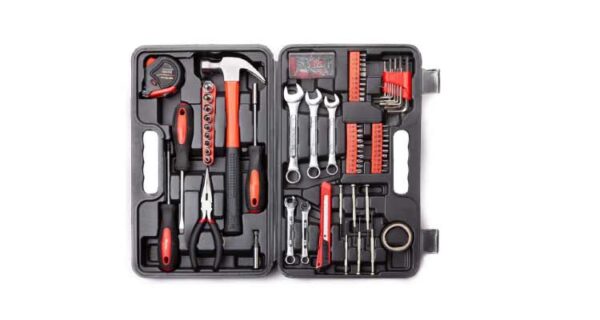 26. Under Armour sport style tricot joggers
Under Armour is a sports apparel and fitness brand that is committed to working towards the betterment of athletes.
Give his style an athleisure spin by gifting him these comfy yet cool Under Armour joggers this V-Day. He can sport them when cozying up with you at home or take them to gym too!
Made with polyester knit fabric that is smooth on the top yet traps heat inside
Fast-drying material that wicks sweat
Ribbed waistband with drawstring closure
Ribbed cuffs on tapered style legs
Lots of pockets for carrying phones, keys and wallet
From daily workouts or lounging at home, to running errands, or for sorting a cool and casual airport look, this easy-breezy pair of joggers can take your guy almost anywhere in comfortable style.
27. 3D wood world map wall decor
Enjoy The Wood is a small, homegrown business making wooden décor and accessories.
If you are dating a man with wanderlust in his soul, then you've just found one of the best Valentine's Day gifts for him. This 3D wooden world map is a statement décor piece that'll spruce up his wall in an instant!
Choose from a range of wood colors and finishes
Handmade by craftsmen using birch plywood of the highest quality
Easy to install with numbered templates that fit like a jigsaw
Comes with different kinds of push pins to mark places as per your choice
You can even choose a customized inscription to personalize your map
His travel-loving heart will soar with joy when he sees this V-Day gift. Installing this beautiful wooden map on the wall can be an exciting activity for spending an afternoon together too!
28. Maison Lambert ultimate beard kit
Maison Lambert is a US-based men's skincare brand, founded by a French man with a passion for the luxury of maintaining the perfect beard.
This one is for the ladies who chose to be with a man who loves his beard as much as he loves her. Nothing will make your Valentine happier than a box full of grooming essentials for his precious facial hair.
Subtle Sandalwood scent from 100% pure essential oils
Contains an organic beard soap, a boar bristle brush, organic body soap, moustache wax, organic beard oil and organic beard balm
Everything comes in a handcrafted wooden box
Made with luxurious organic ingredients and essentials oils for therapeutic purposes
Each item is created with a French passion for quality and luxury
Help him enjoy his beard-grooming experience with this thoughtful V-day gift this year. His well-groomed looks will definitely fetch compliments and he'll have you to thank for them!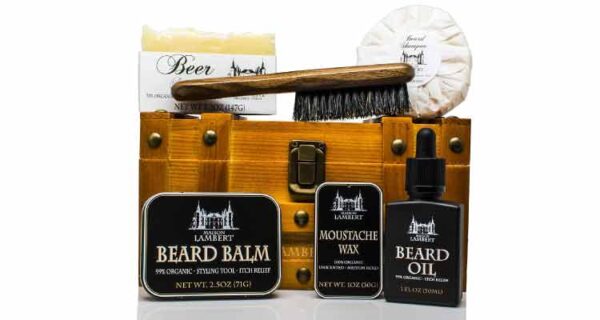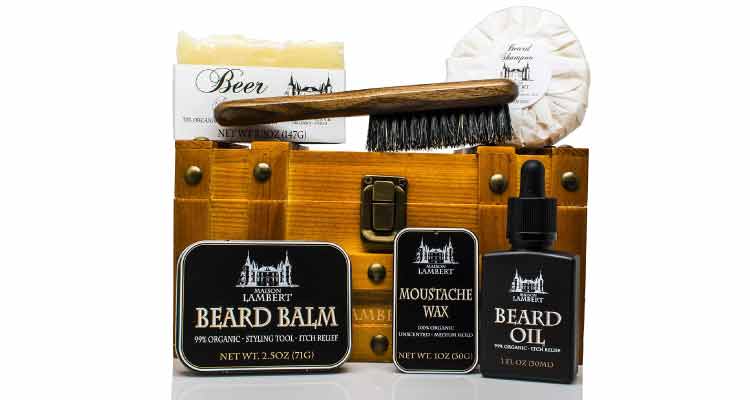 29. Van Heusen classic fit Stain Shield shirt
Van Heusen is a popular lifestyle apparel brand owned by American parent company PVH Corp.
Choose a classic Van Heusen button down shirt as a Valentine's Day gift for your boyfriend, and upgrade his workwear looks to a higher level.
Made from 55% cotton and 45% polyester
Stain Shield technology keeps oil and water-based stains from settling in
Crisp look with Stay Put collar that does not roll
Can be machine-washed, wrinkle-free drying
Slightly stretchable fabric for maximum comfort during movements
This V-day gift can be a stylish addition to his workwear wardrobe and we are sure your man will love wearing it to his Monday morning meetings or even as part of smart casual Fridays.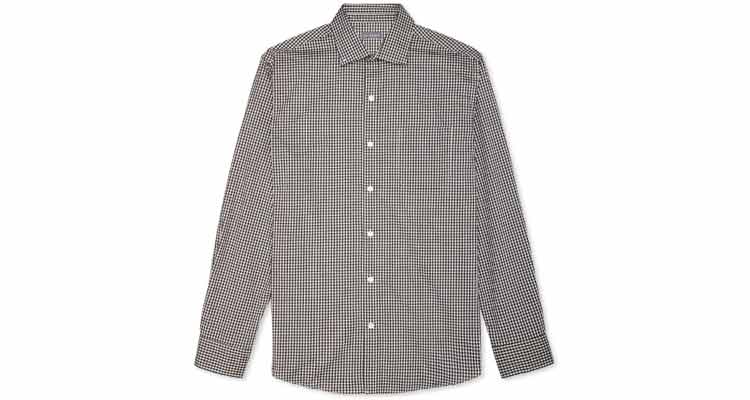 30. Adidas Originals relaxed fit strap-back cap
Adidas as an athleisure brand requires no introduction and this signature product from their house is no different.
If you want to gift your man something cool, stylish and sporty this V-day, you can definitely check out this premium baseball cap.
Made from cotton sourced from sustainable cotton farms
Comes with a medium sized, pre-curve brim
Has an adjustable strap and 100% cotton sweatband
Sports an embroidered trefoil logo in front and branding on the back
Available in a variety of colors from neutrals to bright hues to pastels
Help him rock the perfect street style look with this smart cap and while you're at it, you can even get yourself one to look like a couple straight out of an athleisure look-book.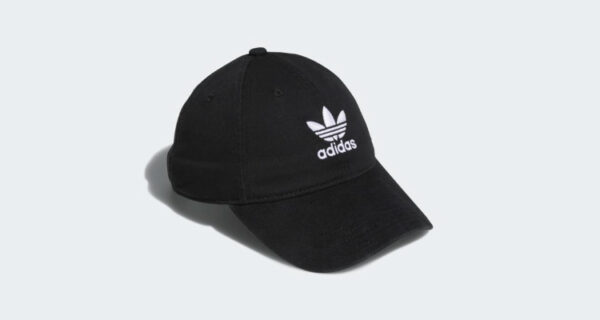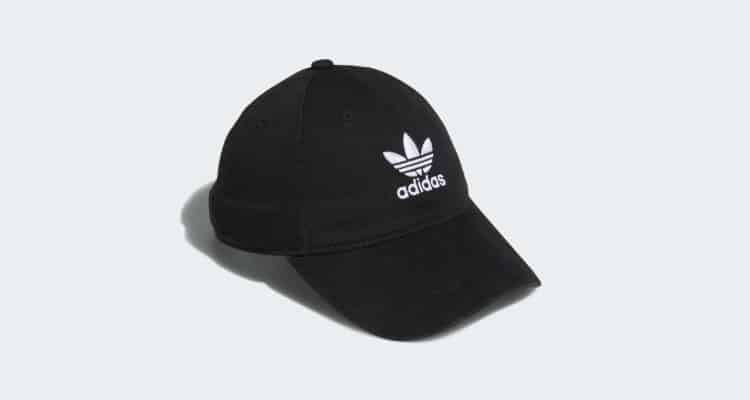 31. Kikkerland Pixel Heart morphing mug
Kikkerland is a company established in 1992 and they are quite popular for their unique innovations and ingenious creations.
This gift for him on Valentine's Day will pleasantly surprise your man as the black pixelated heart on the mug slowly turns red as soon as he pours his morning coffee in it.
The heart is printed with thermo graphic inks that make the mug react to heat
The mug is made of white porcelain giving it a classic look
The graphic changes to red when hot and back to its original color once cold
Not microwave or dishwasher safe
Makes for a one-of-a-kind gift
So, if you are in the mood to make every morning coffee/tea a magical experience for your husband, this mug will do quite nicely as one of the Valentine's Day gifts for him.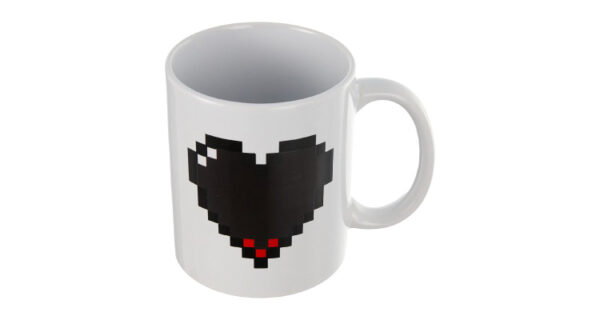 32. Levi's Sherpa trucker jacket
Levi's is a pioneer denim brand since 1873 and they believe in the moto 'buy better wear longer'.
Invest in this classic denim jacket with a furry- twist to help your man brace the cold in style this year, and maybe he'll finally book that vacation to the hills!
Made from 100% cotton
Has a relaxed fit and soft quilted lining in the sleeves
The denim is created using much lesser quantity of water and through water recycling
The sherpa-lined point collar provides insulation for cold weather
Available in an array of colors and washes
So, if your boyfriend loves a good old denim jacket like most of us do, you need not think twice about getting him this as a gift for Valentine's Day.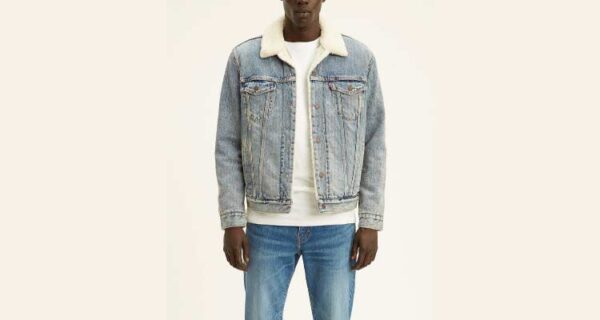 33. Guess leather slim bifold wallet
This American clothing and accessories brand was founded way back in 1981 and has been delivering quality and trendy products ever since.
One of the choicest gifts for Valentine's Day, this leather wallet can help your man carry around his cash in style.
Minimalist design with unique, red stitch details and a small brand logo on the front
Has ample storage space featuring a 6-card slot along with a bill organizing compartment
Made of 100% genuine soft and supple leather
Leather lining and easy-to-carry fold closure
Comes in a variety of designs to suit different choices
Who doesn't love a good, stylish wallet?  So, let this be one of the best Valentine's gifts for him this year, and watch him carry all his essentials around in his back pocket!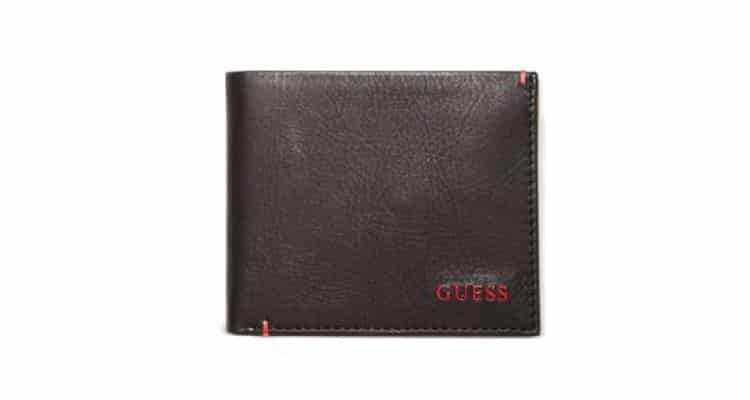 Related Reading: Forgot About The Day Of Love? 12 Last-Minute Quick Valentine's Day Gifts Ideas To Save The Day
34. Xiaomi Mi Band 6 activity tracker smart watch
Xiaomi is a China-based company that has its strong presence in the consumer electronics sector in over 100 countries.
This activity tracker band is a great gift for your man if he is into a clean, active lifestyle and desires to keep his body statistics on his wrist at all times.
Equipped with a larger, crisp colorful AMOLED touch screen
Smart integrated sensors for 24-hour active heart and oxygen level monitoring
Can track up to 30 activities such as running, swimming, basketball, yoga, boxing and a lot more
Completely water resistant and sweat proof
Can go up to two weeks on a single charge
In case you are confused regarding what to get as Valentine's Day gifts for him, bring home this high-quality piece of wearable tech for your boyfriend/husband and watch it elevate his healthy, fit lifestyle, manifold.
35. Dannyshi classic stainless steel 26 alphabet initial letter cufflinks
A small business brand that makes classic men's accessories such as cufflinks, tie pins, collar pins and more.
We are sure any man would love to flaunt his initials on his wrists in the form of eye-catching cufflinks, so this pair would be a much-appreciated gift on this V-Day.
Made of high-polished brass with metal electroplating
Glossy finish with high quality personalized embossed letter on top
Long-lasting durability, perfect for daily use
Easy to attach to shirt cuffs, safe to wear
Comes in premium black gift box packaging
His Monday morning office looks can get dapper with these personalized letter cufflinks – this thoughtful gift will surely make him smile as he dresses up for work.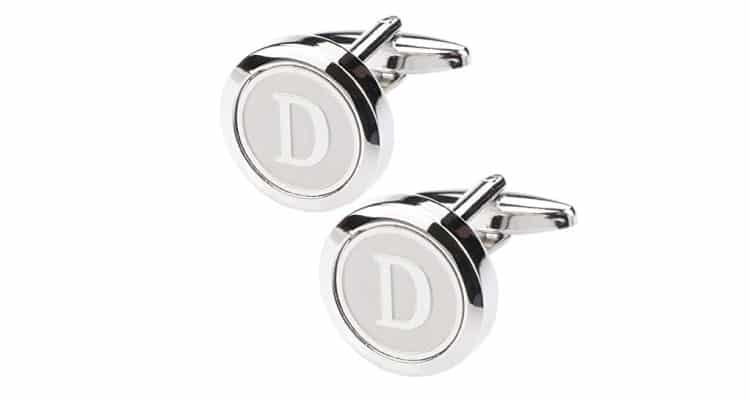 36. Seagate portable 2TB external hard drive
Seagate Technology is an international data storage company and is a holy-grail-name in the world of external hard drive disks.
If you are dating or married to a gadget-lover, then this Seagate portable hard drive is a great Valentine's Day gift for him; one he might not even know he needed!
A USB external hard drive that can store up to a whopping 2 TB of data
Compatible with Windows or Mac computers, PS4 and gaming consoles
USB drive that makes it easy to just plug in and backup
Easy to connect and easy to carry
No software required for setup
This disk has enough space for him to backup all your precious memories as well as his important work documents, even while on the go – a gift that'll help organize his life neatly and compactly.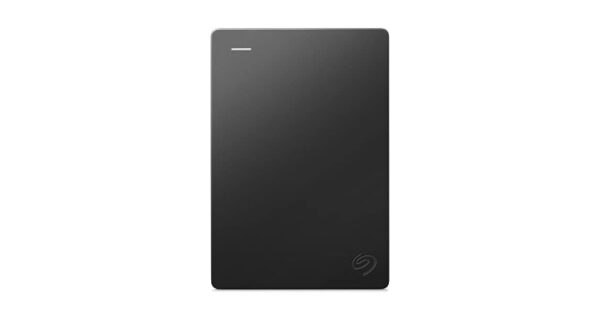 37. NeckSnug 4-in-1 travel sleep kit
TravelSnugs is a brand that prides itself on making luxury travel products to suit all kinds of needs for the frequent flyers.
Give your man the gift of comfort for his jet-setting soul with this thoughtful, travel sleep kit from one of the coolest travel accessories brand.
Contains the NeckSnug memory foam travel pillow, EyeSnug contoured sleep mask and noise-cancelling ear plugs
Travel pillow with patented contoured design that's ergonomically suitable
100% light block molded 3D eye mask
Adjustable buckle and 360° head support for comfortable sleep
All these travel essentials come in a compact carry bag
Elevate his love for travel with this complete sleep set that will help ensure absolute rest whenever he's travelling – be it for international business trips or your holidays together.
38. Bonangel colorful novelty crew socks pack
Bonangel is a brand that puts a fun and & quirky twist to men's and women's socks.
Amp up the most-ignored accessory in his life with a 10-pair pack of the coolest and funkiest socks that can make for possibly the most vibrant of Valentine's gifts for him.
Made from 80% cotton, 15% polyester and 5% spandex
Pack of 10 pairs of jazzy dress socks
Cool and quirky patterns like pizza, soda, tacos and pineapples
Fits adults with US shoe sizes from 8-12
Vibrant colors and comfy fit, suitable for various occasions
This fun gift can help him spice up any outfit – from daily casuals to party looks. Watch him step out in style whenever he wears these socks that rock!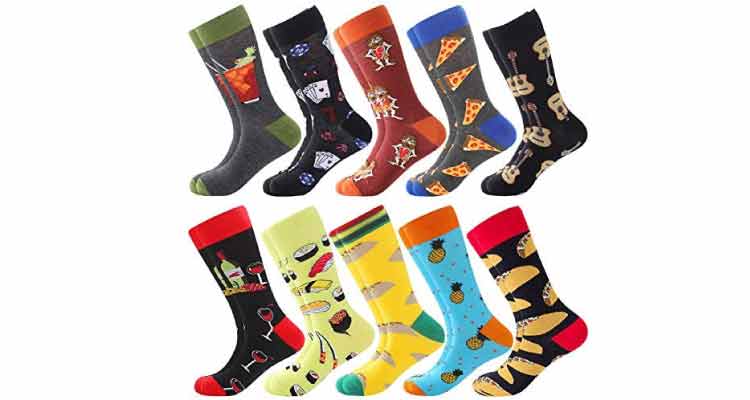 39. Philips Norelco 2300 rechargeable electric shaver
Philips is a world renowned brand that is one of the most trustworthy names in the electronics industry.
Shaving is a daily part of any man's life and this popular electric shaver from Philips can make this an easy-breezy and safe activity for your guy every morning.
A flexible 4D Flex Head that adjusts to the shape of the face and glides smoothly in 4 directions
27 self-sharpening ComfortCut Blades for a clean shave
Inbuilt Pop-up Trimmer for intricate trimming of moustache or sideburns
Plug in while using for continuous power or charge for 8 hours to get 40 mins of uninterrupted shaving time
Flip-open the head with the touch of a button for easy cleaning
His morning shaving routine will become a whole lot quicker with this electric shaver that gives a fuss-free, clean shave in a matter of minutes. What's more, his cheeks will feel softer and smoother when you go in for a kiss!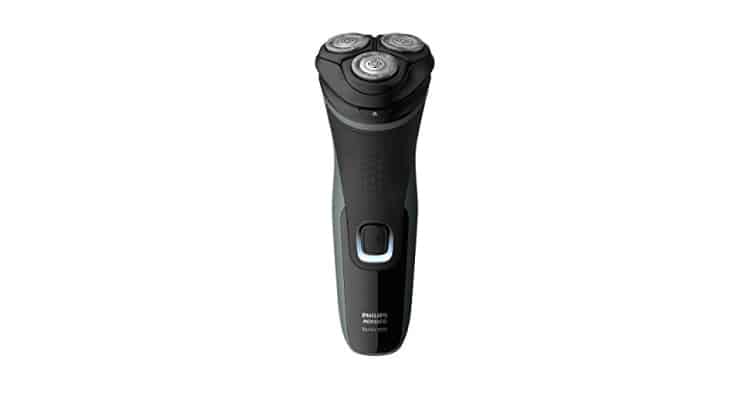 40. Calvin Klein steel micro solid tie
One of the most popular American apparel brands, Calvin Klein is a name synonymous with style.
Still looking for Valentine's gift ideas for him? This classy yet cool tie from the house of Calvin Klein can be a smart addition to his workwear wardrobe.
A high-quality silk tie that doesn't compromise on style
Woven self-pattern in attractive colors
57'' in length and 3'' in width
Suitable for dry wash only
Can pair well with both formal as well as semi-formal outfits
Be it for important work meetings or for his bestie's wedding, this CK silk tie is an ideal accessory of choice to complement his dapper suits.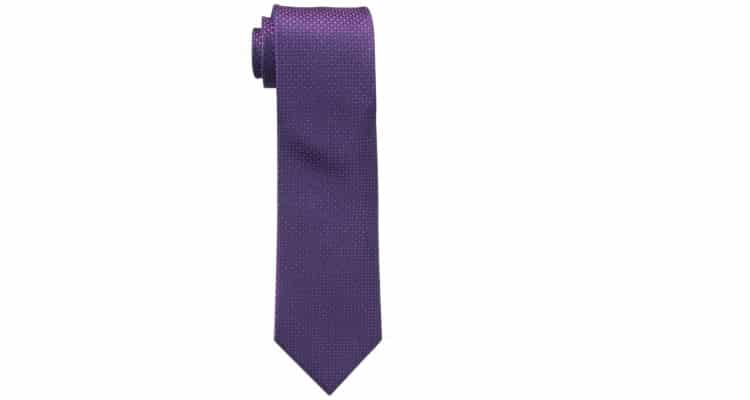 So, stop racking your brains for Valentine's Day gift ideas for him and indulge in this exhaustive list that can be your life-saver this V-day. You'll get plenty of choices here and what's more, these exciting gifts are just a click away! Make your final choice of Valentine's Day gifts for him based upon your boyfriend's likes, habits or personality, and you'll surely get an extra-mushy hug when he tears open the wrapping paper.
30 Practical 2-Year Anniversary Gifts For Boyfriend To Impress Him