After a year of dating, you should know your guy quite well, right? So, why does it feel so difficult to find one-year anniversary gifts for boyfriend? You've been listening to him talk about all the things he wishes he could buy for the past 365 days. But, when your one-year anniversary arrives and you actually have to buy him something, you'll wish you'd taken notes the entire time. It's alright, you are not the only one sailing on this boat. 
Any anniversary, whether it's one-year or 10 years, is a major milestone that deserves to be celebrated – whatever that means to you two. Some couples love to go all out with a big, splashy date (like a romantic dinner reservation), while others prefer something simple and low-key (a Netflix movie and ice cream). Either way, you'll definitely want to show up prepared with a gift for your significant other to commemorate such a special occasion.
If you can't think of anything to get, don't worry, we have made a list that will help you. We have handpicked 25 perfect one-year anniversary gifts for him to celebrate your love. 
25 Unique One-Year Anniversary Gifts For Boyfriend
You're probably wondering, what's a good one-year anniversary gift for a boyfriend? You should get him something related to his favorite things and also shows that you love and appreciate him. What does that mean? For example, if your guy loves beer, he'd love a personalized mug with his name on it. For the guy who's into tech or music, a new pair of headphones is one of the best gifts you can give. 
If you are stressing about what to get your SO for your first anniversary, don't worry! We've considered all of your possible questions. For the ultimate one-year anniversary gifts for boyfriend, all you need is the list below. Scroll through to see the 25 greatest anniversary presents that will help you express your love for your lover, regardless of his tastes or how long you've been together. You could find that you can both benefit from these gifts – it is, after all, your anniversary too (wink, wink).
1. Date night cards 
Now that you have officially completed a year together, thinking of date ideas will become tougher. The first year of the relationship is always the honeymoon phase. Once that wears off, you will find yourself struggling to think of creative date ideas for couples. However, these date night cards make for a great 1-year anniversary gift for boyfriend. You'll get 51 unique date ideas with this gift, so you'll never run out of ideas and can plan a fun weekly date night.
2. Star map 
Related Reading: 20 Simple And Easy Ways To Be Romantic
The one-year anniversary point is the ideal time for a little trip down memory lane for you and your boyfriend. One of the most creative one-year anniversary gifts for boyfriend is a star map. Eternalize your first kiss, your first date, or some other special memory by capturing the night sky through this map. This star map will serve as a remembrance of a particularly memorable night in your relationship, making your partner smile every time he sees it.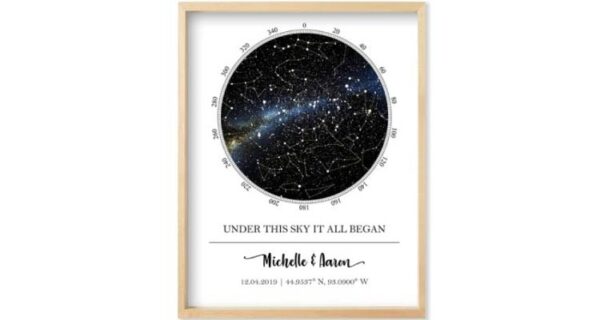 3. Engraved whiskey set 
Do you both enjoy a good, old fashioned on weekends? Is your boyfriend a sucker for all things old school? In that case, this remarkable whiskey set is a one-year anniversary gifts for him that will knock his socks off! He won't know which component of this gift set is his favorite, from the delicate design of the gorgeous glasses to his name etched on the wooden gift box.
He'll want to use the glasses and whiskey stones to pour the two of you a couple of romantic anniversary cocktails as soon as you give him this set. You'll be using this set to commemorate all of your anniversaries, special occasions and holidays. What's more is that every time he uses these glasses, he will only think of you! 
4. Beer brewing kit 
So he is a beer aficionado. But, has he ever made his own beer? A beer brewing kit is a very creative one-year anniversary gift for boyfriend. This set comes with all the tools and ingredients he would require. It's not only a great one-year anniversary gift for boyfriend, but also allows you both to enjoy some quality time together as you make the beer together. You could also host a beer tasting party with your closest friends. See, one kit, so many benefits!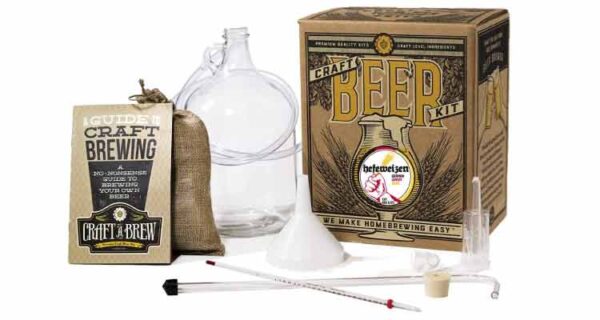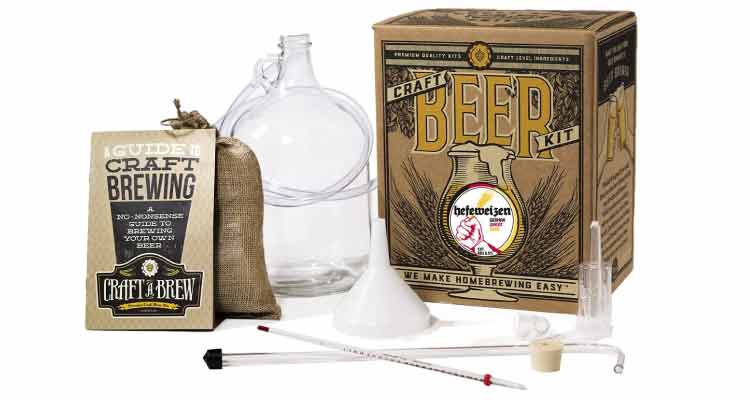 5. Custom grilling tools 
No, not the grilling he faces when he forgets to reply to you on time. We are talking about custom grilling tools he can use for barbecue. As far as 1-year anniversary gift for boyfriend go, this set of tools is one of the most unique as well as practical gifts you can get. He will love that you went to the trouble customizing the engraving on the carrying case; the message can be as funny, sweet, or romantic as you want. He'll want to grill you a romantic dinner as soon as he opens up the case, so be prepared for some BBQ on your anniversary!
6. A classy bag 
He might not admit it, but his go-to office bag has probably seen better days and it is definitely time for an upgrade. Gift him a classy, leather, office bag that is spacious and practical. It will be easy for him to part with his old bag since the new one will come along with some sentimental value. It is also one of the greatest one-year anniversary gifts for boyfriend because every time he uses it (which is basically every day) or every time someone compliments him for the bag, his mind will run back to the moment you gave him this stunning gift!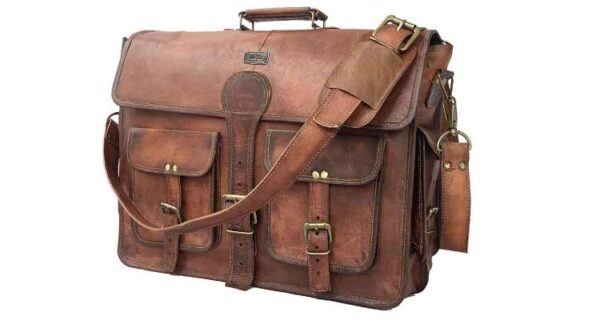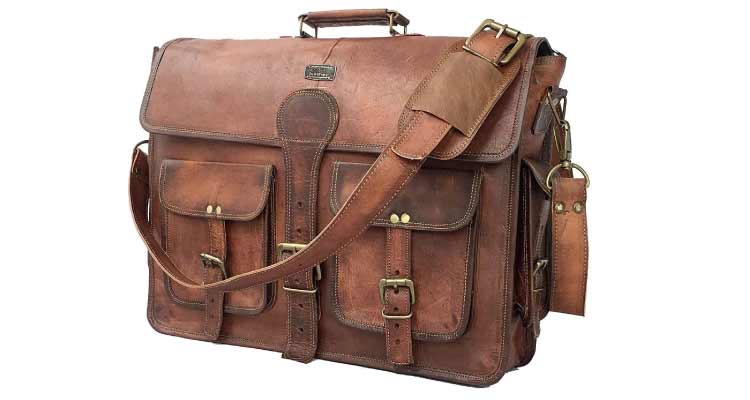 7. Poker set 
Whether it's video games, poker, board games, billiards or card games, if the guy in your life enjoys having game evenings with his pals, we have the answer to what's a good 1-year anniversary gift for a boyfriend. Now, he might have a lot of each, but if you've observed that the poker set he bought at a garage sale a few years ago is worn out and missing some pieces, then why not give him a brand new customized poker set as a present? He'll be overjoyed to acquire a great new game set as a gift for your first anniversary. After all, the cards and dice aren't just for poker; he can use them for other games like Wichita. The best thing is that you can make it special by placing it in a custom faux leather bag or box.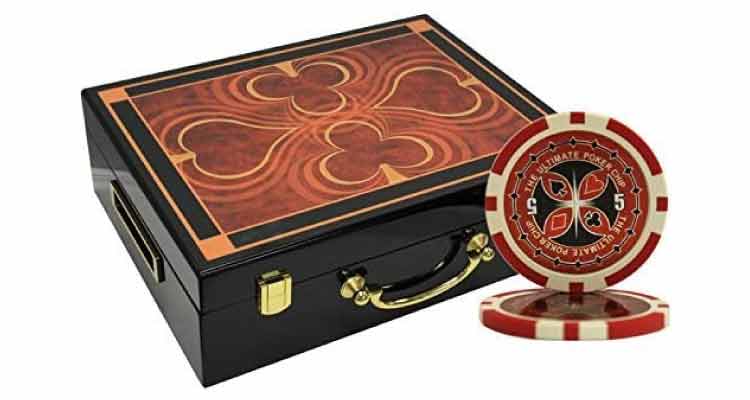 8. A custom chef's board 
Did you get really lucky and land yourself a man who can cook? (Hmm, I can smell something burning – it's all us, other girls!) And is your significant other arranging a special anniversary meal for you? Well then, a new cutting board to make it on is definitely a lovely 1st-anniversary gift for boyfriend! 
The ideal way to deliver it to him is to leave it in the kitchen on your anniversary morning (maybe with a bow on top?) so that as soon as he comes in to start cooking your meal, he'll be sweetly surprised, yet also able to start using it immediately. Once he tries it out and discovers how useful it is for meal prep, seasoning, chopping, and more, this elegant cutting board will quickly become his most-used kitchen equipment!
9. Sneakers 
Related Reading: Forgot About The Day Of Love? 12 Last-Minute Quick Valentine's Day Gifts Ideas To Save The Day
Much like his other stuff, his sneakers have probably seen better days too. Even if they haven't, no guy can refuse a new pair of sneakers. Pick something which is stylish, quirky, and matches the personality of your boyfriend. The brand and the quality are also of importance in this scenario. To make sneakers one of the best one-year anniversary gifts for boyfriend, be wise in your selection and steer clear of generic options and bad quality products. 
10. Custom soundwave print 
This one is a very cute 1-year anniversary gift for boyfriend, especially for those in a long-distance relationship. What with long-distance touch lighting and virtual love notes being transmitted via a charming box, the wonders of technology are at an all-time high; however, this personalized soundwave print trumps them all! 
Simply record a personal message, such as "Happy 1 Year Anniversary," a clip of a favorite song, or even a line from the first movie you saw together, and transform it into a stunning work of art! You can also use their incredibly clever app to show him what the soundwave is, which can play the print's sounds or even a video! This fantastic anniversary gift will astound your partner!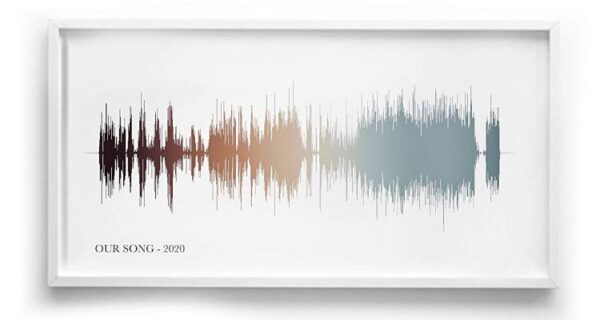 11. A cigar humidor 
Is your boyfriend a cigar smoker? Then a cigar humidor is the ideal one-year anniversary gift for boyfriend! He'll be overjoyed to have his own humidor at home, allowing him to smoke anytime he likes, such as on your anniversary. The fact that the humidor comes with bespoke whiskey glasses and a couple of whiskey stones only adds to the awesomeness of this great present, because he can enjoy a nice drink of scotch with a stogie in style!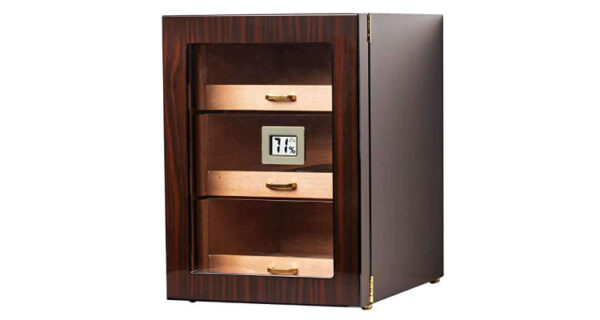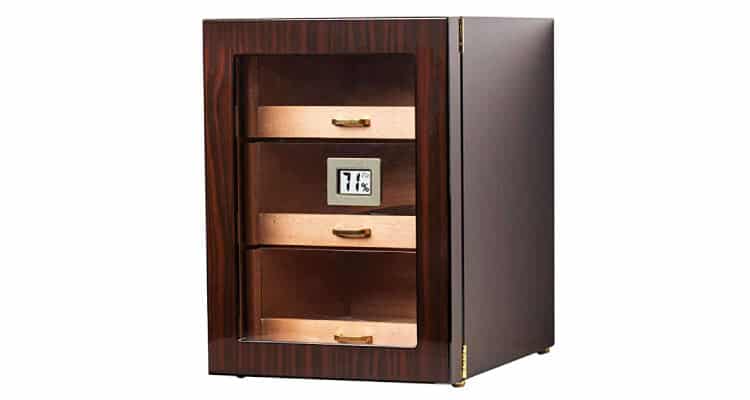 12. Custom watch case 
So your man has a collection of watches? Instead of adding another one to his collection, why not have a unique watch case made for him to keep them in? An elegant watch case is both practical and sentimental, making it one of the most distinctive one-year anniversary gifts for him. You can add personalized lines of writing, where you can write anything from " To the end of time" to  "Now you'll never lose another watch." This gift will always keep his prized possessions safe and secure. 
13. Earphones 
Your dude is constantly on the move. He enjoys having his music, audiobooks and podcasts to keep him engaged when out and about, whether he's out jogging or on a work trip out of state. He has a pair of inexpensive headphones that he has to replace every few months. You want to give him something special for your anniversary that you know he'll appreciate it. What could be a nicer one-year anniversary gift for boyfriend then a set of high-end headphones? 
Related Reading: 21 Trending White Elephant Gifts Everyone Will Fight For | Best Fun Gift Ideas
A set of high-quality, wireless earbuds with a secure design provides excellent sound quality and long battery life. They won't fall out while he's running or working out, and he'll never have to deal with sobbing children on a plane again. He can now enjoy his music and podcasts even more than before, thanks to you.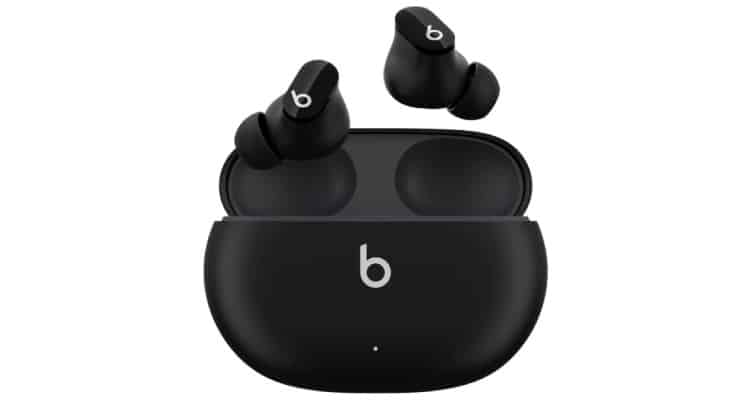 14. Beard grooming kit 
Does he spend a long time admiring his beard in the mirror? So humor his self-obsessed side and give him a beard grooming kit that keeps his hair and beard luscious and healthy. Contrary to belief, men are very conscious of their looks and there are many grooming tips that they follow. If your man is also one of them, then this kit is one of the most creative one-year anniversary gifts for boyfriend.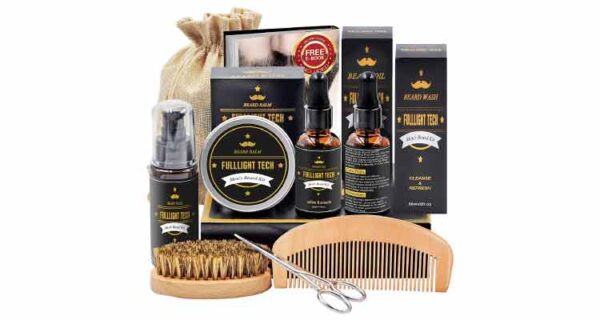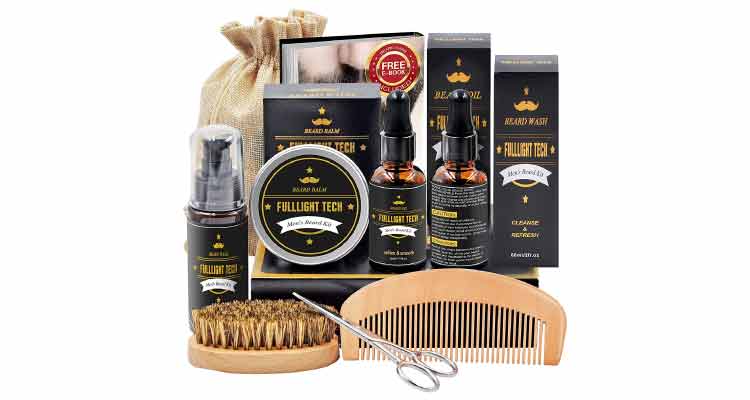 15. A new wallet
Well, his wallet pays for the gifts that he showers you with as well as those pumpkin spice lattes that you so love, right? So why not give him a stunning, sophisticated new wallet that he'd love to carry around. One of the more practical one-year anniversary gifts for him, especially if you are still not sure of his preferences and want to play it safe yet come across as thoughtful. 
16. Bluetooth record player 
This Bluetooth record player is the ideal gift for your guy if he has a Spotify playlist for every occasion and the perfect song reference for every situation. When it comes to thoughtful and creative one-year anniversary gifts for boyfriend, this definitely makes the cut. It also allows him to begin collecting vinyl albums, which means you'll be able to gift him those too for a long time to come.
17. A special air pods case 
Related Reading: How To Impress Your Husband – 21 Unconventional Ideas
We all know someone who is obsessed with Apple products. If that someone in your life is your boyfriend, then this air pods case is one of the most wonderful one-year anniversary gifts for boyfriend. It can be as stylish as he is and it will be a good gesture for him because he might not want to indulge in buying a case after spending a fortune on the other products.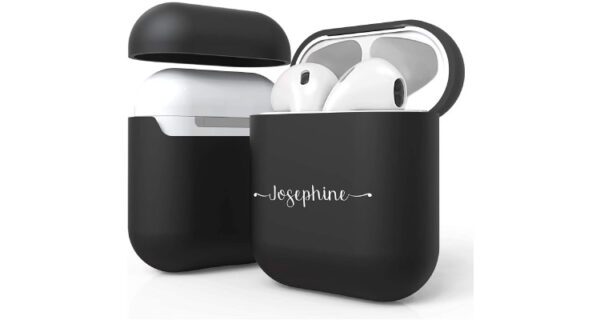 18. Cocktail ice molds 
Maybe he has great taste and is already in possession of awesome glasses and a high-end whisky bottle. So what can you gift a man who already has a great bar? Cocktail ice molds! These fancy molds create unique ice cubes which he can pour into the fancy glasses of his fancy whisky. Wondering what's a good 1-year anniversary gift for a boyfriend? This is it! You both can host parties and surprise your guests with your fabulous taste. 
19. Beard trimmer 
Which guy doesn't like gadgets? An impressive 1-year anniversary gift for boyfriend is a high-quality beard trimmer. He'd adore a cordless trimmer, whether he's a sucker for elegant design or in desperate need of new clippers. Now if he could just remember to pick up those stray hairs and cuttings…
20. Patterned socks 
I would flip if someone gave me a pair of socks! If your man is also like that, he would love to receive socks as a gift. Select fancy and quirky patterns or keep it classy if your man is all about being suave and elegant. It can easily be combined with other apparel and make up a hamper of one-year anniversary gifts for boyfriend.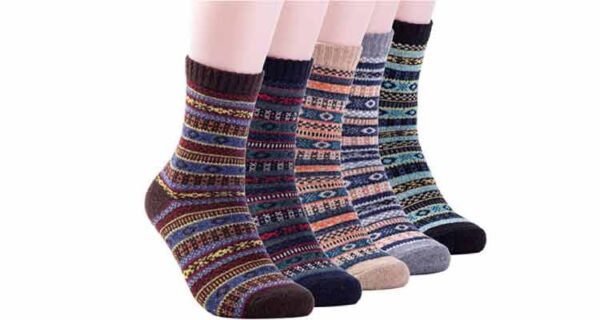 21. Coffee grinder
Related Reading: 11 Last-Minute Hostess Gifts Ideas | Inexpensive Hostess Thank You Gifts | 2020
This is a gift which is for both of you rather than just him. Is he a naturally talented barista and surprises you with the best cups of coffee and impromptu coffee dates? Then a great one-year anniversary gift for him is a coffee grinder. It will work for french press, pour-over, or just a simple, hot, cuppa joe on a rainy evening! 
22. Bluetooth shower head 
This hybrid showerhead and speaker is for the guy who always brings his phone or speaker into the bathroom to jam out or listen to a podcast as he showers. Yes, you read that correctly. Not only does the showerhead spray hot water, but it also connects to Bluetooth to play music. Yup, he can get into the groove as he showers and gets ready for his date with you.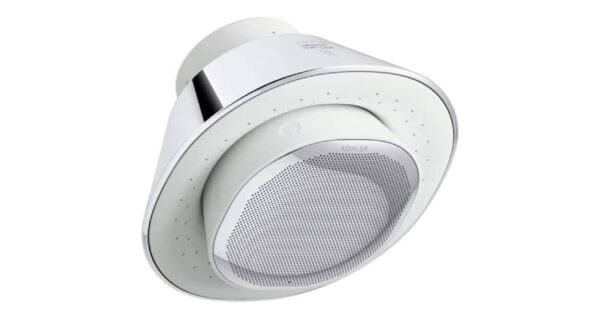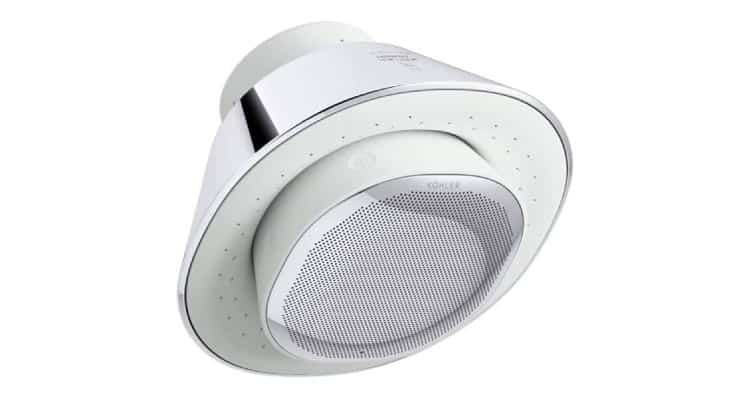 23. Customized skincare set 
His skin's about to become soooo smooth with this skin care set. Designed for all skin types, pick a moisturizer (facial shea butter or cocoa shea revitalizing cream), then let the vitamin C serum and cleanser do the rest of the work to lock in moisture and leave his face glowing. Now, isn't this the perfect 1st-anniversary gift for boyfriend?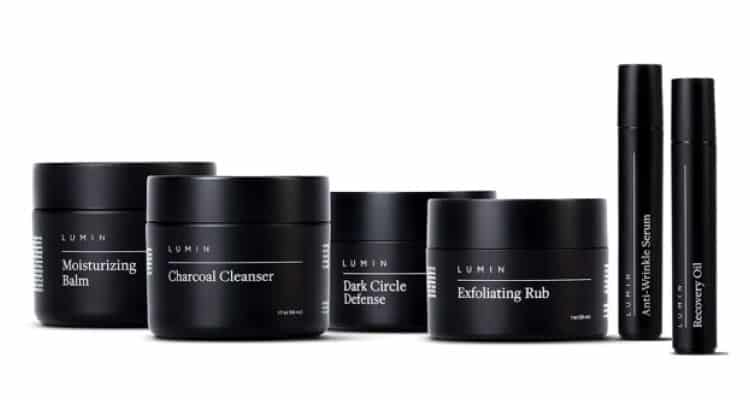 24. An acoustic guitar
Where are all you people finding such talented men? Nonetheless, if you are one of the lucky few whose boyfriend can charm her by playing the guitar every time you are upset or in a romantic mood, then a guitar is the perfect one-year anniversary gift for boyfriend.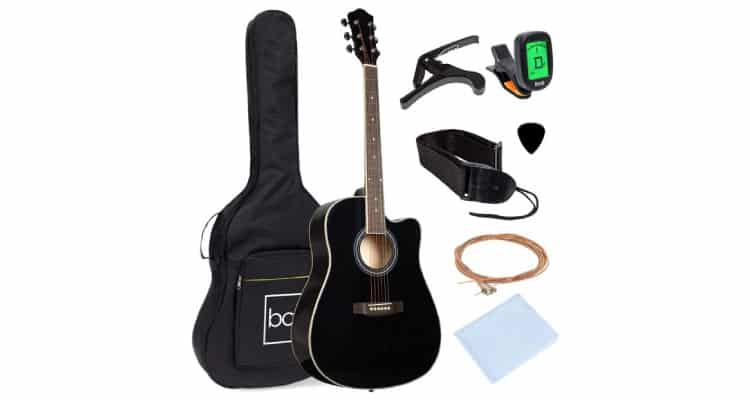 25. A sexy perfume 
Don't you love the way your man smells? You can enhance it by gifting him a scent you would love to smell on him. It is an aromatic one-year anniversary gift for him and also for you because after one-year of being together, you know what kind of a scent he will like and what kind of a scent on him will turn you on (wink wink).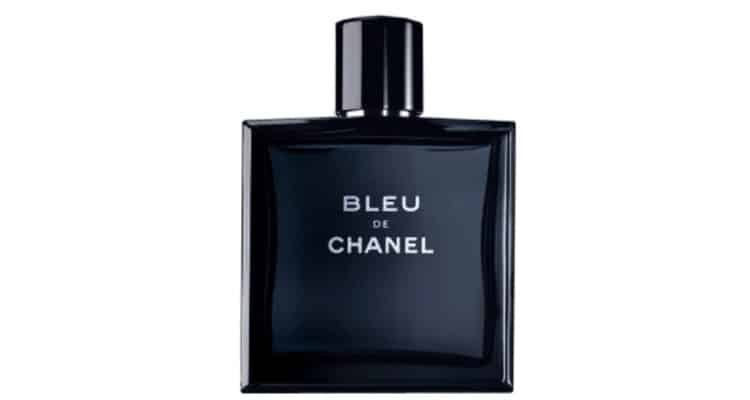 With that, we come to the end of our list of 25 one-year anniversary gifts for boyfriend. Make your special day even more special by surprising him with something he is not expecting. Remember, a good gift will set the tone for the next year of your relationship, so make a wise choice! 
The Ultimate Bucket List For Couples – 71 Fun And Romantic Things To Do