Love and romance are tricky to enjoy when you're leading a life in uniform. Because let's face it – commonalities in lifestyle, routine, and interests are major determiners of dating. While Tinder, Bumble, or Hinge are popular with the masses, military singles need something more exclusive, almost tailor-made, to interact with potential partners. Dating life becomes 10x easier when your better half knows the precise nature of your job and what it demands.
So where can you come across someone who's in the same field as you? Where are these brilliant military singles hiding? Well, they aren't. You've just been looking in the wrong places. I'm here to guide you toward the right avenues of romance with the 10 best military single sites to try in 2022. You will see what you were missing out on when you get to know about these US military dating sites. Give them a go and you'll see how there are many military singles out there who are waiting for you to join!
The only military single I've ever encountered is my cousin Peter. And he's always talking about the challenges of dating someone who struggles with his life in the military. "No matter how well it starts out", he says, "complications always crop up." He has to repeatedly explain why he can't be available more often. Either that or the distance gets in the way. So Peter, my dearest, this one's for you; I hope I can help, so you'll finally stop whining into my ear all the time.
10 Best Military Singles Sites To Try In 2022
You'd think that your choices are limited with military dating sites. Well, you couldn't be more wrong. There's a wide range of options out there that are enough to sustain ALL the military singles on this planet. But I've classed things up by choosing the top 10 places where you can create a profile. No matter which sort of military single you are, you'll find something that clicks on this list.
Don't you worry about paying a buttload of subscription fees in your pursuit of finding a soulmate. In case you are not aware already, there are many free military dating apps to bring you one step closer to the one. Are you excited? Because I sure am. It's time to help all the Peters across America, and dive straight into these military dating apps.
Let's explore their pros and cons so you know what's the right fit for you. I don't want you looking for single military men on Facebook anymore. Our tailor-made list of US military dating sites includes apps with specific requirements for everyone. Take a look:
Related Reading: Best Dating App Conversation Starters That Work Like A Charm
1. MilitaryCupid
A few of you might know about this platform already because it's been around since 2006 (yes, that's right). One of the best military dating sites available, MilitaryCupid boasts a membership base of over a million. This means there's a huge pool of people who have much in common with you. You're very likely to date online successfully here. I'm quite fond of Cupid Media's designs even though they're nothing novel.
The profiles you'll see are all in-depth because of the prompts and questions offered, and the site (and its app) are not very hard to navigate. The cost of becoming a member may seem hefty, but as they say – you can't put a price on love (niche dating sites are usually pricey.)
MilitaryCupid even has a section dedicated to 'success stories' so you can check out the military singles who've been lucky to find love online. Because it's a reliable site, there are very few chances of getting catfished. It has separate profile pages like Navy Dating, Marine Dating, Military Men/Women, Army Penpals, etc. I'm very sure you'll find what you're looking for here!
Available on: Google Play Store
Pros: You get to scan through detailed profile information and use specific filters to find the perfect match suiting your personality
Cons: Messaging service (sending or reading) is not available in the free version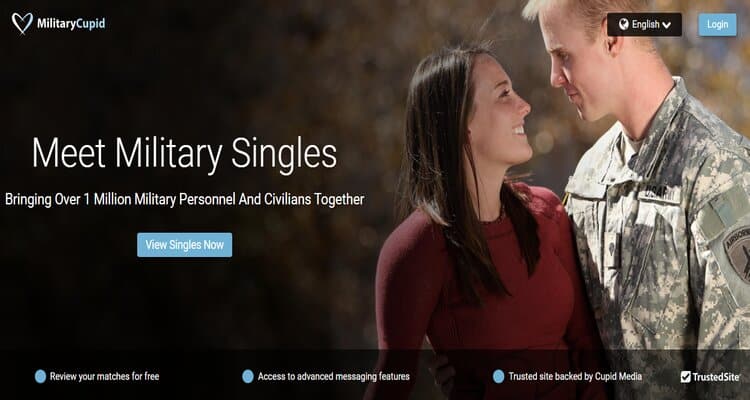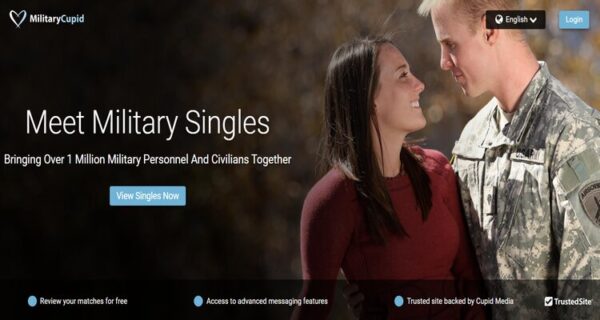 2. eHarmony
Now I know what you're thinking – eHarmony isn't a military dating site specifically. And you're right. But when you can't find military dating apps, you find the military IN the dating apps. Just for context, MilitaryCupid has over a million members, while eHarmony has 29 million members. You see what I'm saying? Plus, eHarmony matches you with people on the basis of a personality test. It focuses on compatibility and like-mindedness, which is really remarkable.
Again, eHarmony is expensive to join but the stellar reviews suggest it's an investment worth making. A very important thing to note about this site is its emphasis on serious dating. If you're a military single looking for some fun or casual dating, eHarmony is not for you. Most people who join this dating site are looking for something long-term.
Related Reading: 12 Best Farming Dating Sites For Farmers To Find Love
Another bonus point in eHarmony's favor is the variety of specialized dating sections available. You've got dating over 50, Christian dating, Black dating, Hispanic dating, Gay dating, and much, much more. So, if you are distinctly looking for black military dating sites, for instance, eHarmony is your friend. When the options are countless, you have ample opportunities to find the right person.
Available on: The App Store and Google Play Store
Pros: You can expect to meet legit users who are also looking for a long-term commitment like you. eHarmony's USP is its amazing personality test that is backed by a highly accurate algorithm
Cons: It is not meant for those looking for free military dating sites. Charges are pretty steep here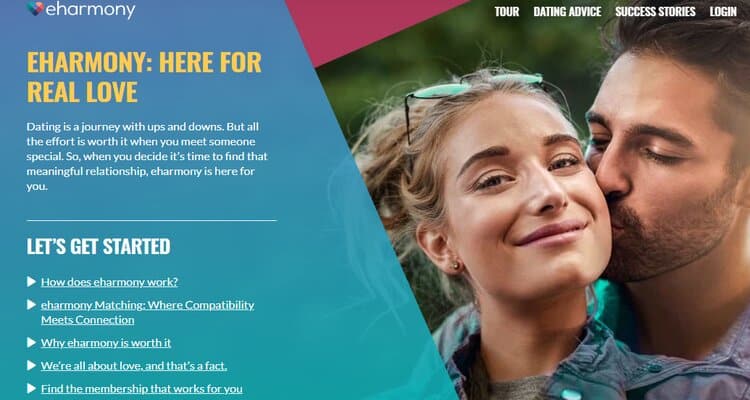 3. Military Friends
Don't judge a book by its cover and don't judge a site by its presentation and design. Okay maybe judge it a little bit. But what looks like a prehistoric webpage is actually a pretty good niche site for military singles. If you aren't a website person like a lot of my friends, you can follow their Facebook page instead. You can find single military men on Facebook too.
There aren't many members on Military Friends (as compared to the other platforms) but maybe that makes it more low-key. The general public isn't flocking here anytime soon. The site is free (yay!), so you can sign up and browse the profiles available for fun.
If you're the kind of person who loves a pop-culture lifestyle, you may find the site to be a little…vintage? But it's certainly worth checking out. Like most other addictive dating apps, it first shows matches that are geographically closer. This oldish military dating site might just bring you and your soulmate together.
Available on: Website and an active Facebook page
Pros: One of the best free military dating sites. Go through a quick sign up process and you are free to explore the options
Cons: The interface is a bit old-school. It may not attract tech-savvy young users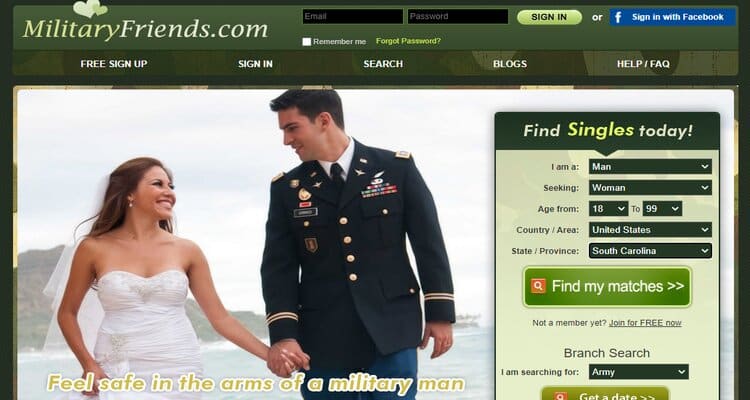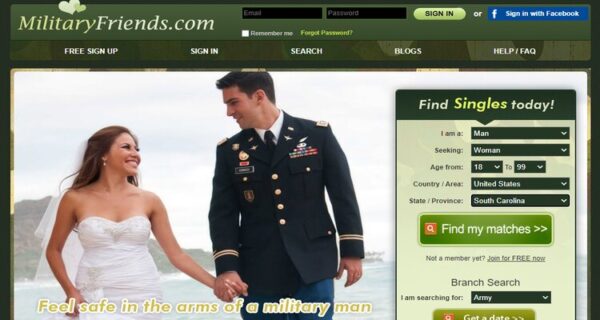 4. Uniform Dating
This exclusive site with its very self-explanatory name is up next on our list. It's exclusive because you have to be in a uniformed profession like the military or medicine to join. Here's why I like the idea of limiting membership on the basis of the profession: an individual working in the same field as you will understand the challenges that your job brings like no other. Two doctors working a ten-hour shift will not get upset with each other for not having enough time. You can also look for potential matches based on ethnic and cultural specifications. This means, if you're looking for Caucasian or black military dating sites, Uniform Dating makes the cut.
Related Reading: The Dangers Of Online Dating In 2022 And How To Avoid Them
Surprisingly, this site is older than MilitaryCupid and was established in 2004. The point is – you can trust it. Just like eHarmony, it figures out your type by taking a quiz. I think you can find some of the best elements of different dating sites here, making it one of the best military dating sites. While the membership fee might widen your eyes a little, you can always take a look before paying up. If a profile (among the 2 million) attracts you, join the site properly. Worth a shot? I think so!
Available on: Website and Google Play Store
Pros: It is meant for any professional in uniform and not only the military personnel. The site is very popular among women
Cons: You cannot access full profile views or have too many messaging options in the free version. The subscription fee is not exactly cheap unless you sign up for a long course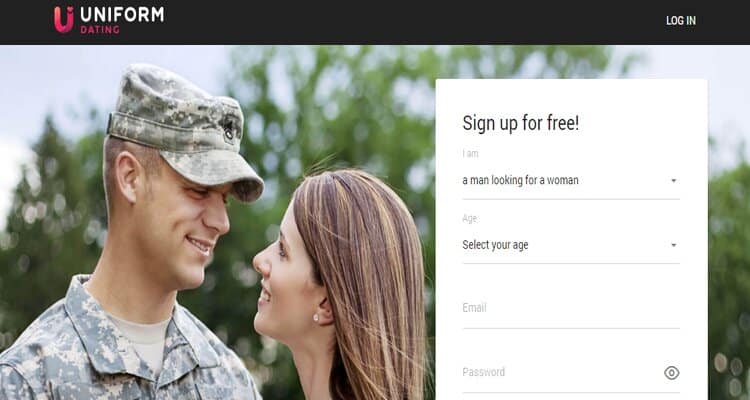 5. Seeking
Love the name of this site. But Seeking isn't an exclusive military dating site. If you choose to join, you're going to come across a vast range of uses from different fields of work. Now, Seeking places emphasis on quality; you'll come across many people who look intriguing. However, most of them may not be interested in a committed relationship.
Seeking is more of a casual, hookup-y, no-strings-attached relationship zone. You can set up your profile at lightning speed and presto – you get a free trial before they ask for a lot of money per month. There are many drop-dead gorgeous women on this platform and female users outnumber the men.
Plus, with the right filters, you can check the 'recently active' profiles. It does not fall under the category of military dating sites for free. Although certain free membership and discounts are available alongside the premium fee structure if you meet the criteria.
Related Reading: 15 Valuable Tips To Save Yourself From Catfishing
A common review I've come across is that Seeking is built for 'sugar dating' – a modern relationship term that means a relationship between a wealthy older person and a younger (often more attractive) person. Now if anything remotely close to this is up to your alley, you should give the site a go. Maybe you're a military single who doesn't want commitment yet!
Available on: Google Play Store and The App Store
Pros: Seeking has a wide range of members from around the world and multiple languages
Cons: You may unknowingly encounter hookers, scammers, and bots in the mix, so keep an eye out for that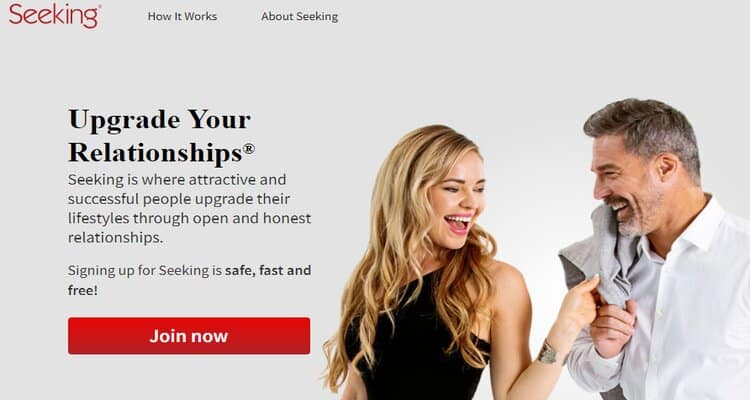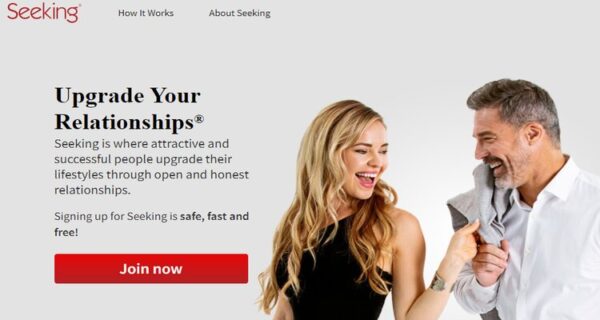 6. Soldier Match
Hmmm, here comes the shady stuff. I'm exaggerating, it isn't exactly shady, but more …suspenseful. Despite my best attempts at scouring the internet, there were sparse reviews for Soldier Match. However, it is a niche military dating site, so maybe that explains the lack of buzz around it. I won't lie, the webpage isn't very attractive to look at. But as I've said before, there's more to it than appearances. It charges a membership fee for complete access to the services.
I can understand that you'd have security concerns with a site that seems a little underground, but give it a perusal. Due to the lack of options and awareness, military singles often join these sites. They think they have no choice except outdated sites for dating in uniform. So, you may come across a gem of a person amidst some weird profiles.
Available on: Website and Google Play Store
Pros: It is a niche military dating site that shows you a network of single soldiers and civilians near your location
Cons: A site with a limited number of members and a bit outdated too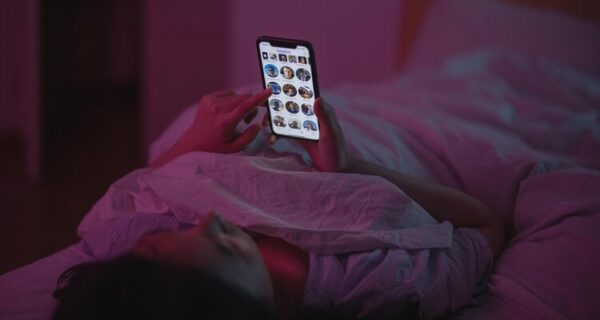 7. Zoosk
When you're deployed to areas that have little potential for any social activity, online dating becomes a little harder. Since most dating apps, even military dating apps, function on the geographical proximity of matches, you could find yourself socially isolated online as well as offline. Zoosk recognizes the potential of lifting geographical barriers by bringing an international membership base. People from all around the world are present on Zoosk, so your potential love could be in Japan and still find their way to you.
Related Reading: Is Online Dating Easier For Women?
But when there are so many fish in the sea, some of them leave for clearer waters. Zoosk has many inactive members who've given up on finding love online. But the members that ARE active are quite delightful. There's a healthy ratio of men and women (which is quite nice for a change). Their focus on international dating means they have approximately 40 million profiles from across the globe!
In comparison with the other sites out there, Zoosk is budget-friendly too. Though it is not a military dating site for free, the amount they charge won't burn a hole in your pocket. Its affiliation with Facebook means that your social media info can be incorporated to find you a match. You can always look for single military men on Facebook, but Zoosk is easier. No long and boring questionnaires here. But many annoying pop-up ads.
Available on: Google Play Store as well as The App Store
Pros: If you want to keep your options open, there are too many fishes in the sea of Zoosk. It is ideal for casual dating and even better if that leads to something deeper
Cons: No personality test-based algorithm if that's what you have faith on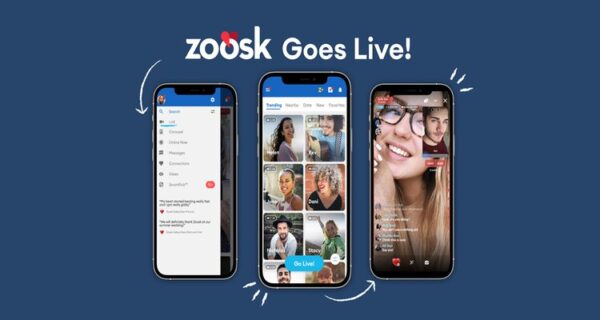 8. EliteSingles
This actually looks like the kind of site that's rare to come across. As per their own proclamation, "EliteSingles caters only to those looking for a serious relationship. Over 85% of members are 30+ and more than 85% have a university degree." Call me kooky, but I'm instantly attracted to this site for professionals. This site emphasizes 'intelligent matchmaking' with millions of users. As a military single, coming across someone from your field might take a while, but you never know – another single over 30 can catch your eye!
Related Reading: 55 Best Ice Breaker Questions For Dating
This site/app asks its users to take a personality test and has a very grown-up vibe about it. What I hear is, "no nonsense will be tolerated here – we're all adults!" In my opinion, you ought to take a shot at EliteSingles to find single military men or women. It is pricey for sure, but I remind you what A.D. Aliwat said: "If love is free, it will be of very, very little value."
Available on: Google Play Store as well as The App Store
Pros: EliteSingles offers a plethora of filters to narrow down your options that best fit your criteria for a partner. If a potential partner's qualifications are non-negotiable, you are in the right place
Cons: Not a niche site exclusively meant for military folks and certainly not one of these free military dating apps. They charge a premium fee for full access
9. Match
Come on, you gotta remember Match! As one of the classic dating sites, Match has manyyyyy members – of which quite a few belong to the military. So, your chances of finding a military single like you are quite high. A super nice thing about this site is that it is an LGBTQ+ friendly app. And you can use a lot of filters to customize your search. It has kept up with the times by providing the option of video calling your match.
No matter where you're reading this from, there is a good chance you can sign up right away since Match is available in over 50 countries. The researchers and analysts of the app put in a lot of effort trying to understand current relationship trends. They conduct nationwide surveys and studies to get a grasp of what their users want. There is no scope for questioning the reliability of the site. It has held a stellar reputation since 1995. Match is quite reliable if you're into traditional (online) dating, and are looking for single military men or women.
Available on: Both Google Play Store and The App Store
Pros: A unique app that caters to all sexual orientations. If you are a fan of the conventional form of online dating and exploring legit standard profiles, try Match
Cons: In case you are looking for a long-term serious relationship, you probably should not consider Match. It's better for those who are still trying to figure out or needs something casual
10. U.S. Military Singles
Last but never the least! If you think you know what 'niche' means, I have news for you. This military dating site probably has the smallest base of members relatively. It is a close-knit community of soldiers and other military personnel. It's been around for 16 years and it knows what it's doing. It's got a pretty simple user interface, and functions nicely. Other than that, it has a membership fee, which you should definitely pay since it's tough to come across a site more specialized than this one is.
It gives you the option of checking matches in your area immediately, and this will make your dating life very easy. The member base is not international (of course), and you can find a fellow American military single with a little scrolling. What are you waiting for? If you are adamant about making online dating work, off you go to check out this site.
Available on: Website
Pros: This niche US military dating site has a user-friendly interface, compatible with mobiles as well
Cons: You have to pay a fee to get full access to all the features
And voila! That was the phenomenal list of the best military dating sites and apps for 2022. I'm fairly certain that something here has caught your eye (you're welcome). I wish you the very best as you embark on the journey of military online dating. Do comment and let us know whether your mission was successful!
11 Best Dating Sites For Nerds, Geeks And Other Sci-Fi Lovers
30+ Amazing Jaw-Dropping Statistics Over Internet Safety While Dating [2021]