Where do people find love? You'd expect answers like online dating apps, a party, a singles event, a bar, or even at work (just until the HR doesn't find out), right? But what if we told you Cupid's arrow can strike through the screens of lovers while they're busy gaming the night away with each other?
That friend request on Steam might just turn into a blossoming friendship, or better yet, a relationship that's bound to get the senses going everytime you see their name pop up online. The private lobbies you find yourselves in could act as your dates, with the game itself, a fun-filled adventure, giving you that adrenaline rush. If you do befriend a person you might be interested in, it's easy to see how those gaming sessions can turn into all-night Discord calls.
So, can cruising the streets of San Andreas in GTA V online result in finding a partner you can cruise with IRL? While you're out chasing chicken dinners on your screen, can you find someone to have dinner with in the process?
Finding Love While Gaming: Does It Happen? 
While nobody really expects it, there's no reason why a strong bond cannot be formed between two people even if they met while gaming. Think about it, a first date is essentially just a team-building activity, where you're pressured to perform because you're physically with someone you don't know much about. 
If two people meet while gaming, the first date is the first game. The first win together is the first kiss, the friend request is the exchange of numbers and the "party invite" is the phone call. Literally, a call on PlayStation is called a Party. The excitement of overcoming obstacles thrown your way in the game. Working as a team and clutching is the best team-building exercise out there, we'd say. 
Plus, the onset of the pandemic turned basically everyone into a gamer. The gaming industry saw a 9.3% increase in estimated worth from the year 2019 to 2020. In just March of 2020, when the pandemic infused panic really set in, a total of 4.3 million video games were sold from March 16-22. Gamers aren't really hard to come by anymore, so who knows when you'll stumble across someone you might like? 
Related Reading: 9 Best Long-Distance Couple Apps To Download NOW!
According to a study, online video games, contrary to popular belief, are highly socially interactive. In fact, in the massively popular Nintendo game, Animal Crossing: New Horizons, a life-simulation game in which you can interact and befriend other players, users have even reported going on virtual dates in-game.
Tales from the land
So, do people who meet while gaming actually end up together? You bet they do. Twitch streamers 8bitDylan and Delphron first met while playing Minecraft together, little did the two know that this friendship would soon end with Dylan down on one knee, proposing to game together till death do them part. 
Even though the two lived in different time zones, it didn't matter when they were out exploring new worlds together in Minecraft. From all the things you should know while dating a gamer, is that their patience will never let distance get the better of you two.
Though not really online, Reddit user StBehre tells us how he met the love of his life while gaming "I met my wife while gaming. It wasn't video games but through a pen & paper RPG called Exalted by White Wolf. Feels like an eternity ago… 15 years to be exact." Who said you needed the best internet and the latest games to fall in love? 
Reddit user Slagfuse tells us how he met his fiance while playing World of Warcraft. "Me and my now fiance met in a role-playing guild. We spent a lot of time talking about the game, and then that evolved into talking about life.
"As it turned out, we only lived about 5 hours apart so we made plans to meet. Just as friends though because we were both dense and couldn't tell if the other liked us. Eventually, after a very awkward evening, it came out and we've been together ever since. Almost 5 years now, but it still feels like we've been together a few months. I never imagined I would find the love of my life in the game but here we are," he says.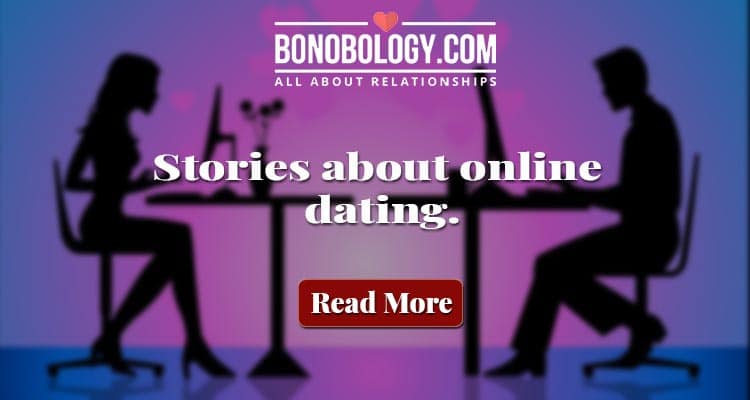 Pewdiepie and Marzia, Pokimane and Myth, XQC and adept, the examples of gaming bringing people together are endless. Even though on paper it may sound absurd, can you really help it if Cupid's arrow comes rushing to you? If you're a gamer and you've been wondering "will I ever find love?", when it has to happen, it will. Even if it happens when you both are shooting at each other in-game!
Is gaming the new online dating?
Gaming is still gaming. You can't really expect to be in a relationship by the time you're done with your gaming sesh! While most gamers are just looking for feel-good wins while chugging red bull, casual gamers who play social games like Animal Crossing and World of Warcraft are actively looking to be social in-game. In a survey, a quarter of 11,000 players said that their favorite part of the gaming experience was interacting with other people. 
Related Reading: 11 Best Dating Sites For Nerds, Geeks And Other Sci-Fi Lovers
Love doesn't need to be perfect nor does it need the conventional face-to-face environments to develop anymore. A video game character running around in a fictional world bumping into an unsuspecting gamer might just be the start of something beautiful. 
Judging by how there are 3.24 billion gamers around the world, we'd say you've got a pretty good chance of coming across someone you like. Even if your in-game friend request doesn't eventually lead to an "I do", at least you'll get a great friend out of it all.