Dating for nerds
You're hitting it off with someone on Tinder, you mention you love Star Trek. They reply, "I love Baby Yoda!" and you couldn't be more disappointed. Explaining that Baby Yoda is in Star Wars, not Star Trek, doesn't even seem worth it. Either your interests are instantly scoffed at as being nerdy, or the other person just has no idea what you're talking about. But what if we told you there are dating sites for nerds?
Is it too much to ask to find someone into the same things as you? All the dating apps you've been on seem to be filled with fans of The Office and Friends. Who even watches those anymore?! (Yeah okay, some of us watched the Friends reunion and shed a few nostalgic tears).
The idea of discussing your favorite Death Note episodes with someone, or even just watching/re-watching your favorite sci-fi movies is no longer too good to be true. We list out the 11 best dating websites for nerds, so you can finally find your fellow nerd match.
11 Best Dating Sites For Nerds, Geeks, And Other Sci-Fi Lovers
We get it, you're tired of pretending to like BTS and making "that's what she said" jokes to impress that The Office fan you've been texting. But what you really want is to find the Amy Farrah Fowler to your Sheldon Cooper. The Jon Snow to your Ygritte. You want someone who knows anime is not for children. You're waiting to find someone who's into the same niche comic book as you. That's when you'll know you've met the right person.
Dating for sci-fi lovers is a little different than how non-nerds date. While your friends are out sharing a milkshake, you're watching reruns of your favorite sitcom. Or you're both gaming. Just the thought of it makes you itch for a partner like that. "Is there a dating app for nerds?" or "Is there a dating site for intellectuals?" your frustration may make you think.
If you asked yourself that question and you find yourself reading this article, you've just made the first move to finding your nerdy another half. Could it be that you'll find someone to traverse the realm of World of Warcraft with? With the help of the best dating app for nerds, you just might find someone to do that with. Say adieu to your Tinder and your Bumble and check out these dating sites for nerds we've listed out for you:
1. OkCupid: The ol' reliable
Platform: iOS & Android
Cost: Free
OkCupid encourages everyone to be themselves. It is basically tinder for nerds. How they do that is by asking you a series of questions when you first sign up for the app. You can then select how important certain questions are for you and based on your answers, you might get a badge like "nerd" or a badge for that show you like.
Instead of trying to scour through random apps to find people who may look like nerds, you can just look for the nerd badge on this app. All you have to do now is actually start a conversation with your match (you both matched for a reason, just text!). The only problem could be that with a vast number of users, come a vast number of fake profiles and scammers. So, trust your nerd gut and filter out the fakes.
Verdict: Reliable and trustworthy. 9/10
OkCupid is a great place to find plenty of geeks. It makes it extremely simple to find people with similar interests. This huge platform can be considered an online dating site for nerds simply because of how well it matches you with people who have similar interests. The interface is the best there is since it's owned by the Match Group, which also owns other platforms like Hinge, Tinder, and Plenty Of Fish.
So if you're looking for a reliably safe experience on a reputable platform, look no further than OKC. Plus, free dating for nerds is made possible since this app's free features are pretty decent.
Related Reading: 13 Tips To Date Online Successfully And Find Your Ideal Partner
2. Zoosk: Bye-bye first message jitters
Platform: iOS & Android
Cost: Free & Paid
If you're a nerd/geek, chances are you find it hard to just start a conversation out of the blue. Even after you get a match, try to figure out what the first message should make you sweat. And being the nerd you are, you start playing your favorite game to try and forget it. Rinse, repeat. 
Zoosk gets rid of those first message jitters by doing it for you. Its mega flirt option sends an automated message to a bunch of singles for you (sort of like speed dating for nerds). Now, you just have to talk to her and impress her. However, Zoosk is a bit on the pricier side when it comes to geek dating sites.
Verdict: Pricy but good 8/10.
When the burden of starting a conversation has been taken off your mind, it'll result in an overall better experience. Plus, it's available in over 25 languages and in more than 80 countries. As all good dating sites for nerds do, this one uses gamification and popularity ranking to increase user interest. So if you're the kind who can't focus on something unless it grasps your attention, you're going to have no problems here.
Zoosk has a very user-friendly interface and its algorithm constantly personalizes your experience, learning about your preferences over time. So not only is it a great dating site for geeks and nerds, but it just keeps getting better as you keep using it.
3. Match: The app that wants to know you
Platform: iOS & Android
Cost: Free
Another dating app that's been around forever. Match can be thorough, and we mean extremely thorough. When you sign up, you're hit with a long questionnaire about the things that matter to you and what you're looking for, to help you find the right person.
It helps you find your partner based on the things you like, and it's even got a search feature where you can look for people with similar interests. Incidentally, its best feature can also be its worst, since answering all the questions can seem boring.
Verdict: Can't go wrong with thoroughness. 8/10
Once you power through what seems like an exam more than a dating app, you'll be rewarded with a platform that has little to no fake profiles and people serious about finding someone they like. As one of the biggest names out there in the world of online dating sites for nerds, you're bound to have an overall positive experience on this platform.
Do you know why we say it's been around forever? It was literally founded all the way back in 1993. Seems like prehistoric times by now, doesn't it? To put that into perspective, it was formed just a decade after the invention of the internet. If they've been at it for so long, they must be doing something right, right? No wonder it ranks high up in our list of the best dating apps for nerds.
4. Kippo: A dating site for geeks and gamers
Platform: iOS & Android
Cost: Free
Make a dating app for gamers and you'd be speaking the language of nerds. Since Kippo is meant for gamers, it's one of the best geek dating apps out there. Get to know the potential love of your life through Kippo and get on a call through Discord or game together on Steam. Who knows, maybe online gaming can lead to love.
No longer do you have to rely on the in-game chat to try and flirt (that's also creepy, may we add). Kippo helps you find people who are into the same games as you are.
Verdict: Gamer paradise, but not too many options. 7/10
One of the cons for Kippo is the fact that despite its high download rate, there may not be that many people on it. Even so, there are plenty of positives about this dating site for geeks and gamers. For starters, you can finally find someone who agrees with you on which is better: the console gamers or the PC master race.
Even though you might not find way too many people on this platform, it's still worth a try. Couples who game together, stay together.
Related Reading: 13 Things To Know About Dating A Gamer
5. Soulgeek: The perfect dating site for geeks and nerds
Platform: iOS & Android
Cost: Free
Soulgeek is the embodiment of the answer to: is there a dating app for nerds? They call themselves the "cyber-home for geek dating". From the very first page that you're greeted with, this website looks like the geekiest dating service you'll come across. It seems to be the home for every kind of super-fan for just about anything. When you do find your super-geek partner, make sure you don't fall in love too fast.
If you're not serious about that thing you call yourself a geek about, don't bother stopping by. There's also a social media-esque page on this website that allows people to comment on and share their favorite stuff. The biggest con is, however, that Soulgeek doesn't have an app yet.
Verdict: No app is a bummer, but it's still good. 7/10
From the get-go, Soulgeek looks like the best dating website for nerds. With the added social media aspect to the website, you can engage with other people through blogs, sharing your music, photos, and even videos. After a point, it starts to feel more like a haven for nerds rather than a dedicated dating site for geeks and nerds.
If you hit it off with someone you meet on the website, there's nothing better. But the fact that that's all it is, a website and not an app really does tarnish some of its appeals.
6. Coffee Meets Bagel: Handpicked matches every day
Platform: Android, iOS
Cost: Free
Tired of the mindless swiping, looking for someone to match with? CMB does the work for you. Based on how you answer the questions on signup, it will show you a bunch of matches once every day.
Sending you matches tailored for you ensures that the geek in you gets to meet your ideal geek partner. However, while some might enjoy getting the work done for them and being presented with matches, picky nerds would still like to do the work themselves.
Verdict: Non-addicting and effective. 8/10
Geeks have an addictive personality, and removing the mindless swiping reduces the risk of you being addicted to this app. CMB is also claimed to be highly effective, with success stories not hard to come by. And for good reason, too. The interface gives off a classy feel to the entire thing, and a rather dismissive "hookup" culture is not encouraged, which makes it a good dating site for nerds (and everyone else too).
7. eHarmony: The dating site for scientists
PLATFORM: Android, iOS
COST: Paid
No, we're not talking about the Einsteins and the Bill Nye's of the world, just the extremely picky kind of nerds who want the reasoning behind it all. If you're one of those coding-dosing-Linux-using nerds, you'll appreciate a good algorithm. You'll be happy to know that eHarmony matches your personality with potential matches on what's known as a 29-dimensions model. So make sure you make an effective online dating profile.
They claim to be responsible for some 6,00,000 marriages. So, the algorithm seems to be working well (no need to be tinkering with their mathematics geeks, just trust the process!)
Verdict: Success comes at a price. 9/10
eHarmony claims to have one of the widest userbases and a lot of success stories, but the price for the premium version may seem too high. eHarmony's extensive matching features show you exactly how compatible you are with the people you match with.
On paper, it seems like a bunch of attractive graphics, but once you take a look at all that goes on behind the scenes to help you meet the perfect partner, you'll end up appreciating the platform a lot more. The details behind each match are what make eHarmony one of the best dating websites for nerds.
8. Elite Singles: For career-oriented nerds
PLATFORM: Android, iOS
COST: Free
This one is for the career nerds. Elite Singles is filled with university grads looking for a serious relationship. This dating site for nerds takes its matchmaking seriously and is largely filled with people looking to settle down.
Things get serious here, so make sure you avoid the virtual dating mistakes and make your profile stand out. According to their website, 85% of their user base is 30+. So while they may not really be reading comic books, this is a place for career-oriented geeks looking for the best dating site for nerds.
Verdict: Good for nerds looking for a serious commitment. 7/10
No one really appreciates how hard a software engineer's job is, apart from other software engineers. The struggles of a dedicated working professional are best understood by someone in the same grind as them. And no, if you get busy and don't reply for a day or two, your match won't get annoyed. They'll probably understand that you were busy preparing for that upcoming meeting.
So if you've ever asked yourself the question, "Is there a dating site for intellectuals?", Elite Singles might just be the answer. Find your other half who could just be working in the same field as you.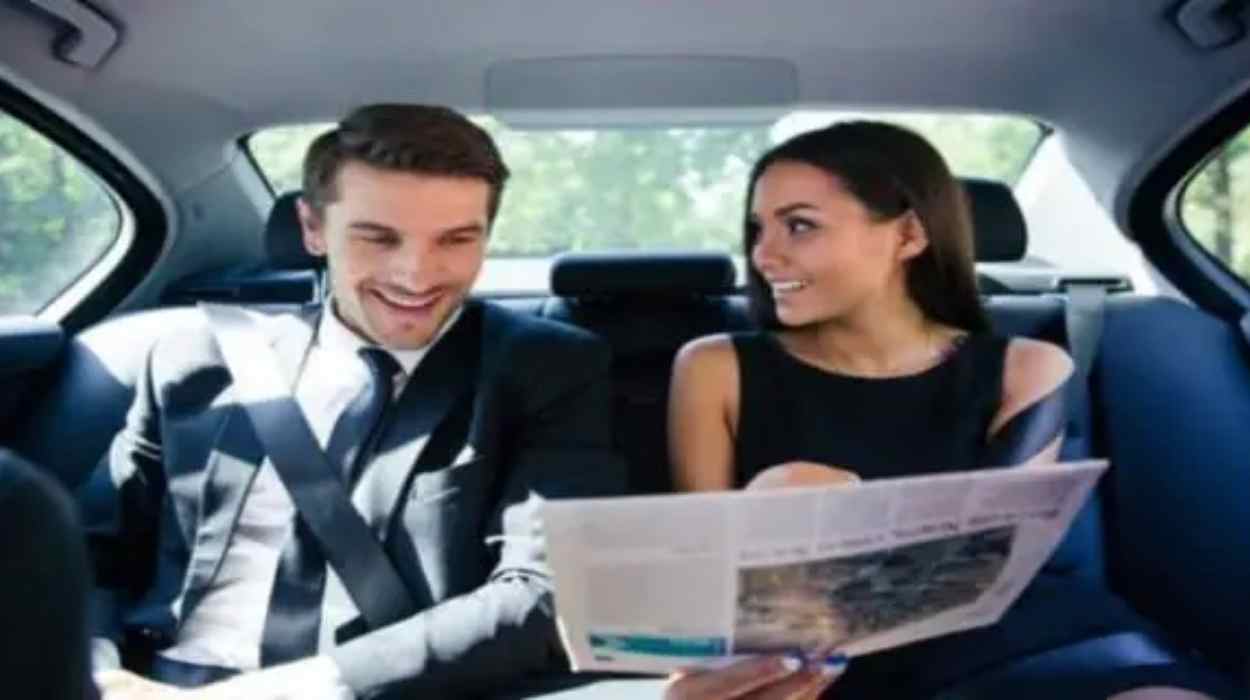 9. Tastebuds: When you hit the G…string
This one is for the music geeks out there. How often have you asked someone what music they listen to and they've said, "I listen to all kinds of music"? What a boring answer, right? What do you even reply after that?
Tastebuds connects your Spotify to your profile and helps you match up with people who listen to the same music as you. When you can just chill and listen to music with someone, you won't be thinking about things to do with your partner all the time. However, Tastebuds is only available for iOS and their website could use some work.
Verdict: Great for music lovers but lacks reliability. 7/10
While this app is built around a great idea, the execution isn't perfect. The app lacks updates and can be buggy and isn't available for Android yet. But the idea of finding a fellow country music lover in a world populated by pop fans is so worth it.
10. Dating for Muggles: Potterheads unite
PLATFORM: Android, iOS
COST: Paid
If the name doesn't tell you what it's about, this isn't for you. For geeks who grew up on Harry Potter movies and books, you can meet fellow Potterheads through this site (and ask them out to the Yule Ball!). The site isn't only limited to Potterheads though.
Verdict: Good if you're looking for Harry Potter fans. 7/10
There are a bunch of other interests you can search for on the dating site as well. However, the user base does seem to be limited. Out of all the geek dating sites, this one features the most niche marketing tactics. Hence, it's no surprise you won't find too many people on here, but it's still a great way of finding HP lovers.
Related Reading: 21 Harry Potter Gifts For Adults
11. Geeky Friends Date: The completely free dating site for geeks
PLATFORM: Android, iOS
COST: Paid
This website focuses on bringing free dating for nerds with their website being 100% free. The signup for this dating site for nerds is extremely hassle-free and you can meet and talk to geeks from all over the world.
Verdict: Appears outdated but offers a worldwide reach. 6/10
Despite it appearing outdated, this site does have all sorts of geeks you could talk to. If you're looking to talk to geeks from different parts of the world you should give this dating site for nerds a try.
The subreddit for the thing you're stanning over obsessively will introduce you to a lot of cool new people, but it won't get you a date. Try out these dating sites for nerds and you might just find the apple to your 3.14. (Get it? 3.14? As in, Pi?)