Question:
Dear ma'am,
I am a 28-year-old girl from a middle-class family from Odisha. I met my boyfriend through a matrimonial website with the sole purpose of getting married. We fell in love. After 3-4 months his family came to see me for the first time but we couldn't treat them properly, as my grandmother had recently got a paralysis attack. His family and brother and sister liked me for my looks and behaviour, but the next day his family said no to us for marriage as we couldn't treat them properly.
After this, many proposals came for me but I rejected all because I loved him. All this while he was there with me and he used to tell me to get married to a good guy. But I couldn't get my heart to agree to marry some other guy. It's been 2 and half years since then and we are still together after many breakups and patch-ups.
In these 2 years, we have been intimate a lot of times. Now when his family is ready to get us married and the discussions have been initiated by both the families I feel that he doesn't love me and he wants to marry me only because of the sympathy and guilt (because I have waited 2 years for him and was there him in all his bad times when he was jobless).
But I don't want to get married to him like this because I know he won't be happy with me and I don't want to marry a person who doesn't love me. Since the last one month, we have been arguing a lot. He has been talking to 4-5 girls and maybe flirting with them too. He doesn't give me the importance or value me the way a person does if he loves a girl. He doesn't even reply to my texts properly. In the last month, he has told me a lot of times that he doesn't love me… that he has tried a lot, but he couldn't.
Without love, he could have sex with me, but he couldn't have feelings for me. I feel used now. I really love him a lot but can't marry him like this. I have a lot of pressure from my family for marriage and I don't want anyone else to touch me. He knows all this and that's why he wants to marry me. He tells me not to worry about his happiness because he will take care of it by talking to other girls and maybe something more. I don't know what to do. I get suicidal thoughts every now and then but can't do this also because it will affect my family a lot. Please tell me what should I do 🙁
Snigdha Mishra says: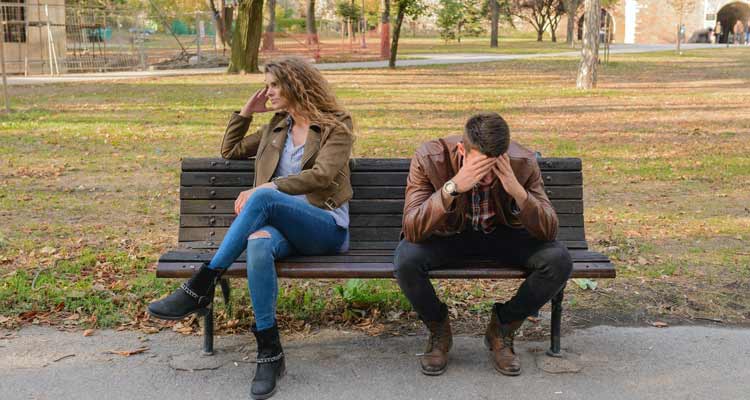 Dear Lady,
Poor communication: What I see is a lot of communication gaps between you two. Have you spoken to him clearly about your issues? Has he openly told you that he doesn't love you? I can see that you've written you assume so and that he knows all this and that is why he wants to marry you.
Relationships and sex: Now, having sex with someone must not force you to marry a person. Sex is a biological need and it doesn't determine love. One can very well have sex with a person without loving them. If you have clearly made up your mind that you do not wish to be married to someone who does not love you and is marrying you out of pity then what are you waiting for?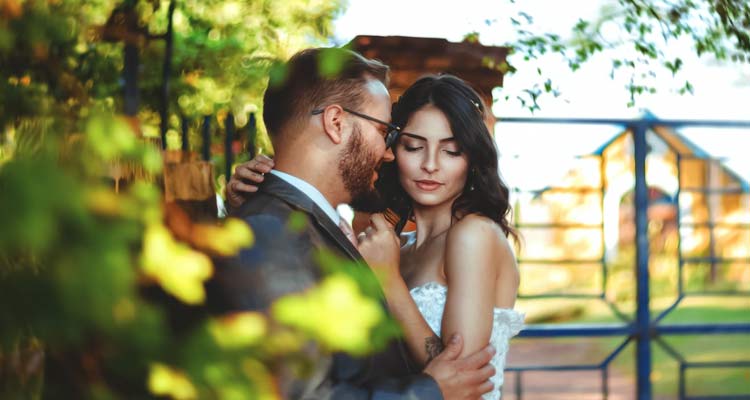 Don't marry him if you don't want to: I can see that you are a self-respecting woman, hence you don't want someone to pity you. So don't marry him if you don't want to. You can refuse if you so wish. You've also spoken about the fact that he won't be happy with you. To that, all I can say is that let's not assume a future we know nothing about.
Do you wish to be married to someone who you think does not love you and pity you? Your family seems patient since they gave you two years with the guy. If you don't feel like marrying him, it has to be your choice
Suicidal thoughts: I suggest you take online therapy from a psychologist to curb suicidal thoughts.
Focus on what you want: Marrying under pressure is unhealthy for all parties involved. I'm am sure you will take an informed decision. You seem like an intelligent and sorted girl. Trust me, you already know what you want, you just want someone to tell you, yes you are right! But it's not my place to tell you that.

All the best! Do write back if you need more help.
Snigdha
5 things that indicate that you are almost begging to be with your ex