No matter how in love you are, it doesn't hurt to talk shop with your partner so that you're both on the same page before you tie the knot. Yes, we mean that you should discuss finances before marriage. Getting into a lifelong commitment is going to bring a lot of new changes for you. From designing the drapes of the living room in your new house to designing the way two of you are going to manage your money, there is a lot to prepare yourself for.
Finances can be a tricky subject to navigate as a couple. Many are now choosing to talk about money before marriage in order to avoid any major disputes later on. So don't leave this topic of discussion on the back burner for too long. Better to get it out of the way as soon as you can so you can enjoy a splendid married life later on!
Does Financial Planning Before Marriage Help?
My husband and I had met through a mutual friend at a house party. Within a year's time, our families had met each other and we were now engaged to be married. But I'd been worried for quite some time. Not about my feelings for this man. I was deeply in love with him and I was excited about our wedding. I was only worried about our financial future together.
Although we had discussed almost every topic under the sun, this was the one thing which we never really brought out in the open. Talking at length about finances before marriage is something that had never occurred to us. He is a simple man, just like me, and money was never in our list of priorities. But finances had to be discussed, jobs, roles – and that too before we made our vows to each other.
My sister, Sylvia, had been quietly and keenly observing me over the last few days. She asked me what was bothering me and why I had such a frantic look on my face the whole time. Although my sister is perhaps the closest person to me at home, I wasn't sure how or whether to discuss this issue with her. But she was unrelenting and pressed me to spill the beans and I told her about how I was worried about discussing money before marriage with the man I loved. I shared all my fears with her and asked for her advice as an older, experienced, married woman. The equation she shared with her husband had inspired me and she could probably shed some positive light on this issue.
Related Reading: The first year of marriage
When to talk about finances in a relationship?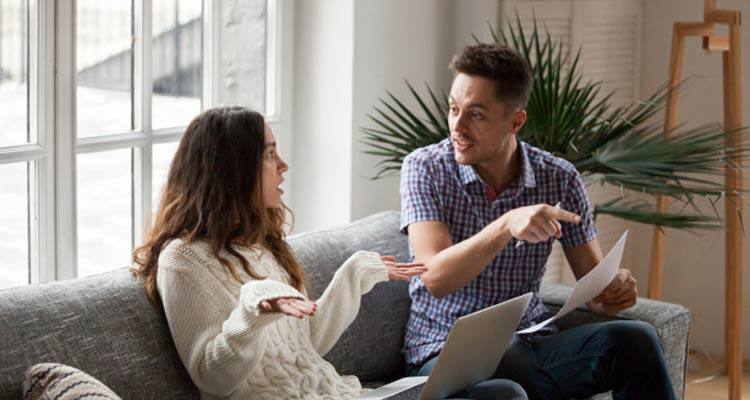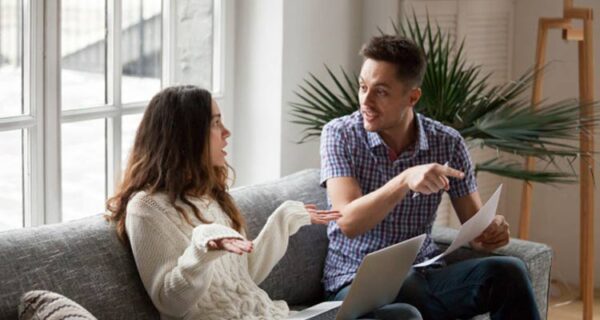 If you ask me what I've learnt from my experience, any time is a good time if it's not too late. One should prioritize discussing the management of finances before marriage over anything else that has to be sorted out. When I spoke with my sister, she pointed out the need for Daniel and me to be on the same page as far as our finances as a couple were concerned.
She revealed how she had articulately and transparently walked the monetary tightrope with her own husband years ago. By the end of our conversation, I was quite relieved and motivated to engage in an honest and open conversation with my husband-to-be for she reassured me that this is one of the biggest priorities in a relationship.
I decided to approach the topic of money before marriage with him
About a week before our wedding, I called him up and asked him to meet me at a coffee shop we both used to love going to. We ordered two strong black coffees and initially, all I did was stare at the whirlpool forming in the center of the black liquid before me. Upon Daniel's urging however, I began talking about my concern regarding our financial planning. Eventually, I ended up sharing everything that was on my mind with him, eagerly awaiting his response.
Surprisingly, Daniel remained calm and composed throughout our conversation and made me feel the same way by what he said. He told me how glad he was that we were discussing something so pivotal before marriage so that it didn't give us any shockers in our life after the wedding.
He explained how he wanted us both to continue with our jobs and divide our pay between a "Monthly Expenses" and a "Savings" account. I was really impressed that he had thought about money before marriage too.
He revealed how his parents and the honesty in their relationship, regarding finances as well as everything else, had had a lasting impact on the overall structure of their marriage. It is so crucial to discuss finances before marriage as you step into this whole new life.
The key, I've realized now, lies in communication – honest, clear, two-way communication. Finances, especially, are an issue that can create havoc for a couple if not discussed in depth before marriage and I didn't want that to happen to us.
Related Reading: How we divided our financial responsibilities after marriage
It Is Necessary To Have Such Conversations Before Marriage
When I approached the topic of sorting out finances before marriage with Daniel, it felt like a load had been lifted off my shoulders. I knew then why I was in love with this man seated right before me. We were best friends before being lifelong companions. He was my soul mate and my pride. I could almost hear me berating myself in my head, "Honey, what were you so worried about? If only you had spoken to him earlier, instead of keeping these feelings all bottled up, you could have saved yourself all these days of undue worry and stress!" All that was left to take place was our dream wedding, which was the first step towards our future together.
It's just been over a year since we got married. I often think of that day when I finally made the decision to discuss the delicate issue of finances with my husband. Even today, I'm so glad I took that step. It changed our relationship for the better. I assure you, it is one of the most necessary conversations before marriage that all you budding couples need to have ASAP.
We are both working and, as we had decided, my entire salary stays in the bank as our savings, while my husband's salary is used for our monthly expenditure. This equation has worked out perfectly for us and we are happy. We hope to continue with the same arrangement in our future and lead happy, healthy, stress-free lives!
(As told to Misbah Nayeem Quadri)
FAQs
1. What should be considered financially before marriage?
There are many conversations before marriage about money that one should have. This includes division of assets, how to manage one's salary and potential investments.
2. Should you discuss finances before marriage?
Absolutely. Whether you want to consider combining finances before marriage or not, what is your take on your spending habits as a couple and what kind of individual monetary freedoms are we looking at? These are some things you must talk over with your partner.
3. How do I protect myself financially before marriage?
Consider signing a prenup to safeguard yourself financially and make it clear how you want to keep or spend your money. This way, in the event of a separation – the monetary hurdles will be the least of your issues.
Marriage And Money Problems: She Was Calm But Something Was Amiss