Faraaz Kazi is an Indian author, primarily writing mainstream romance and best known for his debut novel Truly Madly Deeply, published by the Cedar Books, imprint of Pustak Mahal and re-released by Mahaveer Publishers in 2012.
What was Truly, Madly, Deeply about and what inspired it?
Truly, Madly, Deeply is about young love breaking barriers and morphing into a kind of love that translates into obsession. It deals with teenage infatuation and is an ode to the memories we create when life is a melting pot of pressure due to studies, peers, expectations, and of course that familiar feeling of first love. A writer draws a lot from within himself in his writings and memories are the treasure trove in this craft. So it is a combination of facts and fiction where certain characters are inspired from the people I have known.
Do you think it is possible to ever forget the love one experiences in those teen years?
I don't think one can ever forget that first love. In all likelihood, your teenage love won't be your last or only love. There will many more relationships before you find your "perfect" one but the memories of that first love will always be the deepest and the longest.
Are you a romantic person? What is your idea of a perfect date night?
For anyone to write about love, one has be feel that emotion. So yes, I am romantic. To me, a perfect date would be on a full moon night that starts with a candle-light dinner on a reserved rooftop restaurant overlooking the sea. A quiet, intimate stroll on the beach later with our feet caressed by wet sand as waves orchestra the background score is my idea of an ideal night.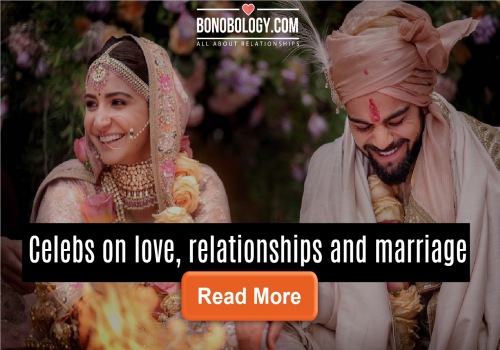 Did you fall in love while growing up?
Growing up is all about falling in and out of love several times. I too had my share of crushes and heartbreaks and might have ended up breaking a few hearts myself. One incident that I remember and regret dates back to when I was in Class Tenth. One morning, a girl from seventh grade walked up to me in school corridor and coyly, handed me a folded paper. Absolutely clueless about the content, I read the letter. The girl, who was still standing there, had expressed her love for me. I was shocked because we had hardly spoken to each other ever. Anyway, with no idea how to respond, I laughed and handed it back to her saying, "Great job, but it doesn't really rhyme. You have misspeltlove, and your grammar is all over the place." Thanks to the Grammar Kazi (oops, Nazi) in me, she never spoke to me after that!
Have you experienced heartbreak or know someone close who has? How does one deal with it?
I guess very few would be lucky to not have gone through aches in love. I too have experienced heartbreaks and battled severe depression. I was hit so bad that I wanted to end it all. But I am glad that I didn't give up on life because I now realize that nothing is worth giving it all up. A failed love affair is just a part of life. It is not the whole life. The first step to dealing with a heartbreak is accepting that there is one. And the most painful part is acknowledging that the other person has moved on.
Distract your wounded heart and try taking up a new hobby. Write a book. Weed out all the memories and things that remind you of that relationship. It is an excruciating exercise but it is important if one has to deal with it.
Is love overrated?
It isn't really overrated but sometimes, it becomes important to take stock of things from a detached perspective, If the other person only gives you tears, you shouldn't be with an onion. The problem is realizing when that stage comes. In love, people don't question their partners. Problems arise when the bubble bursts and those who were once so deeply in love want to go separate ways. So love isn't overrated or complicated, people are!
What are the best and worst things about being in love? How do you resolve conflicts with your partner?
When you are in love, you can bare all without apprehensions or biases. That is an extremely comforting feeling. I really believe in the concept of two bodies, one soul. Often we complicate things by tying expectations to something that is free beyond belief. The moment you cage a bird that was meant to soar, you are dealing with a ticking bomb. Having said that, I believe that the best and worst thing is the sacrifice one makes and the other expects.
Tell us something from your personal mistakes. Five relationship mistakes you made in 2015 which you hope to rectify in 2016.
Well, we all make mistakes and as long as we learn from it, we are doing just fine. My five mistakes are:
Failing to realize that words like 'forever' and 'always' are mere words, not promises.
Chasing after the wrong people in an attempt to salvage a relationship
Placing my trust in people's hands only for it to be broken sometime
Not accepting that to survive, you need to follow the selfish laws of today's world
Above all, loving the wrong person which in turn taught me how beautiful it would be to love the right one when the time came
What goes on in your head when your partner is annoyed with you?
I believe there isn't any argument in the world that can't be resolved over a cup of coffee and honest conversation. The one thing I do is chuck all the negativity out of the window and create an atmosphere of positivity. If one person is annoyed, the other one has to stay calm. But also, if it is always the same partner bearing the brunt of the other one's temper, it is time to think about it.
Discuss. Stay calm. I believe in sticking it out and letting your partner know that you are there unconditionally. Give the issue a break and visit it once the dust has settled. And one golden rule—never go to bed annoyed with your partner. As the night falls, so should your ego and anger. Tell them you love them every single night. Life is uncertain and if something ever happen, love is the gift you would want to give them.
Five fascinating stories about Bahuchara, the deity of transgenders and masculinity

https://www.bonobology.com/men-get-sexually-harassed-too-heres-how-to-identify-it/
Things to remember when you are having steamy shower sex with your partner