"Love at first sight? I absolutely believe in it! You have got to keep the faith. Who doesn't like the idea that you could see someone tomorrow and she could be the love of your life? It's very romantic." – Leornado DiCaprio
Now, we don't know if this widely attributed quote was actually Leonardo's but few would dispute his notion. The Romeo & Juliet actor isn't exactly known for his deep relationships with women but if an alleged Casanova like him believes in the concept of love at first sight, why shouldn't we?
So shed off your cynicism for once, understand this 'love at first sight meaning and phenomenon' and bask in the opportunities that life gives when you meet someone and the proverbial sparks fly!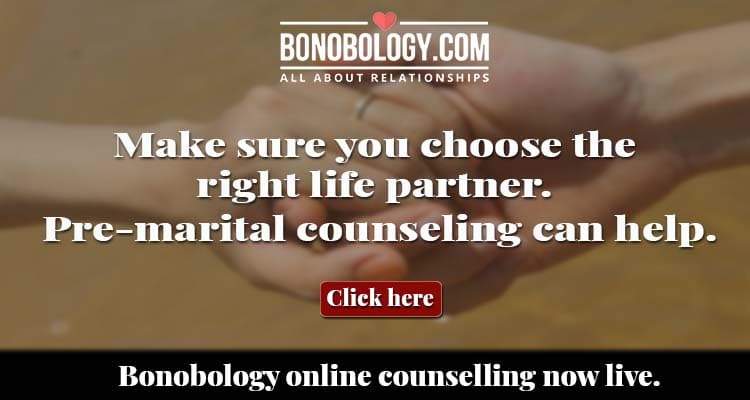 Can You Really Fall in Love At First Sight?
Ok, let's address the practical yet secretly romantic men and women out there whose first and foremost question is likely to be – do these things happen in reality and not just in movies like Titanic or with celebs like Prince Harry and Meghan Markle?
The answer: Yes, they do! Love at first sight means you feel an instant, extreme and ultimately long-lasting romantic attraction for a stranger when you spot or get introduced to him or her.
Agreed, it might be purely physical attraction and it may not even last that long but consider it the first step towards your ultimate goal. Here are some other reasons why you should absolutely believe in things like crush at first sight, instant chemistry and desirability.
Related Reading: 8 People Define Unconditional Love In Beautiful Ways
1. It's all scientific
Truth be told, the phenomenon of love at first sight wasn't just born out of a romantic poet or writer's vivid imagination. There is actual science at work here.
In a study titled Neuroimaging of Love: fMRI Meta‐Analysis Evidence toward New Perspectives in Sexual Medicine, neuroscientist Stephanie Cacioppo and her team of researchers figured that there are 12 areas of your brain that work together to release chemicals which can bring about that wonderful feeling of being in love.
Whoa!
2. Chemistry and more
The clichéd 'butterflies in your stomach' maxim is actually related to hormones that make you feel warm and fuzzy. Prime among these are dopamine and serotonin, as well as norepinephrine. Their functions? To make you feel giddy and energetic, almost like you are on drugs.
They may even lead to reduced appetite and insomnia – so if you feel sleepless at night, know that it's probably the result of crush at first sight that may have endless possibilities.
3. The brain and heart dilemma
Interestingly, it's not just the brain that tells you whether you feel attraction or not. The heart feels it too so it's a great combination of two organs that work in tandem.
A study by Professor Stephanie Ortigue of Syracuse University, US found that when some part of the brain gets activated, there can be some stimulation in the heart as well. Perhaps that's what they mean when your heart starts beating faster when you see your crush?
Related Reading: 21 Ways To Tell Someone You Love Them Without Saying It
4. The role of attractiveness
Now, the definition of attractive may change from person to person and perhaps it isn't right to talk about looks in these politically correct times. But fact is that attractive people do draw attention and there are higher chances of them falling for equally beautiful people.
This might be based on looks or intellect or some other factor but when you find another person who mirrors your desires, it's easier to fall in love with them at first sight.
5. The belief behind it
Heard that old saying, "magic happens when you believe in it". The same goes for love at first sight. If you are not too convinced about the science behind it, believe in the phenomenon.
When the right person comes along, you will get the signs. Perhaps all those love at first sight songs you have heard while growing up, start playing in your head! Just believe it's happening for a reason.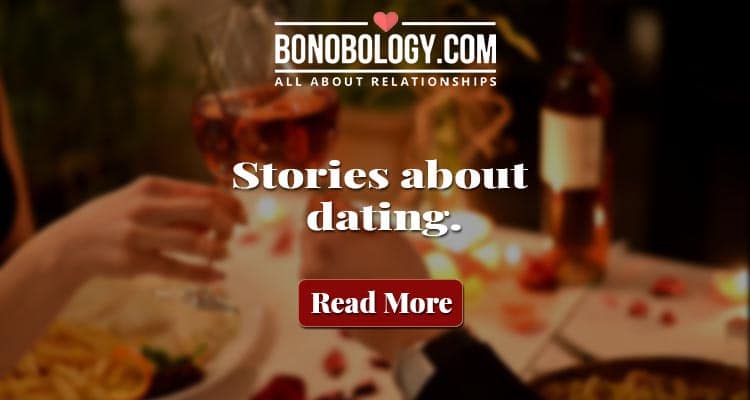 What Are The Signs for Love at First Sight?
For hopeless romantics, there is really no description for love at first sight except that they 'feel' it. However, like other things, there are telltale signs that will explain if you have really experienced it when you met someone special.
Most of these are physical signs but there are inexplicable emotions at play here too. So be aware of both!
1. The eyes start to act
There is a reason why it's called love at first 'sight'. You have to 'see' and more importantly, like what you see. Say, you walk into a chic Soho bar and settle in with a drink only to spot the hottie on the other table.
Almost involuntarily your gaze goes there, more than once during dinner. It just means, your eyes have made a connection.
2. Your brain works with your eyes
Science says, all it takes is a 100 milliseconds to know if someone is a potential partner. When the eyes lock, simultaneously you are sizing up their possible trustworthiness, intellect and depth to see if they match yours.
A reciprocal glance takes it to another level altogether! And bingo, suddenly you begin to hear all those love at first sight songs!
Related Reading: 5 Emojis Guys Send Their Girl When In Love
3. Your body language changes
The body language of love at first sight moments are interesting to note. First and foremost, there is a feeling of comfort even at the first meeting.
As the conversation progresses, notice your shoulders relax. There might even be a small involuntary sway of the body. And you may end up smiling a lot more during your chat with Mr/Miss Potential.
4. You feel real and completely yourself
Often in social situations, etiquette and the context may demand you behave in a certain way that's not your natural self. Perhaps your jokes don't land on your friends well.
But this person appears to just get your sense of humour. Perhaps your style quotient isn't appreciated by others. But he/she first compliments your style. Basically, you can be real.
5. The sync happens smoothly
Opposites don't really attract. Often we go for those with who we share similarities, at least initially. Did you find yourself completing each other's sentences? Did you laugh at the same sequence?
Did you realise he loves Chandler from Friends as much as you do? Well, these are signs that the dopamine may be working overtime!
Related Reading: 9 Things To Do To make a Man Stay Madly In Love With You
6. Suddenly the world ceases to matter
The best way to test if you have fallen in love with someone you just met is to go through your interaction with him or her in a group. If you were in a group and got introduced to the person who may become the love of your life in the future, think how you behaved.
Do you remember what he said more than what others did? Did you stop noticing your surroundings to focus only on him? That's a sureshot sign!
7. You are curious about them
If a person interests you, he or she will hold your attention for a long while. This will naturally lead to curiosity. Often when you meet new people, you indulge in small talk where you ask the perfunctory questions about their work, life and interests.
But this time it might be different. You may be genuinely curious to know more about them and it will reflect in your questions and chat with them.
8. Romantic songs and films appeal
They say those who believe in love at first sight usually love romcoms more than other genre. The other way round is true as well. Perhaps involuntarily you find yourself seeking re-runs of Notting Hill or My Best Friends' Wedding on Netflix.
It's because external stimuli like movies or songs or books may actually add to the feeling of attraction that your brain has worked out for you.
Related Reading: 36 Relationship Building Questions To Ask Your Partner
Why Love At First Sight Can be Dangerous?
The signs are there, the reason is there but what about the flip side to this otherwise rose-tinted appeal of love? While it would be cynical to assume that love at first sight can never happen, it is naïve to presume that it is something deeper. Bear these warning signs in mind…. Just to be safe!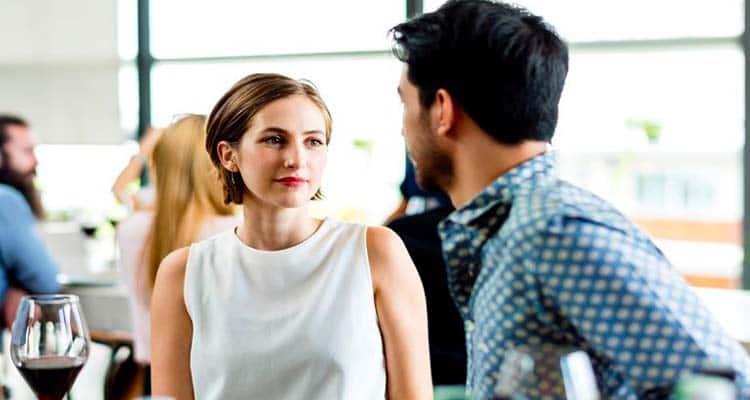 1. Reality can be different
It is essential to remember that just because the love chemicals were working equally the first time, it may not last forever for both of you. So be realistic even as you enjoy the first flush of a relationship.
2. It can be shallow
Attractiveness plays a huge role in every love at first sight description in books and movies. But looks are only skin deep. A strong crush may prevent you from looking beyond the first signs of love.
Related Reading: How Long Does It Take To Fall Out Of Love?
3. You may alienate friends
The body language of love at first sight says it all. You may be constantly enveloped in thoughts of your crush and may act coy and shy. So much so that it may actually lead you to drift apart from your other friends.
4. Logic might take a backseat
You might not heed the warning signals. Without elaborating, let's just give one movie example – Double Jeopardy! Mad attraction or instant love doesn't allow for logical thinking if the gorgeous man you felt was perfect was actually not that great.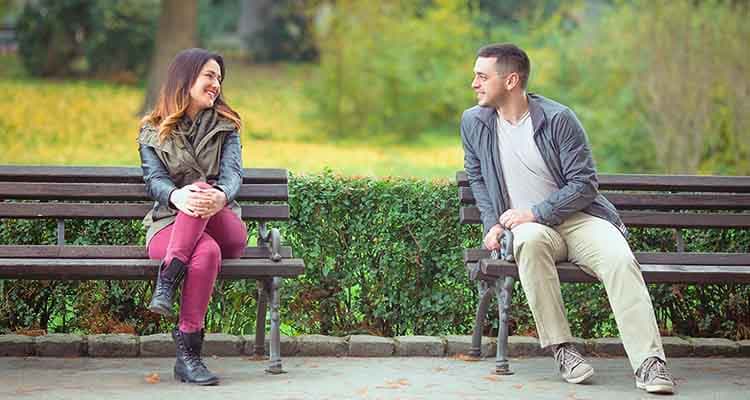 5. It might hurt more
If your experience turns into something beautiful, then it's a great story. However, if you later realise you fell for the wrong person, the recovery from the heartbreak can be much tougher as you invest a lot more emotions here than what you would in a well-thought out, slow paced relationship.
In conclusion…
The dangers aside, everyone has fallen in love at first sight at least once in their life. For some it may have happened in high school during prom night, for others it may have occurred during a work meeting as a professional but in the relationship chart, this is a story that everyone must have and nurture. If nothing else, take it as the foundation stone of building something strong and meaningful. As Leonardo DiCaprio said, 'Keep the faith' and all will be good!