The idea of love marriage is still alien to many of the parents in India. They do not feel comfortable with such a marriage where love preceded the alliance and still believe in the traditional method of choosing a life partner through an arranged marriage. Many young men and women also prefer arranged marriages and thus can have their happily ever after. But the problem arises with those couples who believe in the magic of love but their parents oppose their relationships. If you are one such couple then do not worry love birds; as we put forth some practical ways to convince parents for love marriage without hurting them.
12 Ways To Convince Parents For Love Marriage Without Causing Hurt
As an individual, you have the right to choose your life partner. If you find someone who matches your wavelength and you feel connected to that person then there is nothing wrong in it. If your parents do not like your partner, it can cause a lot of emotional stress for you. While we all want our parents' blessings, at times their unwillingness can be greatly upsetting. You need to take a stand for your relationship especially if you find your parents not agreeing to it.
However, do not take any drastic measures which might damage your relationship with your parents. In case you are confused as to what to do when parents oppose your love marriage then follow these 12 ways to convince them wholeheartedly.
1. Be sure of what you want from your relationship
Before you make an attempt to talk to your parents about your relationship, it is essential that you assess your relationship honestly. Be sure of what you want from the relationship and whether you both are ready for commitment or not. If even one of you is commitment-phobic, it will ruin everything at the very last minute. Without being sure of the relationship yourself, you will fail to convince your parents for your love marriage.
Related reading: They love each other but are not sure of marriage
2. Let your parents know that you have someone in your life
Either directly or indirectly through subtle hints, you must let your parents know that there is someone special in your life. Let them know you have a girlfriend. Do not commit the mistake of keeping your relationship hidden because if you do so then it will hurt your parents. As it is, Indian parents assume that their sons or daughters can never fall in love on their own. If you do decide to introduce them here are some tips we have drawn up just for that.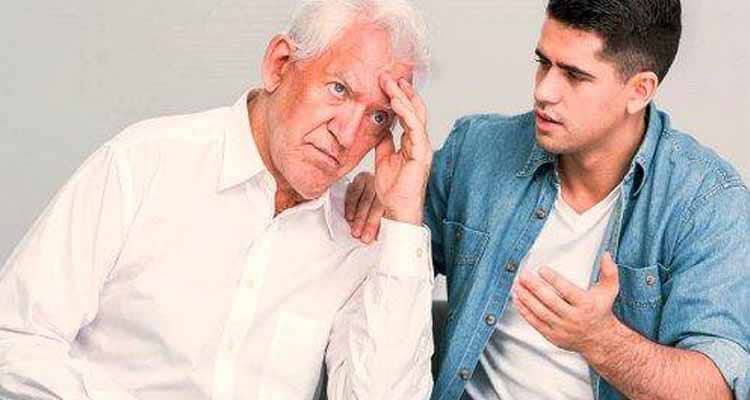 You need to show them respect and trust by sharing your feelings with them. Along with that, if you hide your relationship then it means you are also not sure about your choice.
3. Share your views with your parents regarding marriage
You must make it a point to share your views about marriage with your parents. Your parents might be against an inter-caste marriage or a love marriage but you let them know what matters to you the most like your partner's educational qualification; character etc. Also let them know the things that do not bother you at all like the age difference, caste, economic status etc. Sometimes a debate may surface, but you and your parents can come to an amicable consensus. This way you will also know how rigid they are.

This way they will know what you want and perhaps will be more open to the possibility of love marriage.
4. Show your parents that you are responsible and mature now
Always act in a responsible and mature manner so that your parents can trust your decision-making ability. For example, take a leading role in solving any problems facing the family; lending a helping hand to your parents as and when required. Make sure your parents know that you are ready to take on life's challenges and are not someone who would back-off in face of difficult times. No one would trust the judgment of someone who appears immature and irresponsible.
Proving them time and again that you are dependable, rational and sensible will increase their confidence in you and they will probably be able to accept your love marriage easily. You will be able to convince your parents that love marriage will work for you.
5. Listen to your parents' perspective
Your parents might disapprove your marriage but it is really important that you listen to your parents' perspective and the concerns they have regarding your love marriage. Perhaps it is the inter-caste factor, perhaps they are not sure of your prospective partner's intentions. Remember that without knowing what they are actually thinking, you will not be able to deal with the issues conveniently. They can have varying reactions to your news and you must be prepared for them, this piece will make you smile a little too.
Do not become very defensive but assert your position in a clear and respectful manner.
6. Make your parents see the best in your partner
For this, you must talk to your parents and let them know why your partner is the perfect life partner for you. Highlight the good qualities of your partner in front of your parents as and when possible. Make sure when you do that, you talk about those positives which interest your parents. This will help you convince your parents about your love marriage.
You can even propose a meeting between your partner and your parents so that they can meet him/her and get rid of all their doubts. For this, if you can coach your partner about the good and the bad about your family, he or she may be able to put their best foot forward confidently.
Related reading: Love Marriage Issues: The Trouble Started when our Parents Met
7. Take the help of close friends and relatives
Those relatives and friends who are in favour of love marriages can help you convince your parents easily. This will work wonders if someone from your family has had a love marriage and is happy in his/her married life. You can also take cues from them, plus you can also talk about them generally to your parents to get an idea of what they think of the whole episode.
An example of successful love marriage in your family itself will help you make your point more confidently.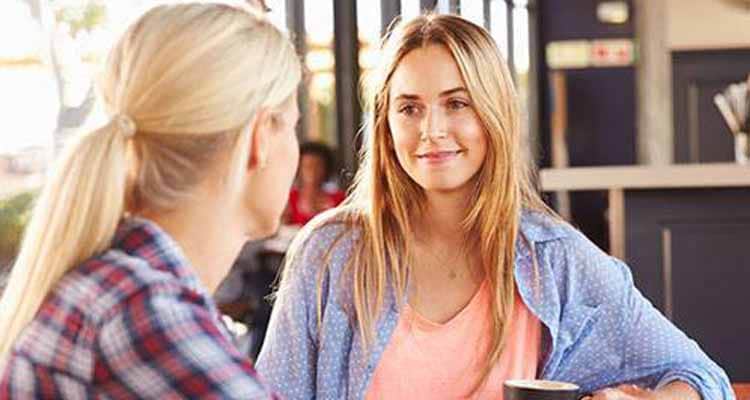 8. Do not take any rash decisions
When it comes to matters of love, you might not take decisions rationally. To convince your parents, you need to have patience and maintain your sanity at all times.
When you notice that your parents disapprove of your partner, you might get tempted to leave your house or marry your partner without their approval. Just to prove them wrong, you will feel tempted to take extreme steps. But these are rash decisions which need to be avoided at all costs otherwise any chance of getting your parents approval will disappear forever.
9. Try to get the support of at least one parent
You will obviously be close to one of your parent. So you must make an extra effort to convince that parent first because deep down he/she loves and understands you a lot. After convincing the parent who is close to you, half the battle will be won. Then you can take that parent's help to talk to your other parent. But make sure this does not create barriers between your mother and father.
Related reading: It took 7 years for me to find acceptance, love and respect in my marriage
10. Turn down any suggestions of meeting someone else
Your parents will do everything they can to pressurize you and convince you to meet someone else and forget about your partner. But you have to be loyal to your partner and turn down any suggestions of meeting someone else. Be persistent so that your parents realize that you truly love your partner.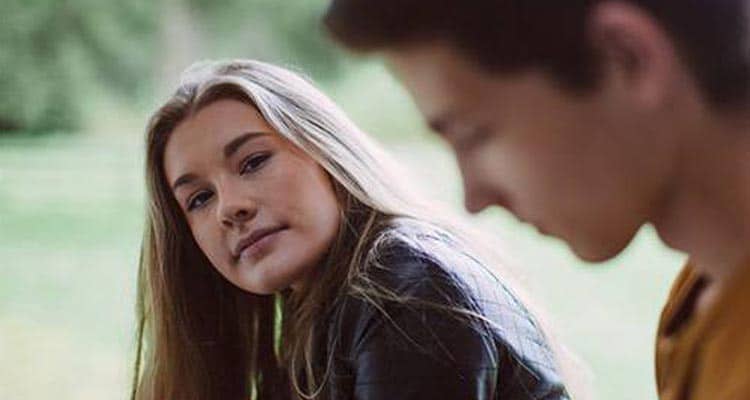 11. Make arrangements for the meeting of both families
When you have done enough to make your parents feel a little comfortable about the idea of love marriage and your partner, you can convince them to meet the parents of your partner. This will help them resolve any issues and doubts they have about the family background, socio-economic status, culture, values, morals etc. of your partner. If in the meeting there is a clash, there are still many things you can do to intervene and set things on a positive track.
12. Keep fighting and do not give up
If you truly love your partner and want to spend the rest of your life with him/her then you have to keep fighting for your love. Despite the obstacles your parents create, you have to remain dedicated to your love and do not give up at any cost.
But have you wondered why Indian parents are so against the very idea of love marriage?
Why Is It Tough To Convince Parents For Love Marriage?
According to a survey, around 75% of Indians opt for arranged marriages. Needless to say, it is safe to conclude that arranged marriages are deeply rooted in the culture and traditions of our country. It is largely believed that arranged marriages are stable, maintain rituals and cultures, and are built on the foundations of keeping the family together. In fact, one good arranged marriage fact that is often quoted by parents is that their divorce rate is much lower. But with the adaptation to modern lifestyle and advancement in technology, love marriages are becoming quite popular in India. The strongest opposition to love marriages comes not just from the Indian society but the parents of the couples. Here are the reasons why parents are generally against love marriages.
There are many types of marriages that take place in India, it is but natural for parents to reject anyone who seems like an outsider to them. Arranged marriages are preferred because parents believe that they will help keeping the family traditions alive.
Parents are worried that their child might fall for the wrong person and end up destroying his/her life. They care for their child so they do their best to guide their child to the right path
Parents usually do not want to go against the wishes of their child but due to social pressure, they have to give in. It is due to the fear of what the people in the community and society will think about their family that the parents oppose love marriages
Since the caste system is so etched in the minds of the parents, they oppose love marriage especially if the girl/boy is from a different caste background. Sometimes even same caste love marriages are not allowed due to difference of socio-economic statuses between the two families
Those parents who are living in rural areas of the country do not find the idea of love marriage acceptable because they are not liberal; they are uneducated and strongly believe in upholding age-old traditions
Some parents refuse to accept the partner their children choose because the partner is lacking in good looks, family background or professional standing. These matter a lot to some of the parents as these can enhance the overall reputation of their family
There is a general notion among parents that love marriages do not last long and eventually end in heartbreak. Due to this many parents discourage love marriages
Parents love their children and because of it, they want them to be happy and successful in both their private and professional life. It is this love which needs to be harnessed appropriately to convince them to love marriage. Put in all your effort, wait and watch patiently as ultimately your parents will give you their blessings for sure.
Make such an effort that you are able to convince your parents and even change their mindset. Hopefully, your parents will come around and respect your decision. So we hope you are able to fight the good fight against the prejudices regarding love marriages in India.
Does love conquer all – Marriage across religions
7 reasons why you should opt for love marriage and not arranged marriage
10 Best Bollywood Movies On Extra Marital Affairs