Thousands of long distance relationships break apart regularly just for the lack of physical intimacy. Now the question rises is it all about sex? The answer is obviously NO, but no one can deny the fact that sex is definitely one of the prime factor of a happy relationship, be it long distanced or not. As globalisation has broken all the barriers of nation-state-city in the context of career, long distance relationship has become really common and many of them fall apart like a flimsy house of cards. But things can be spiced up in many interesting ways in this generation of virtual communication. No matter how far your partner is, try out this list to keep together with your lovely partner.
1. Sexhibition
The easiest way to please your partner and yourself is having a "good" time over video call. There are thousands of apps and software now which enables you to see your partner doing 'necessary bodily errands' with the utmost clarity. In spite of the absence of the sense of touch the visual treat has the potential to satisfy both of the partners.
Related reading: How to make a long distance relationship work?
2. The rise of the 'phone'ix
Let's get back to those good old days of the not so distant past, when mobiles were used less like a computer and more like a device for calling. And in this era, something which was as popular as the game of "SNAKE" was… you guessed it right! Phone Sex!! Phone sex might sound a little boring in this generation, but have you ever thought that phone sex is more like a blindfold act in a virtual state? You can not see the person but you are well aware of his presence. His words pierce you yet you can not see from where it is coming.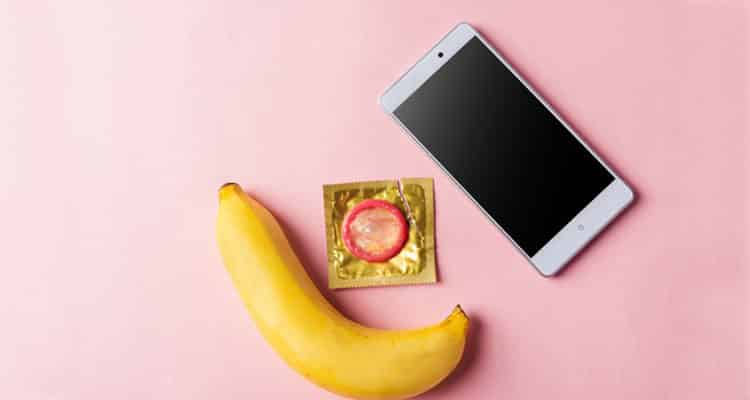 Related reading: 8 effective ways to make a long distance relationship work
3. Sexciting sexting
If the visual and the audio medium is explored, then how can the medium of writing be left out? Sometimes sexting is boring, yes we all agree on that. But still it is better than nothing. And moreover, the discreet way to keep the heat between the partners sexting is really exciting. No matter where you are, in office or in your friend's place, you can always throw the sexciting words like a dart to your partner!
4. Clip your desire
While video calls can make the couple voraciously watch each other exhibiting in a live mode, sending clips of certain acts has the capability of making him watch it again and again. And things become really steamy in that way. Sending such clips to your partner is more like making him think like a Lannister from Game of Thrones; remember "A Lannister always pays his debt". So if you send one, he will surely send you something back. But yes, we all agree that this is risky business. But the road to the magnificent Ladakh is also one of the deadliest roads of the world.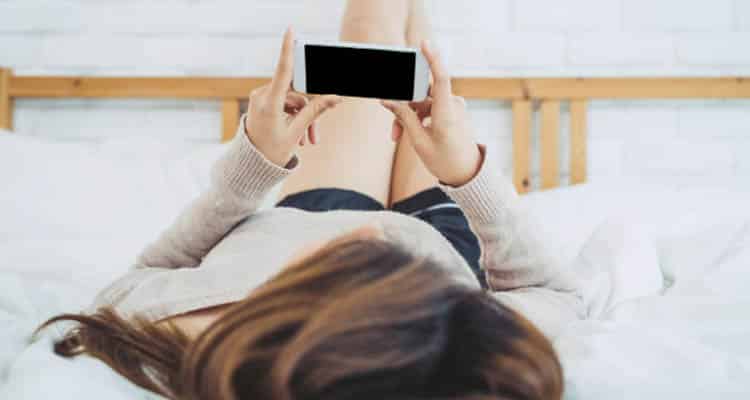 4. Ek porn do phone
In long distance relationships, people do try pretty weird stuffs to make each other sexually satisfied, and most of these weird ways work really well. One of them is to watch the same porn at the same time and getting all steamed up while talking over phone or message.
5. Gameplan
One thing that can really spice up the whole duration of waiting, in the course of long distance relationship, is the planning of the bedtime activities when you two meet each other. Plan your hearts and brain out with your partner, what you would like to do with him and vice versa. What are new things that you have learnt from internet and which you would like to try on him! This option is just like the dash of "garam masala" in the curry like long distance relationship.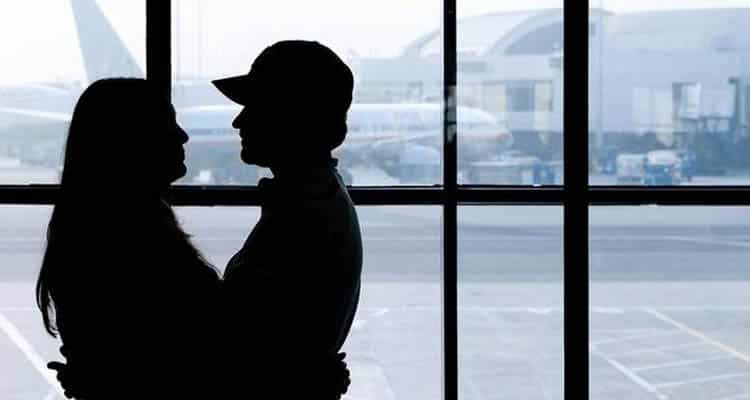 6. Blast from the past
If you are bored of the these gadgets and the technologies which kind of dictate you to maintain a 'healthy' relationship with a person who is miles away from you and your sex life has turned into something like the acting career of Tushhar Kapoor, then you can always transform it into something like Jeetendra. And for that you need to take the help of the technique of the past century, which is writing an erotica for your partner. Just like Shakespeare wrote the sonnets for his Dark Lady, you can write a full volume erotica for your partner. Moreover, sending it by mail (not e-mail but the postal one) would be like the melting butter on the steaming 'aloo paratha'!
What do you reckon you would do in an LDR? Let us know in the comments section below.
For more expert videos please subscribe to our Youtube Channel. Click here.
17 Signs Of Sexual Tension You Cannot Ignore — And What To Do
How Has The Perception Of Sex Changed In The Last 40 Years?
Sexless Marriage, Faking Orgasms & Addiction To Pornography / Geetarsh Kaur, Shivanya Yogmayaa & Sangeeth Sebastian