A real relationship is ever-changing. It is dynamic with its own set of ups and downs. Granted, it is essential to find a partner who complements you and your ideologies to make a relationship work and last for the long haul, but it is also equally important to learn how to be a better lover to ensure a healthy bond between you and your partner.
Whenever you and your significant other go through a rift, before thinking about what they did wrong and what they should change, you need to find out how to learn how to be a better lover. We're here to help you in your endeavor to be a better partner, backed by expert advice from relationship and intimacy coach Shivanya Yogmayaa (internationally certified in the therapeutic modalities of EFT, NLP, CBT, REBT, etc), who specializes in different forms of couples counseling.
How To Be A Better Lover – 13 Simple Tips That Will Change Your Relationship
The health of a relationship is balanced by both the partners equally. The best way to make your relationship work is by evaluating what you are bringing to the table. It's not just what your partner is doing, but also your actions that affect your interactions as a couple. To make sure that your contribution toward your better half is in the right direction, outside the bedroom and inside as well, here are some tips on how to be a better lover:
1. Learn to be patient and kind
Clichéd as it may sound, to be a better lover in a relationship, patience really is a virtue you need to adopt. You cannot make a relationship work in the long term if you throw tantrums at the first sight of discomfort or taunt your partner if they could not immediately provide you with something you asked for.
Say you asked your girlfriend to reach a restaurant at 7 pm but she reached at 8 due to some unavoidable reason. Instead of unleashing the anger monster within you immediately, be patient and find out the reason. This is the key to incorporating characteristics of a healthy relationship in your dynamic. If you adopt this practice, only then can you claim, "I am now a better lover to my girlfriend."
2. Express gratitude toward your partner
Quite often in married couples or those in long-term relationships, partners get so accustomed to being around one another that they forget to be thankful to each other for all that they do. You can be eternally grateful to them for existing but are you expressing that gratitude to them?
We often get relationship queries where people ask us, "How to be a better lover to my wife?". Well, this is your answer. Shower her with words of appreciation for all the things she has done and the sacrifices she has made. You can also spoil her with gifts and love letters as well!
Another way to improve your bond, according to Shivanya, is to hang out with other couples, because when you have another couple in front of you, you value your own relationship more. She says, "Socializing with new couples can be a new way of bonding and learning from other couple's way of life. Sometimes just dining with each other can get boring, resulting in repetitive conversation. So plan double dates and chill out with new couple friends."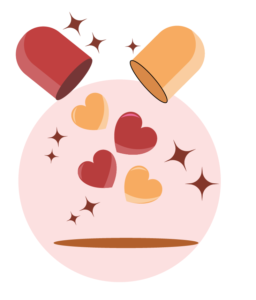 Get your dose of relationship advice from Bonobology right in your inbox
3. Focus on your personal growth as well
You want your partner to do things for you, you want them to earn well, work out, manage their finances, but what are you doing for yourself? Are you focusing on your career? Are you working out? Are you spending time pursuing a hobby?
Improving your romantic skills is not always enough. To be a better lover in a relationship, you need to work on your virtues and habits as well. Prioritize your personal development in a way that makes you grow, with your partner as well as without them.
Related Reading: Top 3 Dos and Don'ts for Happy Relationship
4. Practice listening better
Sandra was a wonderful girlfriend to Raymond. She was kind, empathetic and really cared for him. Her only problem was she often only listened to the words coming out of Raymond's mouth but not what his mind and heart were saying. This made Raymond feel unheard in a relationship, filling him with the lament that she didn't completely understand her.
Practicing active listening may be one of the most common tips on how to be a better lover, but it is often overlooked as well. Even though your partner is saying they are okay, listen deeper and find out if they are really okay. You cannot just focus on their words. You need to look into their eyes, listen to their heart and be compassionate enough to really listen to them.
5. Humility before anything else, always
The three biggest enemies that can kill a relationship immediately are pride, ego and arrogance. It is very easy for your ego to take over and ruin your relationship, becoming an impediment in your path on how to be a better lover. You must stay humble, accept your partner's flaws, and practice humility and forgiveness in the relationship.
Emily and Keith's relationship is a telling example of how ego and pride can prove detrimental to even the strongest bonds of love. Keith loved Emily, but every time she chose work over Keith, it would hurt his pride and he would treat Emily harshly. Eventually, Emily left him and Keith was left thinking, "I could have been a better lover to my girlfriend." Don't let that happen to you.
6. Move on from the past and be content
Daniel and Sophie had a beautiful marriage. So much so, that others labeled them as couple goals. However, Sophie kept comparing herself to Daniel's ex-girlfriend, which created a rift between the two. She also began comparing other people's marriages to her, even though they were simply perfect together.
This lack of contentment and being hung up on the past affected their marriage until Sophie admitted, "I failed at being a better lover to my husband." If you can relate to this, then you need to move on from the past completely and be content with what you and your partner have.
Related Reading: 15 Tips That Keep A Relationship Strong And Happy
7. Understand and practice true love
True love is permanent. It is kind, enduring, humble and respectful. It is never pretentious, nor is it selfish. There is no point in showing that you have a beautiful relationship on social media, only to feel like the love you share is fake and you are simply in it for the likes and comments.
If you want to decipher how to learn how to be a better lover, you need to first understand the meaning of true love and then practice it. You cannot be a good lover if your love is fake, to begin with. Therefore, show what genuine love truly is to your partner. Shivanya says that it is of utmost importance to learn each other's love language and express your love to your partner in that language to ensure a stronger bond.
8. Change your routine inside the bedroom
"Don't take each other for granted nor make romance your last priority. It takes creative, sporty, open communication and fun tips to prevent monotony and boredom in a relationship," says Shivanya.
If you have been married to your partner for a long time, you must have become very familiar with the pattern of your bedroom routine. One of the best tips to be a better lover is changing the routine and surprising your partner. Begin with scented candles or a body massage. Explore your options and bring in the surprise element to spice up your routine.
9. Slow down and enjoy your partner
This holds during foreplay as well as during sex. In a frenzy and craving to be physically intimate with the partner, people often tend to miss out on enjoying the process. Men, if you are wondering "how to be a better lover to my wife", this is a good place to begin making small changes that can add up to big results.
Take sufficient time to explore each other's bodies and indulge in elaborate foreplay as often as possible. If you already do that, try slowing down and savoring every moment. Look into your partner's eyes and really enjoy the moment the two of you are sharing. Apart from changing things up in the bedroom, you can also explore new ways to build different forms of intimacy in the relationship. The best way to enjoy your partner outside the bedroom is by traveling together.
"Travel often to enjoy recreation beyond four walls. Create memories together, video clipping romance and food. Traveling can bring out different sides of both partners' personalities and an element of playfulness that can add value to your relationship and romance," says Shivanya.
Related Reading: The Five Stages Of Intimacy – Find Out Where You Are!
10. Try new and different positions in bed
"Everyone has the right to explore, express and experiment with what arouses, excites and satisfies them. This is essential for building a fulfilling relationship," says Shivanya. It is not just about the positions you enjoy but also about the ones you want to experiment with.
Exploring new positions also matters more when your partner is dealing with certain issues such as arthritis, or if your boyfriend/husband is dealing with erectile dysfunction. Certain positions may help them perform better. You can be a better lover by simply being more experimental in bed.
11. Explore yours and your partner's erogenous zones
The human body is blessed with an intriguing mix of erogenous zones. In fact, every person has a different erogenous zone that really turns them on. Locking these is a surefire way of taking your sexual chemistry to the next level. For example, in the case of Colin and Mia, Mia had a particular liking for neck kissing, and it turned Colin on when Mia kissed his entire back.
Likewise, you and your partner too would have your own set of sensuous trigger points. If you want to learn how to be a better lover in the bedroom, begin by exploring each other's erogenous zones. With this seemingly simple exploration of each other's bodies, you can heighten the intensity of sexual interactions exponentially.
12. Surprise them with new elements
Intimacy in the bedroom is more than just foreplay and sex, and you cannot finish learning how to be a better lover unless you work on the different crucial elements that set the tone for desire and passion in the bedroom. Women, if you are wondering "how can I be a better lover to my husband", then these tips from Shivanya might help you:
Dress up, smell sexy and date each other as strangers again
Take a bubble bath or shower together
Blindfold and let him dress you in a new lingerie
Tease him with a strip dance to his favorite song
13. Savor each part of intimacy in the bedroom
Before you start the act, Shivanya recommends truly connecting with each other. "Giving each other body massages can be relaxing and help couples reconnect more intimately than just engaging in sex. Play on some lounge music and light candles as you pamper each other," she advises.
Now that you have enjoyed the shower, the body massage, the strip dance, the teasing, the foreplay and the mind-blowing sex, it is time to savor the next part as well. Once you are done with the act, do not immediately think about dressing up or going to sleep. Spend some time cuddling instead.
The moments after sex are the most honest and vulnerable ones. Spend those moments lying in the arms of your partner, mindlessly caressing their hair or body, and talk to them. If you are not big on talking, then spend those moments in silence, but make sure you savor that time together.
If you want to learn how to be a better lover to your partner, then you need to truly believe in your love for them and make the best version of yourself for them. Get rid of anything that may cause unnecessary hindrance in your relationship, such as ego, mistrust, cunningness and dishonesty and replace those with respect, humility, faithfulness and growth. It is your relationship and it is up to you how you can be the lover your wonderful partner deserves.
5 Reasons Why Intimacy Among Couples Fades And How You Can Prevent It
20 Questions To Ask Your Partner To Build Emotional Intimacy