If your partner doesn't pamper you a little, is it even love? Everyone loves to be spoiled in love and that's alright. You don't need to be a rich daddy's spoilt kid to enjoy being spoiled by flowers and other gifts. With the pados ki aunty in your society mapping your every move, it might be difficult to let your deepest desire of being spoiled come alive but once every blue moon, it is okay to embrace it with open arms.
Love comes in many forms, shapes and sizes; love also comes in little jewellery boxes from Tiffany's or a fresh cream pineapple cake from Flury's. Whatever it is that spoils you for good and makes you feel all mushy inside, know that, being spoiled in love is one of the perks there is to be in love.
Click here to see who your best friend would be according your zodiac sign.
Now, not everyone needs shiny trinkets. Maybe you are one of the subtle kinds whose idea of being spoiled in love is to have a home-cooked meal from your loved one or something to do with food – like breakfast in bed. The intention is to spoil you for good.
Read ahead to find out what is your idea of being spoiled in love.
How These Zodiac Signs Love To Be Spoiled
It could be tubs of ice cream or a solitaire for the birthday, it could be a peck on the cheeks every single day or a vacation in the mountains. Every zodiac signs love to be spoiled in a particular way. And this article is meant as much for you as it is meant for your partner because they would know how to spoil you when they go to your zodiac sign. Instead of groping in the dark about what gets you super excited just go through these handy tips and do your thing. Every zodiac sign has a spoiling preference and if you do what they love, they would love you to the moon and back.
You may also enjoy: 8 Benefits Of Silent Treatment And Why It's Great For A Relationship
1. Aries – Make it grand
For an Arian, everything has to be bigger and better- the more grand, the better. The over-the-top gestures are what makes an Arian happy. A 'welcome home' party in a suite at a city-view Astor hotel might be the kind of thing Aries is looking for. If you are giving an Arian chocolate, make sure the pack has Belgium, Swiss and English chocolates. More is better and less is definitely not for an Arian. Arrange a helicopter to take a midnight ride over the Pacific or buy a freaking city of Atlanta for an Arian and watch them get spoiled AF!
They are the kind who really like to be spoiled and you really have to splurge to make them happy. But the good thing is they don't expect you to spoil them every month. Once in awhile is fine as long as it is grand.
2. Taurus – The personal touch
People born under Taurus like their senses to be stimulated. If you are looking to spoil a Taurus with love, nothing works better than a soothing backrub, good wine and home-cooked meal. Lying on the terrace, watching a meteor shower and having cheesy pasta is another way to titillate their senses. Both the body and the mind need to be attended to, for a Taurean. They love to be spoiled this way.
They are simple people at heart and it's the personal touch that matters to them.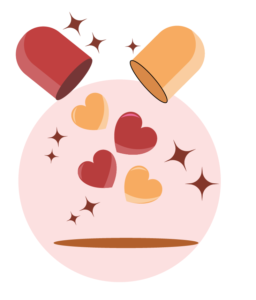 Get your dose of relationship advice from Bonobology right in your inbox