(Names changed to protect identities)
I was on a bus on my way to work, and her voice was almost inaudible over the phone. I walked to the front of the bus and asked her again, "So, what's your deal with Mark?"
"I have huge respect for him," she said, "and I know that without me in his life, he will not live."
Before I could recover, she said, "I love you…I love you, too."
Either she loves me or she doesn't. How can she say she loves him and also me, in the same breath?
Things were falling apart around me, my world was crumbling, and I missed my stop.
When I fell in love with Mahi a year ago, we were both married, and both the marriages had reached a plateau. We found each other in a group of common friends, found common interests, and when she pointed out that the white balance was off in my nature photography, I started considering her as a guru. And then came the lenses and our trips to various jungles together. We were sharing a lot more than our lives…
…and now this.
And she was quietly explaining it to me, like a teacher explaining the third dimension. Mark had been in her life for almost a decade, and it wasn't a romantic relationship all this while. But now he has expressed his desire to meet her in Delhi. And she says she has to go.
"How can you go? You know what he possibly wants. Will you go all the way and then not make love to him? Will you just lead him on?"
"Why are you only thinking of sex? Why is that important at all? And let's say I do make love to him. Does that mean I don't love you?
"Am I not always with you on the phone? Telling you stories of my daughter and my husband, about what happened at work, and where I went for a walk in the evening? I tell you everything. Even those awkward nights when under the influence of alcohol I find courage to sleep with my husband."
Related reading: Fantasising about someone else while in bed with your partner?
"You see, Aurin, Mark is like the Pacific. He is so vast in his knowledge, its application, and in his philanthropic reach, it is difficult for mere humans like me to fathom him. He loves to share every little detail with me, from a project plan to its execution. I'm like his life support. How can I take it away? The last time we fought, he went suicidal.
"If I love my husband, he will look after my family and ensure the equilibrium in my life is maintained. He is like the lake Mondsee, calm and still, dependable. At every turn, you can always expect to see the lake, calm even on a rainy day.
If I love you, you will love me back like nobody else does and write me poems. But you're like a brook, happily flowing, never to settle, spreading happiness with your touch. Who else can do that?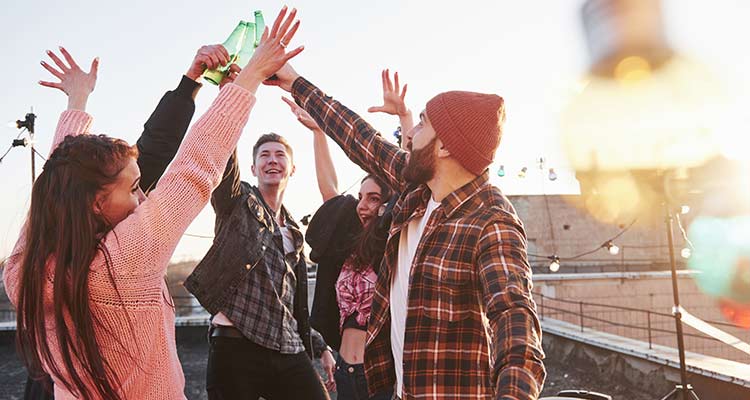 "Now tell me, which love do I sacrifice? I love the three of you for three different reasons."
"You don't have to sacrifice any, but shouldn't Mark know about my presence in your life? It's only fair, isn't it, Mahi? If I have to cohabit with him in your mind, he should have to do the same."
"He won't survive if he finds out about your presence. You've been in many other relationships, Aurin. You've been emotionally battered at times, and also have witnessed nonchalantly the slow decay of love. You've come out of everything unscathed, haven't you? You have the ability to regenerate, to bounce back. For Mark, I am the only one he's relied on all these years. I can't disown him, Aurin, I can't!"
The only thing that mattered was that I love her and wanted to be with her. It was tough, but I could finally wrap my head around this concept. If I don't mind her husband, why should the presence of another man matter?
And then she told me how Mark didn't have many years to live because of his failing health. Amidst his busy schedule, he could find time only for Mahi, his love, the companion of his soul.
Related reading: Am having an affair and it has made my marriage more bearable
I chose to look away when she went to visit him in Delhi and didn't ask if she slept with him after all. She came back sad, and clung to me even more. Suddenly very needy, she sought me out in the middle of the night, just to hear my voice. In our electronic communiqué, in that virtual hug we shared at 2 in the morning, the weight of her third dimension bore heavily on me. Unbeknownst to me, I had somewhere accepted Mahi in her entirety. "I'm here, love," I heard myself say.
(As told to Arijit Ghosh)
Image copyright: Prakash Dharmalingam