As told to Manpreet Kaur
(Names changed to protect identities)
Sidharth and I promised each other a future full of love and happiness.
Three months passed and my best bud, Kamya came to my apartment for a girls' night. We were chatting casually about our lives until she asked me about my relationship with Sid. An instant smile came on my face and I told her how easy it had been with Sid. While recounting my relationship to her I found out that there was one big loophole.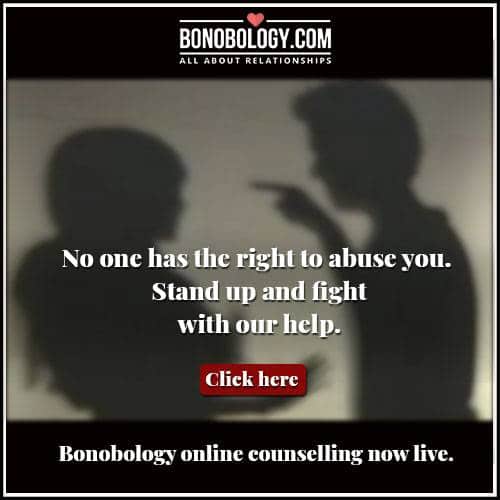 I realised how it had been a one-sided relation. It was all focussed on Sid and I was almost nonexistent. All the decisions were taken by him; in fact, he had been making decisions for me on my behalf.

I had just been a servile follower of his decisions. I had zero agency.
I was taken aback a little with that disturbing realisation. But what came next was even more disturbing. I heard some unpleasant noises coming from outside, somebody screaming my name, "Mira, Mira" and the frightening thing was that I knew the voice. Kamya and I rushed to my balcony and I saw Sid was quarrelling with the watchman. I took my mobile phone and hurried downstairs. My screen flashed 40 missed calls from Sid. I didn't realise that my mobile was on silent and I had forgotten to tell Sid about my girls' night.
Related reading: I would rather be alone than deal with someone who will hurt me
As soon as I reached I asked Sid what was the matter. He told me the watchman wasn't letting him enter the building until he proved his acquaintance with one of the residents. I told the watchman that Sid was my guest and he'd come to meet me. I asked Sid to come upstairs with me. I could see he was bristling with anger. He violently let go of my hand. He started screaming, asking where I'd been and why I didn't take his calls. I nervously replied that I was with Kamya and we were having a girls' night out which I forgot to tell him. He started yelling about how I neglected him and disrespected him. He did not stop at that, he began insulting me for how irresponsibly I had behaved and left, in all anger. I was shocked to see this side of him. Somehow, I calmed myself down and tried to forget it as a bad day. I mean, who doesn't have fights with their bfs? Everyone does, so that's okay!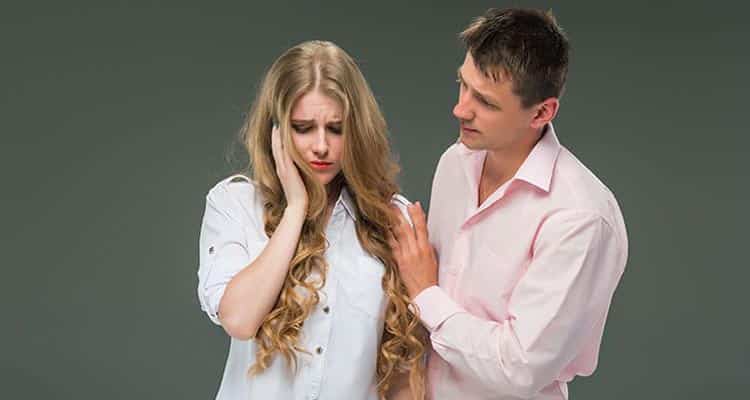 But actually, nothing was okay. From that day onwards, Sid's dominance became more visible. Anything in my life which didn't involve him, made him mad with anger. He would act like a boss telling me whom I should hang out with or not hang out with. If I was busy and didn't respond about my whereabouts, he would phone infinite times like a psycho. And he had become a physical and verbal abuser.
Under the garb of that sober-looking man was lurking a volatile narcissist, who could not tolerate rejection or not being the centre of attention.
Related reading: Why lust is important to understand love
I had to end this infernal relationship. Since Sid was volatile, I planned to end it in the calmest manner I could think of. We went out for a coffee and very composedly I told him that it wasn't working out. He had become this domineering persona in my life instead of a lover.
He started begging me to not break up and asked for a second chance. I was feeling bad for how our relation had turned out but with the kind of violence I had gone through the last 7-8 months, I couldn't muster up enough courage to give him one more chance. As I started walking out of that coffee house, he held my hand and pressed it hard against the table. He started screaming at me for rejecting him.
People had to interfere to rescue me from him. I drove back home, all broken up inside. I cried a lot for succumbing to such a man who never respected me. But I felt relieved that finally that man was out of my life. Finally, it was all over. But it was not yet over for him. For weeks he stalked me, called my friends and badmouthed me. He even tried to break into my apartment and I had to lodge a complaint against him, only then he backed off.
Today, it has been 2 years since he's been out of my life but I still cannot forget those horrifying months I spent with him, believing it was all love.