Youth comes with its assets and liabilities. On one hand, you can date anyone, be with anyone, as you're free and unattached. You've got the looks, the charms, the energy. But on the other hand, being young also means always being short on cash and not being able to afford all that you want to. Can you use the asset to overcome the liability? Why, of course, sugar momma apps are here to solve your troubles!
Sugar mamas are such a great option because they have all the passion and wisdom that you crave. But where to find a sugar mum who's interested in you? Easier said than done. But don't worry, because this is exactly what this article is for. Here, we have listed the 10 best sugar momma dating apps so you can find the women who'll be willing to lavish their attention and money on you.
Where To Find Sugar Mommas
There is no shortage of platforms where you can find one for yourself, if you just know where to look. I'm going to list the best apps for sugar dating where you can find profiles as per your preferences, and date them if they're interested as well. A lot of these platforms offer a free version of their space with limited features and to get more, you have to subscribe. To make sure you know how the different platforms stack up against each other in terms of their pricing options, I've provided a price chart at the very end too. Without further delay, these are the 10 best apps for sugar momma dating:
Tinder
OkCupid
EliteSingles
Seeking
Cougar Life
Reddit
Sugarbook
Olderwomendating.com
Ashley Madison
EliteMeetsBeauty
1. Tinder
It's a little hard to not have heard of Tinder no matter where you live. Easily the most popular dating website globally, there are good chances of you finding a sugar mum for yourself here. Easy to join and navigate, the space offers several preferences and search criteria for you to choose from. A lot of the features offered on this platform are free, which makes it a good place to start. However, it does not offer any services specific to sugar dating.
Features of Tinder
If you're searching for how to find a sugar momma, this is the most verified place to be
It is one of the oldest and most widely used dating apps
Because of the large database, it becomes easier to find someone
With 55 billion matches, it is the world's most popular dating app
However, it's not specifically designed for sugar dating arrangements
To find a sugar momma, set your desired age preferences when setting up your account
Related Reading: Tinder Etiquette: 25 Dos And Don'ts When Dating On Tinder
2. OkCupid
While, like Tinder, this platform isn't specifically built for sugar dating either, it's a great place to go if you're searching for sugar mommas. This is because it uses profile information, your preferences, and answers to match you with relevant profiles. The match suggestions are often accurate and suited to your priorities. With several free options, OkCupid offers a lot to explore without even having to pay. Its inclusive and user-friendly environment allows you to explore and experiment safely and securely. 
Features of OkCupid
One of the go-to apps in the sugar dating community
This platform asks a lot of diverse, relevant, and quality questions and uses them to find a match suited to your personality
It's especially better for long-term relationships
Since it puts a lot of emphasis on your preferences and choices, it becomes easier to find a sugar momma
3. EliteSingles
For those looking for older women who're educated and mature, EliteSingles is the perfect place to be. While the pricing might be a bit higher relative to other platforms, it has a large number of successful and elite women. The majority of the users here are over 30 in age, which means there are higher chances of you finding a sugar momma. If you're okay with investing some time and money, then EliteSingles can pay multiple dividends to you in return.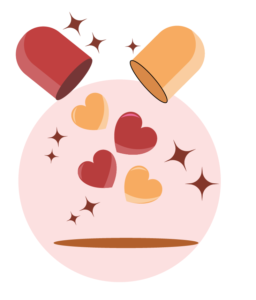 Get your dose of relationship advice from Bonobology right in your inbox
Features of EliteSingles
As per the site analytics, more than 90% of the female users here are over 30
The website also has a blog that offers expert advice on dating and related topics
It has an extensive personality report, but you also get to know more about yourself in an analytical manner
With a large customer base and friendly customer service, it's a trusted service to use
4. Seeking
If you're a sugar baby looking for a sugar momma, Seeking is one of the most attractive platiforms to use. This is because of the several free features that it provides for sugar babies. However, this also means that there are a lot of sugar baby profiles here compared to the sugar mommy ones. But the platform's security measures ensure a seamless and safe experience. With a lot of glowing features on leading platforms including Playboy and Forbes, it's one of the most well-known brands in the sugar dating space. And therefore, you can rest assured of the authenticity of the platform while registering on it.
Features of Seeking
It has a quick and free sign-up process
There are trustworthy security features such as processes to verify one's background and income
It is completely free for sugar mums as well as sugar babies
Multiple search tools help you narrow down profiles and find relevant and specific results
There are many fake profiles which you must be wary of while using the app
With almost 20% of the profiles being sugar momma/sugar daddy ones, it's a great place to find one for yourself
Related Reading: Best Dating App Conversation Starters That Work Like A Charm
5. Cougar Life
This platform is especially helpful for older women. You can find all kinds of relationships here, be it sexual or otherwise. The smooth experience this app provides means you can look for sugar momma profiles without any hassle. With an extensive and active user base, Cougar Life is one of the best sugar momma dating profiles out there. However, if you're serious about finding the right kind of matches, you'll need to purchase Cougar Life Credits to avail the benefits of the platform.
Features of Cougar Life
If you're a cougar looking for a cub, this is a great place to find one
It has a fast and simple registration process
It has a large user base with over 7 million users
Its strict code of conduct ensures that the members stay safe and private
If you're serious about sugar momma dating, you'll have to purchase Cougar Life Credits to be able to message anyone or reply to their messages
6. Reddit
Reddit is easily one of the most secure and verified platforms on the web, so you don't have to think twice about the space you're operating in. There are several sugar dating subreddits, a lot of which are dedicated to sugar momma dating. If one of your primary queries is where to find sugar mommas, this place would help resolve that and all such questions. Not only can you find potential cougars here, but you can also get to know about the different know-hows of sugar dating, which platforms to use, which ones to avoid, and much more.
Features of Reddit
Reddit is one of the biggest websites on the globe covering every topic and discussion under the sun
It has subreddits for anything and everything – including sugar dating, especially sugar momma and sugar daddy
One of the most popular among these subreddits is r/CougarsAndCubs
With over 150k members, it's easily one of the largest spaces around sugar momma dating
In this space, you can share your experiences and questions about cougar dating, and also chat with fellow members who are cougars and cubs
7. Sugarbook
As the name indicates, the platform has specifically been designed for sugar dating and you should be able to find a lot of sugar momma profiles here. There are several safety guidelines that the app provides. Combine that with the verification procedures of the app, and the platform is one of the safest spaces to find older women for dating. The only drawback is that the application is limited to Android users. Therefore, the iOS users will have to use the browser version if they intend to use this platform. 
Features of Sugarbook
Easy to use, you can find many profiles of older women on Sugarbook
It has a strict verification procedure and offers several safety tips to its users
It requires a paid subscription to be able to chat with members
The paid subscription can be rather expensive for many users
There are plenty of fake accounts as well as scammers on the platform that one should be careful of
8. Olderwomendating.com
When it comes to sugar momma dating, it's often hard to find a space with large numbers of women you can interact with to make one of them your sugar momma. That won't be something you have to worry about in the case of Olderwomendating.com. Here, you get a modern interface that's easy and interactive to use. With a substantial number of users, and the number of global visitors increasing every month, you can rest assured that this would be the perfect app to find a cougar. 
Features of Olderwomendating.com
The interface is quite modern and the registration is simple and free
There are several unique features and the search filters are advanced
It has a large interface of active users and has strong security measures in place
For sending messages, a premium membership is required
There are some fake profiles and there are not many identity verification procedures in place
Related Reading: 10 Tips For Dating An Older Woman
9. Ashley Madison
For a platform that provides a premium experience and complete privacy, Ashley Madison is a great option. You can even pay via private channels that would ensure no one gets to know about your payments on this app. It's easy to use, no matter your experience with technology, and it's easy to find a match here. When looking for how to find a sugar mummy, it's always advisable to ensure that the platform you choose has a secure and private environment, for which Ashley Madison is a great app.
Features of Ashley Madison
The platform has a very active community with more women than men
It's very easy to find a hookup or a fling
It takes the privacy of its users very seriously, which is why you can be assured that your information, profile, payments, and conversations will be kept secure forever
There are a few scammers on the platform, but they can be easy to spot and avoid
The pricing structure is very complicated and can be expensive for the members
10. EliteMeetsBeauty
The last on this list of sugar momma apps, EliteMeetsBeauty is a great option for those who haven't had a sugar momma before. With its easy-to-follow steps and simple interface, it takes no time to get acquainted with the platform and start using it. One of the best parts about this app is that it's exclusively built for sugar dating which means you won't have to wade through dozens of profiles entirely irrelevant to your purpose.
Features of EliteMeetsBeauty
The platform is designed exclusively for sugar dating, and it's especially helpful for inexperienced sugar babies
The registration is quick and free
The search filters are specific and assist in narrowing down your choices
You can keep your pictures private and manage your privacy easily
There are no measures in place to verify the income and education of the members
No match suggestions are offered by the platform, so you have to search for new profiles every time
Several accounts are fake despite stringent customer service in place
Price Comparison Of These Sugar Momma Apps
While you're on a search for sugar mommas, you also need to be aware of the prices each app charges. If you need an app for the long run, it's recommended that you go for the longer subscription options as they're invariably going to save you money on a monthly average. Below are the price comparisons of the different sugar momma dating sites. Feel free to inspect them and decide which platform you want to go with.
Sugar Momma Apps

Paid Subscriptions (per month)
Tinder
Less than 30 years of age
1 month
6 months
12 months
Plus
4.99 USD
2.50 USD
1.67 USD
Gold
14.99 USD
7.50 USD
5.00 USD
Platinum
19.99 USD
10.00 USD
6.67 USD
More than 30 years of age
1 month
6 months
12 months
Plus
9.99 USD
5.00 USD
3.33 USD
Gold
29.99 USD
15.00 USD
10.00 USD
Platinum
39.99 USD
20.00 USD
12.50 USD
OkCupid
1 month
6 months
12 months
Basic
9.95 USD
7.95 USD
4.95 USD
Premium
24.90 USD
22.90 USD
19.90 USD
EliteSingles
1 month (Premium Classic)
3 months (Premium Light)
6 months (Premium Comfort)
59.95 USD
57.95 USD
44.95 USD
Seeking
1 month
6 months
Premium
99.99 USD
90 USD
Diamond
249 USD
Cougar Life
1 month
3 months
12 months
Premium
40 USD
87 USD
144 USD
Reddit
Not applicable
Sugarbook
1 month
3 months
6 months
Premium
49.95 USD
42.95 USD
35.95 USD
Olderwomendating.com
1 month
3 months
6 months
Premium
29.95 USD
19.95 USD
15.95 USD
Ashley Madison
Basic
Classic
Elite
59 USD
169 USD
289 USD
EliteMeetsBeauty
1 month (Basic)
3 months (Premium Bronze)
6 months (Premium Gold)
12 months (Premium Platinum)
69.99 USD
59.99 USD
49.99 USD
39.99 USD
I hope this article has been helpful for you in terms of where to find sugar mommas and how different platforms stand against each other. Take a few cautionary measures while interacting with a cougar profile, and you can have an easy and smooth sailing experience on these apps. Go for the one that fulfills most of your preferences and priorities. Don't hesitate to switch and toggle between the different platforms to get the best results out of them.
Related Reading: 12 Best Dating Apps For College Students

Related Reading: Teenage Dating Apps | 9 Dating Apps For Under 18

Related Reading: 12 Best Dating Sites For Seniors Over 60
FAQs
1. What is a sugar momma?
A sugar mamma is an older, wealthy woman who's willing to pamper a young partner in return for their companionship. Often these relationships tend to be sexual, but that's not necessary.
2. What is the best way to find a sugar momma?
It's easier said than done when it comes to finding a sugar momma in real life. Sure, you can go ahead and try asking older women if they'd be interested in being your sugar mama. Fair warning – slaps, stares, and abuses might come your way instead of money. Therefore, it's better to search for a safer and trusted alternative that you can find in the apps I've listed here.
3. What does a sugar momma do?
A sugar mom essentially pays for all your requirements. This can include your rent, clothing, bills, and more. They pamper you and often find joy in catering to your demands. However, you can also show your appreciation for her by surprising her with a gift or a dinner occasionally.
4. How much does sugar momma pay?
It depends on your needs and the economic status of the sugar momma. But usually, they're more than happy to pay for all your needs as these are often well-to-do women looking for companionship at a later stage of their lives. You should be frank about your relationship and not be afraid to ask any questions that you might have.
5. Where can I find a sugar momma for free?
The apps listed above can help you find a sugar momma for free. Some might ask for a premium membership, but most don't require any money for the basic functions.
6. Where can I date an older woman?
Why, anywhere! Usually, it requires an older woman to approach you but as the chances of that happening are slim, it's better to use these apps. They offer you privacy and protection so that you can easily find a sugar momma.
7. What is a cougar?
A cougar is a woman who wants to form a relationship with a younger person. They're not necessarily the same as sugar mums because they might not pamper their partners with gifts and money.
8. What is the guy dating a cougar called?
The guy dating a cougar is called a cub. They are also sometimes called cougar hunters.