When you were young, you had your life all planned out. The twenties were for charting a career path that would put you on a sure-shot road to success. Your early thirties were to find that perfect mate you would spend the rest of your days with. Society taught us that's the way things should go. But, as life will have it, oftentimes, the best-laid plans go awry.
And now you are in your middle ages with no romantic prospects in sight. You're starting to visualize a future without ever finding the love of your life. Well, please don't let this be the case for you. Dating in middle age is becoming very much the norm. In fact, love is not a preserve of the young. So, get ready to strap on your boots and make a foray into the dating world again. And we'll show you how by sharing 13 top tips for dating in middle age.
What Are The Odds Of Finding Love After 40?
Research shows that the number of adults living without partners is decreasing in the US. In fact, there has been a significant decline in the percentage of men and women over the age of 65 who are living alone. The number of cohabiting adults over 50 has risen by 75% since 2007, and the number of people between ages 55 and 64 using online dating sites has doubled.
The odds of finding love after 40 very much depend on you as an individual. If you're willing to give it a shot, then Cupid will surely find you. Think about it this way: There is someone out there who is in the same position as you are. They may be the same age as you, older or younger, but they are meant for you.
So, what does the dating landscape and marriage look like out there? A study by Pew Research shows some interesting insights. A quarter of Americans over the age of 40 have never been married. This is especially common among African Americans. Men take up the larger share at 28%. The reason could be that the institution of marriage is on the decline. More and more people are preferring to stay single. But staying away from the nuptials does not mean they're not looking for love. In fact, 22% of the adults who have never been married, aged 40 to 44, were cohabiting with romantic partners.
The University of Virginia's 2022 National Marriage Project report found that the median marriage age has significantly increased within the last 50 years. In the 1970s, the median marriage age for men was 23. In 2021, it rose to 30. For women, it was 21 in the 70s and rose to 28 in 2021.
If you look at some well-known celebrities, it'll further cement the fact that middle-aged people can find love. Here are some examples:
American actor George Clooney was a middle aged man when he married Amal Alamuddin, a human rights lawyer. George was 53, while Amal was 36 years old
Actress Amy Adams was 41 when she married the painter Darren le Gallo
Actress Amy Adams was 41 when she married the painter Darren le Gallo
American actress Cameron Diaz was 40 when she tied the knot with Benji Madden
Special Victims Unit star Mariska Hargitay was 41 when she wed fellow actor Peter Hermann
Singer and actress Barbra Streisand was 56 when she said "I do" to James Brolin
Dating and marriage in the middle age is a reality that some have been lucky to experience. There's no reason not to actively pursue a romantic life because you are in your 40s or 50s. So, remember the following as you prepare to hit the dating scene again:
Related Reading: Men Over 50 – 11 Lesser Known Things Women Should Know
1. Start by changing your attitude toward middle-age dating
Societal attitudes toward middle-aged dating have transformed. Society no longer considers it odd that someone in that age bracket has not found a life partner. People are working toward establishing themselves before jumping into marriage or romantic relationships. An interesting report by the Office for National Statistics shows that if you're married by 30, you fall in the minority category.
In the realm of dating at 40, after divorce, or even in your 50s, it's crucial to recognize that age is not a barrier to forming a new connection or discovering love. Embrace the reality that you possess just as much as any other age group to pursue relationships that bring fulfillment and joy.
2. Shrug off the uncertainty of dating in middle age
Anyone in the middle-age bracket knows that it comes with a unique set of experiences and perspectives. You are also dealing with societal judgment, whether real or perceived, about why you are not in a committed relationship. So, embrace the changes in your life and approach dating with a fresh perspective, free from the expectations of your younger self. Please know that there are many advantages of dating an older woman or man.
In your 40s, you know what you seek in a partner. It comes from the heightened self-awareness you did not have as a younger person. That should be the compass that guides your interactions with potential mates. Clarity in dating goals will also enable you to prioritize qualities and values that resonate with your aspirations.
3. Learn the middle-age dating rules
Middle-age dating requires different approaches than in your youth. Being older, you should be clear on what you want and won't accept. Be straightforward and communicate your intentions, needs, and boundaries. This creates a foundation of trust and respect.
4. Embrace the increased opportunities to find love
Earlier, if you wanted to find a mate, you would have to leave the house to find love. A chance meeting in church, at the supermarket, or out and about would be the beginning of a love story.
But now, the advent of online dating platforms has completely changed the dating landscape. It is like a whole new playing field with one significant advantage. For instance, there is a rise in Instagram dating. A ready pool of single men and women is ready to enter relationships. These platforms cater to a diverse range of age groups and interests. You can meet middle-aged singles without inviting too much trouble.
Here are some excellent resources to find someone you can date in your middle age:
Dating apps and dating sites for middle-aged singles provide a convenient avenue to connect with potential partners. In your journey of dating at 45 or 50, explore different apps and websites to find the ones that align with your preferences and aspirations.
5. Draw from your life experiences
The advantage of adult life is that your journey through the years has endowed you with a treasure trove of experiences and insights. For instance, you needn't have had a relationship in the past to know what you will not settle for. Looking at those you love to navigate through relationships is a great lesson enough. Listening to relationship stories must have also given you quite a bit of knowledge.
Also, your wisdom should serve as a strong foundation for forging meaningful connections. So, before entering the dating scene, embrace your past, including the challenges and lessons. Use your past to foster a deeper understanding between you and potential partners.
6. Manage your expectations
Please realize that middle-age relationships can take time to develop and deepen. It would be nice if it only took a week, but unfortunately, it doesn't. Thus, it's critical to be patient and avoid rushing into commitments. Allow the relationship to unfold naturally, and manage expectations realistically. Just because the imaginary clock in your head is ticking, don't accept just about anyone who shows the slightest interest. Falling in love in your 40s should happen organically, even if it takes years.
7. Consider your kids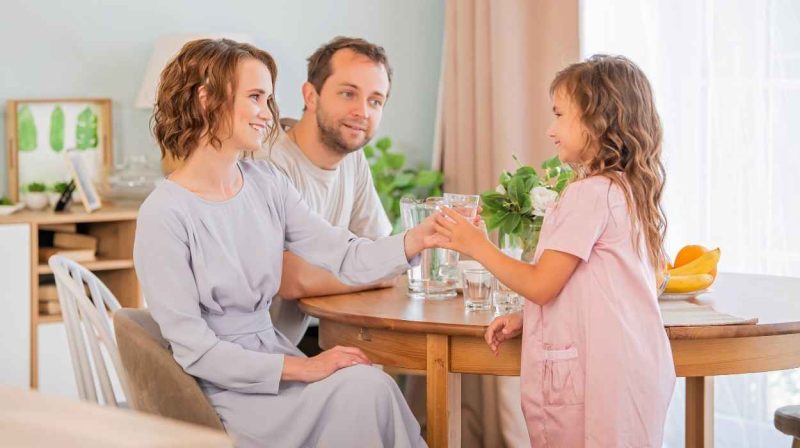 If you're a parent, it's essential to consider how your dating life might impact your children. Remember, your partner will also demand your time and attention. It's also important to gently introduce them to the kids after an appropriate time. It's a bad idea to rush this part because it can backfire. So, how long should you wait to introduce your partner to the kids? Several factors go into making the decision, such as:
The age of the kids
The kid's readiness for you to date
What the other parent thinks
The potential longevity in the relationship
Whether your current partner is ready to meet the kids
The children's well-being needs to be a top priority. Also, age-appropriate conversations can help them understand and cope with the changes in your life. Please don't force them into accepting the changes because it can breed resentment and cause a rift between you and them.
Related Reading: 15 Best Single Parent Dating Apps
8. Navigate dating challenges
Recognize that not every encounter in the dating scene will evolve into a long-term commitment, and that's perfectly acceptable. Furthermore, don't place a dating timeline in your 40s, because it can lead to disappointment. Instead, view every interaction as an opportunity for personal growth and a deeper understanding of your desires.
9. Prioritize communication
Do you want to know the secret to successful relationships? It all comes down to open and honest communication. Engaging in transparent discussions about expectations, relationship goals, and concerns at the outset ensures alignment between you and your potential partner. Learn effective ways to communicate in relationships. For instance, active listening can reveal things about your potential partner. Besides, it is the perfect recipe for fostering understanding, emotional intimacy, and more.
10. Don't ignore the first interaction
The first date with a potential partner should give you all the necessary information. Learn what to talk about on a first date. If they don't seem to have a plan or are unclear about what they want, run. Honestly, you are too old (yes, it's okay to acknowledge your age here) to build/mold another human. Also, if their conversations are weird or feel wrong, that is a red flag. They could, for instance:-
Be too focused on sex
Be attached to their past relationships
Talk badly about their exes
It all boils down to clarity, being intentional, and knowing what you want.
Related Reading: 15 Best Single Parent Dating Apps
11. Make sure you are both on the same page

The reality of dating over 45 is that people hit the dating scene for different reasons. They could be:
The simple thrill of meeting new people
Adding names and numbers to their little black book
Engaging in extramarital affairs
Having fun without any attachments
Thus, there can be plenty of reasons for dating at 40 after divorce. The point is the other person could be looking for something very different from what you are. The way you want love should match with how they view it. We reiterate the importance of clear communication and not ignoring the first interaction.
12. Be open to new experiences
Chances of finding love at 45 or 50 and dating in middle age are numerous. But you must be proactive in how you go about it. It is time to be open to experiencing new activities and interests. This will broaden your social circle, thus enhancing the probability of meeting individuals who share your passions. Furthermore, apart from enriching your life, you can create shared interests that serve as a foundation for building strong and lasting connections.
New experiences also mean going on many dates to see what is out there. But there are rules to dating multiple people at one time. and that includes honesty, respect and remaining private.
Finally, don't judge your potential partner by your first interaction. Many have quickly realized the importance of taking time. The dating world is an amazing journey that will fill you with wonder. So, gather courage and explore.
13. Get relevant help from professionals
Do not get into any new relationship while carrying emotional baggage from previous relationships. For instance, your former partner may have severely damaged your self-esteem or filled you with feelings of insecurity. You may bring the unresolved issues of your past to the present relationship. Thus, consider seeking guidance from therapists or relationship experts. Their expertise can offer tailored strategies to navigate the complexities of letting go of the past. They will also guide you on dating effectively as an older person.
Related Reading: 12 Signs Your Past Relationships Are Affecting Your Present Relationship
Key Pointers
Dating in middle age allows you to embrace the changes and growth you've experienced
Clear communication about intentions and boundaries is critical
Dating in middle age after divorce requires letting go of the past. It's not a bad idea to seek professional help if necessary
Draw from past experiences to enrich your present dating life
Have realistic expectations about middle-age dating and be patient about the process
The middle-age dating journey is a chance to embrace who you are and find connections that resonate with your current stage of life. Relationships in your 40s and 50s should be exciting and fun. Approach the dating scene with an open heart, a positive mindset, and the willingness to embrace the opportunities that come your way. Don't expect to fall in love overnight, and allow yourself space to enjoy the moment and process. Enough said, now, go out there and allow Cupid to do its job.
Ask Our Expert
You must be Logged in to ask a question.