Salt and pepper hair. A face hardened by experience. A certain sense of calmness and stability. There is just much that makes the idea of dating an older man irresistible. Gee, I'm feeling a little weak in the knees even as I write this. Probably because images of George Clooney and Hugh Grant are swarming my mind.
Well, it is surely an exciting proposition. However, like every other relationship, this too comes with its share of problems and pitfalls. That's why fully understanding the pros and cons of dating an older man is crucial to ensure you're making the right decision.
Once you're sure that you're in it for all the right reasons and decide to take the leap, you'll have to learn to navigate the relationship maze from a fresh perspective. Having a certain set of rules to guide you can make the journey easier for both partners.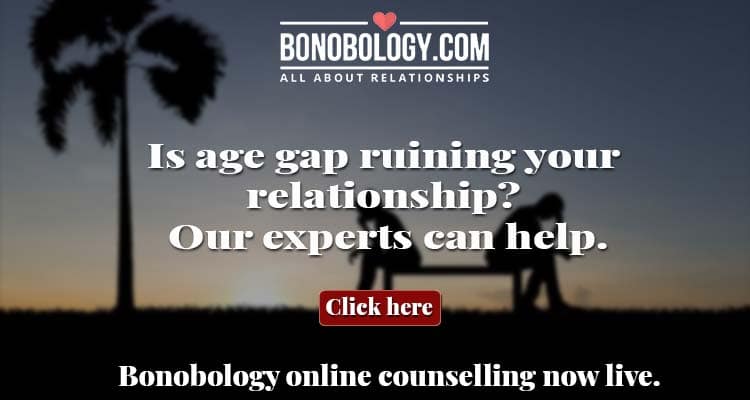 Dating An Older Man – The Rulebook Of Dos and Don'ts
While dating an older man is no longer a big deal, age-gap relationships do come with their unique set of challenges. For instance, your points of reference for things in life or pop culture influence can be markedly different. This can make finding common ground to connect over a lot harder.
This is not to say that dating a man 15 years older or 20 years older can never work out. Or something you should steer clear of at all costs. However, knowing what you're signing up for helps set and manage relationship expectations more realistically.
To help you understand what dating an older man takes, we're here with a rule book of dos and don'ts:
Related Reading: 15 Reasons Young Men Fall For Older Women
1. Do: Discuss what dating means to you both
When starting things up with someone considerably older, there must be absolute clarity about what you both want from the relationship. Let's say, you're dating an older man in your 20s. Are you in it just for the experience? Or are you open to the prospect of it turning into something more serious and long-term? Is your potential partner interested in a long-term relationship at that stage of his life?
An honest discussion right at the onset of the relationship can save you from heartbreak or a nasty breakup later.
2. Don't: Push for what he doesn't want
What if at some point you become emotionally invested in the relationship even though you agreed to keep things casual? Don't push him to get into something he doesn't want or isn't ready for. Be honest with him about your changing feelings. Leave the rest to him.
3. Do: Learn from him
An older man brings a lot of experience to the table. So, keep an open mind and be prepared to learn from him. He may end up pulling the 'at your age' card more often than you like. It can become an irritant, if not taken in the right spirit.
As with anyone with more years and experience behind them, your older partner is likely to be right about most things. So, rather than doing things just to defy him, try to learn from his experiences.
4. Don't: Lose your individuality
While it's great to have a partner who can offer you guidance and sage advice at every step of the way, you mustn't allow him to take over your life. That's why it's critical to not lose your individuality when dating an older man.
If you feel strongly about something, speak your mind, put your foot down, stand up for yourself. Even if only to go ahead and make the mistakes he warned you against. He wouldn't be the wise man he is without making mistakes, stumbling, falling, and then learning to get up and get on with life.
There is no reason why you should miss out on such important learning experiences.
Related Reading: I'm a young mature woman in love with an older man who's a child at heart
5. Do: Relish your youth
Just because you're dating an older man in your 20s or 30s doesn't mean that you have to feel guilty about having youth on your side. There is nothing wrong in secretly savoring the fact that while your man may have his charming looks and wisdom, you have the gift of youth on your side.
6. Don't: Rub his old age in
Reveling in the glory of your youth shouldn't be done at the cost of your partner's advancing years. For instance, pointing out new grey's in his hair or commenting on wrinkles on his hand while gently stroking it is a no-go territory.
7. Do: Find time for age-appropriate activities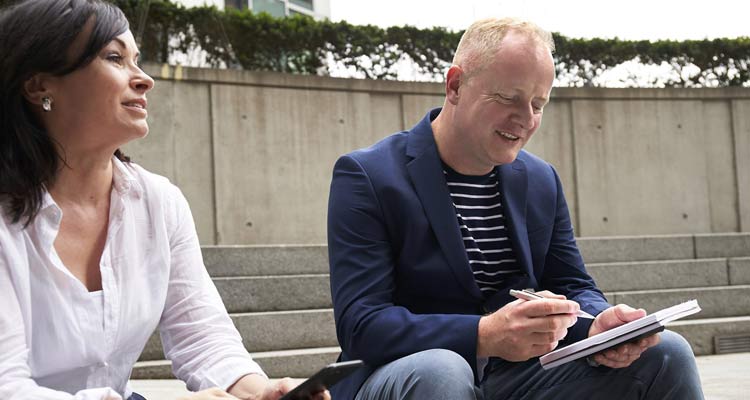 As people in different age brackets – possibly even from different generations – your ideas of fun and relaxation can be opposite to each other's. He may want to spend a Saturday evening at home, reading and sipping on his scotch. You may want to go clubbing.
Just because you're dating an older man, doesn't mean you have to put your life on hold. Get in touch with your friends, make plans, and have fun. It's healthy to pursue personal interests in relationships. Even more so in the case of age-gap relationships.
8. Don't: Pester him to accompany you
Yes, doing things together is an important part of relationship dynamics. However, that doesn't mean you get to pester him to do things that you find interesting. A pub crawl till 4 am may not only not resonate with him but also will be physically draining.
Instead, find common interests you can pursue to connect on a deeper level.
Related Reading: 12 Facts Of Older Woman Younger Man Relationships
9. Do: Brace for opinions from family and friends
When you start dating an older man, the possibility of your friends and family reacting less than favorably to the development is very real. From prodding questions about what attracts a younger woman to an older man to advising you against pursuing the relationship, there can be a range of less than positive reactions when you break the news to them. Be prepared.
10. Don't: Let it change your mind
If you're convinced about your feelings for this man, don't let their opinions influence your decision. Just because your friends or parents don't approve doesn't mean you don't date an older man you have a connection with. You can try to make them see why you've chosen to be with him. Or just give it time and wait for them to come around.
11. Do: Be in tune with your feelings
As your relationship progresses, you must be in touch with your feelings. Are you falling in love with an older man? Do you feel a deep emotional connection with him? It's important to be able to answer these questions with clarity to decide what the future holds for you.
12. Don't: Assume how he is feeling
Just because he is older and has been through the rigmarole of relationships doesn't mean he is with you just for the thrill. Even if you both started things casually, it is possible that he too may develop serious feelings for you along the way. Steer clear of assumptions on how he feels about you. If there is an ambiguity on the matter, have a frank and honest discussion with him.
13. Do: Accept his baggage
If you're dating a man 15 years older, perhaps more, there is bound to be some baggage in his life. An estranged spouse. A deceased spouse. Children. Maybe even grandchildren. When you sign up for such a relationship, you have to be accepting of these extensions that are a part of his life.
Related Reading: 20 Rules Of Dating A Single Dad
14. Don't: Let it overwhelm you
If you're falling in love with an older man, don't let his life's baggage overwhelm or deter you from taking things forward. Yes, it can be intimidating to think that you may become a step-parent to his children, who may not be much older than you. Or how his family may react to the relationship.
But, as long as it works for the two of you, trust the other pieces to fall in place with time and a little effort.
15. Do: Show affection
If you're dating a man who is your senior not by a few years but a couple of decades, romancing him may not come to you organically. Not at first anyway. But don't let the dad syndrome get in the way of your relationship.
Display your affection through gestures, words, and touch as often as possible.
16. Don't: Try to make him jealous
There is a good chance that there may be other guys making passes at you, expressing their interest, or trying to win you over. Using them to make your man jealous is a terrible idea. No matter what your reasons, this approach is sure to backfire. And your relationship may crash and burn, as a result.
17. Do: Have fun
If he brings maturity and stability to the relationship, as the younger partner, you bring freshness and novelty. So, don't hold yourself back from having fun when you're with him. Let your hair down, goof around, make him laugh. It will help keep the relationship fresh and brimming with the right vibes.
18. Don't: Be immature
You have to know the difference between being a whiff of fresh air and acting out like an immature teenager. When you aim for the former, don't fall into the trap of the latter. Steer clear of temper tantrums, unrealistic demands, or doing irresponsible things that make your partner feels like he is parenting and not romancing you.
Related Reading: 10 Bollywood Age Gap Movies That Show Love Transcends All Bounds
19. Do: Initiate intimacy
It is no secret that the libido takes a hit with age. But that doesn't mean that action in the bedroom has to remain dormant unless your man is feeling up for it. That may require you to initiate intimacy to get him in the mood. Don't hold yourself back.
20. Don't: Disregard his limitations
In case, you're dating a man 15 years older or more, you have to be mindful of the fact that his reluctance to get things going between the sheets may be more than just about reduced libido. Achy joints, back pain, prostrate issues, poor digestion – these are all common in older men. These can become a deterrent to intimacy. Don't disregard any valid health concerns he may have just because your hormones are raging and raring to go.
21. Do: Treat him as you would any partner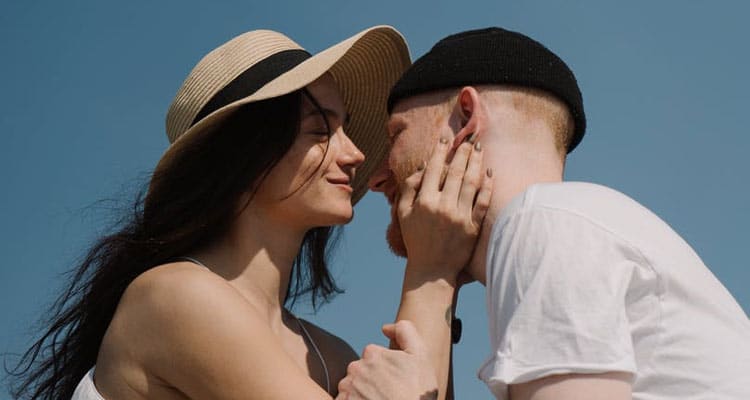 Just because you're separated by your years doesn't mean you have to treat him any differently than you would another romantic partner. This includes shying away from showing your romantic side as well as treating him with a sense of reverence. Shed aside the awe, and embrace him for who he is – your partner.
With the right approach and mindset, dating an older man can be a delightful and enriching experience. One that may change your perspective on relationships forever. If you have your heart set on one, don't hold yourself back.
FAQs
1. How do you tell if an older man loves you?
When an older man loves you, he will go out of his comfort zone to make you feel special. Things between you both will progress to a deeper level. He won't hold back from sharing his feelings with you once he is sure of them.
2. Is dating an older man better?
Yes, dating an older man can be better because of all the experience, stability, and sense of security he brings to the relationship. With him, there will be no mind games or hot-and-cold vibes.
3. What an older man wants in a relationship?
He may want a casual fling or a serious committed relationship. There is no way to define relationship expectations based on age alone. It varies from person to person.
4. How much of an age difference is OK when dating?
It is not common to be dating a man 15 years older or 20 or even more. As per the old dating age rule, the maximum acceptable age difference is calculated with a simple formula – half his age + 7 years. So, if you're 25, your partner should be in the 38 to 40 years age bracket.
I Am Attracted To A Younger Man Who Is The Opposite Of My Husband