When it comes to love, there is no right age or time. Hence, today, we have scouted the farthest corners of Google for the best mature dating apps because everyone deserves some fun and romance in their life.

In this ageist society, dating for mature adults is perceived to be a big deal. But love has no age. You can want companionship, love, and passion no matter how many candles you put on your cake. So, to help you seek romance or sex, we have prepared a list of the best mature dating apps that will get you started on your journey toward happily ever after. 
How Do I Start Dating Again In My 40s And 50s?
Before we let the cat out of the bag, let's first discuss how to get you back into the game. Seeking an ideal partner in your 40s or 50s is common but dating for mature singles can be a challenge. Maybe you have been recently divorced, perhaps you lost the love of your life but are now ready to give love another try, or perhaps you just never found 'the one' for you.

There are a plethora of mature singles dating apps. However, if it has been a while since you dipped your feet in the dating pool, here are a few handy tips that will help you through like a pro. 
Related Reading: 10 Tricks To Choose The Right Profile Pictures For Your Dating Profiles
1. Choose wisely 
The world has changed. Love is no longer the reason to be in a relationship or to get married. People look for financial stability, a stronger sense of self, and a sense of independence before committing to anyone. Whatever your motive is to use mature dating apps, be careful about choosing your partner. 
2. Ensure that you are ready to date again
Before you get excited about making a profile on that mature women dating site, be sure of this decision. Unlike dating in your twenties, you've most certainly had a significant partner, whether it was with a spouse or a long-term relationship. And the person you're dating has most likely had one as well. 
Make sure you and your date have both processed these relationships and are ready to move on. One way is to notice if the person is prepared to rationally talk about their past relationship and does not seem hung over the actions of their previous partner. 
3. Do not introduce them to the kids right away 
If you're a parent, anyone you date will be getting the whole package, so it's critical to put your children's emotional needs ahead of your desire to find romantic love. Children need time to adjust to their parents' divorce and getting past anger, sadness, and other emotions might take a couple of years. Introducing a new relationship to them too soon may cause this process to be slowed or hampered. 
When dating, you owe it to your children to take things slow and respect their emotions. After all, you would want your family around if you choose to walk down the aisle. 
4. Be patient with physical intimacy 
Getting to know someone takes time, and communication is the glue that ties people together. Jumping right into sex can disrupt communication and turn it into a lusty rush. So, take your time and get to know the person first, unless you both have a singular and clear motive, in which case get out of here and have some fun, kids! 
5. Make a profile on a dating website 
Are you ready to meet some beautiful people from across the globe? All you need to do is be a member of dating websites and apps that are specially curated for your needs.  If you want to know more about these wonderful platforms, continue reading. 
Related Reading: Seeking Arrangements Reviews (2022) – Is It Worth Your Time?
Best Mature Dating Apps And Sites For Seniors
Alright, my eager beavers, I have tested your patience enough, and before you banish me to the furthest realms of hell, here are the best mature dating apps to reignite the flames of passion in your life: 
Our Top Picks
| | |
| --- | --- |
| SITE  | BEST FOR  |
| eharmony  | Casual dating  |
| Ashley Madison  | Serious relationship  |
| MILFinder  | Flings/physical relationship |
| Match.com  | Mature relationship for 50+  |
| SilverSingles  | Mature relationship for 40+  |
1. eharmony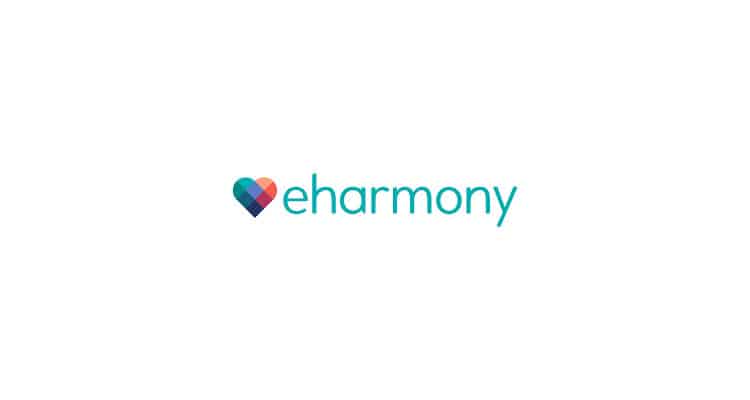 PLATFORM: Android, iOS
COST: Paid
Every day, eharmony claims to deliver 15 million matches! It is well-known for being the ideal hideaway for passionate couples in their 40s and 50s, making it one of the best mature dating apps. It might not be for someone looking for mature women dating sites to have a no-strings-attached fling but is definitely for someone searching for love. 
Several American weddings are credited to their pioneering matchmaking algorithm. A thorough questionnaire is attached to the registration procedure in order to provide you with precise and satisfactory profile matches. You must purchase a premium membership to communicate with the matching profiles.
Features:
Offers free trial
Quality matches for each user
15 million users
51% male users and 48% female users
Guided communication
Detailed profiles
Related Reading: eHarmony Reviews 2022: Is It Worth It?
2. SilverSingles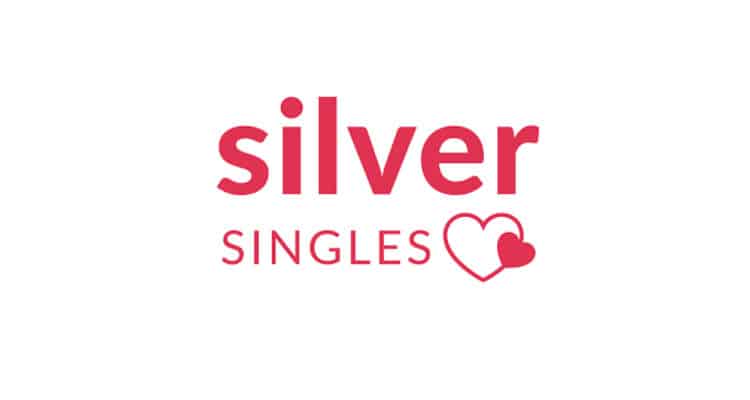 PLATFORM: Android, iOS
COST: Paid/Free
It is quite evident from the name of the app who their target audience is. This is the perfect app for mature dating for over 50s, looking to find a friend, companion, or confidant who can hold their hand through the rest of their life. SilverSingles makes online dating as easy as possible for the older community.
It is a dating service where people above 50 can say, "I found a date my age", and count on it because this mature dating app focuses on meaningful partnerships.

Features: 
Paid membership allows viewing of all profile visitors
Messages with read receipts
Offers a free introductory trial
The site is specifically tailored for users above 50 years
Variety of ways to communicate
Professional coaching for a profile makeover
3. Ashley Madison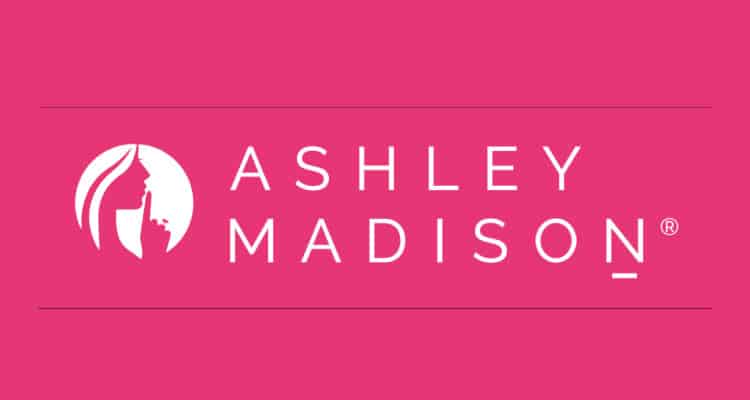 PLATFORM: iOS 10.3 or later
COST: Paid for men/Free for women
Another app that is sure to make you go, "I found a date my age." Dating for mature singles is made easy by the existence of such apps, especially when all you are looking for is some clandestine rendezvous. Ashley Madison can make that happen. It is also one of the best older women dating apps for single gals who want to be extra careful about their safety. 
This dating site caters to a diverse group of people. It encourages polygamy, monogamy, and open relationships. The bulk of Ashley Madison's users are from Canada, Brazil, the United Kingdom, and the United States. This site is great for mature dating over 50s. A traveling man option is available for those who are constantly on the move.

Features: 
Credit-based subscription structure
Photo-masking software
Discreet billing
Options for holding virtual dates
Two-factor authentication
Quick sign-up process
4. Match.com
PLATFORM: Android, iOS
COST: Paid/Free
When it comes to mature dating sites, this one is definitely a contender for one of the best mature dating apps. Match.com has been in business for over two decades. It provides both free and paid membership options to its consumers. Within six months of using the platform, the majority of consumers claim to have discovered their ideal partners. This could be the ideal older women dating app for those looking to find true love in their second innings. 
Getting your Match.com account up and running will only take a few minutes. This senior dating service, unlike others, does not ask too many questions. It also caters to mature dating over 40s. 
After you've completed your profile, go to the matching section to look at the suggested profiles. There's also a unique 'MatchPhone' feature that gives you a personalized phone number to call other members of the site.
Features: 
Blocking feature available
8.6 million users internationally
Advanced matching algorithms
Helpful profile builder for new users
Sends seven matches daily
5. OurTime 
PLATFORM: Android, iOS
COST: Paid/Free
Dating for mature singles is made easy thanks to OurTime. As the name suggests, this is a cool mature dating app for the silver-haired foxes who want to enjoy some quality time together. People Media is responsible for the launch of this remarkable platform, which gives elders a second chance at love. Users can look for dates, friends, long-term relationships, and even marriage prospects.
This website has over 8 million monthly visitors. Users over the age of 50 are the major demographic for OurTime. The dating site's sign-up process is simple for those who aren't tech-savvy. It is one of the free mature dating sites which is not only easy to use but also keeps in mind the needs of its users. 

Features: 
Showcases a list of online users
Profile pictures available to all free and paid members
Month-to-month payment option
Five daily matches
Flirt button
Related Reading: Dating An Older Man In Your 20s – 15 Things To Seriously Think About
6. Love Begins At 
Platform: Android, iOS 
Cost: Free
Love begins whenever you want it to. That's why Love Begins At is such a wholesome mature dating for over 40's app. This dating site's distinctive selling feature is its simple sign-up and registration process. That, and the assurance that it can help you turn your life around at any age!
All you have to do is fill in the appropriate information, upload photos, and answer a few questions. What's the best part? The site is completely free. Their fantastic chat room is a fascinating place to meet new people. The video chat option is also available if you wish to have a private chat with any member.
Features:
Find people with shared likings and similar hobbies
Resources for beginners
Appealing site layout and aesthetics
An online dating site specifically targeted at 45+ users
7. SeniorMatch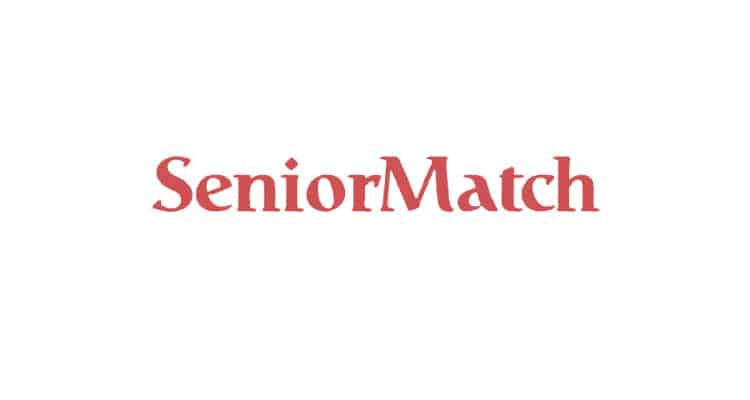 Platform: Android, iOS
Cost: Free/Paid

Ah, the name gives it all away. This is a mature dating app tailored to find love for people over 40s and 50s. To create your SeniorMatch profile, you simply need a few basic details. This online dating site allows you to upload up to 20 images. You must also state whether you have children and whether you drink or smoke.

The SPARK feature on SeniorMatch allows you to look at different user profile images. You have the option of liking or passing the profile. It's called a match when two users like each other's photos. You can then begin communicating with each other.

Features:
Comprehensive search tool
Anonymous browsing mode
Online resources for online dating and safety tips
Keeps a check on the activity of the members
Verification through government-issued photo ID
Exclusively for users above 45

8. Plenty of Fish 
Platform: Android, iOS
Cost: Free

Here is a mature dating site with a name that says it all. Not only does it have a unique name, but it is also one of the best free mature dating sites across the internet.

Every month, Plenty of Fish claims to have almost a billion message exchanges on its site. To meet eligible singles, you do not need to join the forum. Though the dating service isn't particularly feature-rich, it's a good option for individuals on a tight budget.

You can browse the platform at your leisure and use a variety of filters to locate appropriate mates. The good news is that male and female users are nearly equal in number. It implies that both men and women have an equal probability of finding love.

Features: 
A green dot for online users
Option for sending virtual gifts
Live features
Speed dating with the interactive dating game
In-depth tool for ultra match
Icebreaking tips for novice users

Related Reading: Plenty of Fish Reviews – Is It Worth It In 2022?
9. Coffee Meets Bagel 
Platform: Android, iOS
Cost: Free

If there was an award for creativity, my vote would go to this platform. It is a great older women dating site to find the woman of your dreams. It can also help you find your prince charming. 
Coffee Meets Bagel has a good reputation for being a great hangout space for senior citizens. This site is ideal for folks who believe in traditional long-term relationships. Rather than constant swiping, this dating site prioritizes quality. It's simple to join the Coffee Meets Bagel community. All you have to do is answer a few questions and provide your credentials. The platform's female users will receive six matches per day. 
'Tidbits' are a fascinating part of Coffee Meets Bagel. They are icebreakers that outline the user's three main interests. These concealed details become accessible once you've found a profile match. On the platform, people will have a choice of 21 'bagels' (their potential matches). Users have exactly 24 hours to like or dislike the bagels. Now, isn't this one of the most creative and interactive mature dating apps ever? I think it is.

Features: 
Send virtual flowers to your match
Fun connecting features such as likes, takes, comments, and open sesame
Free chatting with matches
Read activity reports on bagels
10. MILFinder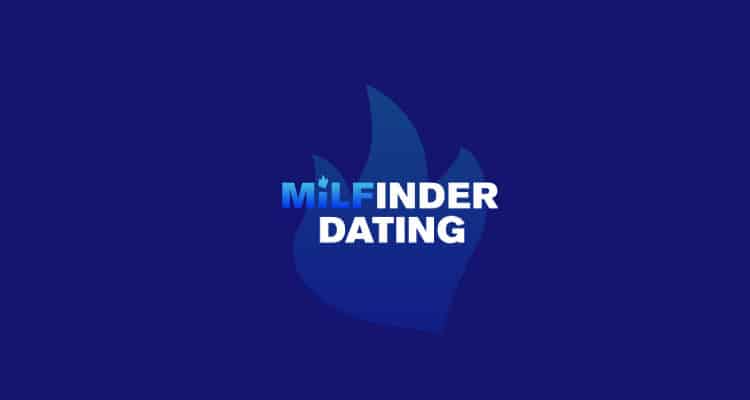 Platform: Android, iOS
Cost: Free/Paid

Did none of these apps make it to your list? Well, maybe you are looking for something different. MILFinder is a wonderful older women dating site because who says that everyone in their senior years wants a serious relationship? 
MILFinder is a great place to go if you want to spice up your sex life. People hoping for marriage, passion, or long-term connections should avoid such senior dating services. The website has a sleek design with modern features. 
To communicate with other users, you can use a variety of communication channels. To make conversation more fun, there are emoticons, winks, and stickers. You'll be pleased to learn that video and voice conversations are also available on the site. You can also get a list of MILFinder users who are 'now online'. 
Features: 
Complies with US laws for safety and security
Lets you browse in incognito mode
Wide user base
Open for all types of dating sites
Traveling man feature
You can also give member feedback
Advanced search filters
This was our list of mature dating apps to help you rekindle love (or lust). It is liberating to date in your 40s and 50s and these sites and apps will act as your guide back into the world of dating. We hope this list will help you find that special someone very soon. We wish you well and take your leave with "That's All Folks!" 
FAQs
1. How do I meet mature singles?
There are various mature dating apps on which you can sign up or register to meet like-minded mature singles.

2. Are mature dating sites safe?
Most mature dating sites allow you to operate in incognito mode and have a privacy policy. However, before giving your information to any site, read their policies carefully to know if your data is secure or not.
3. Is there a Tinder for mature?
There are many apps that are similar to Tinder. However, OurTime, previously known as Senior People Meet is the closest one to Tinder for the mature and is very popular among the senior community.
Coffee Meets Bagel Review (2022) – Everything You Need To Know